Sharing my favorite mom swimsuits that are flattering, not too skimpy, and functional!
Hi friends! How's the week going? I hope you're having a great one so far! For today's post, I have summer on the brain. I'm SO ready for slow mornings, no homework (praise be), and days in the pool.
THANK GOODNESS FOR THE POOL.  I often hear people complain about the Tucson heat – it really is like an oven outside – but the truth is, Tucson is in reverse hibernation. We have good outdoor weather in the winter and stay indoors or swim during the summer. In the summer, you can find us in the water or the AC.
I was pondering moms' swimsuits and how difficult they are to find. When I find one I love, it's a huge deal.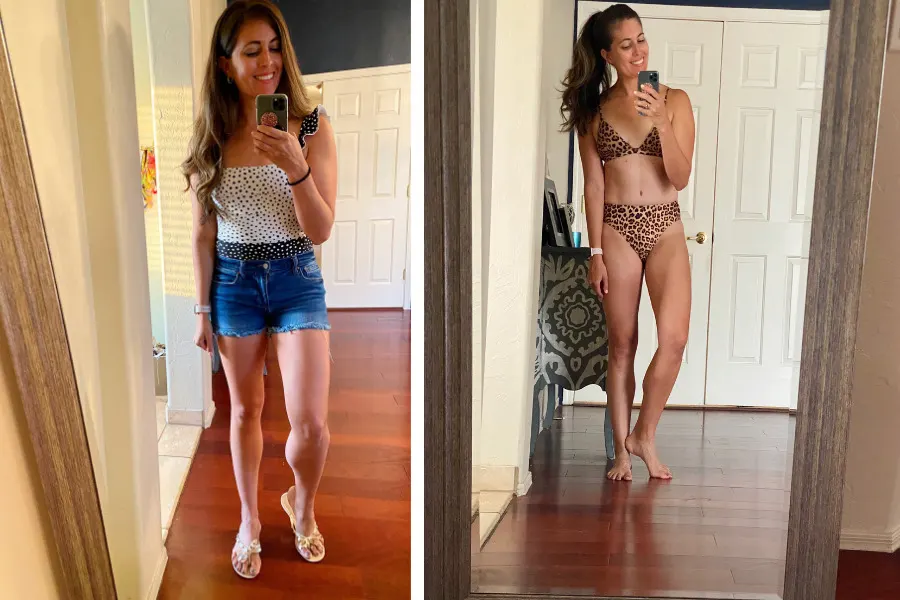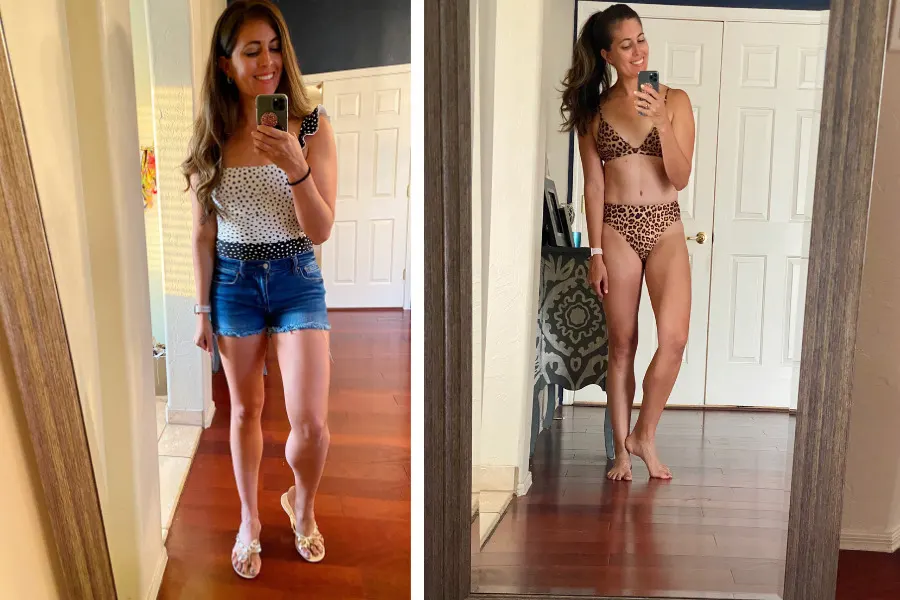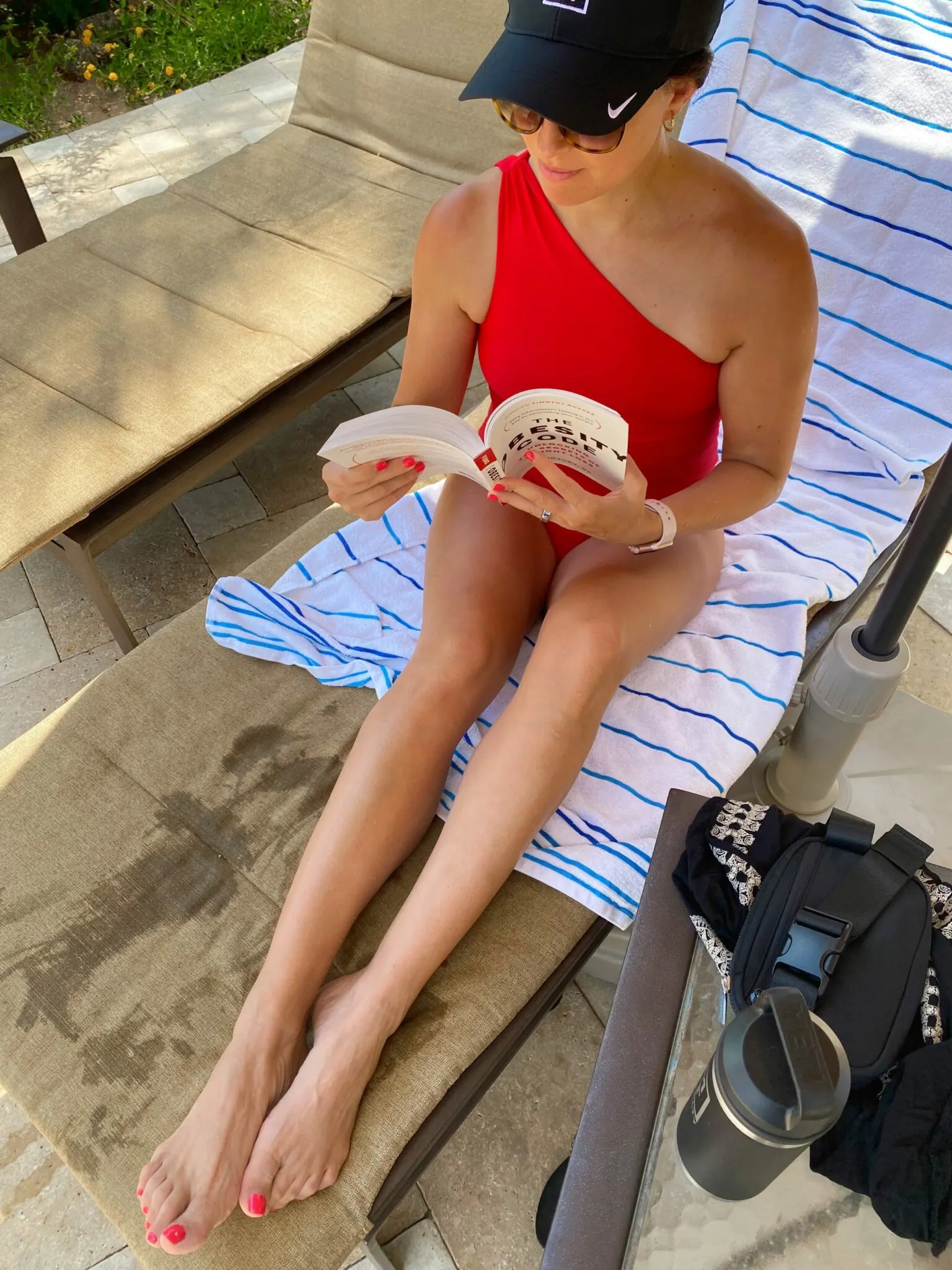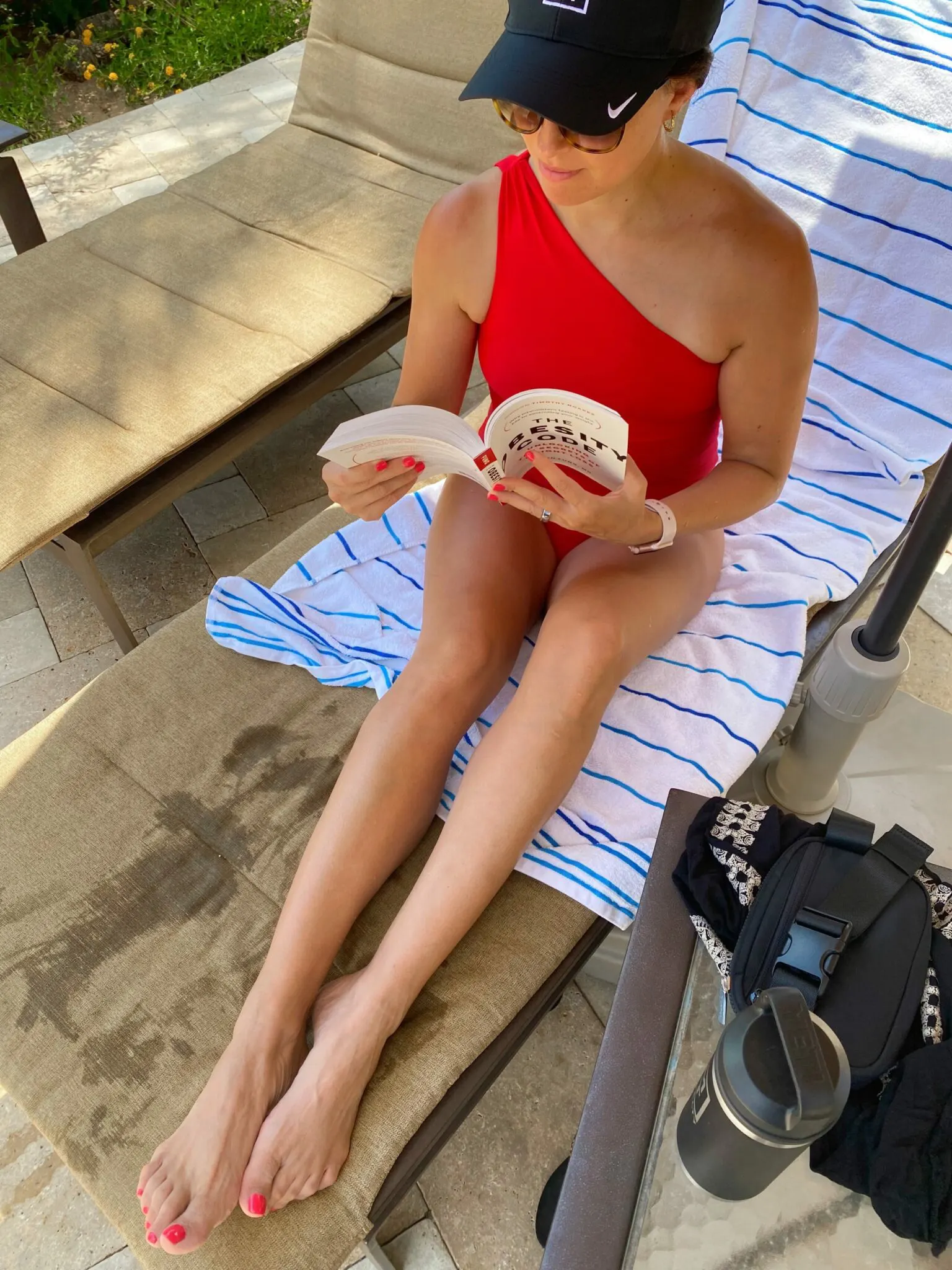 What makes an awesome mom swimsuit? A winner of a mom swimsuit needs to be comfortable and flattering but also has to rank high on the functional front. It has to keep everything LOCKED DOWN. For example, I want to be able to play freely with the kiddos without flashing my goodies. A good mom swimsuit keeps everything covered, even while you're building sand castles, running in the waves, chasing the kiddos as "mama shark," or tossing them into the air.
For this post, I thought I'd share some of the best ones I've found! These are a mix of ones I already own (notated with ***) or have found online with stellar reviews. If you have any mom swimsuits you love, please spread the word in the comments section!! I usually find the best swimsuits at Nordstrom, Everything But Water, and Anthropologie. Target also has an incredible selection at reasonable price points.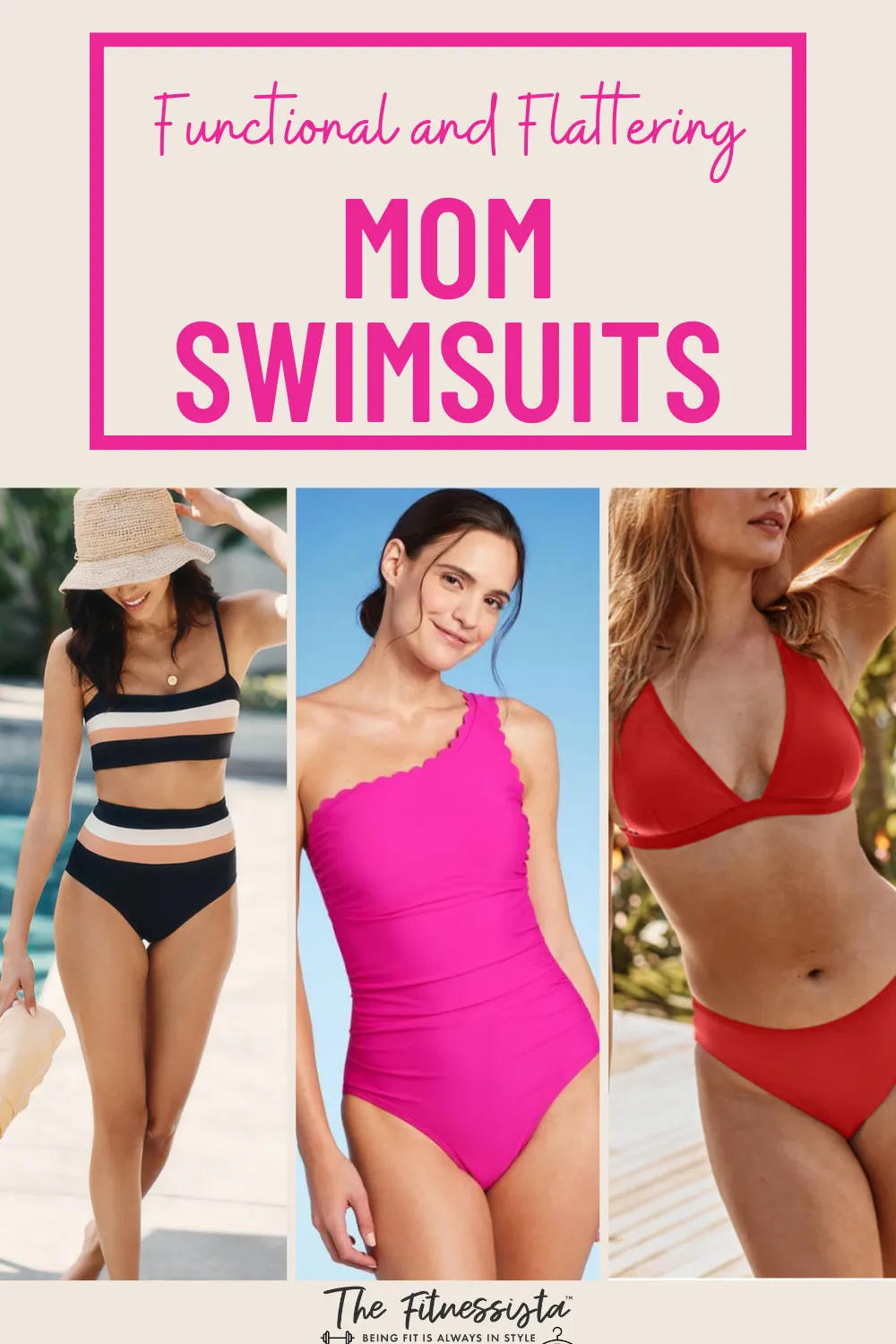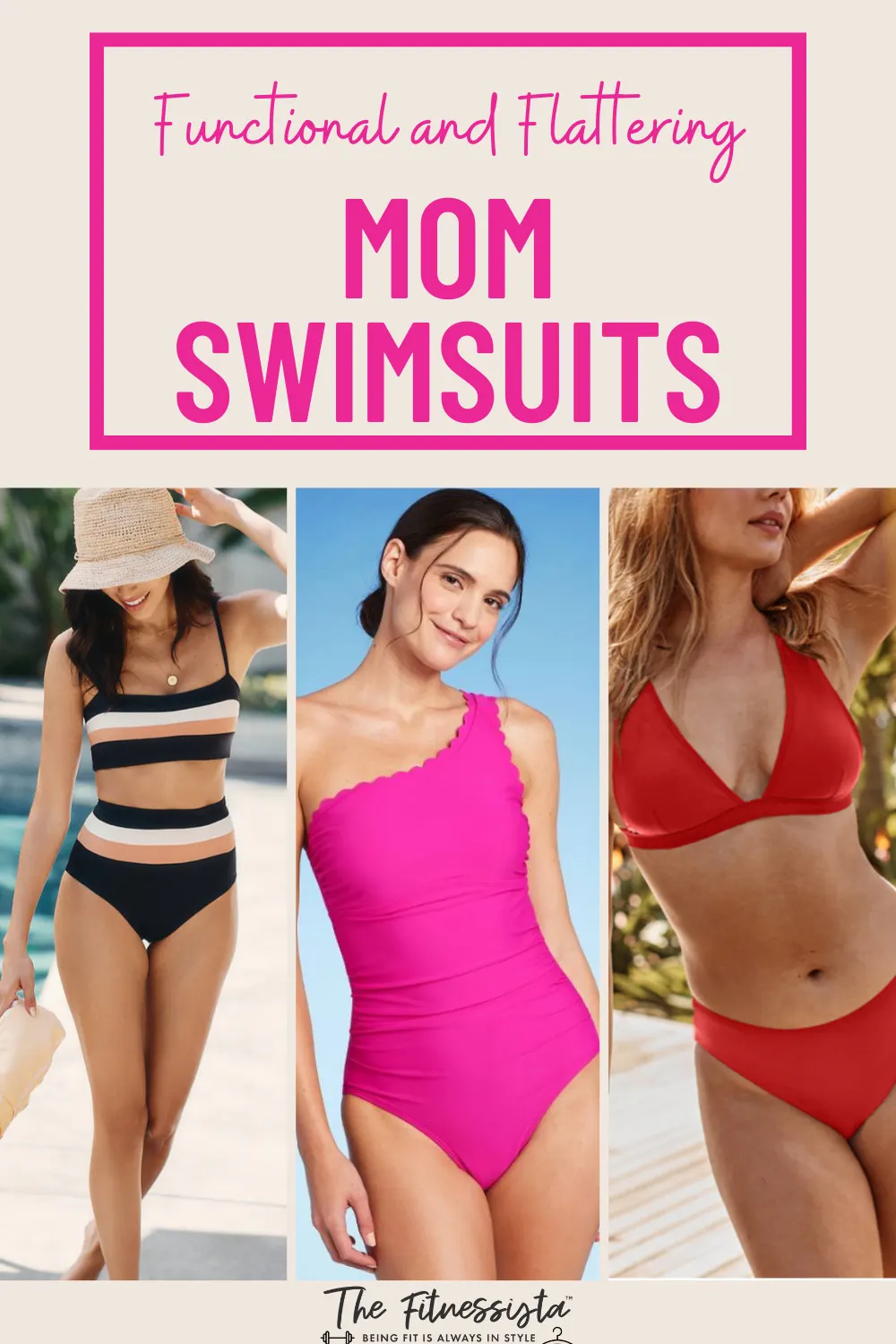 If you're looking to find a swimsuit that checks all the boxes for pool days with your little ones, you've come to the right place. Let's face it: post-baby bodies sometimes require a little extra support and coverage. Luckily, one-piece swimsuits are your new best friend. With adjustable straps, full coverage, and a high neckline, you can enjoy splashing around without any wardrobe malfunctions. Whether you prefer a classic black suit or a fun print, we've got you covered. So, grab a cup of coffee and keep reading to discover the best mom swimsuits that will make you feel confident and comfortable all summer long!
One-pieces:
***Becca Aurora Crochet. I have this one in black – I bought it a few years ago – and get compliments every time I wear it. I love that the detail makes it look a little bit sexy without being too much. It's a classic and I wear it year after year.
J Crew ruched swimsuit.  SO many gorgeous colors and it has flattering.
3. This square-neck suit. This one has excellent reviews and the fiery red color is a fun way to switch things up from the classic black suit.
**Anything from Summersalt. I have four suits from them and this is one of my favorite ones! I also love the fit of this one (size up one size for all Summersalt suits).
This suit has a trendy cut-out and comes in four gorgeous colors.
Love this gorgeous print and v-neck (on sale right now, too).
Another cute square-neck suit with a floral print.
**This scallop one-shoulder one-piece. I just ordered this one because I love the bright color and Target swimsuit prices are A+.
** Vuori has swimwear now! LOVE this one-piece and just added it to my cart.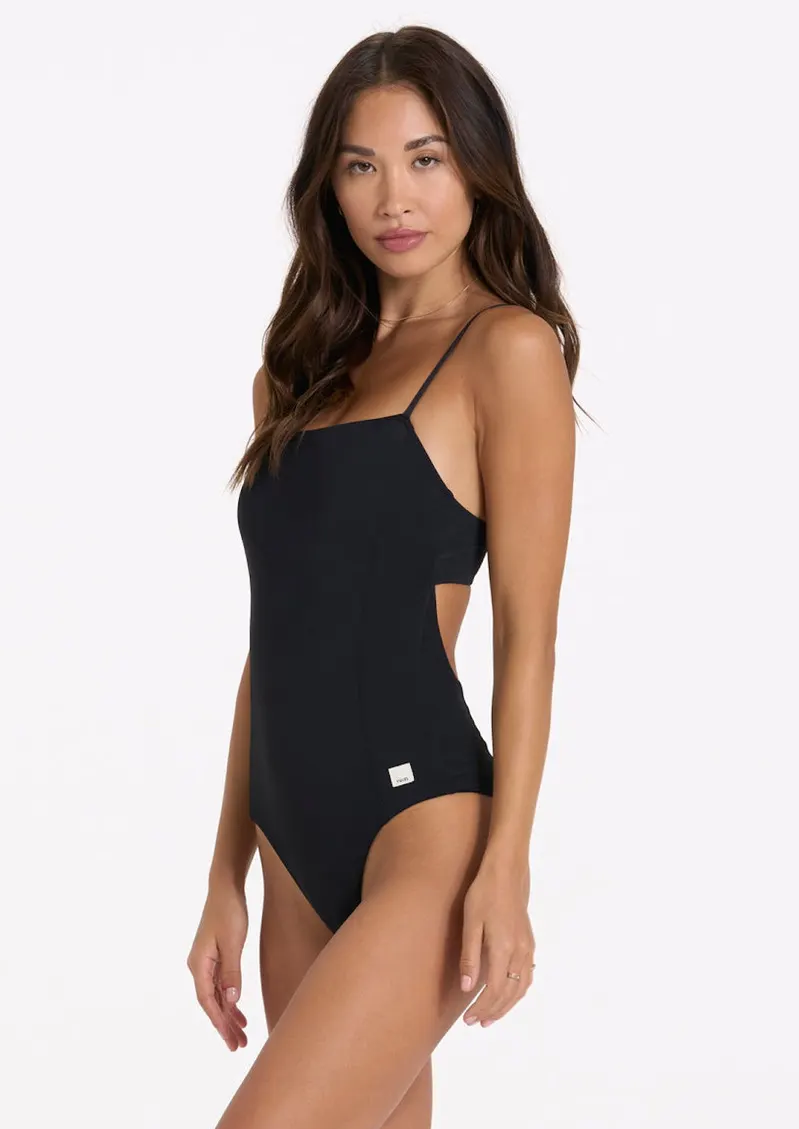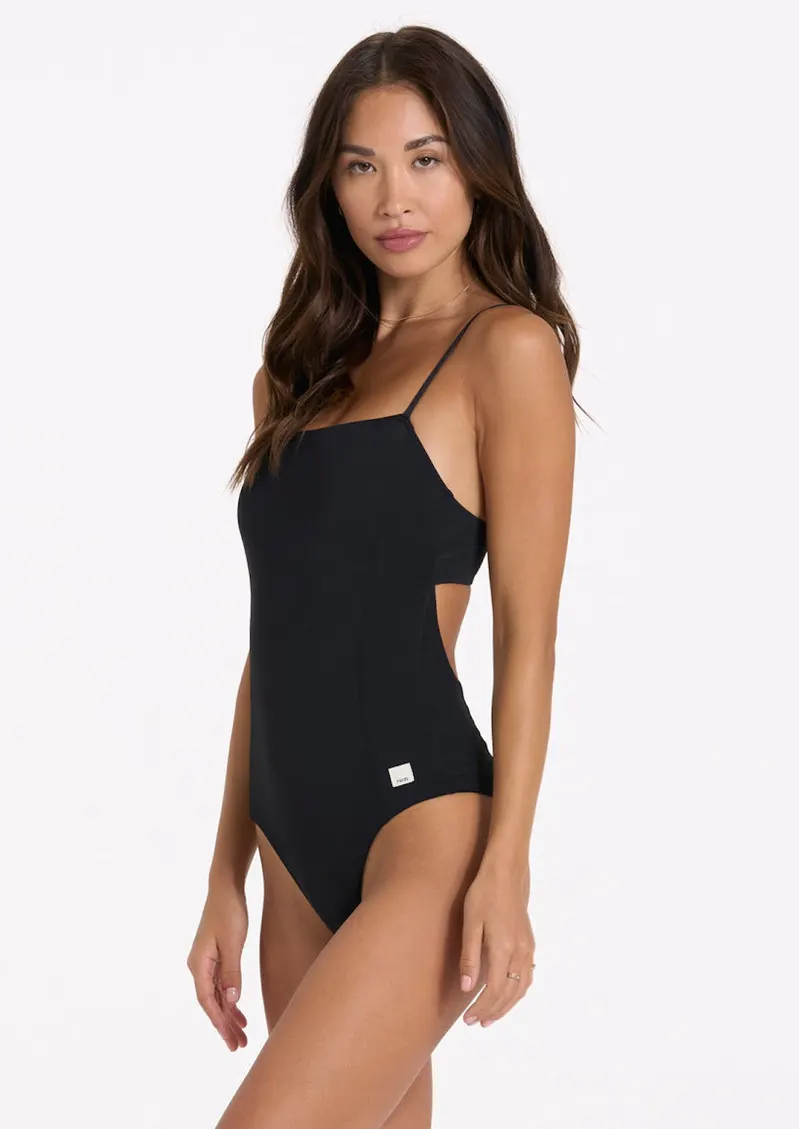 Bikinis:
This sporty bikini with high waist bottoms and UPF 50+.
This super cute colorblock option with a high waist.
Obsessed with this suit that was designed for active lifestyles.
Maaji suits always fit well and last, and this set has enough booty coverage.
***These are my go-to bikini bottoms that I'll mix and match with different tops.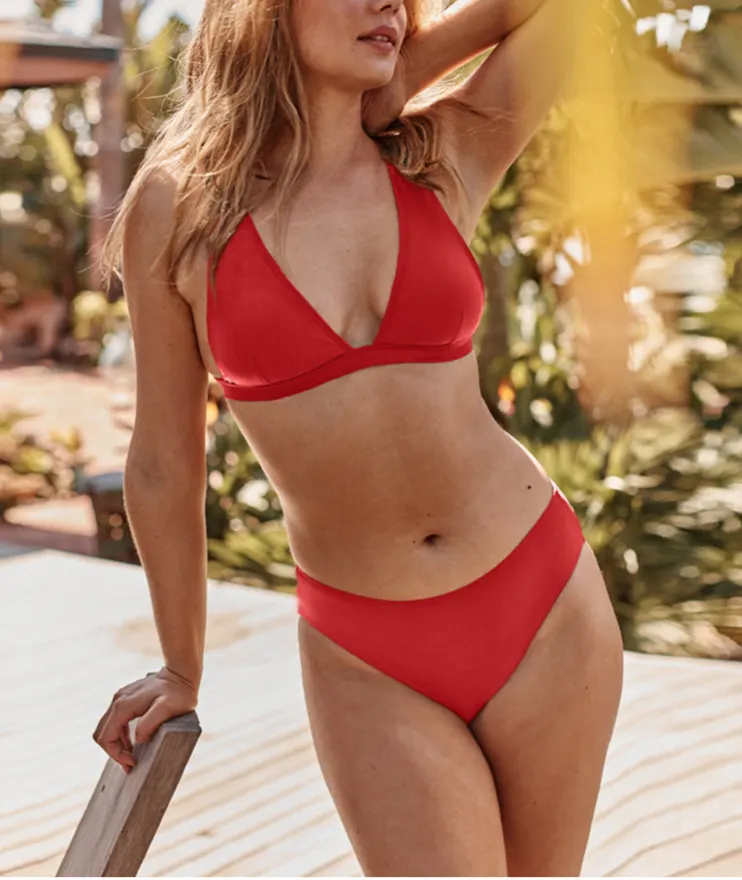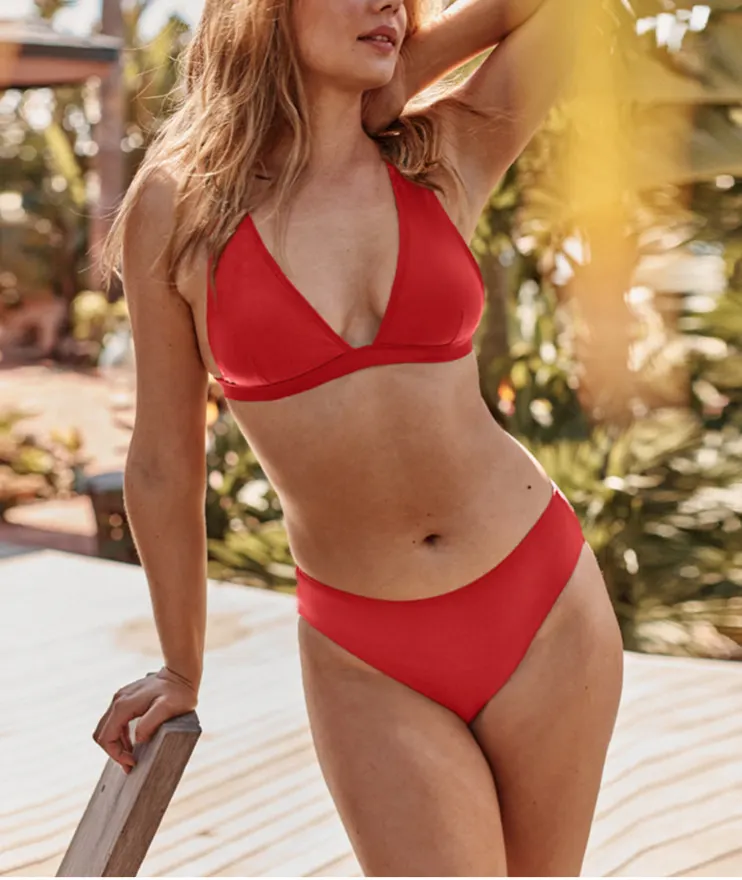 Coverups:
This incredible embroidered cover-up
***Floral print buttoned coverup. I wear this one constantly with jean shorts.
***Button-up shirt coverup. This is one of my faves and the price point is awesome. I'd recommend sizing up — mine shrank in the wash.
This effortless shirtdress coverup.
Obsessed with this crochet coverup.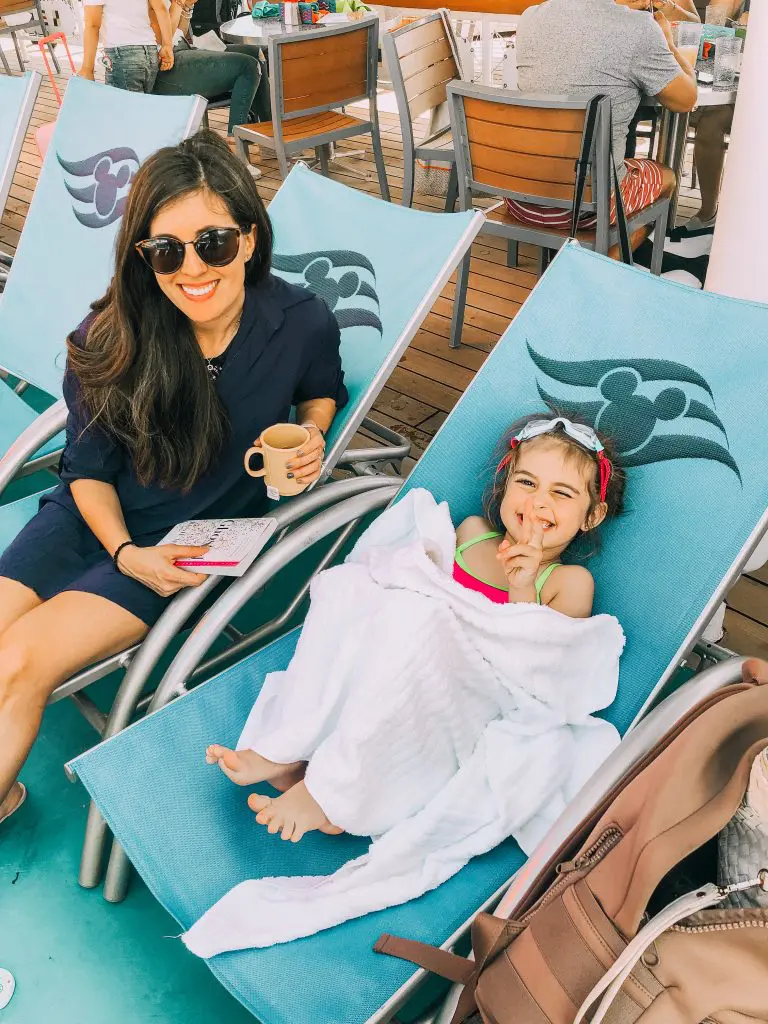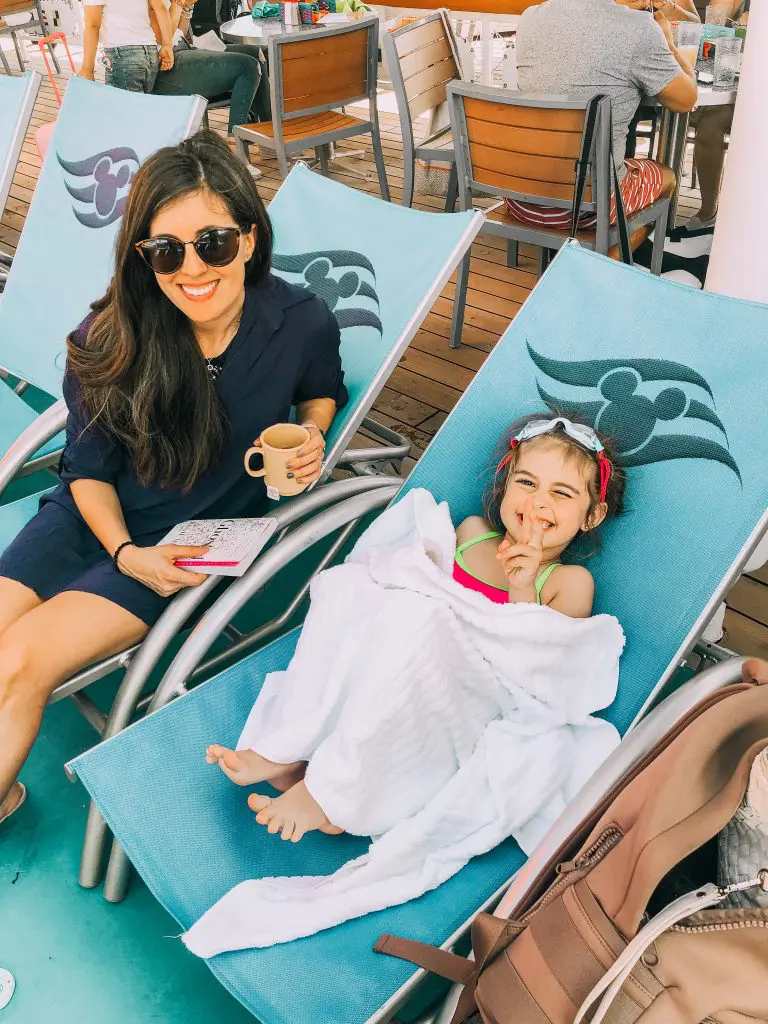 Swimsuit tip: For bold and bright colors, I always soak these in the sink in cold water and vinegar for about 20 minutes before washing. I wash the brights together gently and let them air dry. The colors stay vibrant this way!
What Swimsuit Is Best For Big Thighs?
When it comes to finding a flattering swimsuit for big thighs, my advice is simple: embrace your fabulous curves and find a suit that makes you feel like a beach goddess! Whether you're lounging by the pool or frolicking on the beach, you deserve to rock a swimsuit that highlights your beautiful body shape.
Now, let's talk about the star of the show: the one-piece suit. This superhero of the swimwear world is here to save the day and make your beach days unforgettable. With its full coverage, it's perfect for embracing and celebrating your body. Look for a piece suit that offers tummy control – not because we're trying to hide anything, but because it adds a little extra oomph and confidence to your beach game. Remember, body types are as diverse as the flavors at an ice cream shop (and just as delicious!).
Don't be afraid to try different styles and silhouettes. A high-cut leg can elongate your legs and give you some serious Baywatch vibes, while ruching details can add a touch of glamour. Play with patterns, colors, and textures to find the swimsuit that makes you feel like a million bucks. And here's a fun fact for you: did you know that the most important factor in finding the best swimsuit for big thighs is not the suit itself, but your attitude?
Confidence is the ultimate accessory! So, strut your stuff, rock that bathing suit, and unleash your inner beach diva. You are beautiful, inside and out! In the end, the perfect swimsuit is the one that makes you feel like the fierce and fabulous beach babe that you are. Embrace your body, have fun with your swimwear choices, and get ready to slay those beach days!!
Get ready to slay your pool days in the best mom swimsuits!
So, tell me: where do you buy your swimsuits? What's the current favorite? Please feel free to link away in the comments!
xo
Gina
This post isn't sponsored but affiliate links are included above. These links don't impact the purchase price and enable me to earn a small kickback, which I use to keep this lil blog running. Thank you so much for your support!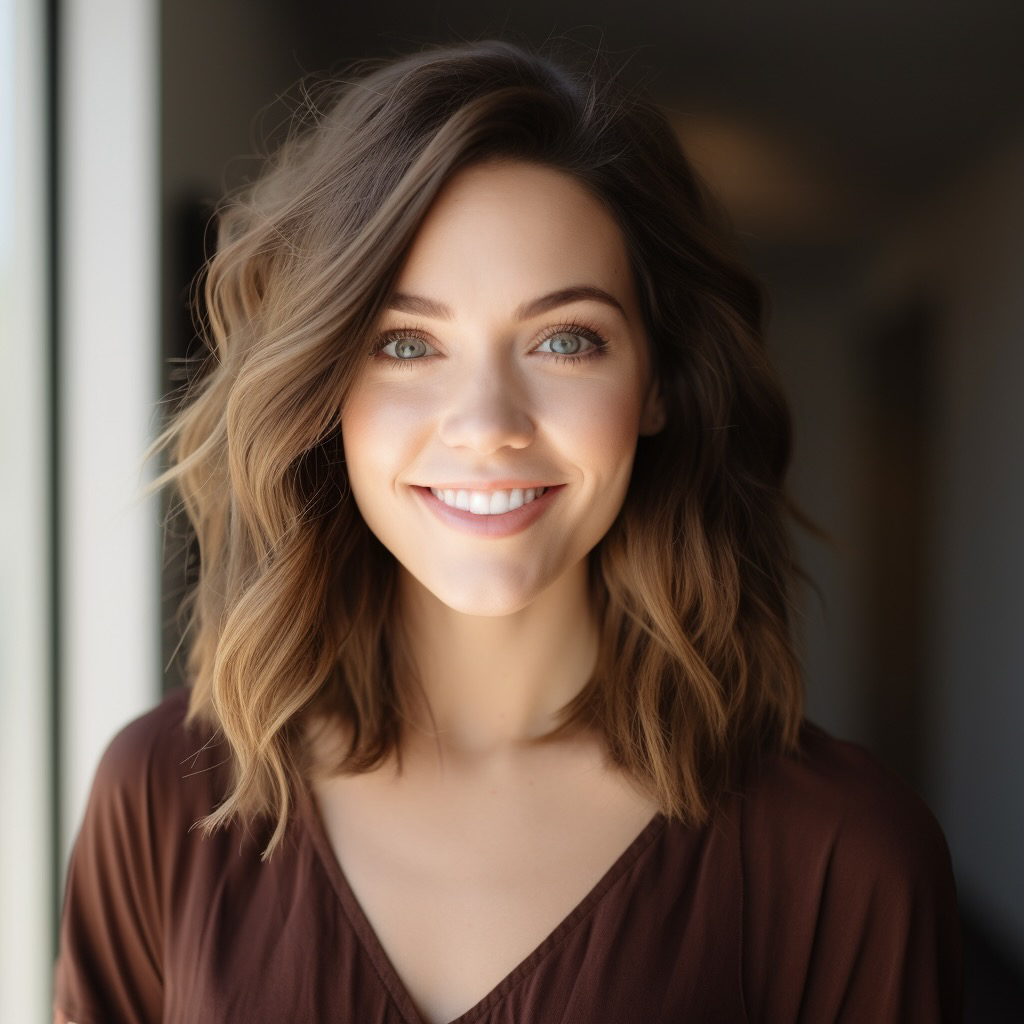 Hi! I'm a dedicated health blogger sharing valuable insights, natural remedies, and the latest scientific breakthroughs to help readers lead healthier lives. With a holistic approach to wellness, I empower individuals with accessible and actionable content, debunking myths and offering practical tips for incorporating healthy habits.