Today's home-workout revolution—sparked by the pandemic—has seen millions of people worldwide decide to improve their health and fitness by purchasing home gym equipment. Though working out at home has its drawbacks (like a lack of heavy weights, machines, and other gym equipment), the convenience of getting your sweat on whenever it suits your schedule is a tough perk to beat—and one of the easiest ways to do that is with a pair of the best dumbbells. Whether you're a veteran lifter, want to add some definition to your physique, or just want to maintain your gains, having a good set of dumbbells is an integral feature for any home gym.
But, with so many types of dumbbells floating around the internet, it can be tricky business, and borderline stressful, knowing which ones will work best for your fitness goals and the space in which you'll be exercising. With our experience using dumbbells and other gym equipment for home use, this is what you need to know.
How to Pick the Best Dumbbells for You
When shopping for the best dumbbells, there are a few factors to consider before buying. It's important to think of your budget, how much space you have at home for a gym setup, and what types of workouts you'll be doing to decide whether you want to buy a go-to pair of traditional dumbbells, a complete set, or adjustable dumbbells.
Traditional Dumbbells
Generally speaking, those doing functional workouts (e.g., CrossFit) with dynamic exercises like dumbbell cleans and snatches are best served by traditional dumbbells rather than adjustable. That's because a solid piece of metal will be more stable than individual weight plates that may clang against each other on an adjustable set. If you're doing more standard resistance-training programs, any of the three types of dumbbells will work.
If the plan is to get only one pair of dumbbells due to space or budget constraints and you aren't sure which weight to select, think of a weight that's not too light for lower-body exercises like squats and lunges but also not too heavy for upper body moves like shoulder presses and curls. Somewhere in the 25-to-45-pound range should be just right for most people.
Dumbbell Sets
If you have the space for a set of traditional dumbbells, consider which resistances you'll actually use in order to stay on budget. For example, if the heaviest you plan to go is 50 pounds on any exercise, there's no need to buy 55 pounds and up. Likewise, if you know you won't get any significant use out of 5- or 10-pounders, start at 15 and 20 pounds. And while dumbbell sets usually come in 5-pound increments, you may be able to get away with 10-pound increments (20 pounds, 30 pounds, etc.) if your workouts aren't too intricate.
Adjustable Dumbbells
Today, many people migrate toward adjustable dumbbells because they take up way less space and are typically more economical than a full set of traditional dumbbells. Advanced lifters can certainly use adjustable dumbbells, but many prefer the more solid feel of traditional dumbbells. Adjustable dumbbells are best suited to beginner-level individuals or those living in smaller living spaces who want a wider scale of weight.
Men's Journal aims to feature only the best products and services. We update when possible, but deals expire and prices can change. If you buy something via one of our links, we may earn a commission.
Best Dumbbells for Your Home Gym in 2023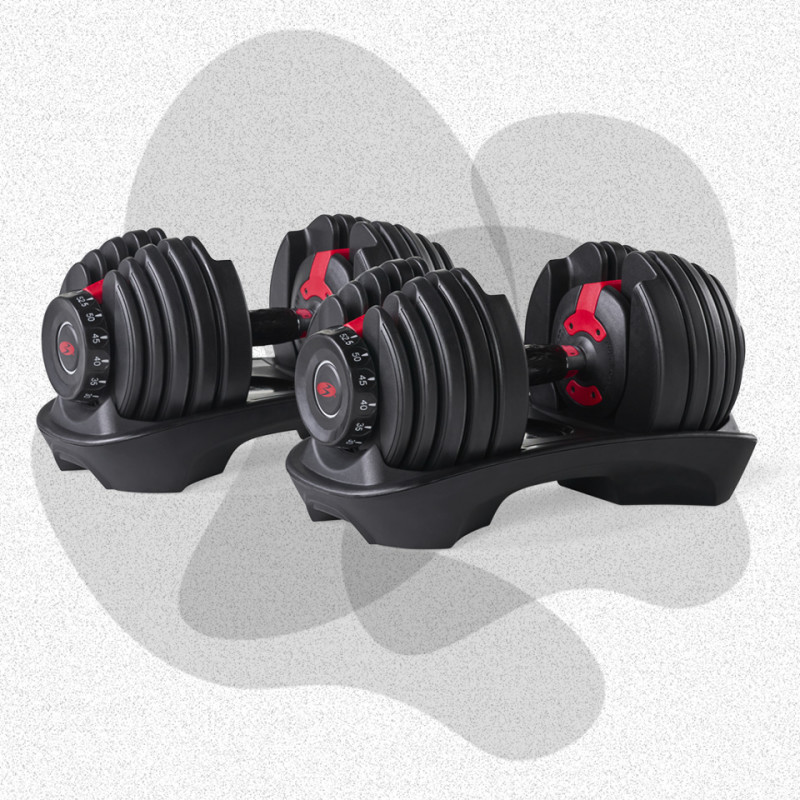 You can configure the Bowflex SelectTech adjustable dumbbells to 15 different weights, ranging from 5 to 52.5 pounds. They use a dial for quick maneuvering between weights, making them easy to adjust if you need to add or drop weight between sets. The wide weight range makes them suitable for both beginners and experienced lifters. Each dumbbell can be stored in its own tray that conveniently stack on top of one another.
[$429; amazon.com]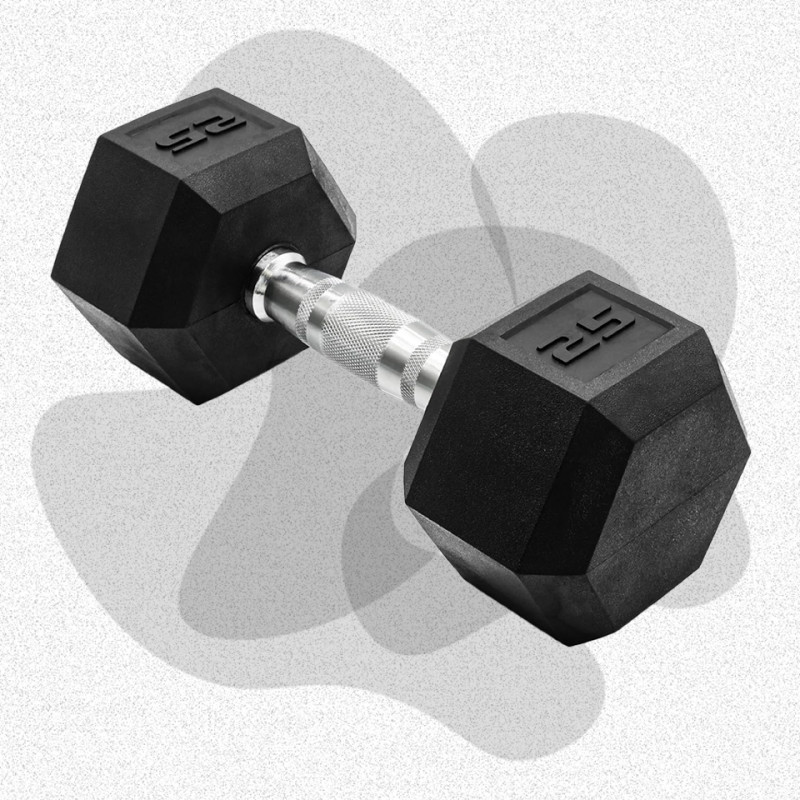 Anyone who's spent time in a gym has likely seen a Cap dumbbell. It's a solid piece of workout equipment with knurled steel handles and a chrome finish for a non-slip grip. The hexagonal shape means they won't roll away on you, and the polypropylene material won't damage your floor when you set them down, making them an excellent option for home gyms. These traditional dumbbells offer one of the largest weight selections available boasting between 10 and 120 pounds in 10-pound increments. Cap also offers a comfort grip dumbbell as well as a 12-sided dumbbell.
[From $17; amazon.com]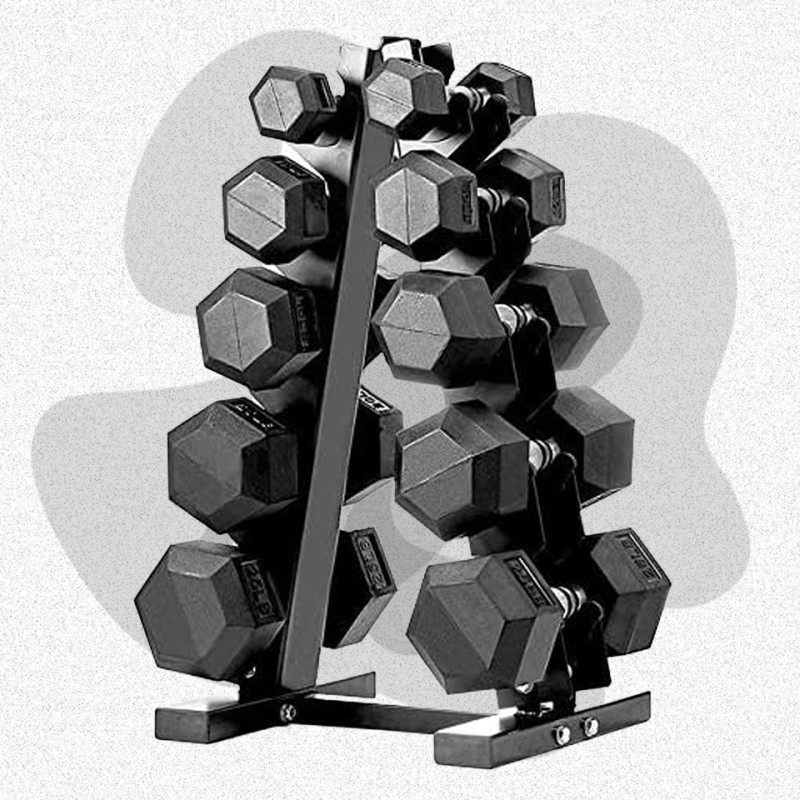 Papababe's dumbbell set and rack offer a great quality option for beginners and pros alike. The brand's set comes in five different variations, ranging from three to five pairs of dumbbells with max weights of 60 for the lightest set and 210 pounds for the heaviest. Though they're not as consolidated as an adjustable dumbbell set, the rack means easy storage against a wall or even in a closet. Also, having multiple sets of dumbbells allows more than one person to work out at a time so you and your partner or a friend can lift together.
[From $160; amazon.com]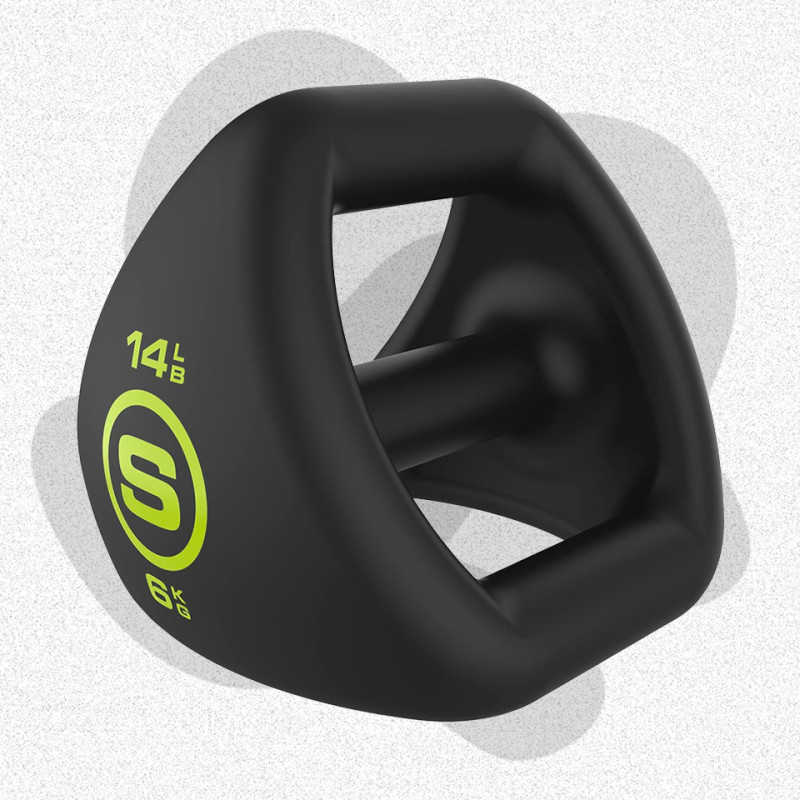 We can call this a dumbbell because it has a handle in the middle, but it triples as a kettlebell and push-up bars (when bought as a pair) with its innovative "Y" design — a level of versatility that makes it ideal for at-home use. The 3-in-1 YBell comes in both "Neo Series" (2.4 to 27 pounds) and slightly more expensive "Pro Series" (10 to 44 pounds) to accommodate all fitness levels. If you opt for the complete Neo Series dumbbell set, which includes a pair of each of the five weights, you end up saving just under $200 on everything. As a space-saving bonus, the triangular YBells are stackable with one another.
[From $80; amazon.com]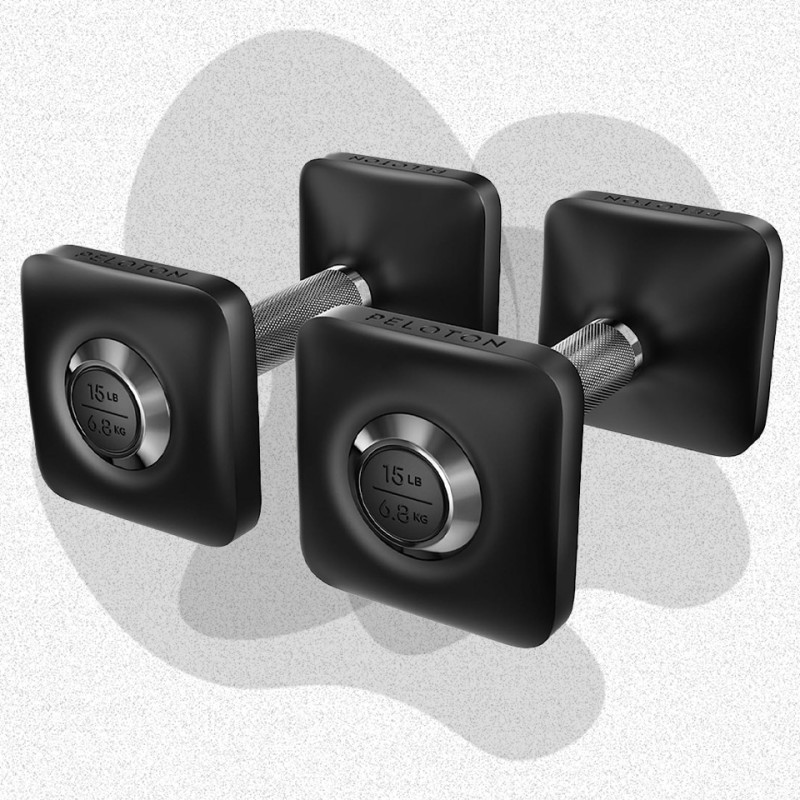 Peloton doesn't just do bikes and treadmills anymore. The brand now extends into strength training with dumbbells sold in pairs from 5 to 30 pounds. The unique square shape provides stability for dumbbell push-ups and an optimal grip for goblet squats. As a bonus, the non-slip rubberized handles add comfort to all traditional dumbbell exercises. If you're looking for guided workouts in which you can use these dumbbells, Peloton offers an affordable app with a variety of routines for all fitness levels.
[From $55; amazon.com]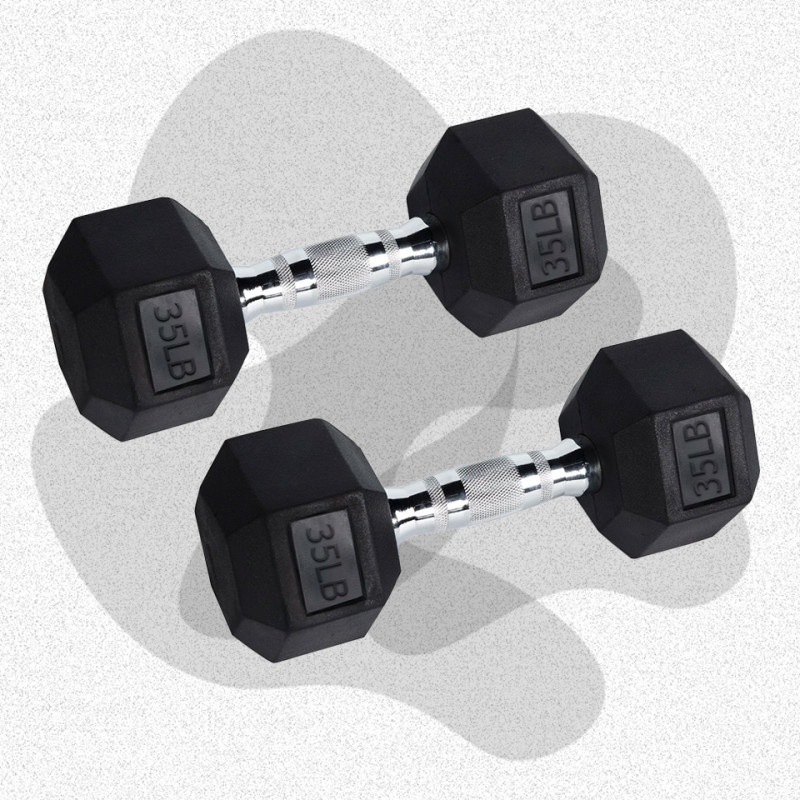 When you buy a set of dumbbells for your home gym, you want them to be durable and last for years. With RitFit's rubber dumbbells, that's what you get. Their ergonomic cast-iron handles provide superb grip to help you get a serious pump, while their hexagonal shape and rubber design prevent damage to floors.
[From $50 (was $70); ritfitsports.com]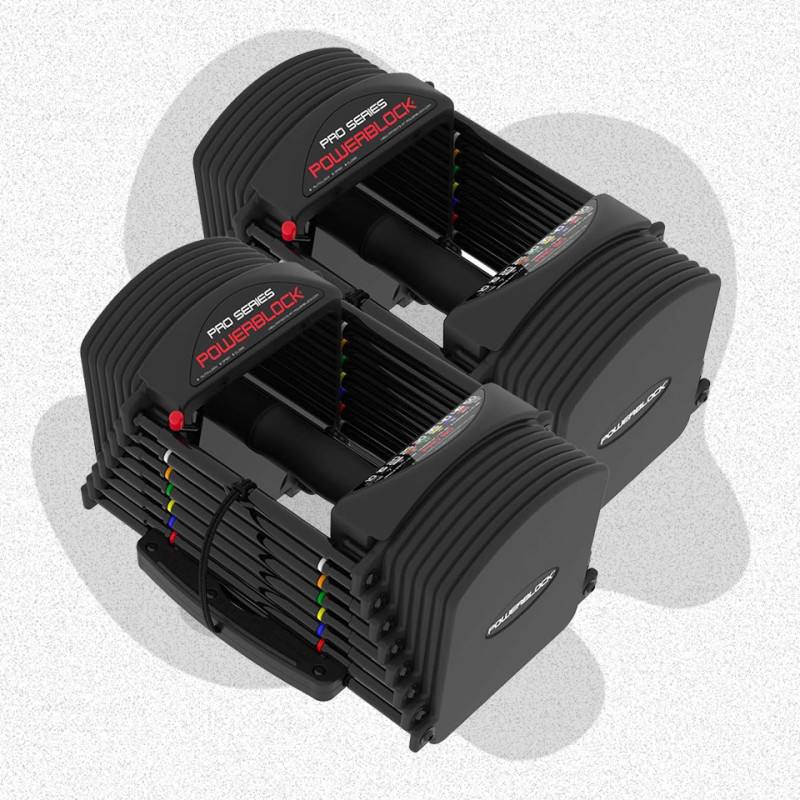 PowerBlock was a pioneer of the modern adjustable dumbbell set in the early 1990s and it's still a trusted brand for strength enthusiasts working out at home. The Pro 50 is one of the best dumbbell sets, adjusting from 5 to 50 pounds in 2.5-pound "micro" increments for quick resistance changes with a user-friendly, color-coded pin system. Handles are padded for comfort and steel weight plates are urethane-coated to eliminate clanging noise. One thing that separates these from many other adjustable dumbbells is the enclosed design, where you essentially put your hands inside the Powerblocks which provides a slightly more solid, stable feel.
[$500 (was $643); amazon.com]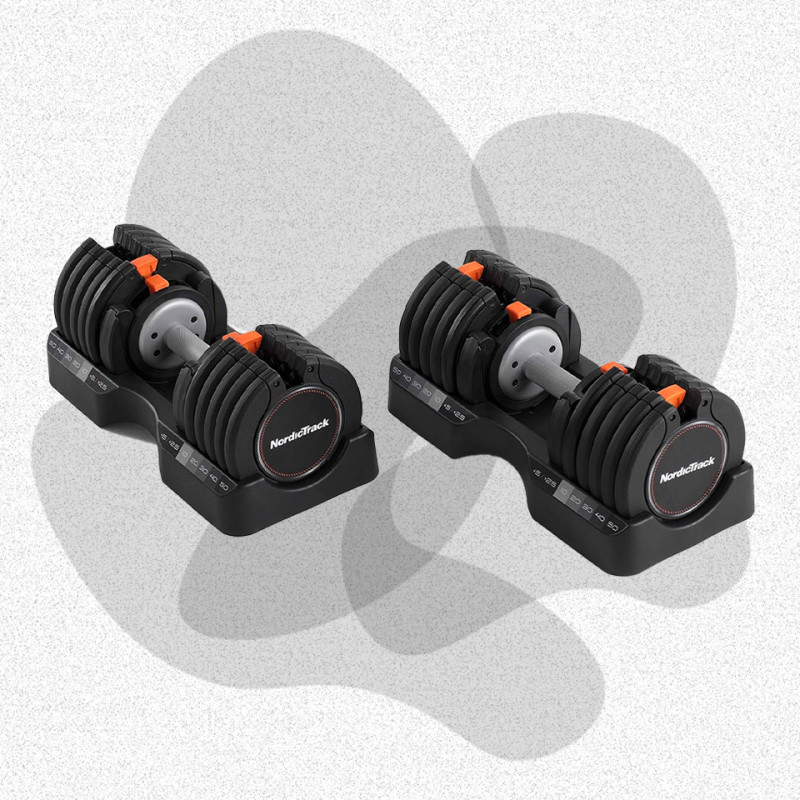 These are the best dumbbells for anyone in search of a premium but affordable set of free weights from a very reputable brand. This durable dumbbell set from NordicTrack is highlighted by a smooth weight selection system that involves simply pulling a plastic tab. Each dumbbell is adjustable in 2.5- or 5-pound increments from 5 to 55 pounds. Included in the set are molded storage trays, complete with printed weight markings to keep your home gym tidy.
[$349; amazon.com]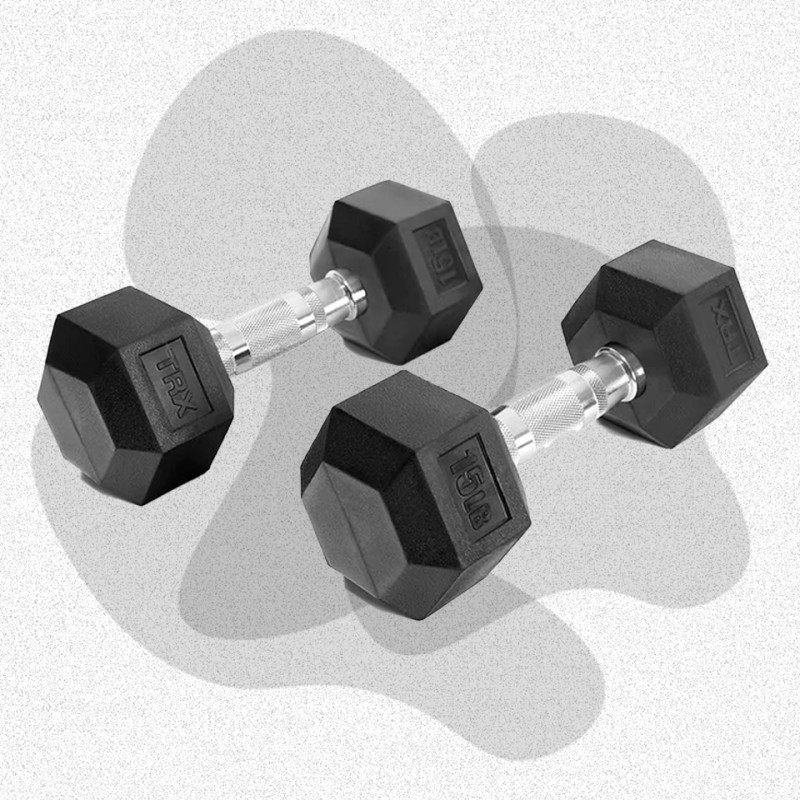 Originally known for its go-anywhere suspension training straps, TRX has since launched a complete product line of functional training equipment for non-bodyweight exercises. TRX dumbbells feature a traditional rubber-coated hex design to prevent rolling and scuffing up hardwood floors, as well as contoured handles for a solid grip. Weights are available in 5-pound increments from 10 to 30 pounds.
[From $70; trxtraining.com]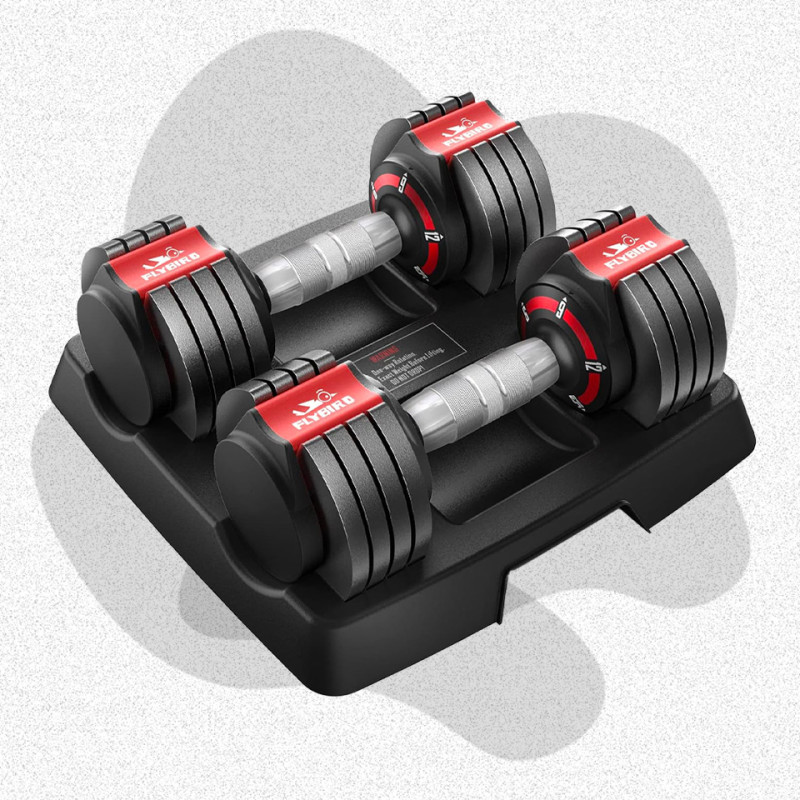 One of the multiple popular offerings from Flybird, this sleek two-piece set adjusts in 3-pound increments from 3 to 15 pounds and is an ideal adjustable dumbbell set for beginners or even advanced lifters doing high-rep workouts. Red accents and grey ergonomic handles make these dumbbells as attractive as they are functional. The set comes with a small, sturdy tray for easy storage under a bed or sofa or even under a weight bench.
[$140; amazon.com]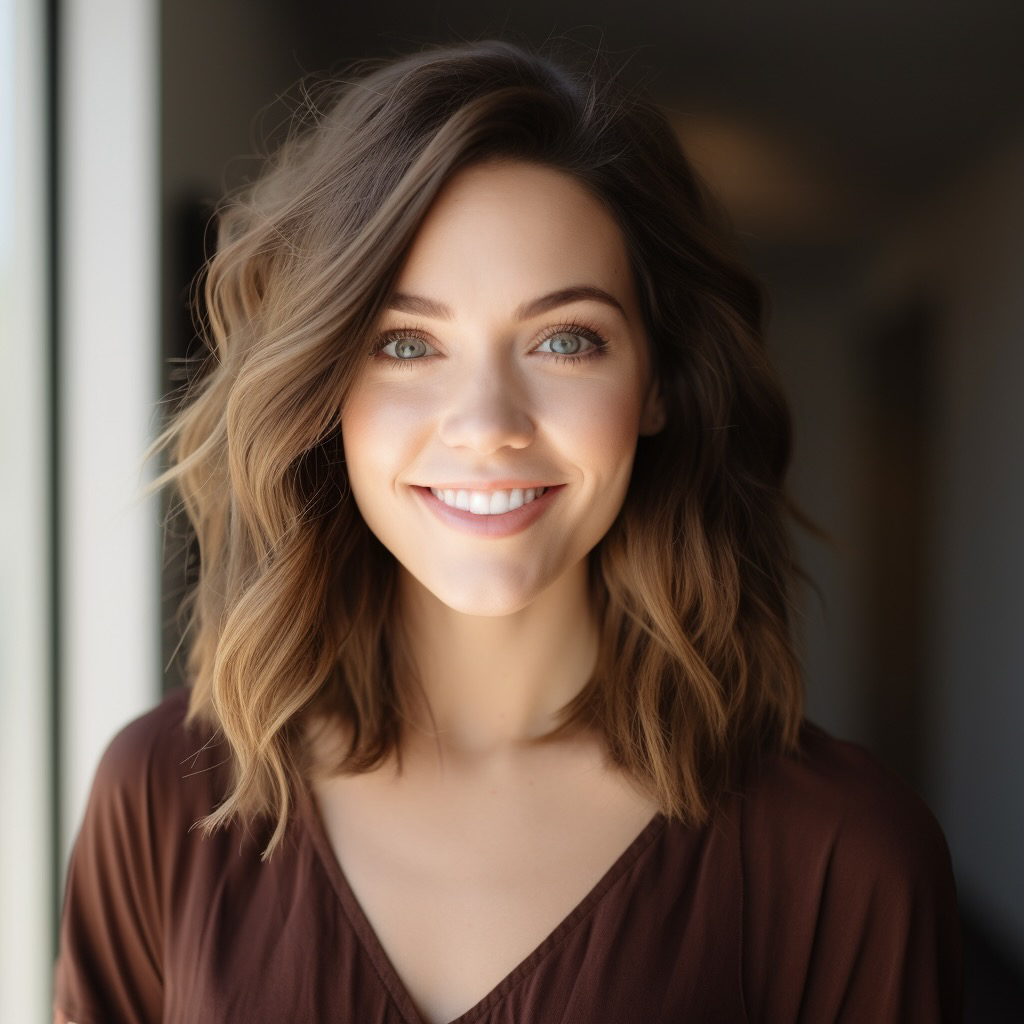 Hi! I'm a dedicated health blogger sharing valuable insights, natural remedies, and the latest scientific breakthroughs to help readers lead healthier lives. With a holistic approach to wellness, I empower individuals with accessible and actionable content, debunking myths and offering practical tips for incorporating healthy habits.