So you're looking to upgrade your style.
You've already got your power suit.
It's right for your body and fits perfectly.
You're ready to nail those dinner parties and boardroom appearances.
But wait…what about the rest of your life?
A big part of putting your best foot forward with style is finding clothes that fit and flatter. And you may have received advice about the best types of sport coats and dress shirts for your body.
But when it comes to the everyday staple pieces, there's a lot more variety and way fewer hard-and-fast rules. How do you decide what will become your go-to pieces for years to come–and what will work, but never really WORK?
It helps to have a style formula that you can apply even to easygoing dress codes. Today, I'm going to walk you through three key pieces for each of five different body types. With these at the base, you can build a range of outfits that truly let you look your best in informal settings.
#1. Flattering Clothes for Thin Men
Body Type: This is a build with the shoulders and waist close to the same size.
Goals: Your goals are to create an illusion of shape by widening the appearance of the shoulders and concentrating on styles that taper your straight-up-and-down frame.
Your Key Pieces:
An all-purpose shirt with h

orizontal stripes or a horizontally-oriented pattern near the shoulders. It should be in a

 fabric that's heavy enough to provide structure but thin enough to layer under jackets or sweaters. 
As for the fit, you don't want anything too wide that will billow out at the sides and back. Your height and sleek torso are worth showing off. Look for tall sizes or shirts with a little extra length so you can get a smaller size that fits your shoulders. 
A versatile, layering-friendly sweater or button-down that adds some bulk to your frame and gives you more control over your silhouette. Try to have pieces in your wardrobe that can be layered even in warmer weather.
Fitted styles are your best friend when trying to create a classic V-shaped silhouette. You can utilize darted jackets with structured shoulders to build this look for dressier settings, and hoodies with tapered waists for casual wear.
Slim fit trousers in a light color give you some definition while adding bulk. 
Look for a fit that touches your calves but doesn't hug your entire leg. If you have a tall, thin build, long legs are probably one of your best features–and if you're thin and short, a slim fit will make your legs look longer.
Light colors are best for casual wear–a dark color can be too slimming and give you spindly bird legs. A tan or khaki pair will create a more balanced appearance.
#2. Flattering Clothes for Fuller-Bodied Men
Type: Full-bodied men have a shape where the center of the torso is broader than the hips.
Goals: You're generally looking for slimming and framing pieces that look like they belong on you.
Your Key Pieces:
A quality "sack jacket" cut layering piece with wide lapels. 

Sack jackets are a style classic that looks great on bigger men. 

Although the traditional sack jacket is formal, you can find casual jackets that imitate its shape. It's a great way to own your size and make the most of your best features.
Wide lapels add proportion and "match" your frame, making a wider torso an integrated part of your look instead of an obstacle. Look for solid colors for similar reasons–patterns won't hide your shape, they'll just draw attention to it. You don't want all eyes to be on a feature it looks like you're trying to hide.
Classic fit trousers that sit at your natural waist are another essential. If your pants fit well and sit at your natural waist, they'll minimize any extra weight carried in that area that might look awkward or disproportionate with an incorrect fit.
A classic fit flatters your legs and balances your frame. Look for pleats to give you space to move comfortably while also providing vertical emphasis.
Suspenders. If you're a bigger guy, you might have heard before that it's best to wear suspenders with your formal looks. They're also great with jeans and a button-down, though.
Suspenders will let you avoid belts that emphasize width and divide up your silhouette. They emphasize your height and direct the eye toward your face. And they're a great way to add a pop of color to an otherwise standard outfit.
#3. Flattering Clothes for Muscular Men
Type: Those who possess this body shape are often athletes or guys who work out who have a built up chest and shoulder area.
Goals: This physique is one many guys understandably want to flaunt, but it can cause a few issues with fit as manufacturers often cater to a more average build.
Your Key Pieces:
A regular fitted V-neck shirt 

(not ultra-low) balances the proportions of your shoulders. It should be fitted–not shrink-wrapped–to

show off your physique tastefully.
Look for blocks of color or stripes below the waist. When dressing for casual occasions, you'll want balance and a more a classic vibe. Drawing the eye to your trim midsection helps accomplish that.
Shorts or pants with a subtle horizontal pattern will b

alance out a built torso visually. They also help a

void your legs appearing disproportionate in casual looks, which are more likely to emphasize your shoulders.
If you have muscular legs, shop for pants that fit your seat and thighs comfortably (you should be able to pinch the fabric). The waist and length of a pair of pants are some of the easiest things to tailor.
Unstructured jackets. 

Your shoulders are built already, so look for jackets that are soft and unpadded in that area. 

You may need to have them tailored to look right for your waist or fit the length of your arms, but fit your shoulders first.
#4. Flattering Clothes for Men With Wider Hips
Type: It's common for men's bodies to be wider near the base of the torso, especially as you get older
Goals: You want items that provide shape and balance
Your Key Pieces:
A go-to shirt with a bit of shoulder structure–nothing fitted to tightly to your shoulders and arms, though. Your main objective is to balance out your waist and draw the eye to your face.
Look for something that's darker around the waist than on the shoulders. Bright colors don't work as well for you, but neutrals and subtle jewel tones will look great.
Corduroy or flannel pants. 

These heavier fabrics add some bulk below the waist to make your midsection appear balanced. 
Look for something that sits at your natural waist with a medium drop (length between the waist and the crotch seam) and a classic fit with no tapering.
Scarves are the perfect 

accessory for those who are rocking the dad bod. It draws the eye to your relatively well-built shoulders and to your face while further balancing the width of your waist.
Look for 'framing' colors–matched to your hair in terms of lightness or darkness, and contrasting in base colors with your skin tone.
#5. Flattering Clothes for Men With Average Frames
Type: Shoulders slightly wider than waist–this is the shape most men's clothes are designed for
Goals: You're lucky–most clothes will work for you without a lot of trouble. You want to emphasize your natural features and stand out a bit
Key Pieces:
Jackets that follow your natural proportions. 

You don't need a lot of shoulder structure, but if you're wearing something that adds bulk to the waist, a little padding helps.
For these pieces, vertical patterns like pinstripes are very flattering, and if you're short they can help utilize your shape to give you some height
Slim and classic fit shirts. 

Again, you've lucked out here in that designers generally have you in mind, but there are some things you want to avoid–n

amely, anything that's too billowy around the waist.
Really seek out brands whose shirts suit your height or else come in a range of lengths for each overall size. Otherwise, get to know your tailor.
A bold accessory or two. 

An average body is a great thing to have in the menswear world…but let's face it, you're not dressing to be average. 

Accessories like scarves, ties, and hats are a great place to go distinctive and stand out from the crowd.
One way to do this is with classic details in eye-catching colors–bright argyle socks with dark jeans and a pair of boat shoes, a classy watch with a red or emerald green band. Just use sparingly, and always choose quality over attention-grabbing.
The universal rules of dressing for your body type basically boil down to:
Make sure it fits.
Pay attention to proportion–the balance between the shapes of your clothing and the shapes of your body.
Draw peoples' attention where you want it to go–to your best features and your face.
With a little shopping around and practice, you can develop your eye for what fits your features best–no matter what kind of occasion you're dressing for.
Click here to watch the Video – Hard To Shop Body Types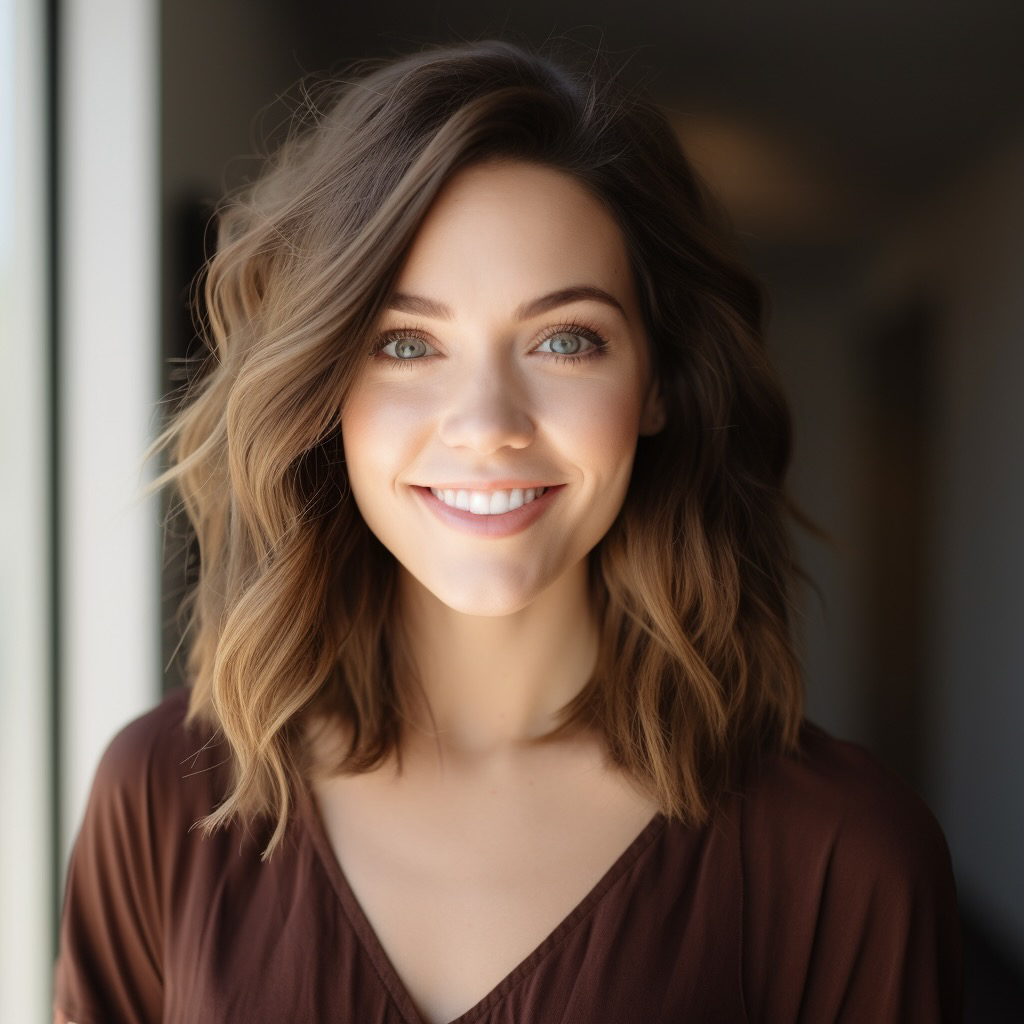 Hi! I'm a dedicated health blogger sharing valuable insights, natural remedies, and the latest scientific breakthroughs to help readers lead healthier lives. With a holistic approach to wellness, I empower individuals with accessible and actionable content, debunking myths and offering practical tips for incorporating healthy habits.