Men's dress sneakers bridge the gap between casual and formal dress shoes – perfect for occasions when you want to look stylish and casual, and wearing dress shoes would make you look a bit "too formal."
In this article, we'll show you how to wear dress sneakers the right way – because there's a fine line between looking stylish and casual, and looking like you've just crawled out of bed.
In this article we'll cover:
Before we get into the detail, let's take a trip back in time…
When Did Men's Dress Sneakers Get Their Start?
The sneaker dates back to the late 18th century, when a crude, rubber-soled shoe became popular.
Then, around a century later (1892), a US-based rubber company created Keds – a rubber sneaker with canvas tops.
These became the grandfather of the modern-day sneaker – which gets its name from making people's footsteps so quiet that they could literally sneak up on someone.
By 1917, sneakers were being mass-produced, and in the 1980s and 90s, technology for comfortable and sporty footwear developed to make you feel as if you were walking on clouds.
More than 23 billion sneakers were produced in 2020, and in the past decade, sneaker technology has paved the way for luxury sneaker brands.
Couple that with changing fashion and businesses relaxing dress codes has led to more self-expression in the workplace.
What Are Men's Dress Sneakers?
The men's dress sneaker is a formal shoe hybrid with the comfort of sneakers – increasing the options you have in your wardrobe. With that said, your dress sneakers will also help you stand out with different types, styles, and colors to choose from.
A dress sneaker stands out from the shoe because the sole tends to be uniform, with no distinct heel – making it more comfortable and removing pressure from your feet.
Likewise, a dress sneaker stands out from a normal sneaker because of the distinct style and materials used to create it.
Are Men's Dress Sneakers Business Casual?
The easing of men's dress codes at work has paved the way for a more relaxed but still formal clothing style. However, just because you're opting for comfort doesn't mean that you sacrifice the style and dress code you've set up for yourself.
Keep the tones more neutral; blacks, grays, whites, blues, and browns are more adaptable to any outfit choice you make – giving you a timeless and classic look.
Remember, if you're not going to a wedding or formal event, you can use men's dress sneakers in white to tone down your off-duty look. By sticking to monochrome colors and complementing them with the right clothing, your sneakers will add an edgy vibe to your ensemble.
The material your dress sneakers is made from is an important detail you don't want to overlook. Canvas dress sneakers do exist, but they may not be as durable as, say, dress shoes made of suede and leather.
Suede and Leather dress sneakers not only tend to last longer, but they also have uniform color – with zero distracting logos.
Just like dress shoes, your dress sneakers will require some maintenance, such as keeping the suede clean and polishing the leather.
Can you wear men's dress sneakers with a suit?
The short answer is yes, yes you can definitely wear sneakers with a suit!
But you need to have the right sneakers paired with the right suit. Otherwise, it will look odd and be a distraction from your style.
The color of your dress sneakers will need to complement the color of the suit you're wearing. If your suit is light or pastel, then you can get away with wearing non-neutral color sneakers.
The general rule of thumb for pairing your suits with dress sneakers is that the darker the suit, the darker your dress sneakers should be.
So, for example, if you have a black or charcoal gray-colored suit, you should stick to black-colored sneakers. This is because they are more balancing than lighter color sneakers and aren't quite so jarring.
If you wear navy or medium gray suits, you can wear black, burgundy, or brown dress sneakers. Again, this is about balance and ensuring that your sneakers don't distract from the overall look.
If you're wearing light-colored suits, such as light gray or stone, you've got two options. Stand out with a contrasting color or wear lighter-colored dress sneakers for a more subtle look.
The cut of your suit also determines the style of your sneakers. For example, wearing a slim-cut suit tailored to cut off the pant leg just above the sneakers' tongue will sharpen your image and make your dress sneakers appear more executive.
If you wear suits that are more casual-looking or toned down with a t-shirt for weekends and evenings, then chances are your shoes would generally be loafers or monk boots. Similarly, wear your sneakers without socks being visible.
How To Wear Men's Dress Sneakers At Work
As mentioned above, dress codes in offices are changing, but that isn't an excuse not to put the best version of yourself forward. Instead, this is an opportunity to expand your style and grow your wardrobe to include even more versatility.
It also depends on what you do for a living; an attorney may not get the same freedom with their wardrobe as a software engineer. The point is that if your workplace does provide space to explore your style – then you should definitely experiment.
If you want a more casual look at work, wearing jeans, a tee-shirt, and a jacket, then put on a pair of white dress shoes will help make you stand out. On the other hand, if you want a more balanced and sophisticated look, warm brown or dark tan is the way to go.
If you're wearing chinos, stick with earthy tones of dress sneakers to help accessorize more subtly. Just make sure that the cut of the chinos stands above the tongue of the dress sneaker to streamline the look.
Dress sneakers come in all shapes and sizes, so make sure you choose the right ones that fit your style and set the bar for professionalism high. Aim for high-quality, low-top sneakers that complete your outfit.
6 Sneakers For Men To Wear Instead of Dress Shoes
There are different styles and different ways to wear dress sneakers, so which are the best dress sneakers for men?
Keep reading to find out how men should dress with sneakers.
#1 Blue Suede Dress Sneakers
Blue is often considered an uncomfortable color for shoes. However, blue suede shoes make a great impression. Pair them with neutral color clothing, like a light gray, and you have an instant winning combination.
Dress sneakers designed with suede offer durability, comfort, and sophisticated subtlety making your footwear choice seem considered. Blue looks great with suits and chinos of any color – as long as they aren't black.
#2 Brown Dress Sneaker With Gum Sole
You'll want to wear warm and natural colors with vibrant brown dress sneakers. They will also pair nicely with white, gray, and blue suits to bring a sense of balance to your outfit.
Gum is a natural rubber that is harvested from the Hevea brasiliensis tree. It's a natural alternative to polyurethane soles that most modern sneakers have, and the neutral tan color compliments pretty much every other color. The gum is durable, easy to clean, and lasts for a very long time.
If you go with a monochrome suit (where your shirt and tie match the suit), add a brown leather belt, brown watchband, and other small accents to your outfit. Brown is a versatile and earthy color that will give any outfit balance.
#3 Dress Sneakers In Black With Black Outsole
Just like a classic black Oxford, this dress sneaker will pair with almost anything. Its monochrome design is simple and elegant enough for you to wear at work and on a night out.
The outsole is the bottom of the shoe and provides traction, flexibility and gives the luxury dress sneaker that feeling of comfort.
Black dress sneakers made from leather are durable and low maintenance (requiring polishing every once in a while) and elevates your outfit, whether that's a suit, business casual, chinos, or denim.
#4 High Top Dress Sneakers In Black or Gray
High tops are dress sneakers that come up above your ankle. Pairing them with cropped pants and a suit to give your outfit a more formal look.
Stunning black or gray high tops can perfect your casual ensemble by giving you a cool (but not pretentious) look. For a timeless style, pair them with well-fitting jeans or chinos and a white tee-shirt.
#5 High Top Dress Sneakers In Warm Natural Tones
Continuing with the high tops, these eye-catching warm-colored dress sneakers can be paired with most outfit choices, giving you the perfect opportunity to show off your taste and style.
Wearing these high tops on evenings and weekends will push your casual wardrobe to just the right side of business casual. Complete this with Chinos, a navy blue shirt, and a neutral jacket; you can wear these for a brunch date with your friends.
#6 Dress Sneakers In White
Brilliant white sneakers are adaptable and instantly boost your wardrobe. You can pair these with more casual and light summer suits, jeans, shorts, chinos, and more.
White dress sneakers are popular because of how well they bridge the gap between casual and formal. Just make sure that your clothes are appropriately tailored to give you that impeccable look.
They stand out and are easier to maintain than most people think. White leather and rubber can be polished (just like any black leather shoe). Even more impressive is the way white sneakers can take you from the office to the bars seamlessly. Making them truly versatile with any outfit.
Dress sneakers are a fantastic alternative to dress shoes because they offer range, versatility and depth to your ensemble.
There are certain situations, such as formal events, black-tie affairs, and even your workplace that can mean you shouldn't wear them. And on that note, what about the shoes you need to stop wearing?
Click below to watch the video – 6 Shoes To Stop Wearing Immediately: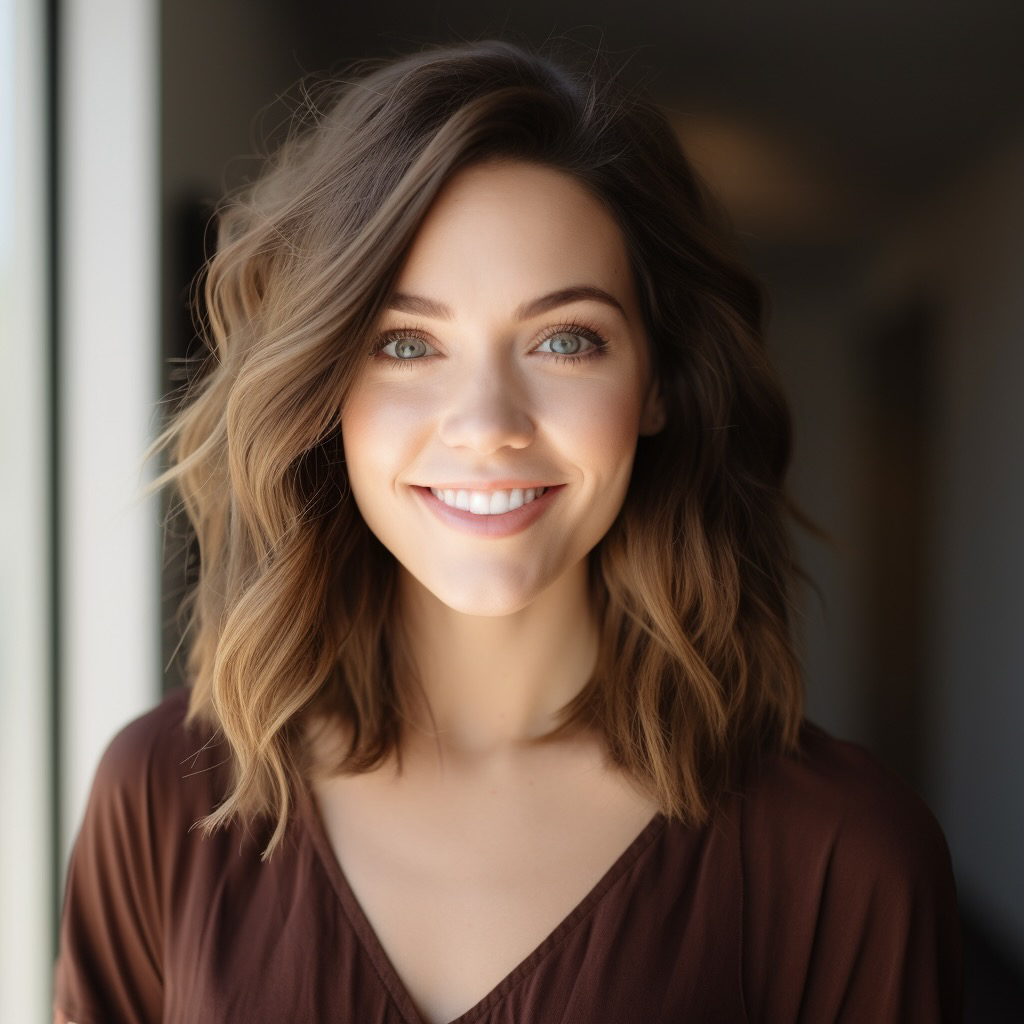 Hi! I'm a dedicated health blogger sharing valuable insights, natural remedies, and the latest scientific breakthroughs to help readers lead healthier lives. With a holistic approach to wellness, I empower individuals with accessible and actionable content, debunking myths and offering practical tips for incorporating healthy habits.