What's worse than packing? Looking bad.
Unfortunately, a lot of guys mess up when it comes to packing for a trip and end up looking terrible with a poorly packed suitcase.
Chances are, they haven't created an effective travel packing list which would stop them wasting time and luggage space.
What's a travel packing list? It's an essential checklist that outlines what you need to pack, when you should pack it and how to make the most of your luggage space.
Thanks to today's article, you don't need to spend hours on hundreds of different travel websites to find this information. We've got everything you need to know right here.
In this article, you'll discover how to pack perfectly for every possible occasion.
We'll covering:
#1. How To Pack For A Short Business Trip
For a short business trip, it's essential to pack light.
What's the best way to do this? Simple: stick to carry-on luggage.
If you have the luxury of checking a bag, things change a little. We'll cover this later on.
But if you want to get it all into one bag, you're going to have to choose carefully.
Choose The Correct Luggage Size
Go as large as possible without risking airline limits. Not all airlines have the same policies, a bag advertised as "carry-on acceptable" by a luggage company could work for some airlines but not others.
Currently, a bag that is 22″ x 13″ x 9″ should meet most major airline's carry-on limits. This is subject to change! Always look up major airlines' current standards before buying new luggage.
Some airlines are slightly more generous; many American companies will allow 24″ x 16′ by 10″. However, it's best to have one bag that works for all purposes, so buy one that meets the slightly smaller European standards as well.
Find The Perfect Bag Design For Your Trip
The most common carry-on style is a small rolling suitcase with stiff rectangular sides. It's essentially a scaled-down suitcase, and it works just fine.
The biggest disadvantage of the rectangular case is that it's not very forgiving of men's jackets. They are usually broader and longer than the case, making them hard to fit in.
Other options that may work include:
Military-style duffels (cylindrical, top-opening, soft-sided bags)
Small hanger bags (flat, soft-sided bags with built-in hanger loops)
Athletic-style bags (horizontally-oriented duffels with a shoulder strap)
Large messenger bag (flat rectangular bag with a shoulder strap)
Each style has advantages and disadvantages. Hanger bags are great for suits but leave little room for anything else, while duffels and athletic bags are easy to pack but look sloppy and tend to crumple the clothes in them.
When in doubt, a rectangular rolling case that's just under the allowed dimensions is usually the best option. If nothing else, it's easy to calculate its exact size if you end up in an argument about baggage limits.
Does Your Bag Suit Your Outfit?
The size and style of the bag determine how you pack it. However, remember you're getting it for business travel, so pay a little attention to the way it looks.
You don't want to get off the airplane and in a well-tailored suit while carrying a bright-colored nylon bag. It sets the wrong tone.
A good business bag should be dark, classic, and simple. Avoid unnecessary hardware and bright colors. An elegant monogram is acceptable.
Remember:
Leather is dressier than canvas.
Canvas is more formal than nylon.
Nylon is dressier than synthetic felts or furs.
Black, charcoal gray, and navy blue are always safe bets.
You don't have to match your travel bag to other leathers like belts and shoes.
Leather trim is always better-looking than nylon.
Shoulder straps are more comfortable than leather handles (but less professional).
Rollers and handles are fine on the go, but collapse the long handle and pick the bag up by the small one when you meet someone. It's just good manners.
There's a certain amount of give here. For example, a deep hunter-green canvas bag with light chestnut leather trim is fine. Just remember to avoid making a bold statement.
Buy something that looks practical, elegant, and minimal – it's an essential step in your travel packing list.
Bring the Right Items
So you've got the right bag with the maximum possible dimensions in your preferred style.
What's missing?
The luggage itself, of course!
Remember that our goal here is to pack light for business. That means packing a few versatile pieces rather than an entire wardrobe for every occasion.
A weekend will only require one jacket, two pairs of pants, two shirts, and sundries. That gives you enough variety to wear several outfits across your trip while still saving space in your luggage.
Is your trip longer than two days? Then a second jacket may be necessary, along with a few more shirts.
What Should You Wear On The Plane?
Comfortable slacks or dark, stylish jeans
Casual blazer or sports jacket
Lightly-patterned or light-colored dress shirt
Brown leather shoes (business-appropriate)
Socks, underwear, undershirt, etc.
Colored pocket square
Dress watch
What Should You Pack In Your Carry-On?
One dark wool suit
One pair of medium-gray wool trousers or khaki slacks
One pair of black Oxford dress shoes
One leather dress-belt with a small metal buckle
One white cotton dress-shirt (point or spread collar, not button-down)
One light-colored or white dress shirt (any collar style)
Three pairs of socks (match to trouser colors)
Three pairs of underwear
Three undershirts
Two neckties, conservative colors with light patterning
One white cotton or linen pocket square
One colored cotton square (can complement, but not match, your neckties)
Cufflinks and tie clips/chains/pins if needed
Toiletries (preferably in a travel kit)
#2. How To Pack For A Weekend Trip
Most men do not enjoy packing – it's the destination that excites them, not the preparation.
However, you should still pay close attention to this next point on my travel packing list.
For a casual weekend trip, many of the same rules apply from the short business trip guidelines. Pack light and only bring what you need.
However, you can certainly get away with a less formal carry-on bag with brighter colors if you wish.
To make packing for the weekend easy for you gents, I've compiled a list of essential items that will carry you through any occasion over a weekend trip without taking up too much space.
Pro Tip – Choose ONE versatile neutral-colored sports jacket that will go with everything. Good color choices for outfit coordination are navy, brown, or gray.
When packing for a short trip, it's important to think about what you're packing and stick to a strict travel packing list of garments.
Dark Men's Jeans Are A Travel Packing List Essential
Men's dark, straight-leg jeans will go with absolutely any outfit you can throw together.
You can dress them up with a sports jacket and brown oxfords or pair them with a sweater and some simple sneakers for a great casual look.
White Sneakers
A pair of these can be foregone if you don't deem them necessary, but I find a pair of clean white sneakers really adds a great visual pop at the bottom of an otherwise run-of-the-mill outfit.
Gray Flannel Trousers
The gray flannel trouser can be worn as part of a suit or with jeans in more formal settings.
You can afford to pack two pairs if you use the space-saving roll technique. More on this later.
Brown Men's Oxford Brogues
Polish and shine a pair of brown oxfords before you leave, they can coordinate beautifully with everything in your bag.
Save on bag weight and space by wearing them on the plane.
Men's Dress Shirts
Bring two clean dress shirts – one in white and one in your favorite color.
Paired with 2 ties, you potentially have 4 different shirt/tie combinations for very minimal packing space.
Don't forget collar stays; you don't want the weight of your luggage to cause your shirts to have floppy collars.
Men's Undershirts, Underwear, and Socks
Whether it be an unanticipated thunderstorm soaking your socks or a particularly sweaty summer day, you always want to have a clean set of underwear and socks.
Undershirts are also important – they can either keep you warm or help to manage sweat stains. It's always important to assess climate, environment and formality before packing your travel bag.
Travel Items a Man Should Never Leave Home Without
Last but certainly not least, don't forget to bring your toiletries in a solid Dopp kit and pack all necessary chargers. A dead cell phone in an unfamiliar city is never a good thing.
What Should You Wear On The Plane?
Business suit or blazer/sports jacket with a pocket square
Dress slacks (when not wearing a suit)
Cotton dress shirt (avoid synthetics, which can get sweaty on long trips)
High-quality undershirt (again, sweat management can be an issue)
Leather dress shoes (loafers preferred – easier to slip off at security)
Belt to match shoes
Socks to match the trousers
Your underwear of choice
If a necktie is needed, you can slip one into the jacket pocket. That way, you're not wearing it in transit, but you can access it in an emergency.
What Should You Pack In Your Carry-On For A Weekend Trip?
2-3 cotton dress shirts
One pair of slacks/chinos/khakis/dark jeans
Socks to match trousers – one pair per day
One pair of underwear per day (including return travel days)
Undershirts as desired
Pocket squares for each jacket/suit
Neckties as needed
Toiletries in a zippered travel kit or Ziploc bag
It's never over-packing if you choose interchangeable clothes that complement each other well.
For example, a navy suit can become a navy blazer and khakis by swapping the pants out, assuming you've got the right shirt, pocket squares, and ties to make it look natural.
Alternatively, more casual packers can remove the suit from their travel packing list entirely, wear a sports jacket on the plane, and pack a sweater as an alternate top layer.
#3. How To Pack For A Week-Long Trip
A week-long trip requires more of a varied wardrobe, especially if you're attending multiple events at differing levels of formality. A suitcase may be necessary here.
Again, the goal is to minimize luggage weight by packing items that can mix and match freely. The same blazer or sports jacket can look like a radically different piece of clothing when you change the pants, shirt, pocket square, and shoes worn with it.
I'd advise using a max-size carry-on (if multiple jackets aren't needed) or a small suitcase.
What Should You Wear On The Plane?
Business suit or blazer/sports jacket with a pocket square
Dress slacks (when not wearing a suit)
Cotton dress shirt (avoid polyester/rayon, which can get sweaty on long trips)
High-quality undershirt
Leather dress shoes
Belt to match shoes
Socks to match the trousers
Your underwear of choice
What Should You Pack In Your Luggage Case For A Week-Long Trip?
One blazer, sports jacket, or dressy sweater (depending on formality)
An extra business suit (if required)
One pair of wool or cotton dress slacks
One pair of dark, fitted jeans
4-6 dress shirts (include at least one plain white dress shirt)
Casual or dress leather shoes (visibly different from the ones worn in transit)
Socks to match trousers – one pair per day
One pair of underwear per day (including return travel days)
Undershirts as desired
Pocket squares for each jacket/suit
Neckties as needed
Toiletries in a zippered travel kit or Ziploc bag
The goal is to have the ingredients for several different looks as needed: the crisp business suit, the casual business slacks and jacket, the relaxed blue jeans and open-collared shirt, and so on.
According to the formality of your trip, you can adjust some of these items for your travel packing list.
For example, a man attending a high-powered business summit will need two suits and no blue jeans, whereas a vacationing man isn't likely to need a suit at all.
Just stick to the basic principle of interchangeability no matter your formality needs. Simply adjust for climate, events, and length of stay.
#4. How To Pack For A Longer Trip (2 Weeks +)
When taking a long trip, you should have access to some washing facilities.
Depending on how often you'll be able to do laundry, you may not need much more than the packing list for a week-long trip.
However, assuming you'll only be able to do a quick wash of your shirts and undergarments, here is an example travel packing list containing essential items for a longer trip:
What To Wear In Transit
Note: Long trips often include multiple travel days, unlike shorter trips. At that point, it's worth wearing an outfit specifically for travel rather than wearing some of your bulkier dress items.
Lightweight sports jacket, sweater, or performance fleece
Casual collared shirt (breathable safari or "expedition" shirts work well)
Slacks, jeans, or light-colored cargo pants
Leather dress belt (one that pairs with your luggage items as well)
Comfortable slip-on shoes
Socks to match the trousers
High-quality undershirt
Your underwear of choice
What To Pack In Your Luggage Case For A Long Trip
1-2 business suits if needed 
1-2 blazers/sports jackets
4-6 collared dress shirts (both white and patterned)
2 pairs of cotton or wool dress slacks
1 pair of dark, fitted jeans
1-2 lightweight sweaters or indoor/outdoor jackets
2 fitted T-shirts or other casual, non-collared shirts
1-2 pairs of leather dress shoes
Socks to match trousers – one pair per day
One pair of underwear per day (including return travel days)
Undershirts as desired
Pocket squares for each jacket/suit day
Neckties as needed
Toiletries in a zippered travel kit or Ziploc bag
Choose your jackets and trousers very wisely for a trip of this length. You don't want a single unworkable jacket/trouser combination.
Every upper-body piece should go reasonably well with every lower-body piece and vice-versa. The shirts should be a neutral meeting place between the two.
Finally, if you're going to be living out of a suitcase for a prolonged period but you'll have access to electrical power, put some serious thought into including an iron as part of your travel packing list.
A reliable iron, combined with hotel sinks and a small bottle of detergent (easily slipped into your shaving kit), gives you everything you need to keep a wardrobe of dress shirts and cotton slacks refreshed without ever visiting a laundromat.
#5.Travel Packing Top Tips:
Create A Packing Checklist
I got this tip from my favorite book, Essentialism. In it, Greg McKeown discusses the the late packer scenario.
He advises that you begin packing several weeks in advance, starting with a checklist of everything you want to take along. It's also important to divide everything into essential and nonessential items.
Everything you DO NOT need is a luxury, plain and simple.
Need an example? Easy – you need one pair of shoes to wear, but two are unnecessary. Even if you've intelligently included a pair of browns and blacks, it's not something you need.
When you have extra space, you can start to consider peppering in the luxuries.
Wear Your Bulkiest Items To The Airport
If you've got hefty garments you want to take with you, just wear them on the plane!
What falls into this category? Thick sweaters, heavy jackets, boots – all of these can be worn together. There's no need to have them take up valuable luggage space!
Get Informed: Carry On Vs. Personal Bags
You'll be able to take one carry-on and one personal bag on most flights. Let's do a quick rundown of the two:
Carry ons:

Bags that can fit in the aircraft's overhead bins. 

Personal Bags: 

Items like backpacks and laptop cases that can be held on your lap or under the seat in front of you.
Airlines like Delta and Southwest have clear regulations when it comes to baggage. If it fits under the seat, they'll simply count it as a personal item. Others (like United and American Airlines) have more specific restrictions on bag size.
If your personal bag has pockets, use them to store portable chargers, charging cables, pens, and books. Don't let any space go to waste.
Get Creative When Packing
Creativity stems from using all the available space as best as you can.
Are you wearing a coat? Use the pockets. Stuff them with jewelry and accessories. Hell, wear MULTIPLE watches if you're serious about bringing your A-game on the trip.
The more creative you get, the more you can include on your pre-travel packing list
Pack Your Bag Efficiently
The physical act of packing a bag has two goals: fit as much stuff in one bag as possible and get it all from place to place without damaging anything.
Every man has a slightly different school of packing, but in general, you should follow use common-sense guidelines for what goes where:
Shoes on the bottom to start the packing process.
Fill shoes with small items like belts, ties, or socks.
Store valuable items (shoes, jewelry, etc.) in a dust bag.
Keep toiletries together in a small case.
Wear a sharp outfit with a jacket on the plane.
Wear a jacket with good-sized pockets so you can carry a book and some snacks.
Leave a little room in the suitcase for souvenirs. You never know.
Most of these are common-sense guidelines, and that's because packing light for a business trip is precisely that. Eliminate the things you don't need, pack the things you do need, and you won't have any problems.
Pro Tip – Tightly roll thin garments such as t-shirts and stow them in smaller bags. It's a great way to open up space for heftier items. Rolling them also lessens the probability of creasing!
Harness The Interchangeable Wardrobe
Gents, I've spoken about this already, but let me mention it again.
The interchangeable wardrobe is one of the most important concepts a stylish man must know.
It's all about carefully selecting clothes to create multiple different combinations of outfits.
Prioritize the foundation pieces above everything else – the white and light blue dress shirts, the navy sports jacket, the grey suit.
Bold colors and patterns are great but impractical when packing smart. If you want a genuinely versatile travel packing list, opt for simple but effective clothes that you can mix and match.
Better Small Than Sorry
Make sure you know baggage limits ahead of time- that means weight as well as dimensions. Make sure your bags fall within the assigned limits, or you could run into problems.
There are some strict airlines out there! A 2019 article from Sky Scanner determined that Aer Lingus has the crown for the most stringent regulations on bag dimensions (21 inches x 15 inches x 9.4 inches). 
Go as lightweight as possible – the lighter it is, the more you can take with you. Look for bags with specialty pouches that allow for even more storage space.
Avoid Too Many Luggage Pouches
I know I've only just told you to fill up those pockets. However, it's essential to consider whether you NEED the pockets in the first place!
Even empty pockets take up space that could end up sending you over the limit.
Look at your luggage and think about the teachings of Essentialism. Anything you don't categorically need is a luxury, so be mindful and only take the extras you're going to make use of.
Fold And Roll Like A Pro
If you're looking to save space in smaller bags, the fold and roll method is a lifesaver.
Rolling a suit jacket sounds tricky. However, it can be a great way of packing multiple items in one go. Check out this handy guide on how to fold and roll a suit jacket to save space:
It's not complicated: place your garments over each other and make sure each layer is flat. Following that, roll them all up nice and tight.
It's that simple.
Force Yourself To Save Space
This is why the guy who invented packing cubes deserves a promotion AND a raise.
What are packing cubes? You guessed it – cubes that function as smaller bags. The idea is that they force you to stick to the essentials and make your bags all the more organized.
Cubes are handy for keeping clothing clean since they stay segregated from other items like toiletries. They come in various colors, which means you can color code everything!
There you have it, gents – the RMRS ultimate travel packing list.
Packing is as hard as you make it. Stick to the uncomplicated basics and think methodically about your requirements, and it'll be a breeze.
But if you're still looking for some inspiration, check out my guide on folding a t-shirt in only 3 seconds!
Click below to watch the video – The Most EFFICIENT Way To Pack A Bag & Save Space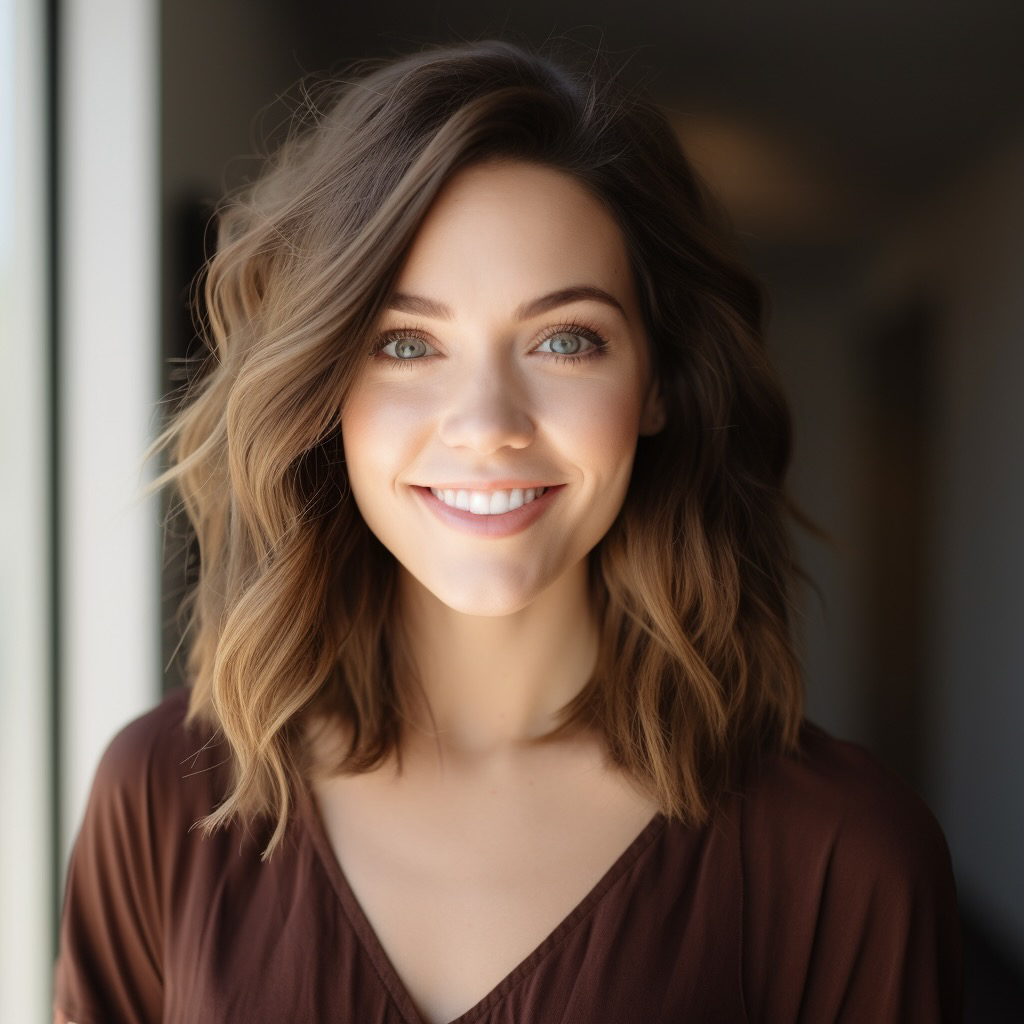 Hi! I'm a dedicated health blogger sharing valuable insights, natural remedies, and the latest scientific breakthroughs to help readers lead healthier lives. With a holistic approach to wellness, I empower individuals with accessible and actionable content, debunking myths and offering practical tips for incorporating healthy habits.