You have been brushing your hair your whole life; same way, the same hairbrush. But you could be doing it wrong. The right hairbrush can create hairstyles that give you high confidence, while the wrong hairbrush can make your hair behave unpredictably.
Hairbrushes are specifically designed for certain hair types and getting the right one is essential in discovering how to brush men's hair. This article has everything you need to know about men's hair, hairbrushes & hair styling products.
To discover how to brush men's hair, you will learn:
How To Brush Men's Hair Part 1 – Men's Hair Types & Anatomy
Before you can understand how to brush men's hair, you have to understand your hair and the tools you can use to do so.
Hair Anatomy – Shaft, Follicle Shapes & Sizes
Every piece of hair on your scalp has two major parts: the shaft and the follicle. The shaft is the flowing strand seen on your head. The follicle is the part underneath the dermis (or skin) of your scalp.
The average hair is about 50-70 microns in diameter. Compare that to the diameter of fine beach sand (90 microns), and you can imagine how insignificant a shaft of hair feels when you press it between your thumb and index finger!
But since the human head has an average of 100,000 hairs – the slightest differences in diameter can become a big deal when you examine hair as a whole.
As you'll find out below, hair shafts vary not just in terms of diameter but also their shape – whether it's straight, S-, E- or Z-shaped. And that will reflect on your hair type and texture as you let your hair grow longer.
But what's the main cause of how your natural hair turns out? It boils down to the structure of your hair follicles (something you can't see with the naked eye).
A hair follicle has one of the following shapes, which determines its hair type/texture:
Round – Straight hair
Slightly less round – Wavy hair
Oval/Elliptical – Curly hair (specifically coiled or kinky)
And the follicle's actual size directly affects the thickness:
Larger round/oval shape – Thick hair (most likely straight thick or coiled)
Smaller round/oval shape – Thin hair (most likely straight thin, wavy or kinky)
Men's Hair Types
Using all that info above, you'll be able to pinpoint what your natural hair type is. Now here's a further breakdown of the five major categories of men's hair type:
Straight Thin Hair
When it comes to straight hair in general, there's a 3-inch rule: if your hair doesn't bend within the first 3 inches of length from the scalp, it's straight.
Here are some details that distinguish thin straight hair from its thick counterpart:
Thin straight hair has a more fragile texture, which means you have to brush more carefully.
It's more lightweight and tends to fall flat over your head.
There's more difficulty increasing its volume (which is why some men choose a side part hairstyle to shape it up).
It can get weighed down by hair products, causing the strands to look stringy.
It's more prone to becoming oily.
Straight Thick Hair
These are the critical points about thick straight hair that separate it from its thin equivalent:
Thick straight hair covers the scalp better.
It contains all 3 hair layers – the cortex, cuticle & medulla – which means it takes more time to dry up.
The texture isn't as fragile as thin straight hair so that you can style it in different ways more easily.
It may be resistant to specific chemical treatments/relaxers or hair coloring.
Thick straight hair can have more volume if layered correctly by a stylist
It tolerates heat better
Wavy Hair
This category refers to the wave-like patterns created by slightly curving hair. The hair shafts do NOT coil up within the first 3 inches of length. Instead, they resemble loose and stretched-out S-shapes.
You can grow out wavy hair to resemble a mini lion's mane and enjoy plenty of texture. However – this will require more maintenance.
One advantage of this hair type is flexibility – you can style it in several different ways. It's also less likely to be tousled by the wind than straight hair is. But it also frizzes easily, so you must maintain the waves.
Coiled Hair (Curly With Large Curls)
Large curls require that the shafts create very distinct S-shaped (the more extreme ones being E-shapes) within the first 2 inches from the scalp. People with coiled hair enjoy lots of coverage over the head.
Some guys get to grow their hair out and become a "white boy 'fro." They don't have to resort to the same fancy styles that straight-haired men use to add volume.
The actual hair strands here can either be coarse or fine (although it's more often fine). Coarse strands are more prone to frizziness, while with fine strands, it's harder to create well-defined curls.
Kinky Hair (Curly With Tight Curls)
This hair type is the most textured. Its coiled intervals are so short that the shafts form sharp Z-shaped twists (hence "kinky"). These twists develop within the first half-inch of length from the scalp.
Kinky hair is mostly in men of African descent. The hair can be grown into a classic Afro and gain lots of volume. You can also choose to shave it off and make it a fade cut.
These coils aren't as well-defined as large curls due to their naturally short state. They require much more maintenance since they can look fuzzy and unkempt after some time.
Dryness and shrinkage may also be serious problems if you're not careful.
Click here to find the right hairstyle for you!
How To Brush Men's Hair Part 2 – Lengths Of Men's Hair
Length pertains to the "extended length" when a strand flattens and extends from the scalp. It's essential to know your category/range instead of the exact number.
You'll need a ruler or measuring tape to figure out the exact length of your hair. If you decide to grow it out for a few months, you have to re-measure and see if it has moved up a category.
Short
Short-length hair ranges from 0.125 to 2 inches (any length under 0.125 inches would qualify as near-shaved). Coiled- and kinky-haired men most prefer it since they're easier to keep under control.
Medium
Medium-length hair covers anything between 2 and 6 inches. This length is when learning how to brush men's hair can begin to get more complicated. It allows for more elaborate hairstyles, but it also affects styling convenience. Medium straight hair tends to hang down at the upper range (4-6 inches), while non-straight medium hair doesn't.
Long
If the hair goes beyond 6 inches, it counts as long. This is where straight hair gains a lot of natural volume while curly hair starts hanging down. It's the least popular length, especially for straight-haired men (due to strands blowing around).
How To Brush Men's Hair Part 3 – Understanding Men's Hair Brushes
Choosing the right hairbrush can solve different problems your hair might face or even prevent them from happening at all. That's why you need to start by knowing the anatomy of a brush.
As shown above, each hairbrush type (with detailed descriptions found in Part 4) is dependent on the 3 major parts.
Hair Brush Shape
Oval hairbrushes are usually the oval version of the Paddle brush, which does a fantastic job in massaging your scalp and redistributing hair oils.
Rectangle hairbrushes range from the Denman brush or Vented brush to the thinner, rectangular kind of Paddle brush. These can create more volume at the roots, flip up the hair or curl it under.
Square hairbrushes are the original Paddle brushes (as they resemble paddles). They help get rid of frizz or tangles without putting much pressure on the hair.
Round hairbrushes have either natural or synthetic bristles all over the head. When partnered with a blow dryer, they work great for shaping your hair into multiple styles. But they also come in various sizes – compatible for tight curls or even long waves – so choose the brush size carefully based on your hair length.
How To Brush Men's Hair Part 4 – How To Brush Men's Hair With Types Of Brushes
Below are the men's hairbrush types that are worth considering. Each one of them has its own set of advantages. Choosing your tool is a vital step in figuring out how to brush men's hair.
Pocket Comb
I love how simple yet effective the pocket comb is. They have teeth closely packed together, allowing them to distribute moisture or product all over the hair evenly.
Smaller versions can grab at the roots better, making it easier to smooth the hair out or style some bangs. This comb also helps if you use any medication for your scalp.
Best for: Thick Short Straight Hair
Rectangle Brush
This is a less common form of a paddle brush with a longer and narrower head.
Best for: All Hair Types
Vented Brush
This brush is an all-purpose type of hairbrush. It styles your hair without flattening its shape or hindering the texture. It's an excellent choice for adding more volume.
The bristles are flexible, widely spaced, and they pass through the hair smoothly. Holes are included along the backside to allow more airflow. These so-called vents speed up the drying process while heat from the blow dryer targets the hair from different angles.
Best for: Thin/Thick Straight Hair (any length), Wavy Hair (any length), Coiled Hair (any length)
Military Palm Brush
If you want ultimate control whenever you brush your hair, this is the type for you. It has nylon bristles that efficiently detangle and smooth the hair.
There's a durable strap on the back that helps keep your hand stable as you move it around. It only takes a couple of strokes – going in the direction of the hair growth – to fix up your hair entirely.
Best for: Thin Short Straight Hair, Short Wavy Hair, Coiled Hair (any length), Kinky Hair
Wide-Tooth Comb
This comb has a row of more widely spaced teeth than the average comb or pocket comb.
The material usually is wood or plastic, but wooden combs are better in distributing oil/product evenly without causing static.
It runs through the hair smoothly, making it easier to detangle strands.
It doesn't require much pulling on wet hair, so there is less risk of damage.
Best for: Thin/Thick Short Straight Hair, Kinky Hair, And Coiled Hair (any length).
Oval Brush
This one is an oval version of the paddle brush, with bristles packed tightly.
Best for: Wavy Hair (any length) And Coiled Hair (any length).
Paddle Brush
This brush effectively flattens out frizz, adds more shine, and massages the scalp.
The bristles emerge from a soft rubber cushion that makes them collapse as they touch the scalp – preventing hair from getting split or stretched out.
The tips are designed to minimize scalp damage or hair snagging.
It's recommended that you use it before flat ironing.
Best for: Thin/Thick Long Straight Hair.
Round Brush
This cylinder-shaped hairbrush comes in different sizes (smaller ones form tighter curls) and bristle types.
A round metal barrel (which contains the bristles) gives it a more defined movement.
The handle comes in a variety of grips that provide traction.
It's useful for styles in which the strands have to bend more.
Best for: Men who want to fix up their curls or wavy patterns.
Denman Brush
This men's hairbrush is also known as the classic styling brush.
The head is designed to bend the hair slightly while you're brushing it.
There are traditionally 5, 7, or 9 rows of bristles to undo all tangles.
It does a great job in redistributing oil – adding more shine to your hair.
Best for: Short-haired guys who want their hair to appear slightly thicker.
Hair Pick
This is a flat, squarish comb with long teeth and a handle along the midpoint.
It's useful for styling/grooming longer hair.
Best for: Kinky Hair.
Foldable Comb
This comb is precisely what the name describes – foldable. The teeth are spaced together tightly.
The handle also functions as a casing, handy if you want to comb with you to groom your hair throughout the day.
Best for: Thin Straight Hair.
Hair Brush Sponge
This is a specialized men's hairbrush made of high-quality, spongy material.
It runs through the hair in small circular motions with a light touch.
Tiny holes ensure ideal spacing between each of the twists of your hair.
You must use it on hair that's a little damp (using either water or gel).
Best for: Kinky Hair.
How To Brush Men's Hair Part 5 – Hair Brush Bristle Types
Here's a breakdown of the different types of hairbrush bristles and the benefits of each one when perfecting how to brush men's hair.
Nylon
This type works best on hair with less texture.
The stiffness allows molding of the hair into the exact style you want.
Round plastic tips help stimulate blood flow to the scalp to combat dandruff.
It's useful for gentle brushing along the edges (but not ideal for tangle-free hair).
Wooden
This type helps naturally condition the hair by evenly transporting the oils all over it.
The bristles are durable but run through the hair gently (without producing static).
Since they're wider, there's less chance of breaking off strands of hair while brushing.
The bristles also function like "massaging fingers" and help increase circulation on the scalp.
Comb Teeth
The teeth of a comb are designed to make pulling, styling, and parting the hair much more manageable.
They effectively divide the hair into sections, and you can use a real hairbrush to finish the job.
They're great for removing stubborn knots or tangles.
Boars Hair
Natural boar bristles help replenish the oils on all areas of the scalp.
Compared to other types, it pulls through coarse hair seamlessly – reducing frizz and improving texture overall.
It works great for many different hairstyles, hair types, and textures.
Mixed Bristle
This bristle type is for hybrid hairbrushes (also known as porcupine brushes).
It combines boar and nylon bristles to get rid of all tangled, coarse strands of hair.
How To Brush Men's Hair Part 6 – Men's Hair Products
Some of these will work better on certain hair types or lengths. When you are discovering how to brush men's hair, the right product makes all the difference. Check this infographic to find out how much hold & shine each product has.
Men's Hair Cream
Hair cream or creme is an excellent choice for hair that's dry and coarse. A natural men's hair creme contains natural oils to undo fluffs or frizzes. It fixes the hair without that stiff or greasy feeling – making it stronger, shinier, and more flexible.
Best for: Thin/Thick Short Straight Hair, Wavy Hair (any length), Coiled Hair (any length)
Men's Pomade
Pomade is a shining ointment that comes from mineral oil. Pomade doesn't harden up like gel, and it's creamier than wax. The hold can be anywhere from medium to light-hard – so it's perfect for keeping the strands clumped together. Guys who want a "bed head" look can also use a natural pomade for men to make the hair messier.
Best for: Thin Short Straight Hair
Men's Hair Clay
Clay (sometimes referred to as Mud) works like pomade, except that it's stickier. It enhances wavy strands without weighing the hair down. It contains nutrients that nourish both the hair and scalp. Clay also cleans out dirt without drying out natural oils. Furthermore, it combats frizzy strands.
Best for: Short Wavy Hair
Paste
The paste is most compatible with larger hair curls. It's usually water-based and easy to wash. It gives the hair a good amount of flexibility. When blow-dried thoroughly, it adds volume and definition to your curls. The hair ends up looking shinier.
Best for: Short/Long Coiled Hair
Wax
Wax functions similarly to gel, except it's more pliable. You can touch or make adjustments to your hair once applied. It can add a good amount of volume to short haircuts. It's also useful for spikes or any combed back style like the pompadour. However, not great for curls.
Best for: Thick Short Straight Hair
Mousse
Volume is the primary goal of mousse. The foamy substance surrounds every strand with polymers to create a fuller look. As a result – the hair becomes thicker-looking (especially if the mousse is applied at the roots and blow-dried right after). There is no residue or flakes left behind.
Best for: Thin/Thick Long Straight Hair
Lotion
Hair lotion rehydrates and repairs damaged hair. It contains keratin and panthenol, which prevent the strands from breaking off or over-drying. It finishes up the hair with more shine and softness.
Best for: Thin/Thick Long Straight Hair, Long Wavy Hair
VITAMAN's range of men's natural hair products is free from harmful artificial ingredients and synthetic chemicals and won't flake throughout the day. They're also water-soluble – meaning they wash out easily at the end of your day.
How To Brush Men's Hair Part 7 – Using Shampoo Vs. Conditioner
You hear these two products all the time. But some men don't understand how they're different – or which one they ought to use and how often and why it affects how to brush men's hair. So if you desire hair that you can brush quickly and fluidly, take note of these points:
Men's Shampoo
It rids your hair of unwanted substances like dirt or pollen.
The formula is 70-80% water and may contain detergents, foam-creating ingredients, plus some conditioning agents or thickeners.
You should NOT use shampoo every day – every 2-3 days is ideal.
Avoid changing shampoos and stick to what works (because your hair can tell brands apart and may become intolerant of a new product).
Always use a natural men's shampoo – avoid those with artificial ingredients because these can dry your hair and scalp.
Men's Conditioner
Designed to strengthen and moisturize hair, it's also a reliable cleaner when you don't use shampoo.
Most conditioners contain:
Proteins
Oils from fruits or herbs
Small amounts of glycerin or similar compounds
Silicon/mineral oils (to soften the hair further)
The frequency of use depends on how healthy your hair already is. Men with smooth and shiny hair can skip conditioning for a day or two.
It's OK to use conditioner once a day in the shower – as it prevents breakage and friction when you brush your hair later on.
Remember to go for a natural men's hair conditioner not to dry your hair and scalp (the exact opposite of what you want!)
That last point about conditioner says it all. For guys who don't want frizzy hair or to experience pain while brushing – they need the right natural conditioner more than they need shampoo (settle for a mild shampoo that does a decent job). Keeping your hair healthy is vital when learning how to brush men's hair.
How To Brush Men's Hair Part 8 – How To Brush Men's Hair- Dry Vs. Wet Styling
This section is about comparing the two primary ways of styling your hair.
When Wet Styling Is Better
In wet styling – the hair is ideally damp (not soaking wet or straight from the shower). The moisture works to your advantage when your hair has a ton of curls or coils. The benefits are as follows:
Wet styling lessens the amount of fuzz (especially for tightly coiled hair).
It allows your fingers or the hairbrush to run through the hair more smoothly.
This lubricates the hair so that the product spreads more evenly.
It gives the hair a fuller and smoother appearance.
You end up using less product (and saving more money) by using it more efficiently.
When Dry Styling Is Better
For guys with straight or longer hair, dry styling is more appropriate for these situations:
If your hair isn't 100% naturally straight and you want to maintain its straightness, it's better to style your hair dry (which is its strongest state).
Damaged or tangled hair should be styled up, pulled, and blow-dried while it's dry (since it's more vulnerable in its wet state).
When you want a matte or non-shiny finish, and the hair is kept precisely one way for a while – dry styling is the way to go.
The above information will do more than teach you how to brush men's hair, it will turn you into a hair savant!
FAQs: How To Brush Your Hair Correctly
Why is it important for men to brush their hair correctly?
Brushing hair correctly helps in distributing natural oils, stimulates the scalp, removes dead hair and impurities, and ensures that the hair lays neatly and uniformly.
Can using the wrong brush damage my hair?
Yes, using the wrong brush or improper technique can cause breakage, split ends, and can even irritate the scalp.
How often should I brush my hair?
Ideally, you should brush your hair once or twice a day, but it also depends on your hair type and the style you're maintaining.
Should I brush my hair when it's wet or dry?
It's best to brush your hair when it's dry. Wet hair is more elastic and prone to breakage. If you need to detangle wet hair, use a wide-toothed comb gently.
How does brushing benefit the scalp?
Brushing stimulates the scalp, increases blood circulation, and helps distribute the scalp's natural oils, promoting healthier hair growth.
How often should I clean my hairbrush?
Ideally, once a week. Regular cleaning removes hair, oils, and product buildup, ensuring the brush remains effective.
Can brushing help with dandruff?
Yes, regular brushing can help distribute oils and remove dead skin cells, which can reduce dandruff.
What's the difference between a comb and a brush?
Combs have teeth and are often used for detangling and styling, while brushes have bristles and are used for smoothing, styling, and distributing oils.
Is it okay to share my hairbrush with others?
It's not recommended, as sharing can transfer scalp oils, product residues, or even potential skin conditions.
Should I use hair products before or after brushing?
Typically, you'd apply styling products after brushing, but it depends on the product and the desired outcome.
How can I prevent static when brushing?
Using a natural bristle brush, ensuring your hair is hydrated, and using anti-static hair products can help prevent static.
Does the direction in which I brush matter?
Yes, always brush in the direction of hair growth, starting from the roots and moving towards the tips, to prevent breakage.
Is it beneficial to brush hair before bedtime?
Yes, brushing before bedtime helps remove dirt and products accumulated throughout the day and can be relaxing, promoting better sleep.
How do I know when it's time to replace my hairbrush?
If bristles are bent, missing, or if the cushioning is worn out, it's time to replace your brush.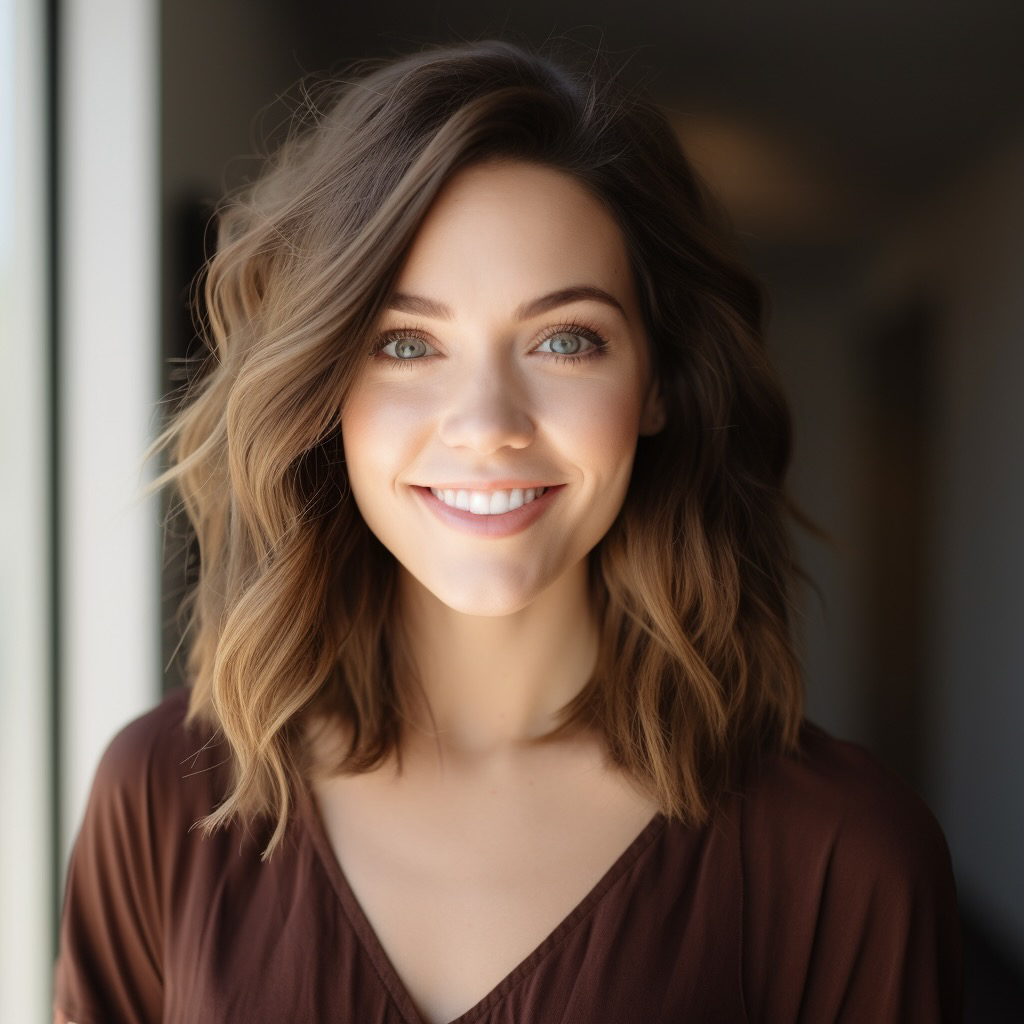 Hi! I'm a dedicated health blogger sharing valuable insights, natural remedies, and the latest scientific breakthroughs to help readers lead healthier lives. With a holistic approach to wellness, I empower individuals with accessible and actionable content, debunking myths and offering practical tips for incorporating healthy habits.