Every man knows that a great timepiece can add to your ensemble to make the perfect outfit. But what if you wanted to wear that same great watch with bracelets?
Wearing a timepiece and bracelets on the same wrist is more than just a way to accessorize, it's a statement. But is this even allowed? What's the best way to pull this off?
In this article, I'll tell you the best ways to wear both of these items on the same wrist so you don't look like a fool.
Today, I'll be covering:
How To Choose The Right Watch
The Best Types Of Watches To Wear With Bracelets
Most of you have probably worn a bracelet on the opposite wrist of your watch.
But if you're going to try to wear them on the same wrist, you have to choose your timepiece more carefully.
Here are a few types of watches that fit this look best:
Dive Watches are a great selection here because they often have a good, medium-sized bezel that would pair well with most sizes of bracelets.
They also feature simple colors that can pair well with most types of bracelets. Regardless of whether you choose a metal band or a fabric band, dive watches offer the most versatility when it comes to wearing bracelets on the same wrist.
Casual watches such as a G-Shock, offer great versatility when it comes to a more dressed-down, casual appearance.
These styles of watches offer clean lines and simple materials such as colored plastics or metals that be paired with a wide variety of bracelets. Also, some of them can have military-inspired appearances and offer more versatility if you want to pair them with your larger, more brash bracelets like paracord options.
Dress watches are also quite versatile when it comes to pairing a bracelet on the same wrist.
The biggest thing when selecting a formal watch for this type of pairing is that the simpler the face and bezel, the better. Something minimal and thin would pair great with a slim and subtle bracelet. This offers a touch of elegance without appearing too brash.
Selecting The Right Watch Band
The band you choose is just as important as the watch itself, arguably even more so when paired with a bracelet on the same wrist.
The best part here is that whichever style of watch band you like, there is most likely a bracelet out there that can be paired with it.
For example, if you are wearing a metal band on your watch, you can easily pair a bracelet of many different materials like fabric, leather, or even metal to match if it's not too large or will damage your timepiece.
There really isn't a "wrong" material to choose, but you have to be careful with certain materials as they can be harmful to your watch. Much like the metal band example above, if you have a large metal bracelet paired with your metal-banded watch, they could easily scratch one another and that wouldn't be ideal.
What Bracelets Can You Wear With A Watch?
Should You Match Your Bracelet To Your Watch?
Yes. And sometimes no. Let me explain.
You want to match your bracelet to your watch to a certain degree, but if it matches too closely, it might look a little off. For example, there are companies out there that make direct matches of watch bands from certain manufacturers to wear as a bracelet.
Wearing both of these at the same time will look odd as it will appear at first glance you are wearing 2 watches on the same wrist. Avoid this.
But if you wear a smartly designed option that is meant to go with your watch similar to how some bracelets have aspects and colors of famous Rolex designs, then you can easily pull these off as they complement each other well.
How To Complement Materials
Speaking of complementing bracelets and watches. The materials of each one can go a long way in this arena.
For example, if you wear a watch with a metal band, you could easily pair it with a bracelet made of leather, a similar metal, or beads. You would however want to avoid wearing a military-style paracord with this as it might not look right.
With a dress watch, the same thing applies. You will want to opt for something slimmer and thinner, leather or metal maybe, and avoid large bead-like bracelets as again, it will look a little off.
The key here is to have a bracelet that complements your watch and adds to its aesthetic. The last thing that you want to do is have your wrist looking like you just traded 15 bracelets at a Taylor Swift concert. Minimal and simple is better than flashy and audacious in this realm.
Types Of Bracelets To Avoid
While there are many combinations that you can opt for when wearing your watch with bracelets, there are a few types to avoid.
Silicone sport bracelets are a big one that might look okay with a smartwatch, but for most people, it comes off as very immature and childish. Think back to your middle school days with the "Livestrong" bracelet boom. It's the same vibe.
Watch band bracelets look identical to the metal bands from your timepiece. I know I touched on this earlier, but if you wear both of these on the same wrist, it looks like you're wearing 2 watches and it just doesn't look right.
Bright-colored bead bracelets don't make sense unless you are under the age of 13. But even still, they look like friendship bracelets and just promote a very young and immature look, so keep the beads neutral-colored with a pop of color every now and then. Don't go overboard with it.
Different Ways To Wear A Watch With Bracelets
The Art Of Stacking
A bracelet stack (or stacking bracelets) is when you have multiple variations of bracelets together at once.
For example, you might stack 2 bead bracelets, a leather one, and a metal one for the perfect "stack." This is simply pairing more than one bracelet with others to make your wrist pop even more.
The key here is to make sure the colors, materials, and sizes of each bracelet complement one another well. If you don't follow this crucial rule here, your wrist can end up looking brash and gaudy.
Pair leather and metal with fabrics of similar colors that match and complement your watch well. If you do this part correctly, you shouldn't have a problem stacking 4-5 bracelets on your wrist and not appear too flashy.
Watch On Top Or Bottom?
This is a big debate amongst timepiece connoisseurs – do the bracelets go above the watch (toward the elbow side) or below it (toward the hand side).
The answer is – it depends.
It depends on the type of watch, the size of the watch, and the bracelets you are trying to pair. For the most part, the general rule of thumb is that you should try to stick to wearing your watch furthest toward your hand, and your bracelets above it (toward your elbow side).
This is the safest and most versatile way to make this pairing without the need to perfectly match things.
If you try the other way, make sure the bracelets match the watch very well and compliment it or else you risk looking gaudy and bringing too much attention to the wrist.
How Not To Wear A Watch With Bracelets
This is quite simple – anything that brings too much attention to your wrist, is too much.
To put it even simpler – you should only wear a maximum of 4-5 bracelets as long as they are smaller and complement each other.
Also, keep in mind that size does matter on this front as wearing bracelets that are too large and outshine your watch are simply too much and should be avoided if possible.
Simple and minimal with splashes of color and variety is the way to go. Anything too bright, too shiny, too large, will simply look out of place and appear as though you're trying too hard.
When Is It Okay To Wear A Watch With Bracelets?
This is the largest question I see – when is it okay to wear your watch with bracelets?
There is no "official answer" as there are some people who can pull off anything when it comes to this topic, but my recommendations are below:
Formal Occasions
If you are attending a black-tie event where you are wearing a tuxedo, I would avoid wearing any bracelets, just a classy dress watch.
With that said, if you wanted to wear a bracelet to this type of event, it would best be left to the opposite wrist of which your watch is on.
So something small and minimal on your non-watch-bearing wrist would be okay if you felt the need to spice things up with your jewelry. But for the most part, a black tie formal event is best left to keeping it classy and wearing only a dress watch.
Casual Occasions
This is where this type of accessory experimentation should live. In casual up to business professional level occasions, you can get away wearing a wide variety of bracelet and watch combinations.
The more casual the event, the more casual the bracelets and watch combos. As you step up the formality of the event, you need to do the same with your accessories.
Anywhere other than a black-tie formal event is an acceptable place to try these pairings. I would argue that at events where the attire is cocktail formality would be the best place to try this as those are perfect events where you will be dressed well and can add flare to your wrist and timepiece.
Hopefully, this helps you decide when and how to wear a watch with bracelets.
If you're interested in more bracelet-wearing tips, check out this article I wrote: A Man's Guide To Wearing A Bracelet.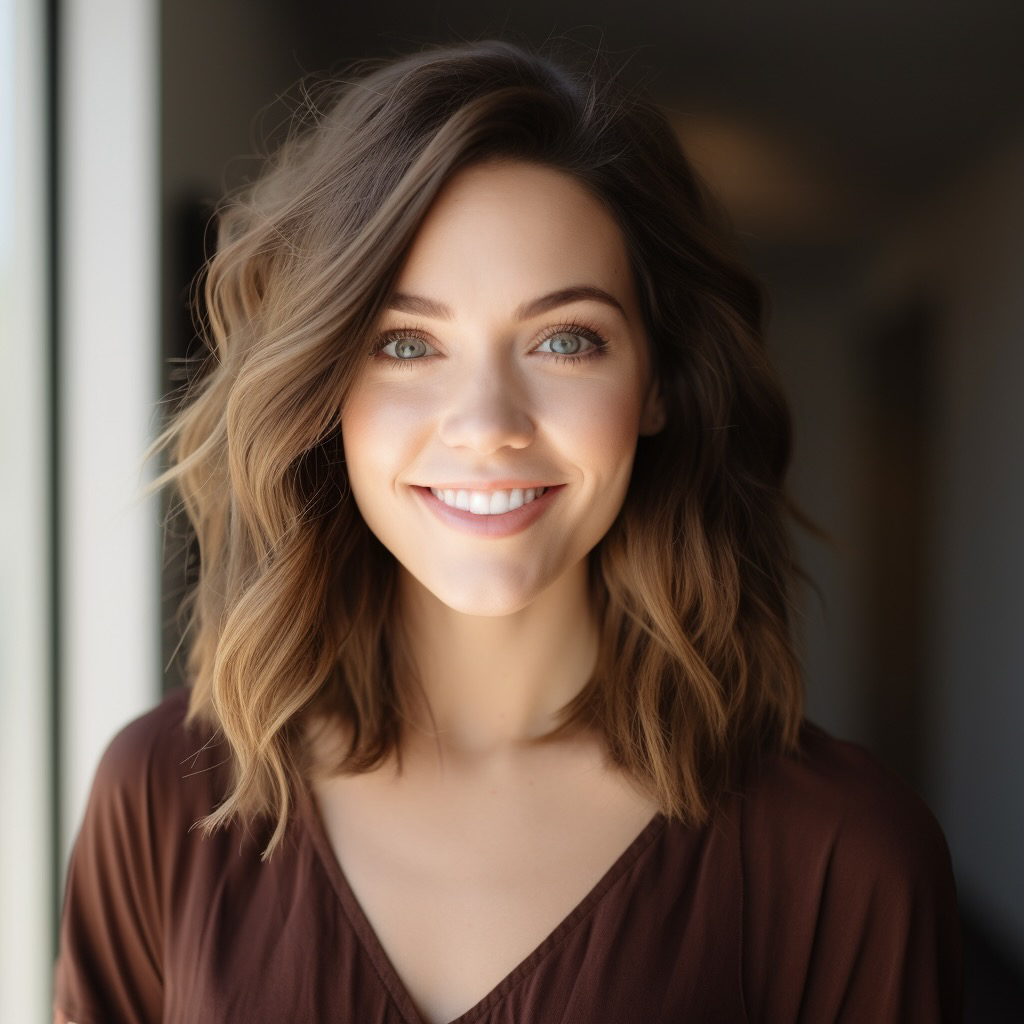 Hi! I'm a dedicated health blogger sharing valuable insights, natural remedies, and the latest scientific breakthroughs to help readers lead healthier lives. With a holistic approach to wellness, I empower individuals with accessible and actionable content, debunking myths and offering practical tips for incorporating healthy habits.