Thinning hair does awful things to your confidence – no matter how well you dress.
By the age of 35, two-thirds of American men experience some degree of hair loss.
And by 50, approximately 85% of us have significantly thinning hair.
As your hairline recedes and the hair on top of your head thins out – you'll find some haircuts don't work anymore.
So what can you do?
Search online and you'll find the advice is always "shave your head"…but what if you don't want to embrace the Bruce Willis look?
Here's the good news – there are certain men's hairstyles that work perfectly with thin or thinning hair.
These haircuts make your hair look thicker and fuller on top – and help disguise bald spots.
Today – I'm sharing them with you.
Before we get into it the haircuts – let's lay out some ground rules:
Keep your hair short to minimize the appearance of thinning hair and to give your hair some lift (which makes it look like you have thicker hair).
Grow facial hair – it directs attention from your thinning hair to your face.
Avoid styling your thinning hair with heavy, thick styling products like wax. This will make thin patches of hair look flatter, thinner and more obvious. Heavier products will also weigh your hair down and clump it together, meaning your scalp will be even more visible.
Use lighter styling products like mousse or a hair gel for men with thinning hair – they'll add volume to your hair and make it look thicker.
Never ever resort to a comb over. Seriously – this fools no one and it brings more attention to your hair than a normal haircut ever would.
Haircut For Men With Thin Hair 1: Textured Caesar Cut
Inspired by George Clooney, this hairstyle for men with thin hair is cut clipper-short on the sides and back and left finger length on top.
The hair is then styled forward.
The disheveled nature of the Caesar Cut makes it look like you have more hair on top.
Style this hair cut with a light pomade or gel and brush it forward with your fingers – this will help conceal a receding hairline and thinning top.
The Caesar Cut is named after Rome's emperor – Julius Caesar. Roman men were believers in short hair. It indicated a cultured and sophisticated civilization, unlike the barbarians that would let their hair grow long.
Haircut For Men With Thin Hair 2: Swept Back Pompadour
To achieve the Swept Back Pompadour – sweep your hair back over your head.
You need height and volume at the front and shorter sides that can be tapered – doing this makes your hair on top look prominent and thicker.
Keep your fringe long and brush or sweep it back over your head.
This haircut is ideal if you're developing a bald patch on your crown – use the long hair at the front to sweep over any thinning area at the back.
Haircut For Men With Thin Hair 3: The Crew Cut
As seen on Channing Tatum, the Crew Cut is often known as the 'short back and sides'. It's the go-to cut for most men.
Leave your hair longer on the top (1 inch) and taper in the back and sides.
The Crew Cut diminishes the appearance of thinning hair because the shaved sides make the hair on top appear fuller.
If you have a bald spot at the crown, this cut should be cut very short so it blends with thinner hair.
The Crew Cut is also an ideal option for making a receding hairline less obvious.
Another reason why this is an awesome haircut for men with thinning hair is that it reduces the level of contrast between your temples and the sides of your head, with the shorter, thinner sides creating the illusion of a more even hairline.
Interesting Fact: Originated as the 'Crew Haircut' – coined to describe the hairstyles worn by members of Harvard, Yale, Princeton, Cornell, and other university crew teams, which were short to keep the hair from being blown into the face of the rower.
Haircut For Men With Thin Hair 4. Spiky Textured Hair
The spiky texture is one of the best hairstyles for thinning hair – the height and texture reduce the appearance of thinning hair.
Spikes are a flattering look that never goes out of style.
Use with a fade, short hair at the back and longest at the front works well for thinning hair.
Haircut For Men With Thin Hair 5. Buzz Cut
A buzz cut refers to any short hairstyle, usually designed with electric clippers. The obvious choice but popular with men with thinning hair because it works so well.
Shave your hair to one length (0 guard) all over your head. It's very easy to manage because you don't need to style it – making this another awesome men's hairstyle for fine, thin, or thinning hair.
Because your hair is short and the skin on your scalp is visible, it completely masks the fact you've got thinning hair.
Also great for dealing with receding hairlines – your hairline is less obvious because of the reduced contrast between your forehead and your hair
Remember that shaving your head won't prevent any further hair loss, meaning you might not have as much hair you remembered if you ever decide to grow it back out.
Summary – Men's Hairstyles For Thin Hair
So there you have it – 5 men's hairstyles for thin hair. With all the haircuts in this article, it's important to use the right styling products. Avoid anything which is thick and gloopy – it'll weigh your hair down.
Always go for natural styling products – anything featuring chemicals or alcohol could irritate your scalp, making it itchy and red. (And this will show through your fine hair!)
Best Natural Remedies For Hair Growth
Saw Palmetto – helps to stimulate healthy hair growth
Aloe Vera Leaf Juice – conditions your hair, reduces dandruff and prevents itching on the scalp
Peppermint Oil – stimulates blood supply to your scalp, ensuring your hair gets the nutrients it needs
Argan Kernel Oil – rich in Vitamin E and a great conditioner. It's also an antioxidant which reduces scalp inflammation
Coconut Oil – moisturizes your hair and scalp and loosens dead skin cells
Rosemary Oil – stimulates your hair follicles, making them stronger
Next up, find out how coloring your hair can take you from style zero to style hero in a matter of minutes.
Long vs short hair on guys – find out pros and cons from this RMRS article.
FAQs: Hairstyles For Thin Hair
Can I grow a beard to complement my thinning hair?
Absolutely. A beard can draw attention away from thinning hair and balance your look. It can add character and define your facial features.
Is it better to keep thin hair clean-cut or messy?
This depends on your personal preference and hair texture. Both clean-cut and messy styles can look good on thin hair. Messy hairstyles can add volume, while clean-cut styles can look neat and professional.
Can using hair dye help disguise thin hair?
Yes, hair dye can create an illusion of depth and volume, making your hair appear thicker. However, frequent use of hair dyes can damage your hair, so it's advisable to use them sparingly.
How should I handle a receding hairline?
Hairstyles that leave some hair on the forehead, like fringe styles, can work well for receding hairlines. Shorter haircuts, such as the buzz cut, can also look great and minimize the appearance of a receding hairline.
Is thin hair a result of poor hair care?
Not necessarily. While poor hair care can contribute to hair loss, thin hair can also be a result of genetics, age, hormonal changes, or medical conditions.
Does thin hair mean I will go bald?
Thin hair doesn't necessarily mean you'll go bald. Hair thinning is a common part of aging. However, if you're noticing significant hair loss or bald patches, it's best to consult a healthcare professional or a trichologist.
Can a healthy diet improve the thickness of my hair?
A healthy diet, rich in proteins, vitamins, and minerals, can contribute to overall hair health and potentially slow down hair thinning. However, it may not significantly increase the thickness of your hair if thinning is caused by genetics or other irreversible factors.
Can hair transplants be an option for thin hair?
Yes, hair transplants can be an option for men with thinning hair. This surgical procedure involves moving hair from a denser part of your scalp to the thinning area. However, it can be costly and may require multiple sessions.
Can stress cause my hair to thin?
Yes, chronic stress can potentially lead to hair thinning. It's always a good idea to manage stress through techniques like meditation, exercise, and adequate sleep.
Can hair products cause thinning hair?
Some hair products that contain harsh chemicals can cause damage and potentially lead to hair thinning. Always choose hair care products that are gentle and suit your hair type.
Does frequent washing lead to thinning hair?
Washing your hair too often can strip away the natural oils and lead to dryness and potential breakage, but it doesn't directly cause thinning hair. For thin hair, it's often recommended to wash every other day with a gentle shampoo.
Can hair thinning be reversed?
Depending on the cause of your hair thinning, it might be reversible. If the cause is external factors like stress, poor diet, or damaging hair care practices, improving these can often help restore hair health. However, hair thinning caused by genetic factors or certain medical conditions might not be reversible.
Can certain medications cause hair thinning in men?
Yes, certain medications can potentially lead to hair loss or thinning. If you suspect your medication is causing hair thinning, consult your healthcare provider to discuss possible alternatives or solutions.
What's the best way to add volume to thin hair?
Using volume-boosting products and styling techniques can help. Try using a lightweight volumizing mousse or spray and blow-dry your hair upside down for added lift. Choosing the right haircut can also add the illusion of volume.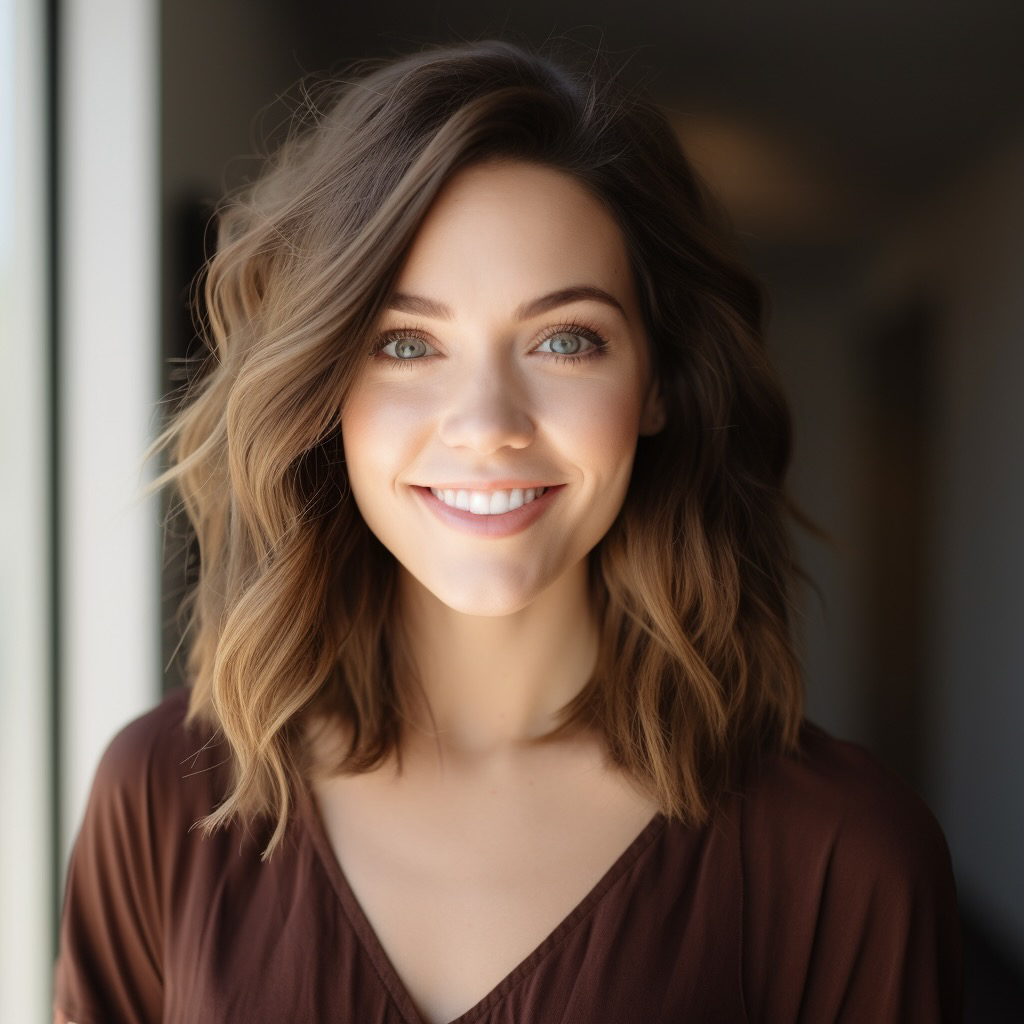 Hi! I'm a dedicated health blogger sharing valuable insights, natural remedies, and the latest scientific breakthroughs to help readers lead healthier lives. With a holistic approach to wellness, I empower individuals with accessible and actionable content, debunking myths and offering practical tips for incorporating healthy habits.