Wearing shoes with shorts isn't rocket science. But the fact is, a lot of shoes just look ridiculous when worn with shorts – so it's vital you understand which men's shoes to wear with shorts.
Get it wrong, and you'll go from stud to judged quicker than you can say "denim cut-offs."
I'm here to stop that from happening. I've broken out the best shoes to wear with shorts this summer in today's article. We'll be covering:
Men's Shoes To Wear With Shorts #1. Plain White Sneakers
Sneakers are a staple item in every man's wardrobe. However, not all sneakers suit shorts.
Typically, sneakers fall within one of three categories:
Sports Sneakers – Designed to meet the needs of a particular sport (like running or basketball)
Fashion Sneakers – Produced by big fashion brands for everyday wear. These usually feature a large logo and varying colorways to match a brand's aesthetic.
Dress Sneakers – Minimal and plain in design. These sneakers are best for men who want to maintain a classic style while also being comfortable in their footwear.
When it comes to men's shoes to wear with shorts, my advice is to stick to dress sneakers.
Shorts don't do a good job at covering up your ankles. Your sneakers are out in the open, so a bulky pair of Jordans will make your feet look HUGE. What's more, any bold colors and patterns will only worsen the situation and make your outfit look bottom-heavy.
When wearing shorts, it's best to go minimal. Opt for a pair of plain white dress sneakers to maintain a classic style that helps to make your outfit appear more balanced. Branding is fine as long as it's subtle, but avoid stand-out colors and patterns at all costs.
Men's Shoes To Wear With Shorts #2. Pastel Suede Loafers
Summer and suede go together like a shirt and tie.
You can expect hot temperatures, dry weather, and pastel colors for most summer months. There's no better time to dust off your old pastel suede loafers and pair them with Bermuda shorts.
The great thing about loafers is their versatility. Depending on the outfit you pair them with, they can be dressed up or dressed down.
Are you attending a company BBQ? Opt for a white, grandad-collar shirt, braided belt, navy Bermudas, and a pair of dark suede loafers.
Are you going for a Sunday walk with the kids? Sport a pink polo shirt, sand-colored Bermudas, and a pair of light suede loafers.
In short (see what I did there…), loafers are an excellent option for guys who don't want to wear sneakers but feel too formal in other styles of shoes. They're the perfect compromise between comfort and formality, and are a great example of men's shoes to wear with shorts.
Men's Shoes To Wear With Shorts #3. Suede Derby Shoes
The Derby shoe is another classic shoe, but many guys think they can't wear them with shorts because they look too formal. While that might be the case for SOME Derby shoes, some options pair great with shorts.
For suede success in the summer, there are some basic rules you should follow:
First up – color. Avoid wearing black Derby shoes with shorts. They're just a bit too formal and won't suit the smart-casual aesthetic of a summery shorts outfit. Opt for a lighter-colored suede Derby instead.
Secondly – only wear this shoe style with more formal shorts (Bermuda/Chino shorts). Wearing them with cargo shorts or cut-off jean shorts won't look right. It's the summer equivalent of wearing suede Derby shoes with cargo pants.
Finally – pay attention to the width of your Derby shoe's sole. For less formal occasions, you can pull off a thicker rubber sole. However, opt for a thinner wooden sole when attending more formal summer events.
When all is said and done, the suede Derby is a must-have shoe. It's versatile, reliable, and timeless.
Pro Tip: Try experimenting with two-tone wingtip Derby shoes. This can lower the formality of the shoe and give your outfit a more laid-back aesthetic.
Men's Shoes To Wear With Shorts #4. Leather Boat Shoes
The history of boat shoes is an interesting one.
In 1935, all-American outdoorsman Paul A. Sperry noticed that his dog could run across slippery ice without falling over or stumbling. Deducing this was a result of good grip and friction, he took a knife and sliced tread into the soles of his shoes. And the rest is history.
The enhanced grip of boat shoes makes them ideal for sailing. However, they've become a popular choice for men wishing to wear shoes with shorts in modern times.
But why have I specific leather boat shoes?
You can buy boat shoes in various materials, including suede and canvas. Unlike the suede loafer, the boat shoe is very informal in appearance. Realistically, you can only wear canvas and suede boat shoes to the most casual events (family days out, beach trips, etc.)
While you can't wear leather boat shoes to the office, the more formal appearance of this material means you could wear them to semi-formal summer events like company BBQs. This list of shorts-compatible shoes is all about versatility, and the leather boat shoe is undoubtedly the most versatile of the nautical footwear family.
Wear with Bermuda shorts, cargo shorts, or traditional Regatta-wear.
Men's Shoes To Wear With Shorts #5. Plain Leather Sandals
I couldn't write an article about shorts and shoes without mentioning sandals – one of the oldest styles of footwear in the world.
Think about it – what did the Roman legions wear into battle? You guessed it – badass sandals and short bottoms.
Now I'm not suggesting your invest in some ancient armor and high-top roman sandals. However, you can certainly take some inspiration from men of the past and opt for leather sandals over plastic or fabric.
Brushed leather brown sandals are a man's best friend for a timeless, classy, and expensive-looking aesthetic. You can wear them with any everyday shorts (not sportswear!) and look great on most guys.
Formality-wise, provided you choose a dark leather pair, you could pull off sandals at a company BBQ, provided the weather is hot enough. However, for the most part, I would advise wearing these only when the occasion calls for it. They are pretty informal and suit personal environments over professional ones.
Men's Shoes To Wear With Shorts #6. Bonus Tip (Essential Short Wearing Etiquette!)
I'll keep this short and sweet – DO NOT WEAR VISIBLE SOCKS WITH SHORTS. Invest in a few pairs of no-show socks to stop your feet from stinking up the place while still maintaining the correct shorts and shoe etiquette.
Summer style is on the horizon. Click here to discover more tips for looking great in the warmer months.
FAQs: Men's Shoes To Wear With Shorts
What are the best types of men's shoes to wear with shorts?
The best types of shoes to wear with shorts include loafers, boat shoes, sneakers, sandals, espadrilles, and flip-flops. The choice depends on the occasion and your personal style.
Are sneakers a good option to pair with shorts?
Yes, wearing sneakers can be a great casual option to pair with shorts. They are versatile and can match well with most casual or sporty outfits.
Can I wear dress shoes with shorts?
Generally, dress shoes are considered too formal to pair with shorts. However, there are exceptions like loafers or brogues that can work with a tailored pair of shorts and a nice shirt for a smart-casual look.
Are boat shoes a suitable choice to pair with shorts?
Yes, boat shoes are a classic choice to pair with shorts, especially for a preppy or nautical-themed outfit. They are comfortable and look great without socks.
Can I wear high-top sneakers with shorts?
While some people pull off high-top sneakers with shorts, it can be tricky as they might make your legs look shorter. Low-top sneakers are generally a safer choice.
What are the rules for wearing socks with shorts?
Generally, the 'no show' sock rule applies when wearing shorts. However, if you are wearing sneakers or athletic shorts, athletic socks can be worn for comfort and function.
Are flip-flops acceptable to wear with shorts?
Yes, flip-flops can be worn with shorts for very casual settings like the beach. However, they are not suitable for all situations, so consider the occasion and venue before wearing them.
Can I wear boots with shorts?
Boots are typically not the best match for shorts, as they can create a disjointed appearance. However, fashion is subjective, and some individuals can pull off this look successfully.
Should my shoes and shorts be the same color?
Not necessarily. While matching colors can create a cohesive look, it's not a strict rule. A contrast can also look great. The most important thing is that the colors complement each other.
Can I wear leather loafers with shorts?
Absolutely. Leather loafers can be a stylish and slightly more formal option to wear with shorts. Pair them with a nice button-down shirt for a sophisticated summer look.
Is it acceptable to wear running shoes with shorts casually?
While it's common to wear running shoes with shorts for athletic activities, for a casual day out, lifestyle sneakers might be a more stylish option.
What type of men's shoes works best with denim shorts?
Sneakers, boat shoes, and sandals generally work well with denim shorts, creating a relaxed, casual look.
Are there any shoe styles that should be avoided with shorts?
Dress shoes, apart from some exceptions like loafers, and boots are generally considered too formal or heavy to pair with shorts.
Can I wear sandals with socks and shorts?
Wearing sandals with socks look is often seen as a fashion faux pas. However, trends change, and some people can pull off the look. Still, it's generally safer to avoid socks with sandals.
Is it necessary to match my belt with my shoes when wearing shorts?
What's the best way to pair espadrilles with shorts?
Espadrilles are a stylish choice for summer and go well with shorts. Pair them with chino or linen shorts and a light shirt for a perfect summer outfit.
What type of shorts should I wear with slip-on shoes?
Slip-on shoes are quite versatile and can be worn with various types of shorts, including chino shorts, denim shorts, or even swim shorts for a beach look.
Are moccasins a good shoe choice to wear with shorts?
Moccasins can be a great choice with shorts for a comfortable, casual look. They are similar to loafers and can be worn without socks.
Can I wear slides with shorts?
Yes, slides can be a comfortable and trendy option to wear with shorts, particularly for relaxed settings like a day at the beach or a quick trip to the store.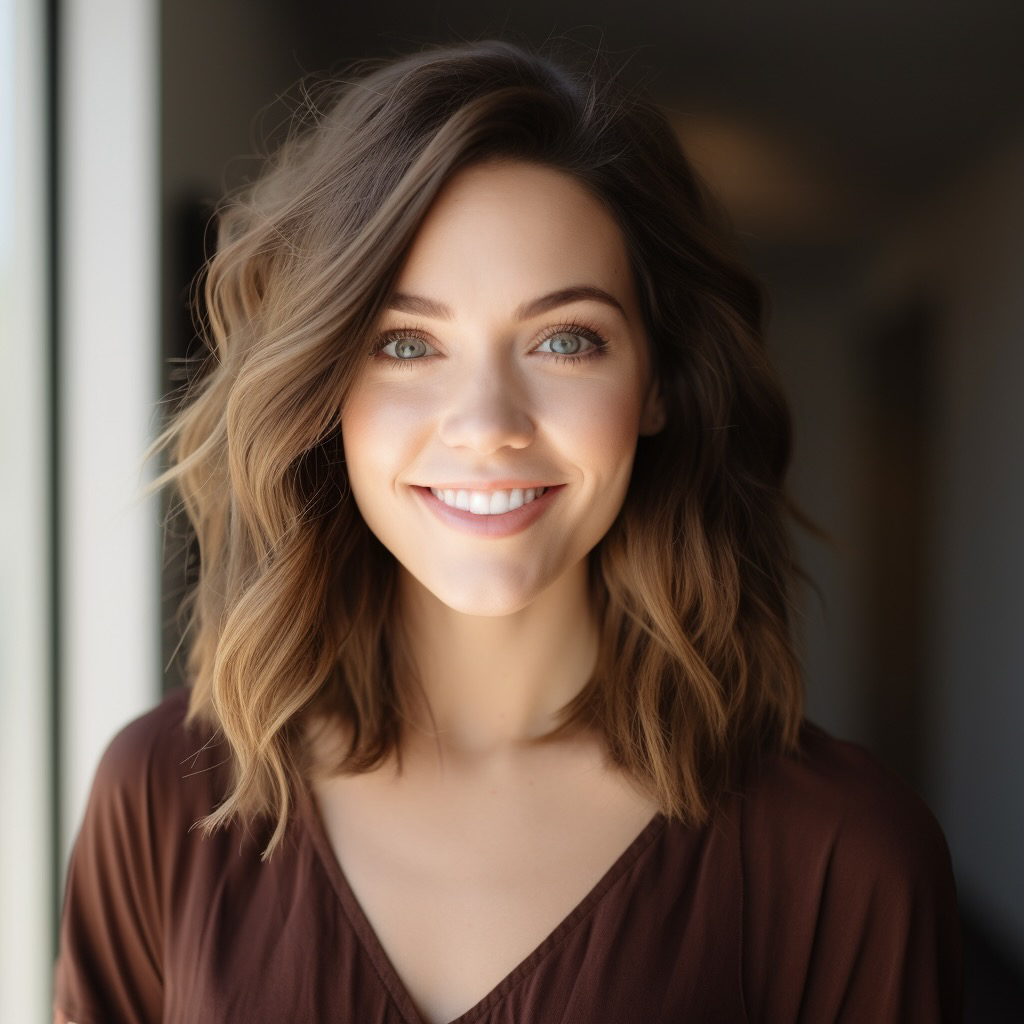 Hi! I'm a dedicated health blogger sharing valuable insights, natural remedies, and the latest scientific breakthroughs to help readers lead healthier lives. With a holistic approach to wellness, I empower individuals with accessible and actionable content, debunking myths and offering practical tips for incorporating healthy habits.