Looking good in men's formalwear isn't as easy as just throwing on an old suit jacket, and pants.
Whether it be a well-tailored garment or an off-the-rack bargain suit, there are specific rules every guy must follow when styling his sartorial wardrobe.
Get it right, and you can become the best-looking guy in the room.
Get it wrong, and people WILL notice.
In today's article, I'm breaking out my must-know suit styling tips to help you stand out for all the right reasons.
We'll be covering:
What Shirts Work Best With A Navy Suit?
Pairing a dress shirt with a navy blue suit is a sharp, classic look for men.
The first thing you want to do is create a contrast with the navy blue color. The easiest way to do this is to stick with dress shirts in light tones. You can't go wrong with a white or pale blue dress shirt.
In fact, I would advise buying four dress shirts as close to the ones featured in the infographic above:
One white shirt
One light blue shirt
One blue and white striped shirt
One medium-blue shirt
In addition to creating a contrast, also aim to make it subtle by avoiding any extreme patterns and stripes. Adding prints on your shirt will take away from the subtle sophistication the suit provides.
While avoiding them altogether is a bit extreme, I would advise that you exercise caution when picking patterned shirts for your navy blue blazer. Very light and faint striped shirts can work well – but these should be very thinly striped in a soft blue.
What Tie Styles Can You Wear With A Navy Suit?
#1 Solid Neckties
This is the first tie a man should purchase if he's starting from scratch. Dark blue is the safest and most versatile, but any deep, rich color is good. Dark greens, burgundies, and for some complexions, purples all work great.
Steer clear of bright colors and shiny surfaces, however. You want something smooth, matte, and refined if you're wearing a big swath of it across your chest. Stick to that nice deep blue for the first solid tie and work from there.
The best colors to match with a navy blue suit are dark reds or shades of blue (depending on whether you're wearing a white or blue shirt).
Take a look at the above color wheel. For most men, sticking to colors that are roughly opposite navy blue on the color wheel is the easiest way of balancing the color of your navy blue suit and tie. That means any shade between the bright red at the top of the color wheel and the bright yellow.
However, if you're wearing a light blue shirt, pairing up a dark blue tie can also look great while wearing a navy blue suit.
#2 Polka Dot Ties
When you think of dress clothing, "polka dots" is probably not the first thing that springs to mind. But that's the beauty of a dotted tie: it's not a pattern that shows up in other menswear, meaning it's not going to be awkwardly close to any of the designs in your shirt or suit.
(If you're wearing polka-dotted shirts and suits, you've got bigger problems than a necktie can fix.)
Get something with a nice, muted background color and very fine, wide-spaced dots, and you've got something that'll stand up to a suit and collared shirt just fine. Maybe you wouldn't wear it to a top-formality board meeting, but for daily office work, it's excellent – and it's not clashing with anything else you're wearing.
#3 Paisley Neckties
Paisley is a repeating, curved design of Middle Eastern origin. The paisley figures are usually ornately bordered and filled with abstract designs and are placed against a solid background, sometimes with smaller floral figures in between the paisley figures.
This is a somewhat casual look, but it's useful for the same reason as a polka dot pattern: you're not echoing a design that exists anywhere else in the outfit, except perhaps the pocket square. (Again, if you're wearing paisley shirts with neckties, you've got a lot of catching up to do!)
#4 Knit Ties
In and out of fashion at various points, knit ties come back so often that it's worth having a few on hand.
These are larger, bulkier ties than the more common woven versions. They have a visibly bumpy texture and, in some cases, visible gaps in the fabric. The thickness makes for a nice, hefty knot — great for bigger guys and broader faces, but tough to pull off if you're on the skinny side.
Wear them when you want a little vintage feel or when your outfit needs some texture to break up a flat look.
#5 Striped Ties (University & Regimental)
British readers might find the idea of school ties more common than American readers. Still, they exist on both sides of the pond: colored ties with diagonal stripes, typically (although not always) in the same colors as the school's banners, sports uniforms, etc.
An interesting quirk of these: university ties slant downward from left to right. That sets them apart from regimental ties.
To the uneducated eye, regimental ties look just like old-fashioned school neckties. However, the diagonal stripes slant from right to left, rather than left to right, and British military men will recognize the color schemes of various regimental units.
Ties designed to look like regimental ties are fine for general-purpose business wear. You should avoid actual ties from official military regiments unless you belonged to that regiment at some point in your life. Only a few people will notice or care, but those people will care very much.
This is primarily a British tradition, although neckties do exist in the colors of the American military service branches (scarlet and gold for the Marine Corps, etc.). They can vary in quality from dignified to tacky, depending on how bright the colors are and how shiny the fabric is.
What Shoes Work Best With A Navy Suit?
When wearing a navy suit, paying close attention to the shoes you plan to wear with your outfit is essential.
In my opinion, shades of brown work best with navy – typically, black can have a stark contrast against navy and look a bit weird if not pulled off correctly.
As such, I recommend sticking to shades of brown for most guys to ensure that whatever shoes you wear will look good and well-balanced against the rest of your outfit.
While there are plenty of formal shoe styles out there, if I had to choose a few shoe styles that were best to pair with a navy suit, I would recommend:
#1 Brogue Derby Shoes 
Think of the derby shoe as a "casual dress shoe." The versatility of a pair of brogued Derby shoes makes them ideal for the versatility of a navy suit. You could wear them to the office, at a wedding or more casually at the weekend.
#2 Monk Strap Shoes 
Both the single and double varieties apply. Monk strap shoes are identifiable by their buckle and leather enclosure compared to laces. Given the lack of lacing, monk strap shoes perform better in a casual environment. Brown shades are by far the color of choice to grant you multiple pairings with trousers.
#3 Chelsea Boots 
Chelsea boots are another semi-casual shoe that looks great with the navy blue suit. Depending on your event, suede is a great casual option, while leather will step up the blazer slightly.
#4 Brown Oxfords
The most formal style on this list. Oxford shoes are best reserved for more formal occasions when a brogue Derby shoe would look out of place. Sure, you can wear them to the office, but I'd only advise doing so if you're in a position of power and authority.
Which Watch Styles Are Best For Suits?
#1 Aviator Watch
This men's watch started in 1906 on the wrist of adventurous pilot Alberto Santos-Dumont as he achieved the first-ever powered flight in Europe.
Santos-Dumont happened to be friends with Louis Cartier (recognize the name?) and asked him to develop a watch that could act as a stopwatch in addition to telling time.
The result was a piece that featured Roman numerals and a curved dial within a rectangular case.
As aviation evolved, so did the watches. Later designs included extra-large cases and dials for easy reading at a glance, plus large white Arabic numerals on black enamel dials for contrast. Watchmakers also fitted them with chunky, onion-shaped crowns that were easy to grip when wearing thick gloves.
Long straps made these watches easy to fit over a flight jacket, allowing the pilot to stay fully protected.
In short, these watches were made as resilient as the pilots themselves.
When wearing an Aviator's watch with a navy suit – be mindful of the strap and size of the dial. A brown leather strapped Aviator watch is ideal when wearing a navy suit to a wedding – it says, 'I know how to dress for the occasion, but recognize that a dress watch might be too formal for some 21st Century wedding dress codes.'
Make sure the brown leather strap matches your belt's and shoes' brown leather!
What makes an Aviator Watch?
Men's aviator watches feature high-contrast dials and numerals for telling the time at a glance.
A more oversized crown is also typical as it allows the pilot to adjust the time without needing to remove his gloves.
A tell-tale sign of an Aviator Watch is whether or not it has extra features for added practicality. It might come with a chronograph (initially used for timing a plane's turns). Also, look out for time zone functions and "Whiz Wheels": a tool capable of calculating time, fuel, and distance.
#2 Dive Watch
The name says it all – this watch is used for underwater diving and to monitor dive times.
The first recorded use of a dive watch was in 1926 when Rolex registered a patent for the water-resistant 'Oyster' watch case.
Men's watch styles at this time leaned towards thin, elegant, and fragile models. The Oyster proved it was different. Rolex arranged for daring swimmer Mercedes Gleitze to embark on a daunting 10-hour swim across the British Channel with the Rolex Oyster hung around her neck. Not only did Mercedes successfully cross the channel, but the watch remained intact and dry inside – it kept perfect time throughout!
Today, the diver's watch is constructed to withstand high water pressure. Domed sapphire or mineral glass is used for this as they are also durable and scratch-resistant.
These watches feature a rotating bezel so divers can time dives and monitor their air supply. The bezel is often unidirectional, only able to be rotated anticlockwise to prevent the bezel from being fatally adjusted to tell a diver they have more air remaining than they really do.
Dive watches are typically water-resistant to 660-980 feet. Higher-quality dive watches can go even deeper. They come fitted with a helium release valve to mitigate pressure build-up.
Swap out the typical rubber strap for a metal strap when wearing a dive watch with a navy suit. This will elevate the formality of the watch and help it meet the dress expectations of business environments.
What are the essential parts of a Dive Watch?
Dive watches are made with stainless steel – the best material for braving the pressures of the deep and the corrosiveness of salt water.
Due to the sheer hardware that goes into them, the watches are usually larger than others.
They use thicker crystals to enhance pressure resistance. The crystals can come in acrylic, hardened glass, or synthetic sapphire.
Easy legibility is a must, so these men's watches are designed with as little clutter on the dials as possible. The minute hand is deliberately made larger.
In addition to that, the markers for 3,6,9, and 12 are designed as conspicuously as possible to prevent disorientation-induced readout errors. The same goes for the zero-marker on the bezel.
The case size makes it easy for divers to rotate the bezel, even when wearing a wetsuit.
#3 Dress Watch
The Dress Watch is the most straightforward and elegant watch a man can buy. Designed to tell the time and nothing else, a dress watch is never ostentatious.
A vital feature of the dress watch is its thin casing, which allows a man to slip it under the cuff of a dress shirt easily.
In the heyday of mechanical watches, bulky models were standard because they were easier and cheaper to make. There was more room inside the case to work with. Thin watches were, and still are, proof of superior craftsmanship.
Dress watches are commonly worn with tuxedos. They represent the height of formality in watchmaking and should be worn when black tie is on the cards. However, if you swap out the traditional black leather strap for a brown one, they can be a great formal option when wearing a navy suit.
What constitutes a Dress Watch?
Out of all men's watch styles, a dress watch's dial is always the simplest. It has no complications apart from perhaps a date window.
The face is never wider than 42mm and comes in black, white, or silver. Is 42mm too small for a man? Not when it comes to dress watches.
Even the hour markers are simple – they're commonly Roman numerals or simple batons.
Dress watches are made in precious metals like gold to reflect the occasion. It makes sense because wearers purchase them for momentous occasions.
The straps are always leather – usually darker in color to drive home the formal factor.
The only decoration on this men's watch is a single cabochon – a polished gemstone – over the crown.
Should A Man Always Wear Cufflinks With A Navy Suit?
#1 What Are Cufflinks?
Cufflinks are tools for fastening shirt cuffs closed.
They're an alternative to the buttons that are commonly sewn onto shirt cuffs. The defining feature is that cufflinks are separate objects: sew it onto the shirt, and it's a button, but if it's fully removable, it's a cufflink.
Cufflinks come in many shapes, sizes, styles, and materials just like buttons. They usually offer a little more contrast than a button and are considered a more ornamental option, but they're not inherently more or less formal.
#2 The Basic Cufflink: How It Works
A cufflink fastens a shirt by sliding through holes on either side of the cuff opening, then swinging into a locked or fixed position to hold the sides together.
The most common cufflink consists of a large head or "insert member" with a decorative front face, a post that extends from the back of the head, and a hinged toggle that swings out from the bar to fasten the link.
These are fastened by setting the toggle in its closed position so that there is a straight post descending from the underside of the head.
The post slides through the holes on both sides of the cuffs, and then the toggle is swung outward to prevent the post from sliding back out.
That holds the cufflink in place, with the front face of the insert member placed decoratively atop the buttonholes.
#3 Different Types of Cufflinks
There are dozens of variations on the basic theme of the hinged cufflink and several other mechanical alternatives. Here are some of the most common types of cufflinks:
Whale Back Cufflinks have a flat head, a straight post, and a "whale tail" that flips completely flat against the post. They are straightforward, and their large post and closing mechanism make them easy to use. This is probably the most common type of cufflink on the market.
Bullet Back Cufflinks are similar to whale tail cufflinks, but the post is a hollow frame, and the closing mechanism is a narrow cylinder of metal that nests inside the frame. To lock the links in place, the cylinder is flipped outward, leaving the frame in place as the post.
Stud or Button Style Cufflinks have no hinge mechanism. Instead, they have a large head, a straight post, and a smaller interior head or backing. The smaller head is tilted, worked through the buttonhole, and straightened out to lock it. Once in place, they are quite secure, and the lack of moving parts makes them very durable.
Chain Link Cufflinks have two heads (usually identical) connected by a short length of fine chain. This creates a slightly looser fastening than other styles, with visible decoration on both sides of the closed buttonholes.
Ball Return Cufflinks have a curved post with a small, heavy ball opposite the decorative head. They provide a slightly looser fastening than hinged cufflinks but a slightly tighter one than a chain. They can be expensive when made in precious metals, as the size and weight of the ball add considerably to the material cost of the item.
Locking Dual-Action Cufflinks use a hinge mechanism similar to the closure of a metal watchband. The entire post is the hinge: the cufflink swings open, the smaller end is slipped through the opening, and then the cufflink is swung shut once more, clipping the sides of the cuff together underneath the head. This is a contemporary style and, after a short learning curve, is one of the easiest to use and most secure styles available.
Knot Cufflinks are similar to chain links, with two heads connected by a short, flexible length, but they are made of soft cord (usually silk) rather than metal, and the heads are decorative knots. The irregular surface of the knotwork makes this a more casual style, particularly when multiple colors are involved.
Fabric Cufflinks can be almost any fastener style but have a fabric "button" on top as the ornamental face. They are a deliberately casual style.
#4 How to Wear Cufflinks
Cufflinks can be worn with either single cuffs, which look just like a regular buttoning dress shirt's cuffs but with holes on both sides of the opening, or with doubled-back "French" cuffs. French cuffs will have two holes on either side of the opening, which should line up one atop the other when you fold the cuff back.
To fasten the cuff, the holes on both sides of the cuff opening are lined up, the cufflink is inserted through so that the post runs all the way through all the holes, and the link is then set into its closed position.
The sides of the cuff are most commonly matched up "kissing," with the interior faces touching one another. This turns the hemmed edges of the cuff opening outward from the wrist, one atop the other.
It is not "wrong," however, to fasten the cuff sides overlapping rather than kissing. In that arrangement, the underside of one edge of the cuff lays atop the outer face of the other edge, so that only one hemmed edge points outward.
The overlapping or "barrel" style looks slimmer and more business-like than the more ornamental "kissing" look. Neither is wrong, but the kissing approach has traditionally been considered better suited to the ornamental nature of cufflinks.
Suit Construction Essential Facts
#1 What's the Difference Between Single vs. Double Breasted Suit Jackets?
A single-breasted jacket has two halves that button together at the front. This type is the more classic style and is widely available and used.
The number of buttons on a single breast jacket varies between one to four. Standard single-breast jacket styles have two or three buttons with a notch lapel.
A double-breasted jacket is more formal than a single-breasted jacket. These jackets feature four, six, or eight buttons on the front, with six as a standard. Peak lapels are a defining feature of these jackets and help to accentuate the shoulders.
A double-breasted jacket has extra fabric that folds over from left to right. The shortage of cloth during the World Wars and the popularity of single-breasted jackets with returning war veterans made double-breasted suits a rarity.
If you see one in a store – take that as a good sign.
#2 How Many Buttons Should Your Suit Jacket Have?
The choice is between one, two, or three buttons on the front. The preferred option is two buttons on a suit jacket for most men.
The one-button single-breasted suit jacket: Generally used on a tuxedo. These jackets are suited to lean men and worn for black tie events. They are not versatile.
The two-button single-breasted suit jacket: Is one of the most classic looks in men's fashion. This style of suit looks good on all body types. The cut of the suit makes just about every man's frame look longer. Two-button suits are great for both social and business events.
The three-button single-breasted suit jacket: Because of the buttons' arrangement, three-buttons flatter taller men. Men who like to wear waistcoats will also likely prefer the look of a three-button suit. These are suitable for formal occasions.
Rules of buttoning a single-breasted jacket:
One button: Always closed except when sitting.
Two buttons: Use the top one and leave the second button undone.
Three buttons: Button the center and top ones and leave the third button undone.
Never button the bottom button.
#3 Sack vs. Structured vs. Fitted Silhouettes
The term silhouette here refers to the shape or cut of a suit jacket.
The shape of a garment sets the tone of your appearance. There are three basic silhouettes on a suit jacket:
Sack or Brooks Brothers Suit Jacket: As the name suggests, it is a shapeless jacket with narrow shoulders. The jacket hangs on the body – presenting a classic shape for anyone wanting to blend into the crowd as it hides the wearer's figure.
Structured Silhouette Suit Jacket: This is the most formal silhouette, influenced by the military uniform. The shoulders have inserted pads, and the waist is trim, giving the wearer an almost hourglass appearance.
Fitted Silhouette Suit Jacket: This silhouette suits men who are in shape. It presents a tailored fit. With minimal padding, the high armholes enhance the wearer's posture.
#4 Soft vs. Roped vs. Structured Suit Jacket Shoulders
If the shoulders don't fit – You cannot alter the jacket to fit you.
It is the first detail you need to pay attention to when shopping for a suit jacket.
The construction of the shoulder should complement the build of the body. Sloping shoulders may need padding to lift the area.
A man with narrow shoulders and extra weight around the midsection requires a slightly extended horizontal shoulder area. A body with a strong V shape can skip strong shoulders to favor more balance to the overall appearance.
A good shoulder construction does not sag over the shoulder line and is big enough to allow unrestricted movements of the arms.
The Italians prefer a soft, unstructured shoulder, while the English fancy a bit of looping in the shoulders, creating a gentle bump on the shoulder line.
#5 Notch vs. Peak vs. Shawl Suit Lapels
Lapels should always be a reflection of the jacket's proportions. A wide lapel on a suit jacket suits a well-proportioned man. The same lapel on a smaller man will dwarf his frame.
The lapel should extend to just about the mid-point between the collar and the shoulders.
There are three common types of lapels:
Notch Lapel: The top of the lapel and the bottom of the collar meets in a notch. This style is the most common type of lapel and suits a single-breasted jacket.
Peak Lapel: These have strong edges pointed towards the shoulders. A peak lapel is more formal and always found on double-breasted jackets.
Shawl Lapel: The collar has a continuous curve without a break like a peak or a notch lapel. These are seen only on tuxedos and worn at exclusive events like a black-tie night.
Suit Construction Advanced Facts
#1 Suit Jacket Pocket Types
A standard feature of a suit jacket is a pocket on the left side of the chest, called the breast pocket. You'll notice in some of my videos – my suit jacket has a pocket on the right. Any guesses why?
The flaps on the pockets should be consistent with the size of the lapels.
The jetted pocket is more dressy, which explains why it fits the tuxedo.
The flap pocket will add a touch of thickness to the hip, while the slit pocket gives a slimmer look.
Angled pockets are sportier and should always have a flap.
Conductors or valets initially used a ticket pocket to hold train tickets.
A patch pocket is suitable for sports jackets but not for a formal suit.
#2 Suit Jacket Sleeve Buttons
Whether they are functional or not, a suit jacket will have buttons on the sleeve.
Four buttons are standard for a suit sleeve, while a sports jacket usually has only two. For a two-button suit – I prefer either two or four buttons on the sleeve. For a three-button – I would go with three buttons on the sleeve.
Manufacturers should set the buttons on a sleeve closely together, almost kissing each other. Sleeve buttons that come undone used to be a sign of superior suit quality.
#3 Unlined Vs. Half-lined Vs. Fully-lined Suit Jacket Linings
A natural fiber lining on the inside of a suit jacket is a sign of quality.
Bemberg is a natural form of rayon made from cotton linter. It's the king of linings as it's durable, relatively inexpensive, breathable, and easy to find.
Silk is a luxury fabric and, therefore, expensive. Although sought after for suits, especially custom, I don't recommend it. It can be challenging to clean and impossible to fix if torn (you need to replace it). It is breathable, though, so an option for hot weather.
Polyester or oil-based rayon linings are common in low-cost and mass-manufactured jackets – avoid them as they are the least breathable.
The inner jacket lining is usually color-coordinated with the suit fabric. If you decide to go with a contrasting color, it makes the suit more casual (although you can keep it buttoned, and no one will know). A lining provides a suit jacket with durability and helps to maintain its line.
An unlined suit jacket is bound to cost more than a suit that is completely lined. Why? Labor and skill – unlined jackets are rare, and the artist building the coat will need to ensure his inner stitching is beautiful as the suit jacket's owner will be able to see it.
Advantages vs. disadvantages of each lining style
Unlined: Preferred in hot climates, unlined jackets are light and breathable. Keep in mind that summer jackets in light fabrics are bound to cost more than a lined jacket.
Fully Lined: Lining adds weight to a jacket. It also adds protection to the inside of the suit jacket. Business suits need lining. However, the extra layer of cloth holds the heat in these jackets – not the best choice for summer and hot weather.
Half Lined: The middle-ground for suit jacket lining is a partial lining that protects the canvas of the suit without adding much weight. Partially lined jackets have a softer shape than fully lined jackets. As with unlined jackets, partially lined jackets also cost more than suits with regular full lining.
#4 Ventless vs. Single vs. Double Suit Jacket Vents
Suit jackets may or may not have a vent or slit in the lower back portion. The three options for vents in a suit jacket are:
No Vent (ventless): Preferred by Italians, this style is more fitted. The downside is when you put your hands in your pockets or sit down – the jacket creases and bunches up in the back.
Single Vent: I am not a fan of the single vent suit jacket for men. It exposes their backside when they place their hands in the trouser pockets. As the least expensive option, it gives the wearer a boxy appearance.
Double or Two-Sided Vent: This allows for more fluid movement of hands. It gives the wearer added shape. The flap comes up when you sit or put your hands in your pockets – preventing the jacket from creasing and keeps the backside covered.
#5 Lapel Buttonhole
The one working buttonhole worth having is on the lapel.
The buttonhole on the lapel initially closed the suit jacket and buttoned it up. Now – it has found a more aesthetic purpose in sporting a boutonniere.
The boutonniere goes on the left lapel of the suit jacket, in the lapel's buttonhole, with an opening of about 1-1.5 inches.
Only higher-end suits have a functional lapel buttonhole, with a hand-sewn lining to support the flower and a latch on the reverse side of the lapel to secure the stem of the flower.
Avoid pinning the stem to your lapel unless prepared by a florist.
A special occasion is not required to sport a flower on your suit. The only caveat is that wearing one will attract attention. Apart from funerals and solemn events – wearing a flower is going to be a conversation starter.
How you wear your suit jacket is a matter of your style, taste, and your budget. You can carry off a reasonably well-constructed suit if you pay attention to the details. Get them right, and you will be setting a high sartorial standard.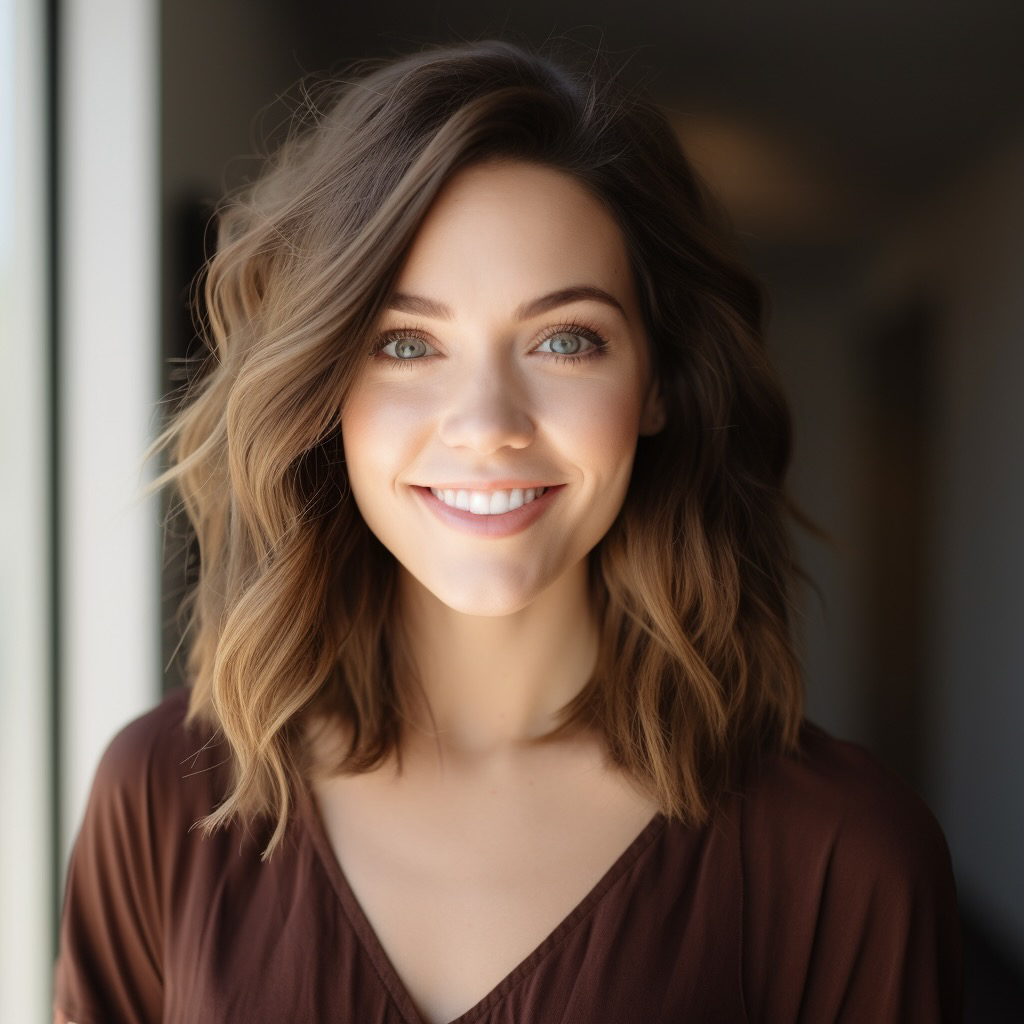 Hi! I'm a dedicated health blogger sharing valuable insights, natural remedies, and the latest scientific breakthroughs to help readers lead healthier lives. With a holistic approach to wellness, I empower individuals with accessible and actionable content, debunking myths and offering practical tips for incorporating healthy habits.