Timothee Chalamet outfits are reserved for younger, fashion-forward guys… right?
Not necessarily. Sure, he's a young style icon with a look that many men wouldn't be able to pull off during their day-to-day lives. But that doesn't mean you can't take inspiration from what he wears!
In today's article, I'm breaking out the key elements of Timothee Chalamet outfits that you can use to liven up your current wardrobe without looking like you're going through a mid-life crisis.
Let's get to it.
Who Is Timothee Chalamet?
Timothee Chalamet, born December 27, 1995, in New York City's lively Hell's Kitchen, has quickly become one of Hollywood's hottest stars.
Growing up in an artsy family (his mom danced on Broadway and his uncle worked in film) it's no surprise Timothee found his calling in acting. He sharpened his skills at New York's famous LaGuardia High School, a place known for nurturing young talent.
While he's been acting from a young age, his more recent roles in 'Dune' and 'Don't Look Up' have cemented Chalamet as a man to watch out for – both professionally and with regards to his style.
With a mix of American and French roots, Timothee brings something unique to both the acting and men's style scene: a mixture of classic French sophistication and modern American confidence.
Timothee Chalamet Outfits – The Key Pieces
Known for his remarkable performances in "Call Me By Your Name" and "Dune", Chalamet has also caught the attention of the fashion world. His style stands out from the crowd (much like his acting!) and his outfits offer a unique blend of elegance and edge that makes a statement without trying too hard.
So what's his secret? Let's dissect some key aspects of Timothee Chalamet's style.
Timothee Chalamet Outfits #1 – Statement Suits
Chalamet has breathed new life into the traditional suit. He often opts for suits that incorporate different patterns, bold colors, or unique textures.
Chalamet doesn't wear your average, run-of-the-mill suit. He wears pieces that say something about the wearer. Think brighter colors, bolder patterns, and more unique cuts.
However, it's not just about his choice of suit. It's also about the way he wears them. Chalamet isn't afraid to forego a tie or a traditional dress shirt, often pairing his suits with turtlenecks or even graphic tees for a youthful, contemporary look.
Timothee Chalamet Outfits #2 – Careful Layering
One of the hallmarks of Timothee Chalamet's outfits is his mastery of layering. He skillfully combines different pieces, often playing with contrasting patterns or textures to create a dynamic look. The result is an outfit that feels both cohesive and interesting. He isn't afraid to mix casual and formal wear, making his style versatile and adaptable.
Layering Using Turtlenecks – Timothee Chalamet often wears turtlenecks under other clothes like suits or coats. This gives a special touch to his outfits and adds warmth in cool weather.
Layering Casual Clothes – Chalamet layers casual clothes like a pro. He can be seen wearing t-shirts under an open shirt or sweaters over collared pieces. He also wears jackets over hoodies, creating a modern 'street' style. 0
Mixing Formal and Casual – Chalamet likes to mix formal and casual clothes. He might wear a blazer with a simple T-shirt or a sweater over a shirt and tie.
Playing with Color and Texture – Chalamet isn't afraid to mix bold colors with simple ones or to mix different textures, like velvet and silk, or denim and knit. This makes his outfits look fun and daring while still timeless and stylish.
Timothee Chalamet Outfits #3 – Intentional Accessories
Accessories are a crucial part of any outfit, and Timothee Chalamet uses them to his advantage. He selects pieces that enhance his look and reflect his personal style, such as statement necklaces or unique shoes.
These pieces add a touch of personality to his outfits and demonstrate the attention to detail that sets his style apart.
Statement Jewelry: Chalamet wears bold necklaces and chunky rings that stand out and add an edge to his outfits.
Unique Footwear: His choice of shoes, whether classic boots, white sneakers, or designer shoes, adds an unexpected twist to his outfits.
Hats and Beanies: He often wears baseball caps or beanies to add a casual touch and pull his look together.
Bags and Backpacks: Chalamet uses trendy crossbody bags and classic leather backpacks not only for their practicality but also as a fashion statement.
Eyewear: He enhances his outfits with sunglasses, choosing from classic aviators to bold, modern designs, depending on his look for the day.
Timothee Chalamet Style Tips for Your Wardrobe
So, how can you incorporate elements of Timothee Chalamet's style into your own wardrobe?
Some of youy may be able to wear exact copies of his outfits and pull them off without any trouble.
However, it's likely most of you gents are looking to take some of his style ideas and incorporate them into your wardrobe choices. Don't worry, I've got you covered.
Experiment with Color and Pattern
Don't be afraid to step out of your comfort zone. Opt for a suit in a bold color or intricate pattern that you normally wouldn't choose. Remember, confidence is key when it comes to pulling off these daring looks.
It's not about imitating his youthful style, but about borrowing elements that resonate with your personal taste. After all, he dresses for the red carpet whereas you dress for real-life situations.
Start by incorporating a suit with a subtle pattern or a slightly brighter color than you usually wear. It doesn't have to be neon green or covered in sequins – think a navy suit with a fine pinstripe or a rich burgundy instead of the usual black or grey. This can add a touch of Chalamet to your ensemble without being overwhelming.
Consider his pairing strategy as well, often balancing his standout suits with simple, solid-colored shirts and ties. The key is to step out of your comfort zone while staying true to your personal style, creating an elegant balance between bold and classic.
Embrace Layering
Layering isn't just practical; it's also a great way to create visually interesting outfits. Don't shy away from combining different textures, patterns, or styles. This can be as simple as throwing a tailored blazer over a casual graphic tee.
Don't Forget The Accessories
Accessories can make or break an outfit. Choose pieces that reflect your personal style and complement your outfit. These finishing touches can take your look to the next level.
The allure of Timothee Chalamet outfits lies in his ability to blend traditional elements with modern twists. His style demonstrates that fashion isn't just about following trends; it's about expressing individuality and authenticity. By taking inspiration from Chalamet, men can learn to embrace a more eclectic, adventurous approach to dressing that's both elegant and personal.
The key takeaway from Timothee Chalamet's style? Don't be afraid to experiment and take risks – if you do it right, sometimes being daring pays off! So, gents, it's time to take some risks and embrace your inner Chalamet.
BONUS: Timothee Chalamet Grooming Tips
This man knows the power of a great hairstyle.
Chalamet leverages those naturally curly locks to craft a relaxed yet impactful appearance, showcasing that "I woke up like this" vibe. And the best part? This hairstyle's adaptability.
He's just as comfortable letting those curls roam free for an easygoing daytime look as he is styling them back for a crisp, evening event. Now, if you're blessed with a curly mane, taking inspiration from Timothee can be a game-changer. Understand the strength of your curls, and remember that the right product can shift your look from casual beach waves to red carpet-ready.
Moving down to facial grooming – Chalamet nails it by keeping things simple and effective.
More often than not, he opts for a clean-shaven or light stubble look. Why? Because it emphasizes his sharp features and lends an air of youthful elegance.
For the mature gentlemen out there, don't be fooled. A light stubble can be an ace up your sleeve, offering a dash of rugged charm without overwhelming your features. Take a page out of Chalamet's grooming book: understand your facial structure, and tailor your grooming habits to enhance, not overshadow, your natural assets.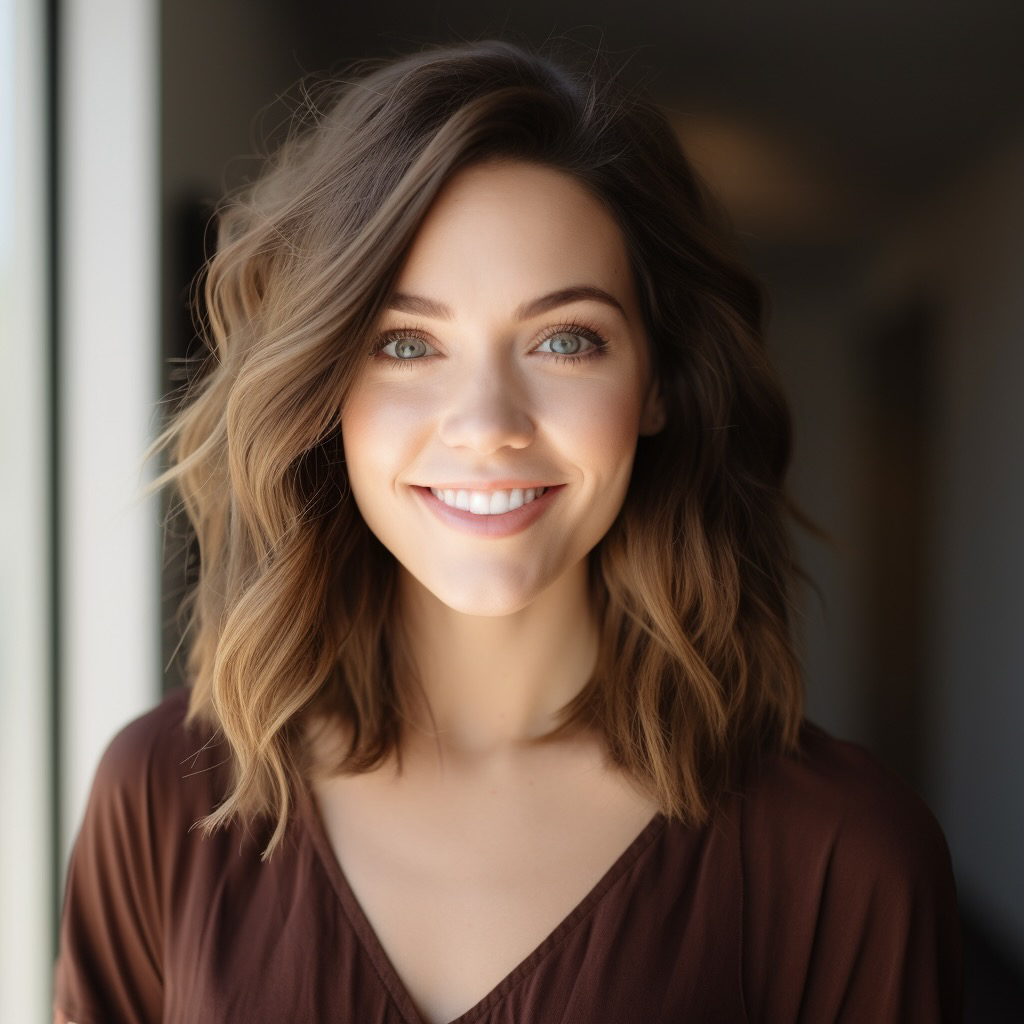 Hi! I'm a dedicated health blogger sharing valuable insights, natural remedies, and the latest scientific breakthroughs to help readers lead healthier lives. With a holistic approach to wellness, I empower individuals with accessible and actionable content, debunking myths and offering practical tips for incorporating healthy habits.