Summer is here, and that means it's time to hit the beach or poolside. If you want to make a stylish splash, it's essential to choose the right swim trunks for men.
In this article, we'll explore the best swim trunks for men and provide tips on how to look great wearing trunk shorts. So, grab your sunscreen, and let's dive in!
How Should Swim Trunks For Men Fit?
When it comes to finding the perfect fit for your swim trunks, it's important to consider your body shape and personal preferences. A well-fitted pair of swim trunks can make all the difference in your overall appearance and comfort level.
First, pay attention to the length of the swim trunks. Opting for a mid-thigh length is a popular choice for a modern and stylish look. This length typically hits a few inches above the knee, striking a balance between a classic and contemporary aesthetic. It's important to avoid trunks that are too short, as they can appear disproportionate and may make you feel self-conscious. Similarly, trunks that are too long can look baggy and may restrict your movement.
Next, consider the overall fit of the swim trunks. Look for a pair that flatters your body shape without being too tight or overly baggy. The goal is to find swim trunks for men that provide a comfortable and secure fit without sacrificing style.
Avoid trunks that are excessively tight, as they can restrict your movement and may create an unflattering silhouette. On the other hand, overly baggy trunks can appear sloppy and may not showcase your physique in the best way.
To ensure the right fit, consider the waistband of the swim trunks. Look for an adjustable waistband or a drawstring that allows you to customize the fit according to your preference.
What Materials Should Swim Trunks Be Made From?
Investing in swim trunks made from high-quality, quick-drying materials like nylon or polyester blends is essential for both style and durability. These fabrics allow you to transition seamlessly from the water to other activities without feeling soggy or uncomfortable.
Nylon is known for its exceptional quick-drying properties, lightweight feel, and durability. It efficiently wicks away moisture, keeping you comfortable even on hot summer days.
Polyester blends offer excellent durability and resistance to stretching, ensuring your swim trunks retain their shape. When blended with fabrics like spandex, they provide flexibility and freedom of movement.
These fabrics are also low-maintenance, easy to rinse off, and quick to dry, making them perfect for travel.
Additionally, swim trunks made from high-quality materials offer a stylish appearance, with vibrant colors and patterns that remain vibrant over time. When shopping for swim trunks, look for those crafted from nylon or polyester blends to ensure comfort, style, and long-lasting wear
How To Style Swim Trunks For Men
Swim trunks come in various styles, so choose one that suits your personal taste and body type. Some popular styles include board shorts, retro-inspired trunks, and tailored swim shorts. Board shorts are versatile and great for a casual beach vibe, while tailored swim shorts offer a more refined and sophisticated look.
Opt for Versatility
To get the most out of your swim trunks, select a pair that can transition from beachwear to casual attire. Look for trunks with stylish patterns or solid colors that can easily be paired with a t-shirt or linen button-down shirt for a laid-back summer look. Versatile swim trunks allow you to go from swimming to grabbing a bite to eat at a beachside cafe without skipping a beat.
Patterns and Colors
Don't be afraid to experiment with patterns and colors when choosing swim trunks. Floral prints, stripes, and tropical designs are popular choices that can add a playful and vibrant touch to your beach ensemble. If you prefer a more understated look, opt for solid colors like navy blue, black, or khaki, which can easily be paired with various tops.
Pay Attention to Details
Details can make all the difference when it comes to swim trunks. Look for trunks with well-crafted stitching, quality zippers, and functional pockets. Additionally, an adjustable waistband or drawstring can ensure a secure and comfortable fit.
Accessories to Enhance Your Look
To elevate your swim trunks outfit and enhance your beach-ready style, consider incorporating these stylish accessories:
Wide-brimmed hat: A wide-brimmed hat serves a dual purpose by providing protection from the sun's rays and adding a touch of sophistication to your look. Opt for a hat with a UPF rating for added sun protection. Choose a style that suits your personal taste, such as a classic straw hat, a stylish fedora, or an old-school Panama.
Trendy sunglasses: Sunglasses are an essential accessory for any beach or poolside outing. Look for a pair of sunglasses that not only provide UV protection but also complement the shape of your face. Consider designs like aviators, wayfarers, or round frames to add a stylish touch to your overall look. Experiment with different lens colors and frame finishes to match your swim trunks or personal style.
Comfortable flip-flops or boat shoes: The right footwear can complete your beach/poolside ensemble while providing comfort and functionality. Opt for comfortable flip-flops made from water-resistant materials like rubber or EVA, which are easy to slip on and off. Look for flip-flops with cushioned footbeds for added comfort during extended periods of wear. Alternatively, if you prefer a more sophisticated look, consider boat shoes or deck shoes in canvas or leather. They offer a classic and versatile option that can transition from the beach to other casual settings effortlessly.
Beach bag or tote: A stylish and functional beach bag or tote is perfect for carrying your essentials. Look for a bag made from durable materials like canvas or nylon that can withstand exposure to sand and water. Consider designs with multiple compartments or pockets to keep your belongings organized. Choose a size that suits your needs, whether you prefer a spacious bag to carry towels, sunscreen, and snacks or a smaller tote for just the essentials.
Remember, summer accessories are a great way to personalize your swim trunks outfit and showcase your unique style. Whether you opt for a wide-brimmed hat, trendy sunglasses, comfortable footwear, a functional beach bag, or other accessories, choose items that not only enhance your look but also provide practicality and protection for your beach or poolside adventures.
Swim Trunks For Men: Care and Maintenance
To ensure your swim trunks stay in great condition, proper care and maintenance are essential. Rinse them with fresh water after each use to remove chlorine or salt residue. Follow the manufacturer's instructions for washing and avoid using harsh detergents or bleach. Lastly, allow your swim trunks to air dry to maintain their shape and prevent color fading.
Choosing the best swim trunks for men is about finding a balance between style, comfort, and versatility.
FAQs:Short Sleeve Shirts For Men
What are swimming trunks?
Swimming trunks are a type of swimwear for men. They're similar to shorts worn as regular clothing but are made from quick-drying material like nylon or polyester.
How should swimming trunks fit?
Swimming trunks should fit comfortably, not too tight or too loose. They should sit low on your hips, and the hem should fall around mid-thigh for a balanced, modern look
Can I wear underwear with swimming trunks?
Generally, it's not recommended to wear underwear under swimming trunks, especially those with built-in mesh lining which is designed to provide support and coverage.
What's the function of the mesh lining in swimming trunks?
The mesh lining in swimming trunks serves to provide both support and modesty. It's designed to be comfortable for swimming and lounging.
Can I remove the mesh lining from my swimming trunks?
While it's possible, it's generally not recommended to remove the mesh lining as it provides support and coverage. However, if it causes discomfort, you might consider a different style of swimwear.
Should I go for solid colors or prints when choosing swimming trunks?
That depends on your personal style. Solid colors can give a classic, timeless look while prints or patterns can make a bold fashion statement.
How do I style my outfit with swimming trunks?
You can pair your swimming trunks with a lightweight shirt or a t-shirt when you're not in the water. Don't forget protective accessories like sunglasses and a hat. Footwear should be practical – think flip-flops or sandals.
Can I wear swimming trunks for casual activities outside of swimming?
While swimming trunks are designed for water activities, they can be worn for beach or poolside lounging. However, they may not provide the best comfort or style for other activities due to their material and design.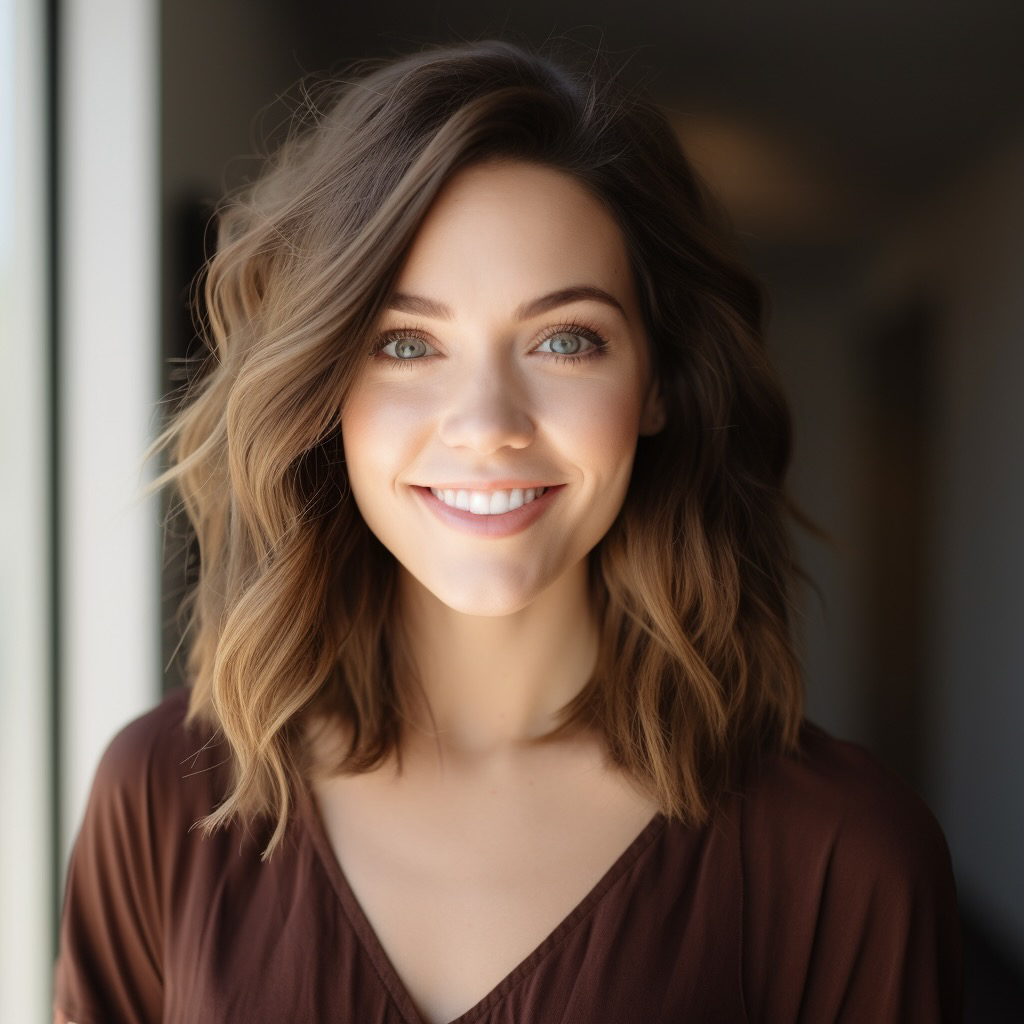 Hi! I'm a dedicated health blogger sharing valuable insights, natural remedies, and the latest scientific breakthroughs to help readers lead healthier lives. With a holistic approach to wellness, I empower individuals with accessible and actionable content, debunking myths and offering practical tips for incorporating healthy habits.