Strange but true: most guys don't know the difference between stacked jeans, cuffed jeans and rolled jeans. Many guys don't even know how or WHY to do these things in the first place!
They either show too much leg, pick a roll that makes them look short or fat, or choose a roll that looks weird with their boots.
Are you one of them?
If so, you're in luck because today, we're showing you how to roll up jeans in 5 different ways:
Read on to discover in detail how and when best to use each of these. Plus, which boots each of these looks best with.
But before we get into the detail, let's answer the obvious question:
There are several benefits to having your jeans cuffed in some way.
Cuffed Jeans Aesthetics
It breaks up the flow from pant to shoe. If you have really long legs this can balance out your proportions.
It shows off more of your boot. You can keep the visual length of your legs intact while showing details that otherwise would be covered up.
It shows off the inside of your jeans. When the inner lining contrasts with the wash of your denim it can make a nice end point for the eyes to notice your boots. Or if you're wearing high-end selvedge denim, you can make sure everyone knows about it. (Selvedge denim is woven on an old-fashioned shuttle loom, creating distinctive edges that only show on the 'wrong' side.)
Cuffed Jeans Avoid the tailor tax!
Don't want to get every pair of jeans you own tailored? Rolling is a quick way to taper the cuffs without having to take them to the tailor.
Ready to roll? Here are your options:
How To Roll Up Jeans #1 Hemming
Rolled hems can fall down at unexpected moments and get trampled on. I'm sure none of you deliberately buy floor-length jeans – but jeans stretch as you wear them and ride down as you walk, hems get wet and saggy in the rain, and before you know it you're dragging them on the sidewalk. 
Hem your jeans if you want to be sure to avoid the dreaded shredded jean back look.
When you take your jeans to the tailor, wear the kind of shoes you want to wear them with. Ask the tailor for 'no break' – i.e. hems that just rest on the tops of your shoes.
If you want to show off your shoes you can go higher, especially if you're wearing Chelsea style boots or high-top sneakers. Just be aware that the jeans will only be suitable for wearing those types of shoes.
Be wary of hemming brand-new jeans, because they can shrink when washed – especially raw denim which hasn't been pre-washed. Unsanforized (non-shrink-proofed) raw denim can shrink by 5-10% , so you could end up showing 3 inches more leg than you meant to… suddenly not so stylish.
What type of jeans to hem:
Smarter jeans – Although if they're your first pair of nice jeans and/or you expect to get a lot of use out of them, you might want to avoid hemming to keep your options open.
Jeans with a wider leg opening – Rolls, cuffs and stacks need some friction with your leg to stop them falling down.
What to wear with hemmed jeans:
High-top footwear from sneakers to dress boots.
Smarter outfits like men's casual blazers you can wear with jeans and dress shoes go well with hemmed jeans, as it's a cleaner look.
Who should wear hemmed jeans?
Guys who want to look taller – There's nothing to break up the leg line, and if you cut them higher than the tops of your shoes you look slightly 'too' tall for your jeans… in a good way.
Guys who want to look thinner – Hemmed jeans don't add bulk to your legs.
Older men – Hemmed jeans are a conservative style, so you won't look like you're trying too hard to be funky.
Rolling is what most guys mean when they say 'cuffing your jeans'. 
A rolled hem is one that's turned up twice. Never roll more than twice or you'll look like you have bagels on your legs.
Aim for a 1.5″ cuff – The key is making the first roll less than an inch. Make each roll slightly lopsided for a nonchalant look.
Up until the 1960s cuffing your jeans was the norm, as they only came in a few lengths – so this is a retro look.
Cuffed Jeans: What type of jeans to roll:
Jeans that are full or half break length (click here to discover what full break means) make for easy cuffs.
Selvedge denim that you want to show off.
Slim fitting jeans (click here to discover the difference between slim fit and skinny fit jeans) – The cuff needs some friction with your legs to stay up.
Designer jeans – Most designer jeans come with very long inseams, and getting them hemmed will cost more than normal slacks and is something most tailors won't attempt.
What to wear with cuffed jeans:
Pretty much anything that goes with jeans, but particularly:
Low-top sneakers or dress shoes – If you're going to show some ankle the roll can look more balanced than the hemmed jean.
Motorcycle boots and a leather biker jacket.
Who should wear cuffed jeans?
All body types can pull this look off pretty well, as it's an 'in between' look that draws more attention to your ankles than hemming but less than stacks or deep cuffs.
Younger men – Rolled jeans aren't just for boys, but if you've hit 40 and are looking for a little more dignity in your style you should go for hemming.
How To Roll Up Jeans #3 The Pin Roll
If you already know how to do a military shirt tuck then you know this jean cuffing method.
Put on some un-cuffed jeans and stand up straight.
Grab the inner seam at the bottom of one leg and pinch it.
You will then want to fold the fabric against your ankle so the fabric now overlaps.
You can now cuff the jean.
What type of jeans to pin roll:
Slim fit – NOT classic or relaxed fit.
Jeans that taper at the ankle and are not too baggy above the knee.
What to wear with pin rolled jeans:
Chukka boots, combat boots and men's Chelsea boots.
Most casual clothing styles – This look is neither old-fashioned nor too trendy.
Who should wear pin rolled jeans?
Guys who are slim enough to pull off slim-cut denim.
Deep cuffs are 3-4 inches tall. This might seem like the perfect way to show off your $200 selvedge denim jeans – but be aware that deep cuffs are derived from workwear, and still have a 'working man' vibe.
A deep cuff can have just one fold as opposed to two. (Smaller cuffs with only one fold will tend to fall down.)
What type of jeans to deep cuff:
Slim fitting jeans – Deep cuffs on baggy jeans will look clumsy and may fall down.
Rugged jeans – Go with the workwear vibe.
What to wear with deep cuffed jeans:
Rugged casual looks like denim shirts, chore jackets, and watch caps.
Men's leather work boots or old-school high-top sneakers.
A casual work belt in tough matte leather. Work belts should be about 1.75 inches wide.
Who should wear deep cuffed jeans?
Tall men – not recommended for shorter guys because they break up the leg line.
Slim men. Deep cuffs don't flatter big or muscular guys.
Younger men – this is a more casual style and may look sloppy on older men.
If you are a shorter man who wants the workwear look of a deep cuff, I recommend a 2-inch roll instead.
How To Roll Up Jeans #5 – The Stack
'Stacking' means letting jeans fabric bunch up above your shoes. This used to be seen as lazy, but now the music industry has made it very fashion-forward. When you wear skinny jeans and high ankle boots there will be excess fabric around the ankle. Just let the excess fabric stack on top of itself and rock it! This only works if your jeans taper from the knee down to the ankle.
What type of jeans to stack:
Very slim to skinny jeans. I'm sorry – a stack still only works with uber-slim denim, so if that's not your speed it's best to leave this to those who embrace a pencil-thin leg.
Pre-washed jeans – Raw denim is likely to rub indigo dye all over your shoes.
What to wear with stacked jeans:
Urban casual looks like black leather jackets and hoodies. Stacks are a similar level of casual to deep cuffs but as urban as deep cuffs are country.
Running sneakers, Timberlands, rock star boots, cowboy boots.
Who should wear stacked jeans?
Young guys – Ever wondered what a man should wear in his 20s? This is the look for you. Enjoy your brief window of being able to pull this off.
Thin men – Given the need for skinny jeans, if you don't have the legs of a newly born giraffe, steer clear.
Tall men – Like cuffs, stacks break up your leg line and make you look shorter.
Bonus: When NOT To Roll Up Jeans
There are a few times when you should just wear jeans that are the right length:
When the dress code is business casual or above. If either the occasion or the rest of your outfit is particularly formal (especially if you're worried it's TOO formal for jeans) skip the rolling. Go with neat, well-fitted dark denim with no break or half break jeans in the same style as your suit pants.
When you want to dress more mature. Rolled jeans are a youthful style. If you're over 40 – or if you're a young man trying to win respect from an older crowd – you don't HAVE to avoid them, but they're not going to give you gravitas.
How about when you want to look thinner? Most rolling methods add bulk to your legs and require slim or skinny jeans that won't flatter big guys. But there's one exception – classic fit jeans and a double roll work for all body types.
Click below to watch – Stacking Vs Rolling Vs Cuffing Jeans: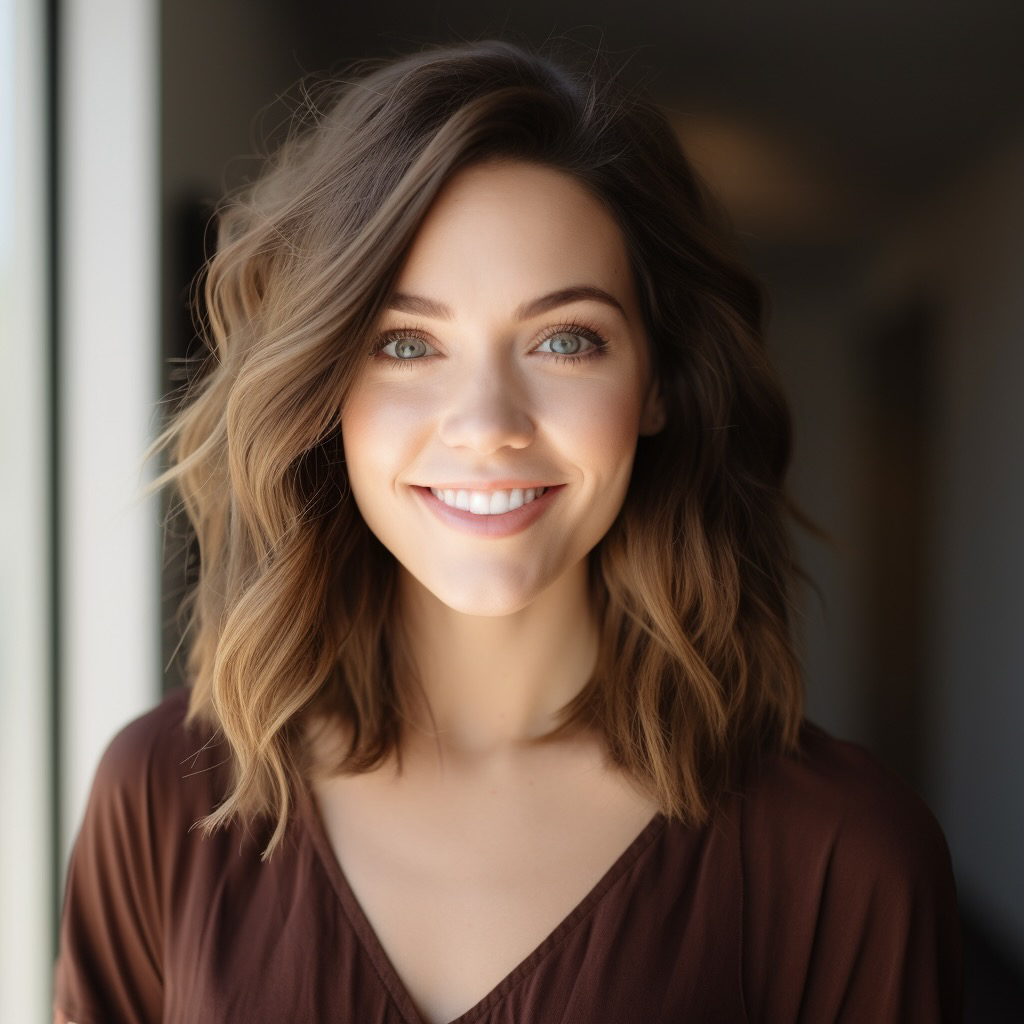 Hi! I'm a dedicated health blogger sharing valuable insights, natural remedies, and the latest scientific breakthroughs to help readers lead healthier lives. With a holistic approach to wellness, I empower individuals with accessible and actionable content, debunking myths and offering practical tips for incorporating healthy habits.