Sara Maria Hector is a Swedish World Cup alpine ski racer who is the reigning Olympic champion in giant slalom. She has competed at seven World Championships and won three medals in the team event (2011, 2015, and 2021).
Hector gained her first World Cup victory in December 2014, a giant slalom in Kühtai, Austria. At her third Winter Olympics in 2022, she was the gold medalist in giant slalom, was her first Olympic medal and the first Olympic gold for Sweden in the women's GS event in thirty years.
Medal record: Women's alpine skiing: Representing Sweden
International alpine ski competitions
Olympic Games
Gold medal – first place 2022 Beijing Giant slalom
World Championships
Silver medal – second place 2021 Cortina d'Ampezzo Team event
Bronze medal – third place 2011 Garmisch-Partenkirchen Team event
Bronze medal – third place 2015 Beaver Creek Team event
Junior World Championships
Gold medal – first place 2011 Crans-Montana Giant slalom
Silver medal – second place 2012 Roccaraso Giant slalom
Bronze medal – third place 2010 Les Planards Slalom
Women Fitness President Ms. Namita Nayyar catches up with,Sara Hector, an exceptionally talented Swedish Alpine Skier, and Olympic Gold Medalist here she talks about her fitness routine, her diet, her beauty secrets and her success story.
Namita Nayyar:
You were born in Sandviken, Gävleborg County, Sweden. Where you had your early education? You started skiing along with your family at an early age. Then you decided to pursue the sport as an Alpine Ski Racer. In 2010 at Les Planards, France you won 3rd place at Junior World Ski Championships, in the event Slalom. This later propelled your career to the height where you have been at the top of the world as an Alpine Ski Racer and won the Olympic Gold Medal in 2022. Tell us more about your professional journey of exceptional hard work, tenacity, and endurance.
Sara Hector:
I would say that I started loving my sport already as a child! It was very tough for my parents to call it a day from the slopes and maybe this is still one part that's remaining, because the live for the sport and to develop is my driving force. Speaking of my parents, they are both teachers, one in math who taught me the importance of analyzing and thinking and from that develop and one in languages who has thought me the need of repetitions for making sure you have it in your nervous system. So both of them brought very important skills, I believe, for learning new things!
We never had lots of money, so it was always a choice that had to be made to keep on skiing, because it was always all about prioritize things and my parents were working so hard to give me the opportunities to keep on racing and doing what I did just love so much! I grew up 20 minutes from a small ski resort, Kungsberget, a very good one for children.
I went to ski gymnasium in Are and I was very eager at an early age to take responsibility for my decision and my development! I have always tried to do my best in every situation. This sport has brought me lots of happiness, lessons and a though mind I would say! I love skiing still and the passion and will for doing well has made me better and better.
Namita Nayyar:
It is a dream for a sportsperson to win an Olympic Gold Medal. In Feb 2022, in Beijing, China you stood 1st in the event Giant Slalom at Olympic Games Tell us more about this spectacular achievement of yours.
Sara Hector:
It's like you say, that is for sure a big dream for us athletes to win an Olympic Gold Medal. The weeks leading up to this Olympic gold was the most nervous weeks of my life. I knew I had the shape within me, but there is so many things that actually can go wrong. The day of the Olympics I tried to focus to stay in the present. Finishing the first run in the lead was very good! On the start of the second run, I was standing on the start feeling proud! I knew I had to give it my all and I just tried to ski as fast as I could. The feeling in that second run was far from perfect, but in the end it was just enough and I won! It was an amazing feeling!
Full Interview is Continued on Next Page
This interview is exclusive and taken by Namita Nayyar President womenfitness.net and should not be reproduced, copied, or hosted in part or full anywhere without express permission.
All Written Content Copyright © 2023 Women Fitness
Disclaimer
The Content is not intended to be a substitute for professional medical advice, diagnosis, or treatment. Always seek the advice of your physician or other qualified health provider with any questions you may have regarding a medical condition.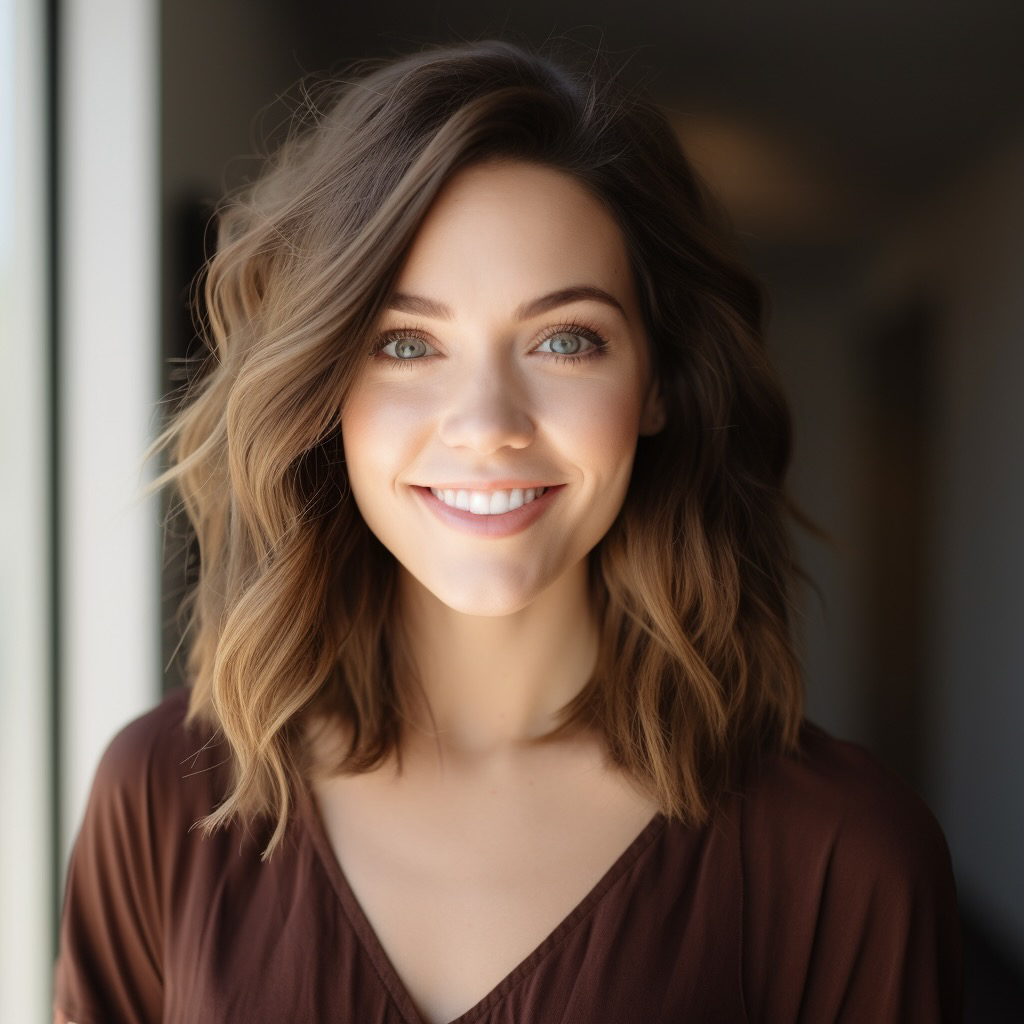 Hi! I'm a dedicated health blogger sharing valuable insights, natural remedies, and the latest scientific breakthroughs to help readers lead healthier lives. With a holistic approach to wellness, I empower individuals with accessible and actionable content, debunking myths and offering practical tips for incorporating healthy habits.