For the past decade, we've run our beauty uniform series, where women we love — including comedians, restaurateurs, poets, and Joanna's aunt Lulu — share their favorite finds and bedtime routines. We've discovered the best foundations, lipsticks and hair tools that we now swear by, too. Today, we're revealing the 10 most recommended products of all time…
Photo of Gemma Burgess by Frankie Marin
Most recommended cleanser: Cetaphil
Why people love it: "I have sensitive skin, but Cetaphil has never failed me," says associate editor Jannelle Sanchez. "It makes my skin feel clean but not tight or stripped." Adds Michelle Zauner, lead singer of Japanese Breakfast: "My writer friend Jason Kim, a Korean man with incredible skin, sent me to his dermatologist, and now I cleanse with Cetaphil." And screenwriter Gemma Burgess uses it every night before bed.
Photo of LaTonya Yvette
Most recommended toner: Witch hazel
Why people love it: "Every night, I wipe my makeup off with a few dabs," says stylist and author LaTonya Yvette. "Plus, it's good for inflammation and marks." Activist Candace Reels uses the toner to even out her combination skin. Another fan? French textile designer Audrey Ducas: "It feels fresh and makes my skin feel much smoother."
Photo of Julie O'Rourke
Most recommended skincare tool: Clarisonic brush
Why people love it: "New York is a dirty, dirty city!" says social media strategist Nicole Gonzalez, who uses her Clarisonic a few times a week. "You get a sick thrill when you see everything come off on the brush." Digital designer Angelica Rogers does a deep clean every Saturday: "Since I wear makeup daily, this is my purification ritual. I love how it makes your skin feel super smooth." Finally, designer Julie O'Rourke discovered it through word of mouth: "I went on a trip to Joshua Tree with my cousin, and she had a Clarisonic and was like, 'You need this.'"
Photo of Klancy Miller
Most recommended foundation: Laura Mercier Tinted Moisturizer
Why people love it: "I love how the tinted moisturizer evens everything out, but still looks like my skin, not like makeup," says photographer Alpha Smoot. Pastry chef Klancy Miller has used it for years. And Joanna's mom Jean explains: "It doesn't sit on the surface of my face; it looks natural and neutralizes any pink tones."
Photo of Alison Roman by Alice Zoo
Most recommended sunscreen: Supergoop! Unseen
Why people love it: "It doesn't feel greasy at all and even minimizes my pores," says cookbook author Alison Roman. Beauty editor Chloe Hall loves that the formula appears clear on darker skin tones: "It's silky and invisible, so I never have to worry about a white cast." And style expert Stacy London says it's a game changer for women starting menopause: "It's the only sunblock that doesn't make me feel like I'm going to sweat to death underneath it."
Photo of Sana Javeri Kadri by Milena Mallory.
Most recommended blush: Glossier Cloud Paint
Why people love it:: "Glossier's Cloud Paint is the only blush I've ever been able to apply without looking like Marie Antoinette," says Cup of Jo contributer Kelsey Miller. "The key is to start with way less than you think — like 1/16 of a pea. Then swipe and dab until you've got the level of color you want." Adds spice company founder Sana Javeri Kadri: "When want to look cute, I add Glossier's Cloud Paint in Beam." And New Yorker cartoonist Liz Montague says she "lives for" Cloud Paint for those times when you're rushing out the door but want to feel put together.
Photo of Chloe Hall
Most recommended brow product: Glossier Boy Brow
Why people love it: "Honestly, Boy Brow changed my life," cookbook author Alison Roman claims. "Enhancing your eyebrows does so much for a person's face…Boy Brow shapes and darkens your brows in the best way." Photographer Nicki Sebastian uses the eyebrow gel every morning: "I swear it adds brows to my brows." And Boy Brow is an essential part of Chloe Hall's "foolproof nude-based look" for fancy events: "I do the same routine for my mom — it just works for our faces."
Photo of Dulci Edge
Most recommended mascara: Diorshow
Why people love it:: "Dior mascara is my eyelash game," laughs Race Matters contributor Christine Pride. "I've tried so many different mascaras, but this is the best." Nurse Clare Lyons tried dozens of mascaras and "found that this one accentuates my lashes the most." And if you want mascara with a little edge, writer Abbey Nova recommends Diorshow in blue: "The electric blue of this one makes me feel fashionable every time."
Photo of Samin Nosrat by Amanda Marsalis
Most recommended curly-hair shampoo: DevaCurl
Why people love it: "To get the most out of my curly hair, the answer is Deva everything!" says chef Samin Nosrat. "I also extend my curls between washes by using a spritz of water and DevaCurl Super Cream to bring things back to life." HBO writer Fatimah Asghar feels the same: "I swear by DevaCurl no-poo and conditioner," she says. "And I never brush my short hair; I just spray it with DevaCurl styling mist."
Photo of Caroline Donofrio by Belathée
Most recommended hair tool: Revlon Hot Air Brush
Why people love it: "I always use my magic hot air brush," explains Caroline Donofrio. "You can create a sleek look or soft, bouncy waves. I don't know why everyone doesn't use one." Doctor and illustrator Grace Farris was convinced: "I bought it after Caroline's post, and my hair looks sleek for days. It was one of my favorite CoJ purchases." And author Virginia Sole-Smith is a hot-brush believer: "I almost splurged on one of those fancy $300 ones, but when I talked to stylists they were all like, 'No need. Hot air is hot air.' And they're right!"
What beauty finds do you swear by? Please share below!
P.S. See all our beauty uniforms, and 13 reader comments on beauty.
(Photo layout by Jannelle Sanchez. Grid from top to bottom, left to right: Samantha Irby photo by Eva Blue, Stacy London photo courtesy of Stacy London, Emma Straub photo by Frank Sun, Samin Nosrat photo by Cole Wilson, Angelica Rogers photo by Nicki Sebastian, and Gemma Burgess photo by Daphne Borowski.)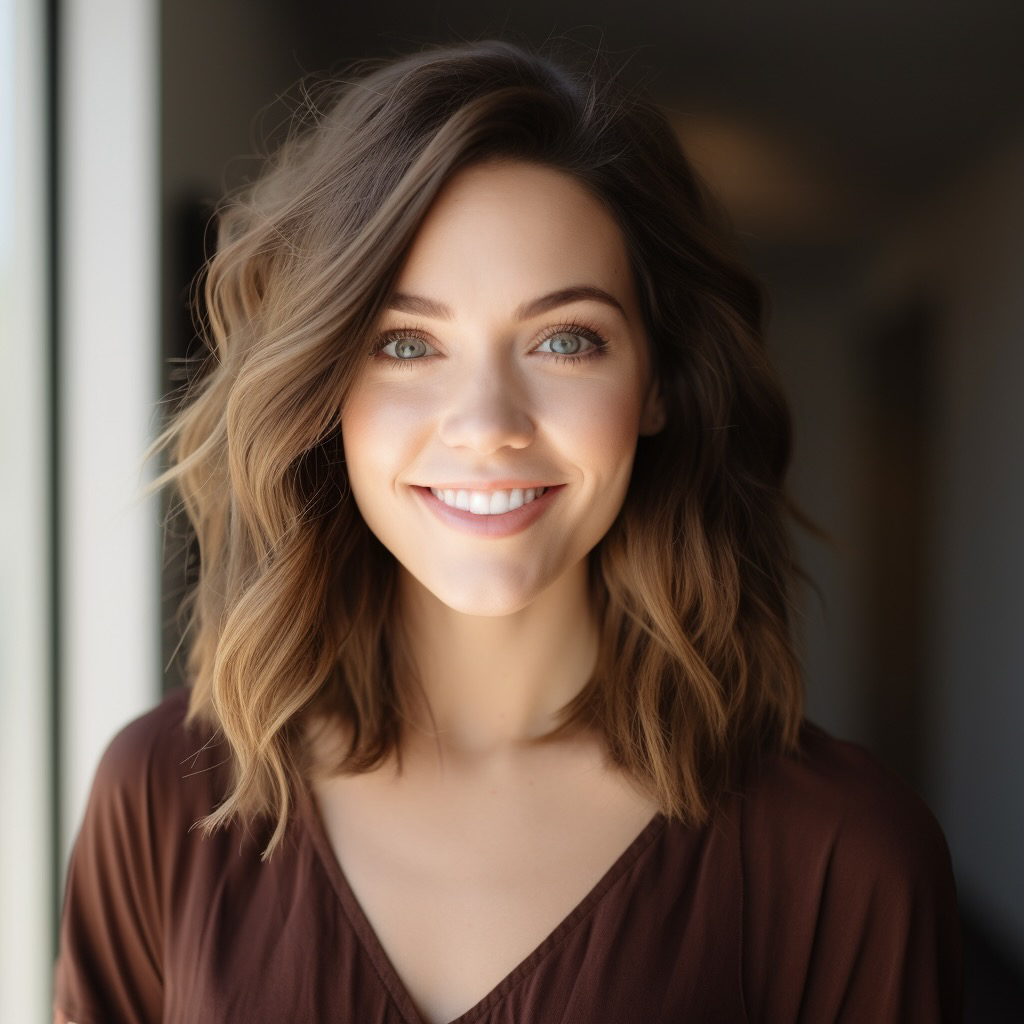 Hi! I'm a dedicated health blogger sharing valuable insights, natural remedies, and the latest scientific breakthroughs to help readers lead healthier lives. With a holistic approach to wellness, I empower individuals with accessible and actionable content, debunking myths and offering practical tips for incorporating healthy habits.