Choosing men's suit colors can be HARD.
Blue? Gray? Black? Red?
It's important to understand which color to wear, and why.
The trouble?
It's often done wrong.
Fear not, gents. We're here to teach you how to do it right.
Read on to find out how.
The Suit Basics
There's a lot of conflicting information out there so we've put together this one-stop guide to help you make sure your suit works for you and for your environment.
Don't worry, gents. We'll keep it simple.
The basic men's suit colors are Black, Gray and Blue. We've broken these down further into 8 variants, which we'll talk about in this article.
They are:
Black
Midnight Blue
Charcoal Gray
Navy
Medium Gray
True Blue
Light Gray
Light Blue
In a perfect world, we'd have a suit for every occasion. But we don't have bottomless pockets so we have picked out the 3 most important factors you need to pay attention to so you can get the most miles out of your suit:
Formality and color
Opportunity to Wear
Interchangeability
Let's break these down a bit further:
#1 Suit Formality and Color
As you know if you've been reading my work for awhile, formality is an important factor in determining which colors to select. (You don't see pink shirts or blue suede shoes on Wall Street too often, do you?). Similar rules apply for suits.
Black Suit
When it comes to formality, the black suit reigns supreme. Black is a color reserved for the most formal events, like black and white tie. The black suit is popular and readily available but it is too formal to be worn as a regular business suit and for this reason, it is not recommended for most environments.
Midnight Blue Suit
Midnight Blue is a great alternative to black and comes in one rung down on the formality scale. If you attend a great many formal events, it's a safe and classic alternative and is more versatile. Midnight Blue is generally reserved for formal wear, i.e. tuxedos, and isn't ordinarily used on a regular business suit.
Charcoal Gray Suit
Next up, we have Charcoal Gray. Gray is one of the best men's suit colors when you're starting up. Every man should own a grey suit. It's perfect for the business environment; it's formal but not formal enough for black or white tie. It's an ideal suit for when you're starting off, especially if you're younger: it signals wealth and wisdom.
Navy Suit
Navy, along with Charcoal Gray, is a classic color and a great choice for a suit. It can be worn in any business situation and with a multitude of colors. Some men with fairer complexions choose a navy blue suit over gray to avoid looking "washed out". It's also a good choice for older men who want to look more youthful.
Medium Gray Suit
Gray is known as a 'chameleon color', meaning it works with almost any color of shirt and tie and it looks great in the office. Medium Gray is another great day-to-day suit. It is lighter than Charcoal Gray so is considered less formal, but can still be worn in a business environment.
True Blue Suit
True Blue is a beautiful color and should be worn with the specific goal of standing out. Because of its richness, True Blue is a less formal color but can be perfect for special occasions.
Light Gray & Light Blue Suit
Light Gray and Blue are very casual suit colors and are perfect for summer-wear and casual events.  They are both too casual for formal events.

#2 Opportunity to Wear Men's Suit Colors
In this section, we focus on the opportunity you'd have to wear each color on a day-to-day basis. This depends largely on your personal circumstances, so adapt the information to suit you.
Black & Midnight Blue
Black and Midnight Blue colors are reserved almost exclusively for formal attire for men. If we compare them, Black is the more formal of the two as Midnight Blue stands out more. If you have to make a choice, go for Black. Midnight Blue could be used if you're at a 2-night event and you want to add in an outfit change to avoid repetition.
Charcoal Gray, Medium Gray & Navy
All of these colors can be worn to a business event. They make great foundation suits. They can be dressed down easily by losing the tie or wearing more casual shoes (perhaps a Chelsea boot or a suede semibrogue). Navy is less common as a business suit outside the USA but is still seen frequently.
Do some research into colors and skin types and keep this in mind. Gray can make certain skin types look washed out, and Navy can make you look younger. Remember, always dress for your age and skin type. Use what works best for you.
True Blue
True Blue is a beautiful color for a suit but can lead to challenges. Because it's so memorable, people will notice you're wearing it repeatedly so don't make this your only suit. For that reason, this is not a good first suit.  If you're starting off, go with Navy or Charcoal Gray.
Light Blue & Light Gray
Both these colors can be fantastic choices but there are fewer opportunities to wear them. Both are memorable suits, especially light blue, and are perfect summer or hot weather suits. You'll want to add these suits to your collection once you've got the staple suits in place, especially if you live in a hot climate.
#3 Interchangeability
When you're starting off, you should pick the most versatile suit: one you can wear in the majority of situations and environments. There's no point spending good money on a suit, only to find you can only wear it a couple of times a year.
Black & Midnight Blue
These are the least versatile colors in our range and should only be worn to high-level, formal events. Black is the more formal of the two and is too dark to wear with a lot of colors. Black and Midnight Blue can be overpowering in everyday situations so be cautious with these colors and use them sparingly!
Charcoal Gray
Charcoal Gray is more versatile but it's not a great choice if you're looking for an interchangeable wardrobe. Due to its stark contrast, it's too formal for a lot of shirt colors and shoes. It won't work with softer colors and patterns and leans towards Black and Midnight Blue in the formality scale.
Navy and Medium Gray
Navy and Medium Gray have excellent interchangeability. Navy is one of the most common color choices as it's so easy to pair with different color ties and shirts. The blue suit/brown shoes combination is a classic. Both navy and medium gray are the perfect choices when starting up your wardrobe. Both work with many shoes and styles and can be dressed down for less formal events.
True Blue
True Blue is a stunning color but has poor interchangeability. The weakness is the blue – it's bright and so it is less versatile. Because it's a such a vivid color, it will bring out the brightness of other colors in your outfit. This means mixing it with other solid colors is a no-no unless you want to look like a cartoon character.
Light Men's Suit Colors
These suits have great interchangeability and sit at the bottom of the formality scale. They are suits which can be worn informally and they don't demand attention. Of the 2, light gray is more versatile than light blue – which is a more unique color. They are ideal choices when you want the focus of attention to be your accessories, such as your tie or pocket square.
There you have it, gents. The lowdown on men's suit colors. Remember to stick with navy blue or medium gray for your first suits and build on those, depending on your budget and personal circumstances. It's all about finding a suit that you'll wear often because it "suits" your lifestyle.
Want to learn more? Want to step up your style game? How about some high-level teaching so that you can take action to become the man you know yourself to be? I've got you covered.
Thousands of men have paid me thousands of dollars for style coaching… and they've told me that it paid for itself in increased earnings and success. Now I'm giving away some of those secrets for free.
Click here to check out my best-selling online course for men.
Click below to watch the video – Men's Suit Colors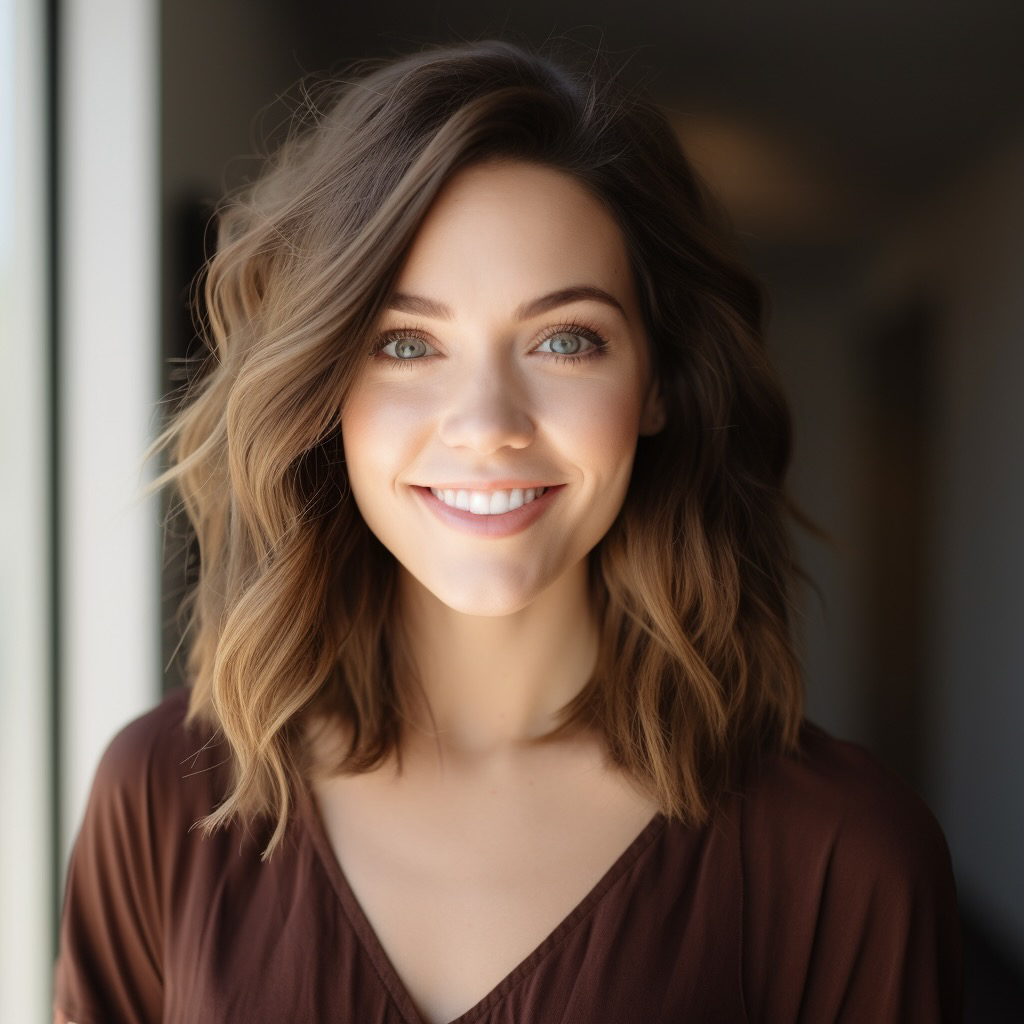 Hi! I'm a dedicated health blogger sharing valuable insights, natural remedies, and the latest scientific breakthroughs to help readers lead healthier lives. With a holistic approach to wellness, I empower individuals with accessible and actionable content, debunking myths and offering practical tips for incorporating healthy habits.