Quote she lives by "Do good and good will come to you"
Determination is the ability to act with courage and firmness at all times and in any situation. That is the basis of Maria Vicario personality and what has allowed her to work with discipline, enthusiasm and focus to develop a successful career within the world of professional modeling in just 5 years (2018-2023).
She was born in Irapa, in the Sucre state of Venezuela. As a child, she was obsessed with human history, dreamed of discovering the secrets of ancient civilizations and following in the footsteps of iconic characters from Universal History. But she also always has the certainty that her extroversion, honesty and facility to communicate impel her to conquer big public stages and thus be able to inspire others to pursue their dreams.
She graduated as an Anthropologist from the Central University of Venezuela in 2016, and that same year she arrived in Miami fleeing the difficult political, economic and social situation in her country. Her modeling journey formally began in 2018 when she received a message from the producer Fabiola Olive, who, seeing some photos of her on Instagram, invited her to participate in the video for the song "Solita". Then everything changed. That video was interpreted by: Ozuna, Bad Bunny, Wisin and others and directed by the renowned audiovisual producer, Fernando Lugo. What then followed was an escalation of calls for video shoots, catwalks and photo shoots, which have allowed her to work with great designers, photographers, directors and singers in the United States.
The list of musicians in the videos that will include Latinos: Bad Bunny, Daddy Yankee, Ozuna, Anuel, J Balvin, Wisin, Nicky Jam, Arcangel, and American artists such as: Lil Mosey, Lil Wayne, Da baby, Tory Lanez and Jack Harlow. Likewise, she worked with renowned directors such as: Gus, Mike Ho, Marlon Peña, José Javi Ferrer and Eric Duars.
In the same way, she had the opportunity to make her mark as a model by working with photographers of great trajectory and famous brands such as: adore me, Steps New York, Vizcarra, Sun toch. On catwalks such as Miami Swim Week, New York Fashion Week, Los Angeles Fashion Week for 3 consecutive years and international boxing fights. She was invited to events such as the 2022 Billboard Latin Music Awards.
She bases her daily work on commitment, respect, loyalty and humility. And that has earned her the support of greats in the music and fashion industry. She has been on Cover of magazines such as Bazaar Vietnam, Elléments Magazine and FHM Magazine Sweden, and an active participation in national American TV programs such as "Despierta América", broadcast by Univisión and "Hoy día" by Telemundo.
Her next goals include conquering the New York fashion market, continuing to grow in the world of beauty. She is currently finishing her studies in Cosmetology in Miami and found a passion for facial and body beauty treatments of all kinds. Opening the doors of a spa does not escape her future plans! Her dreams have no limits, her potential knows no borders. She believe that the goals we set for ourselves are like blank sheets on which we can write our decrees as we work to make them a reality. This is just the beginning of a long career for her.
Women Fitness President Ms. Namita Nayyar catches up with Maria Vicario an exceptionally talented, Supermodel, and here she talks about her fitness routine, her diet, her beauty secrets and her passion to succeed on the world modeling platform.
Namita Nayyar:
You were in Irapa, in the Sucre state of Venezuela. You graduated as an Anthropologist from the Central University of Venezuela in 2016. Then you shifted to Miami US. In 2018 you received a message from the producer Fabiola Olive, who, on seeing your photographs on Instagram, invited you to participate in the video for the song "Solita". Then it was no looking back and you decided to pursue modeling and walked the ramp at New York Fashion Week and Los Angeles Fashion Week. This later propelled your career to the height where you have been at the top of the world of modeling. Tell us more about your professional journey of exceptional hard work, tenacity, and endurance?
Maria Vicario:
My path has been full of many ups and downs like all of you. I have received many yes's and also many no's, but I feel that the key is to formulate big dreams and not stop there. It is important also to formulate a plan to carry them out and not rest until you see them materialize.
Of course, all this involves sacrifices, sleepless nights and staying at home instead of partying. Being true to your principles, your values and never forgetting where you come from is also what I think has served me well in this challenging industry.
Namita Nayyar:
It is a dream for a model to walk the ramp at New York Fashion Week and Los Angeles Fashion Week. Tell us more about this spectacular achievement of yours.
Maria Vicario:
Without a doubt it is an experience like no other! Seeing so many talented designers works a whole season to show the world their wonderful creations and being part of that process is one of the most special things about this work.
Namita Nayyar:
You are the leading social media personality, model, upcoming actress, music video star, Cosmetologist in making and a brand ambassador. How do you manage such a remarkable multi-dimensional lifestyle?
Maria Vicario:
I feel that all these things have come in turn, when I look back I see a beautiful evolution where I have lived different stages: from a passionate freelancer working for the love of art, to a businesswoman with a very effective methodology to carry out her ambitions. But all this did not happen overnight of course! It's been the result of the sum of many mistakes, hours of study and the support of family and friends!
Namita Nayyar:
You are currently completing your studies in Cosmetology at Miami. You have a passion for facial and body beauty treatments. Your future endeavor is to open a Spa one day. Tell us more about this aspect of your vision and personality.
Maria Vicario:
It all started at home because my mother is a beautician and had a little spa in Venezuela, and we have dreamed as a family to reopen it in the United States. Also, since I arrived in Miami all my jobs have been associated with the world of beauty. It is no secret that this industry in Miami is, and always has been, very compromising. I am ready to surprise everyone with a new, healthy, creative and original concept for the men and women of Florida.
Full Interview is Continued on Next Page
This interview is exclusive and taken by Namita Nayyar President womenfitness.net and should not be reproduced, copied, or hosted in part or full anywhere without express permission.
All Written Content Copyright © 2023 Women Fitness
Disclaimer
The Content is not intended to be a substitute for professional medical advice, diagnosis, or treatment. Always seek the advice of your physician or other qualified health provider with any questions you may have regarding a medical condition.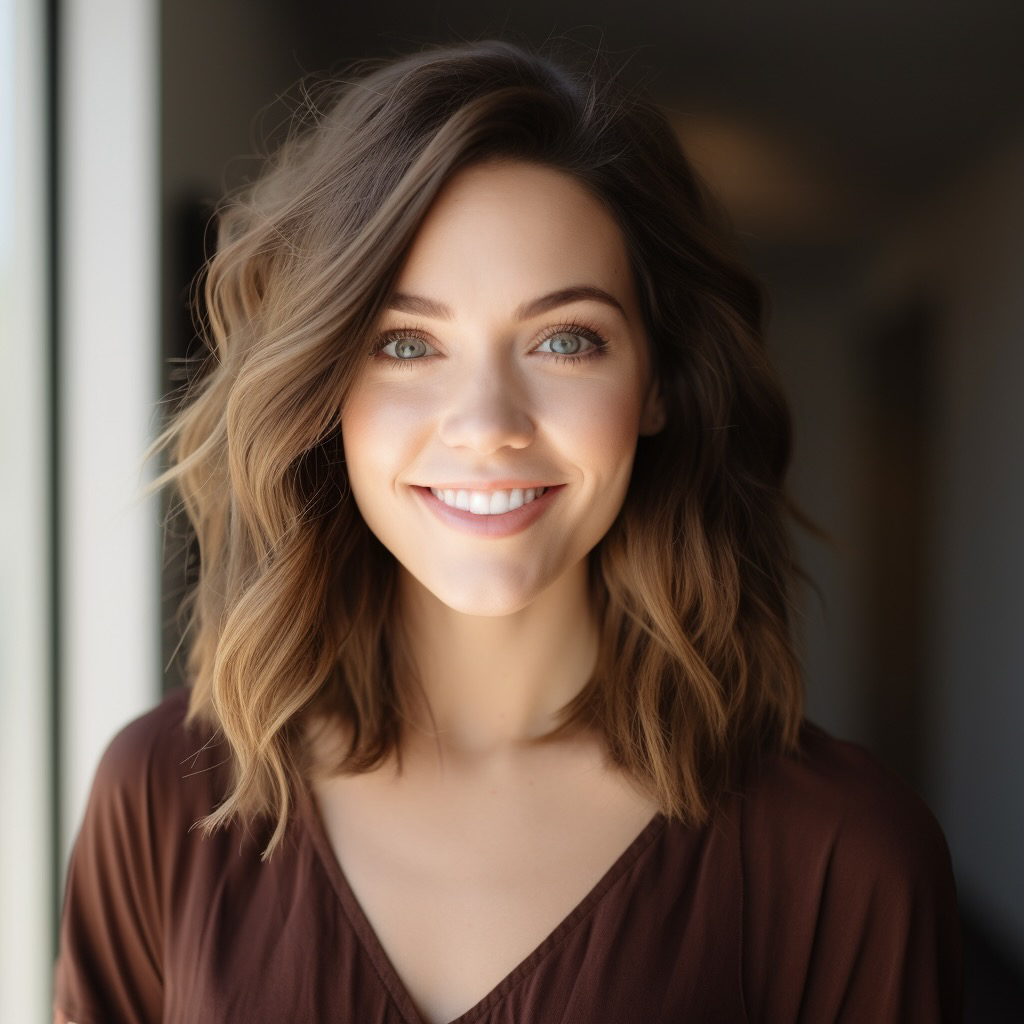 Hi! I'm a dedicated health blogger sharing valuable insights, natural remedies, and the latest scientific breakthroughs to help readers lead healthier lives. With a holistic approach to wellness, I empower individuals with accessible and actionable content, debunking myths and offering practical tips for incorporating healthy habits.