Gentlemen – today we're going to talk about canvas shoes for me. More specifically, canvas sneakers.
For those of you who are familiar with my work, you know that I absolutely love a pair of quality dress shoes.
However, I hear you when you talk about your favorite canvas sneaker and how much you enjoy wearing it on a casual day.
I agree, sneakers can be great if worn at the right place and time.
So let's go over the history and rules to wearing canvas sneakers!
The History Of Canvas Sneakers
The History Of Canvas Sneakers
Canvas is a woven fabric made from cotton or linen and has been used to make shoes for a long time.
In the 18th century, a company called U.S. Rubber Company made the first mass-produced sneakers known as "Keds".
They consisted of a canvas structure glued on top of a rubber sole.
Noticeably, they did not feature a left and right foot, but a universal shoe made to fit all feet.
It was easy to make and could be afforded by the masses, so other companies saw the potential of the product.
One of those companies was the Convers Rubber Co.
They saw the increase in popularity of Basketball and quickly realized there was a market for a shoe that fit the player's needs.
After some trial and error, in 1917 they came up with the first Converse All Star Basketball shoe.
P.S. Did you know that sneakers got their name from the word "sneak"? It was nicknamed that way because, compared to other footwear at the time, it made noticeably less noise when walking around!
One of the first people to recognize the All-Stars potential was Chuck H. Taylor, a professional basketball player.
He joined the company as a salesman in 1921 and spent the next couple of years traveling the country.
During this time he was conducting Basketball clinics and selling canvas shoes for men.
His effort was acknowledged by the company in 1932 when they added his name to the shoe ankle patch.
The sneaker was finally seeing an increase in sales and in 1936 it was accepted as the official footwear for the U.S. Basketball team at the Olympic Games.
In 1957 the company introduced the first low top canvas sneakers for men.
They marketed them as a casual, everyday alternative to the high top.
Nowadays, canvas sneakers can be found in pretty much any menswear store. They come in an infinite number of style and color options – with the "All-Star" being the most recognizable.
1. There Is No Age Limit For Canvas Shoes For Men
Contrary to what you might have heard, canvas sneakers are a timeless casual outfit piece that does not have a "recommended age".
Everyone can wear them in the right circumstances.
Since sneakers originated from sports shoes, they are functional above all else, which removes any "unwritten rules" from them.
You can wear them to the gym or when playing sports, as they are still at their core athletic shoes, and they are perfect when doing lighter physical activities.
So, if you're going out to the park, walking your dog or you're taking your kids somewhere you're going to spend a decent amount of time walking (or even running) after them. It might be a good idea to pull out those canvas sneakers.
It's just that – and I'm not saying this is a good thing – younger guys may get away with wearing them in more scenarios, which brings me to my next point.
2. Pay Attention To Dress Codes
The shoes you decide to wear can make or break the formality of your outfit, so it's important to understand – sneakers are always casual.
Choosing the wrong time and place to wear your sneakers will make them a chink in your style armor.
Remember, regardless of what you wear, an outfit is only as dressy as it's most casual piece.
You can wear them with a suit, sure, but the sneakers will make the overall feel of the outfit casual.
The highest you can go in terms of dressing up a pair of sneakers would be on the lighter side of business casual. Even in these scenarios, you want to wear something that doesn't stick out and grab attention from the rest of the outfit.
White is a very popular color but it also stands out the most and it's easiest to spot when it gets dirty, making it ultra-casual.
With this in mind, the next rule should come at no surprise.
3. Make Sure Your Canvas Shoes For Men Are Clean
Even though a lot of sneaker enthusiasts out there will tell you that the dirtier and more worn out your sneakers are, the more character they have.
There's no mistake that canvas sneakers are going to be harder to clean when compared to your leather shoes.
Leather is a smooth material and – for the most part – dirt can be brushed off, while canvas is more likely to stain and in some cases, the stain can be permanent.
This also leaves you with the risk of damaging the material if you attempt to clean it the wrong way.
When deciding on the color of your canvas sneakers, make sure to think when and where you're going to wear them.
One of my favorite sayings: Cleanliness is next to godliness.
The majority of sneakers feature a white sole. This can get dirty over time – so if you're looking for something that's low maintenance – consider a pair where the sole matches the color of the canvas in a color other than white.
You can wear the most expensive pair of shoes and it won't matter if they aren't well kept – they're going to look bad.
4. Know What To Pair Your Canvas Shoes For Men With
Since canvas sneakers are a casual shoe, they look best when paired with casual bottoms, so let's break down what those are:
Shorts:

Since shorts are the most casual bottoms, any color sneakers will go well with them, and keep the casual look.
Low Tops – maybe with no-show socks – work best with shorts.
Taller guys may be able to get away with High Tops and shorts, but it's not a look I'd recommend.

Chinos/Khakis:

Lots of options with these due to the wide array of colors.
Pay attention to the leg opening – if it's too wide – it might cover the sneaker.
You can try to cuff it or get it tailored to be slimmer, which will reduce the sneaker covering.
Chinos and Khakis look great with both High Tops and Low Tops.
Jeans:

The right pair of jeans will be your canvas sneakers best friend.
Pair it up with a solid color V-neck, t-shirt or sweater, to complete a great casual look.
Boost the look even further by adding a lightweight jacket for a well-layered outfit.
Pay attention to the contrast between the jeans and sneakers.
Which brings me to my final point:
5. Know What Colors Work With Your Sneakers
Even though there aren't any "official rules" to wearing casual outfits, that doesn't mean some things won't look better than others.
The main thing to consider is contrast, which is whether or not you want your canvas sneakers to be the center of attention:
If you want to show off your footwear or pants, make sure to mismatch them.
If you want the upper part of your outfit to draw attention, have your shoes match closely to the bottom.
You can fit colors to the season you're in:

For brighter summer days going for lighter colored clothing is always a good idea.
For darker seasons – and maybe nighttime – a darker combination will work great.
Want to get away with wearing canvas sneakers in a business casual setting? Go with darker colors.
Pick a color that's most versatile – based on your setting and occasion.
If you're having trouble deciding on one, having multiple options is always a good idea.
Summary – 5 Rules To Wearing Canvas Shoes For Men (Even If You're Over 30!)
So let's review the rules for how you should wear your canvas sneakers.
Canvas sneakers changed the course of footwear forever, and in doing so cemented their place as a style staple all around the globe.
Canvas shoes for men are a great piece of casual footwear that every man should have in his wardrobe, regardless of location, age and body type.
FAQs: 5 Rules To Wearing Canvas Shoes For Men
Can canvas shoes be worn for formal occasions?
Canvas shoes are typically casual, but with the right color and style, you can pull them off for smart-casual events. Just avoid them for truly formal settings.
Is it okay to wear canvas shoes without socks?
Absolutely! Canvas shoes can look great without socks, especially in warmer weather. Consider no-show socks to absorb sweat and maintain hygiene.
Are canvas shoes appropriate for all seasons?
Canvas shoes are perfect for spring and summer. In autumn, they can work on dry days, but they're not the best for winter's wet and cold.
What kind of pants go well with canvas shoes?
Canvas shoes are versatile; they go well with jeans, chinos, and even shorts. Just make sure your pants complement the shoe's casual nature.
Can I wear canvas shoes to the office?
If your workplace has a business casual dress code, a clean and smart pair of canvas shoes can be office-appropriate.
How many pairs of canvas shoes should I own?
It depends on your lifestyle, but having at least a pair of neutral-toned (like white or gray) and a bolder color can cover most bases.
Should canvas shoes be worn tightly laced or loose?
They should be laced snugly enough to provide support, but not so tight that they're uncomfortable. A relaxed lace can work for a casual look.
Can canvas shoes be customized?
Yes, they're a great canvas for customization! Feel free to add your own touch with paint, patches, or even different laces.
Can I workout in canvas shoes?
Canvas shoes don't offer much support for high-impact activities, so it's best to wear them for casual wear or light exercises like walking.
Are canvas shoes suitable for hiking or rough terrain?
They're not designed for such activities. It's best to wear footwear that provides better traction and support.
How do I prevent my canvas shoes from smelling?
Let them air out after wearing, use foot powder or deodorizing sprays, and make sure your feet are clean before slipping them on.
Can canvas shoes be machine washed?
Some can be, but check the label first. It's often safer to hand wash them to prevent warping or fraying.
Do canvas shoes require breaking in?
They usually have a shorter break-in period than leather shoes, but wearing them around the house for a bit can help them mold to your feet for comfort.
How often should I replace my canvas shoes?
When you notice significant wear or discomfort. Canvas shoes are pretty durable, but like all shoes, they have their lifespan.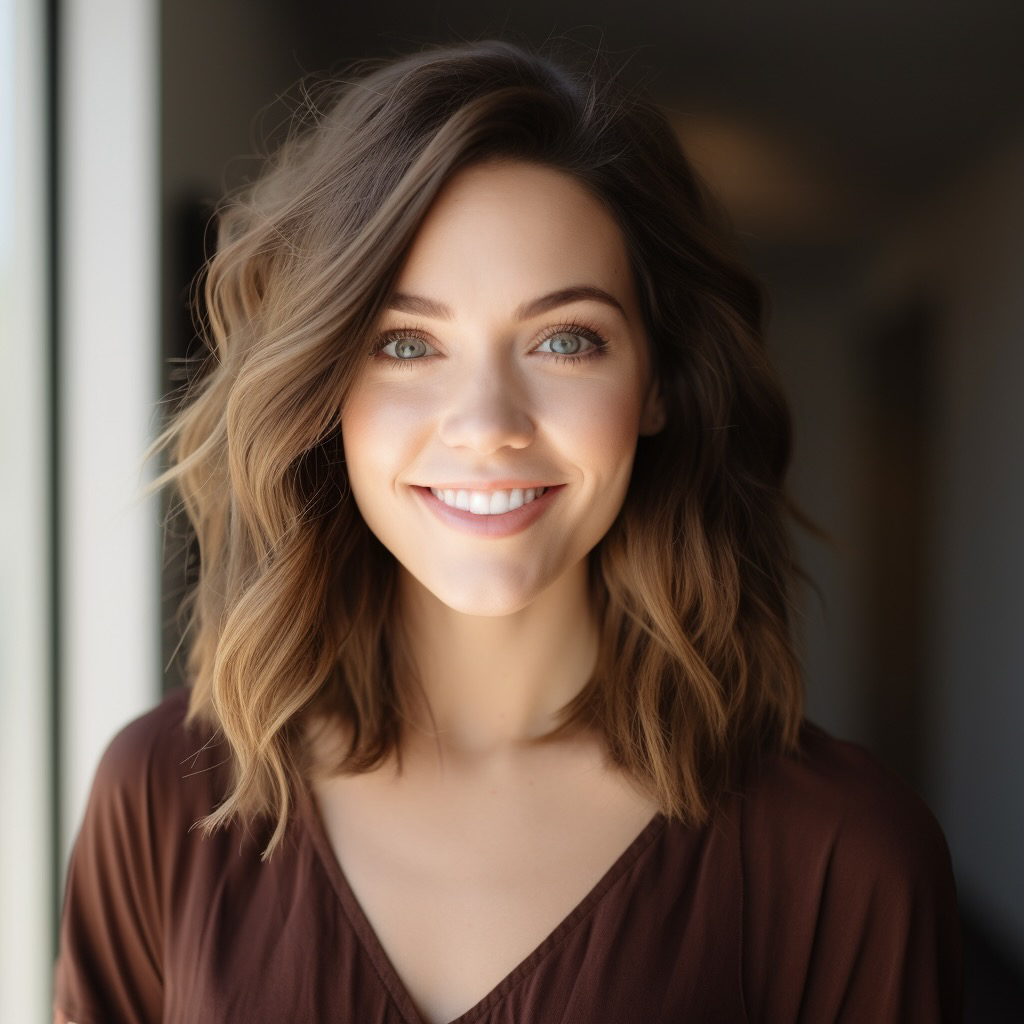 Hi! I'm a dedicated health blogger sharing valuable insights, natural remedies, and the latest scientific breakthroughs to help readers lead healthier lives. With a holistic approach to wellness, I empower individuals with accessible and actionable content, debunking myths and offering practical tips for incorporating healthy habits.