Fun fact – wearing a crisp dress shirts and jeans will drive your woman crazy.
But don't get too excited – you can't just throw on any shirt with a pair of jeans and look like Brad Pitt!
A button-up shirt and jeans can easily make you look mismatched and weird when worn incorrectly. To nail that shirt and jeans look, you need to understand a few basic concepts when it comes to fit, tucking, and footwear.
Guys that get it right instantly set themselves apart from the polo shirt sheep out there. Nothing is more attractive to a woman than a white shirt-wearing man showing off his forearms and a perfectly styled wristwatch.
It's not rocket science – you just need to know a few simple tips and tricks.
In today's article, we're covering just that. Stick with it until the end, and you'll discover:
Dress Shirt And Jeans #1: Jean Types
Jeans come in different shapes, colors, and fits, and not all styles will look good with button-up shirts.
Picture this outfit:
A well-tailored, white Oxford shirt with an open collar
Silver chronograph watch with a brown leather strap
A matching brown leather belt with a silver buckle
Baggy ripped jeans with a distressed black-gray design
Brown Oxford Brogues
You don't have to be a style expert to know those jeans completely ruin that outfit.
The reason? Their improper fit and fabric design.
How Should Your Jeans Fit?
I can answer this with a single term – 'straight cut jeans.'
Let me explain. Straight-cut jeans create a timeless silhouette. They're not too skinny, and they're not too baggy.
When wearing a button-up shirt and jeans, be mindful of the tailored silhouette of most shirts. Unless you're wearing an oversized design, most shirts create a sharp profile to match that of a well-tailored suit.
So, when choosing your jeans, opt for a pair that will have a similar effect:
Baggy Jeans – Look oversized and mismatched when paired with a shirt
Skinny Jeans – Look skin-tight compared to a shirt and will fatten your torso.
Straight Jeans – The perfect fit for a shirt combo. Not too baggy and not too skinny.
Can You Wear Ripped Jeans With A Shirt?
Absolutely not.
It's that simple, gents.
The whole point of wearing jeans with a shirt is bridging the formal and informal style gap. The aim is to look well put together and presentable without wearing dress pants or a suit.
Ripped jeans present many problems when it comes to men's style. But for this article, they are as follows:
They heavily contrast the formality of a button-up shirt
They look too urban. Streetwear and tailoring do not mix
Unless you're in your early 20s, ripped jeans look weird on any man
My advice? Go for a dark-colored pair of straight-fit, plain jeans. No rips, no distortion – just solid color and a classic silhouette to boot.
Dress Shirt And Jeans #2: Shirt Types
When it comes to choosing a shirt to go with your jeans, things get easier.
In short, most shirts will work with jeans when styled correctly.
The only exceptions are shirts with:
French cuffs
Wingtip collars
Pleats
A front panel designed for a tuxedo
These features indicate a shirt should be worn exclusively in the most formal situations. Wearing these with jeans will present you as a man who doesn't understand the basics of men's style.
Concerning the color of your shirts, stick to the menswear staples:
White – Can be worn with any color of jeans
Light Blue – Wear with mid-blue or navy jeans
Light Pink – Can be worn with light and dark blue jeans
Patterned (checked or striped) – Judge according to the above colors
Dress Shirt And Jeans #3: Build A Smart Casual Outfit
A button-up shirt and jeans is a classic combination for any smart-casual outfit.
However, there are other garments you can add to this ensemble to make it more complex and interesting.
Layering knits, jackets, and undershirts can improve your smart-casual aesthetic and take your outfit from good to freaking awesome.
Here's how.
Knits and Sweaters
When layered over the top of a shirt, a knit or sweater can add a stylish flair to an otherwise plain outfit.
Pair a shirt and jeans with a knitted cardigan and military boots for a classic winter ensemble. Treat your cardigan like a sports jacket – button up when standing and unbutton when seated.
Jackets and Blazers
A sports jacket or blazer is the best way to heighten the formality of your button-up shirt and jeans outfit without having to change into a suit.
A sports jacket or blazer is the best option for men attending semi-formal events like a family get-together, dinner party, or office BBQs. As with a suit, a pocket square can elevate the garment's formality when necessary.
However, I would not advise wearing a tie with a button-up shirt and jeans. The formality of a tie does not match that of most jeans.
Undershirts
On the flip side of formality, undershirts are a great way to make a button-up shirt and jeans outfit look more casual.
You can quickly unbutton your shirt and present a far more laid-back aesthetic when wearing an undershirt. Pair with jeans and crisp white sneakers for a classic family BBQ outfit.
Just be sure to untuck your shirt when it isn't buttoned up!
Dress Shirt And Jeans #4: Tucked Or Untucked?
Yes. In fact, with a lot of outfits, I recommend it.
Your tucking options depend on the purpose and formality of your outfit.
Are you wearing your jeans and shirt combination on a dress-down day at work? Then you need to tuck your shirt in and wear a pair of formal shoes.
Are you wearing your jeans and shirt combination when playing with your kids at the weekend? Then untuck your shirt, roll your sleeves up and wear sneakers. This situation calls for functionality over formality.
Check below for a few situations where it's appropriate to tuck your shirt into your jeans:
When wearing a sports coat or blazer
At a work function
When at a restaurant or high-status venue
How To Tuck A Shirt Into Jeans
The military tuck is the best way of tucking a shirt into jeans.
When maintaining the sharp silhouette of a button-up shirt and jeans combination, your shirt must not puff out around your waist.
The military tuck avoids this completely. By folding the excess fabric back on itself and into your pants, you remove the 'spear tire' look of a puffy shirt and slim down the look of your waist.
Other tucking methods include the basic tuck; however, this is far less effective when avoiding puffy shirt material around your waist.
Dress Shirt And Jeans #5: What Shoes Should You Wear?
As with many of the questions in this style guide, the answer depends on the formality of your outfit.
In short, you can wear 3 types of shoes with jeans:rong>
Sneakers
Formal Shoes
Leather Boots
Sneakers
You have to be careful when wearing sneakers with a button-up shirt and jeans. Unless your sneakers are plain white and spotlessly clean, they're going to ruin the look of your outfit.
A basic rule is to avoid bulky sneakers. Basketball sneakers are a no-go, and so is anything made from canvas. Stick to plain, white leather sneakers with as little branding as possible.
The key to sneaker success is minimalism!
Sneakers are an excellent option for times when formality isn't a problem. When around family and friends at the weekend, chances are a pair of stylish men's sneakers will look great with a button-up shirt and jeans.
Formal Shoes
You can't go wrong with a pair of brogue Oxfords or Monk Straps when wearing a button-up shirt and jeans.
However, you should be mindful of color. Brown leather looks better with blue jeans and appears less formal.
Just make sure you match your belt and wristwatch strap with your shoes! Wearing jeans instead of dress pants is no excuse to drop the ball on the basics!
WARNING: If you're taking the kids to the park, avoid wearing formal shoes. Sure, you'll look great when you arrive. But after a muddy game of ball with the kids, those brogues won't look as stylish as they once did.
Leather Boots
Leather boots are another great option for pairing with jeans and a shirt. Depending on the construction, boots often have the durability to withstand tougher conditions while still looking professional and stylish.
Softer leathers like suede can also look fantastic with jeans and a shirt. Suede comes in many different colors, making it easier for a man to inject a bit of vibrancy into his outfit.
The best boots to wear with jeans and a button-up shirt are:
Chelsea Boots – Stylish and sharp. Great for more formal events
Military Boots – Great for events taking place outdoors in grassy conditions
Desert Boots – Stylish and come in a wide range of colors.
There you have it, gents. Wearing a button-up shirt and jeans in 2023 is a piece of cake. So long as you stick to the basic rules of menswear and take note of fit, fabric, and function, you can't go wrong.
Want to take your smart-casual knowledge to the next level? Click here to discover my guide to feeling comfortable and rocking a more casual style.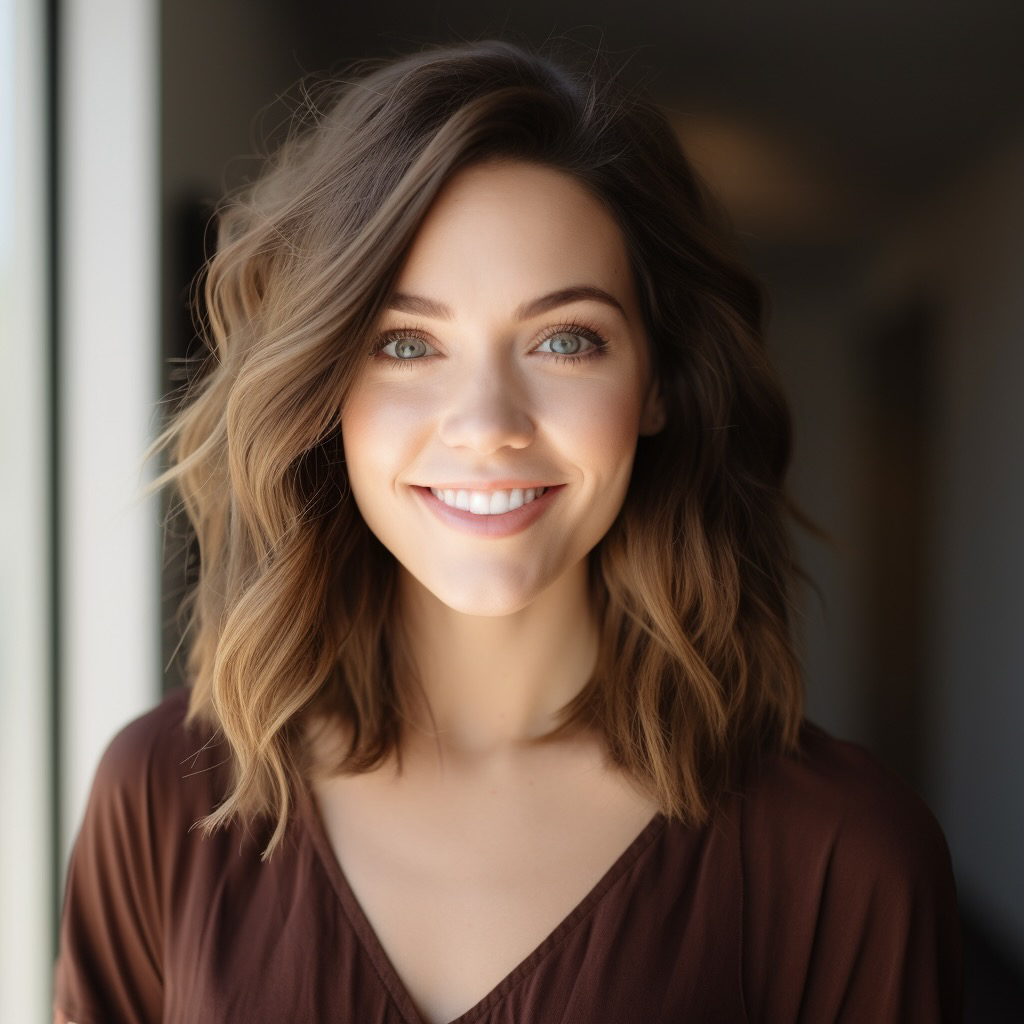 Hi! I'm a dedicated health blogger sharing valuable insights, natural remedies, and the latest scientific breakthroughs to help readers lead healthier lives. With a holistic approach to wellness, I empower individuals with accessible and actionable content, debunking myths and offering practical tips for incorporating healthy habits.