We love answering reader questions, and several people have emailed for advice on how to officiate a wedding. Writes Bridgette: "I've been asked to officiate for a dear friend. I'm honored but nervous, and I want to make sure it's special for the couple. Any tips?" 
We reached out to Madison Malone Kircher, who officiated a stoop wedding for her neighbors, Maddy and Cory. She did such a bang-up job, that another couple, Nicola and Aaron, who also live in the building, asked if she would officiate their wedding (pictured above). We asked her to reveal everything she's learned…
How did you prepare to officiate?
Madison: After I agreed to officiate Maddy and Cory's wedding, I immediately got ordained through the American Marriage Ministries. I found the website to be really clear — basically idiot-proof — in its instructions, which vary from state to state, and I paid extra to receive a pre-printed packet of the legal paperwork.
What does it feel like to be ordained?
Madison: I'm drunk with power. It feels very silly.
Maddy and Cory with Madison
How did you start writing the ceremony? Seems daunting.
Madison: I sent Maddy and Cory a Google doc with relationship questions and asked them to share as many details as they could, without worrying about writing in complete sentences (that's my job!). I did the same for Nicola and Aaron. When you talk to couples who are about to get married, they have great stories and lovely things to say about each other. It's a big day and you get this shot to tell the love of your life why they are the love of your life.
Would you share those questions with us?
Madison: Sure! With the Google form, I liked getting answers from each partner separately.
THE COUPLES QUESTIONNAIRE
* Are you writing your own vows?
* If not, do you have a preferred set of vows you'd like to use? Or snippets of vows you've liked at friends' weddings?
* Do you have any specific readings (religious texts, poems, short stories, song lyrics, dirty limericks, etc.) you would like incorporated?
* Do you want a certain song played at any point?
* Do you want a moment of silence to honor any late family members? Or, anything to be read on behalf of a loved one who can't attend?
* Do you want any kind of family vow or participation?
* Tell me about the first thing that drew you to your partner?
* Tell me about a moment in your relationship you knew you were falling/had fallen in love with your partner.
* Tell me something your partner does that makes you feel loved and seen. Can be big or small, silly or serious!
* What is your favorite thing — or just a favorite thing — about your partner?
* What is something you deeply respect about your partner?
* Tell me about some places that remind you of your relationship and why?
* How do you want to remember this ceremony? (Funny, serious, tear-jerking, etc.) What are you hoping to get out of it?
* Tell me anything you've ever liked or hated about weddings you've attended and we can steal/avoid accordingly.
* Literally any other thoughts or anecdotes.
Nicola and Aaron with Madison
In your expert opinion, what makes for a good wedding ceremony?
Madison: It shouldn't be overly long — I think 15 to 20 minutes is your sweet spot. People liked to be talked to in the way they are talked to normally. I think of it as a storytelling event. You're really just telling the love story of two people, and guests should sort of nod along but also discover things they didn't know about the couple.
Any chance you're a former theater kid?
Madison: Could you smell it on me? I was absolutely a theater kid! I've also sung at different weddings and funerals. I'm a full-service shop.
I bet your theater experience comes in handy.
Madison: Well, I recommend choosing an officiant who can not only write the ceremony but also read it well — including managing their own nerves — and even improvise a little, for instance if a trash truck drives by. The couple should feel sure that you've got this, so that they can just feel whatever they need to feel during the ceremony.
Any advice for public speaking?
Madison: I talk incredibly quickly, so I always speak 100 percent more slowly than I think is appropriate. Also — I will die on this hill — if you're officiating or giving a toast, it should be printed on card stock or paper, not pulled up on your phone. Nobody wants your phone in the pictures. And always write everything down, including any off-the-cuff jokes that come to mind or any last-minute announcements you're asked to give.
Can you walk us through the order of events?
Madison: Yes, here's the rough outline from Nicola and Aaron's wedding:
CEREMONY TIMELINE
* Welcome
* Announcements, especially about putting phones away, etc.
* Quickly introduce yourself. Something like, "Most of you haven't met me. Here's how I know the couple…"
* Something meaningful and site-specific about where the wedding is being held, especially if it's in a city or at a venue that's significant to the couple or if lots of people have traveled to attend.
* Tell a few stories about the couple. You can tell the story of their meeting, especially if they're marrying in the city where they met. You can also go back to the beginning and tell their story chronologically.
* Here, it's easy to weave in family members. Mention when they met each other's families and honor any people they've lost along the way.
* Halfway through, if you've got a poem or religious text, consider planning ahead for other guests to give these readings. Nice to get another character involved.
* Then, transition to more personal material. E.g., "Here, I've asked the couple to take turns sharing something they love about each other, which were based on their answers to the questionnaire…"
* Vows
* Exchanging of rings
* The kiss
* Pronouncement. Both times I have said something like, "And with that, by the power vested in me by the sketchy website I paid $15 to in order to become ordained, I now pronounce you…" Everyone thinks that's hilarious.
* Announcements for what follows, the reception, etc.
Have you ever cried while officiating?
Madison: I get choked up during everyone's vows. As the officiant, if the couple writes their own vows, you get to turn off your brain and simply enjoy the wedding for a few minutes. It's so special to get to draft off the energy of two people who are getting married. Officiating gives you a really rare, front-row, VIP seat to this special moment that isn't about you. Your only job is to help your friends on their special day.
CoJ readers often wonder what to wear to weddings. A reader named Maureen wrote: 'I want to feel beautiful but not draw attention to myself. It's a tricky fashion dilemma." How did you choose your outfits?
Madison: I asked! I sent pictures of everything I was considering wearing to the brides, neither of whom cared. So, I went with fairly neutral options: a navy suit for one, and a floral dress to the other.
Any final thoughts?
Madison: Don't forget to sign the marriage certificate and mail the paperwork! You're going to need a stamp, is what I'm saying.
Have you ever officiated a wedding? What advice would you add? Thank you, Madison!
P.S. 11 wedding dos and don'ts, and who will (or did) officiate your wedding?
(Photos of Nicola and Aaron's wedding by Sylvie Rosokoff. Photos of Maddy and Cory's wedding by Karen Hill.)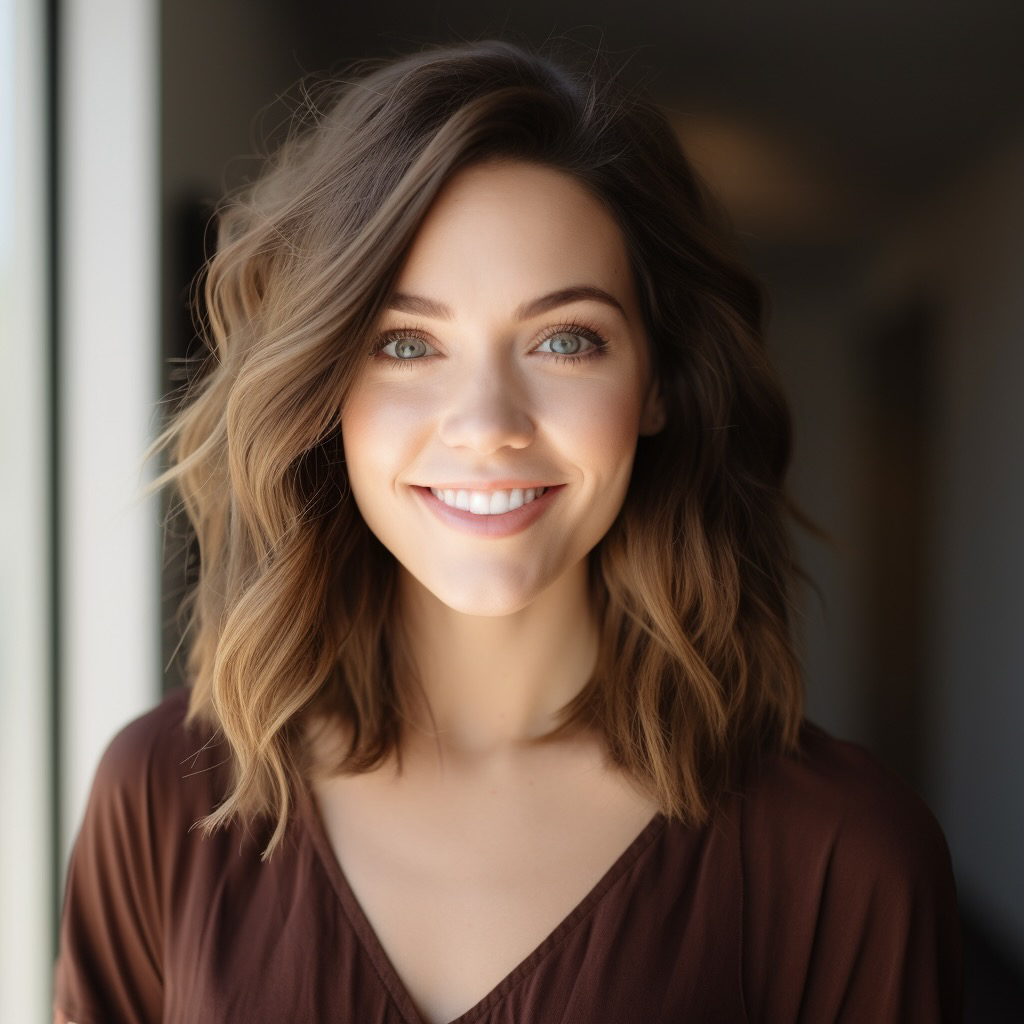 Hi! I'm a dedicated health blogger sharing valuable insights, natural remedies, and the latest scientific breakthroughs to help readers lead healthier lives. With a holistic approach to wellness, I empower individuals with accessible and actionable content, debunking myths and offering practical tips for incorporating healthy habits.