What does it mean to match men's accessories? Everyone knows a "put together" man when they see one…
…A man wearing an outfit that's coordinated and harmonious down to the very last detail.
Knowing the right way to wear accessories can make or break a look. How is it done though?
The truth is, there are unwritten rules for each accessory that decide whether you're that "put together" man or you look confused and mismatched.
Today I'm sharing those rules with you so you can give your own outfits some flair, personality and sprezzatura.
Today I'm going to show you how to match:
Your watch
Your belt
Your tie
Your pocket square
Your jewelry (rings, bracelets and more)
Matching Men's Accessories Rule #1 How To Match Your Watch
Watches are the king of men's accessories. You can wear one any time, any place and putting a watch on is part of most men's morning routines.
I deliberately put this point first because the first rule of matching your watch to your outfit applies to many men's accessories: keep your metals, leathers, and formality level consistent.
If you only want to own one watch, pick the dress code you want to match it to (probably what you wear to work), and wear it only with that.
If you want to wear a watch every day, shop smart and build up a small, versatile collection:
A dress watch with a polished stainless steel or silver case if your other accessories are steel or silver. Or, a dress watch with a brass or gold case if you're likely to wear your watch with yellow accessories. Combine a neutral-colored black, white or silver dial with a stitched, high-shine leather band for a subtle yet high-quality feel.
Want a smart-casual sports watch? Look for a model with a polished or brushed stainless steel case. This should be water-resistant to 100m or above, include any bells and whistles you desire (such as a chronograph or GMT function). Choose a dial in any of the dress watch colors, gray, dark blue or another versatile color. For the band here you can bring in a metal bracelet or a matte leather strap with patina.
Lastly, for a casual watch consider a military field-style and dive watch designs. A brushed or bead-blasted stainless steel case will match the vibe of a relaxed outfit. Complement the canvas or webbed belt you wear with shorts using a metal bracelet OR a canvas strap in a similar color if you want to match any outfit, including super-casual summerwear.
Matching Men's Accessories Rule #2 How To Match Your Belt
As with your watch case and strap, you'll want to match your leathers and metals to the dress code of the rest of your outfit (no fancy dress belts with a pair of Bermuda shorts to a cookout). This includes matching the type of leather, e.g. brown suede with brown suede.
There are time-tested rules on what belt to wear with shorts, jeans, dress pants, and suits. Here's a quick breakdown:
Casual: CASUAL BELT. Webbing, canvas, leather-backed canvas, or colorful braided leather.
Smart-Casual: SMART-CASUAL BELT. Heritage workwear, tooled leather, or rodeo belt.
Business Casual: DRESS BELT. Plain, stitched leather belt.
Business Formal: DRESS BELT. Plain, stitched high-polish leather belt. Or, consider trying suspenders.
Black Tie: NO BELT. Wear suspenders and trousers with no belt loops. (Don't worry, if tuxedo pants with belt loops are all you have, your cummerbund will hide it.)
White Tie: NO BELT. Always suspenders.
NOTE: This doesn't mean you need a million belts, one for each dress code and color of shoes you own.
As a starting point, I recommend a black or dark brown belt to match the shoes you wear to work – typically where you want to make the biggest impression. Then, try a smart-casual belt that matches your favorite off-duty, weekend shoes you wear to restaurants and events. Slowly build up your collection from here, focusing on the belt which will work with the most amount of shoes in your closet and the outfits you wear when looking to make a good impression.
Of course, this process can be avoided if you have interchangeable belts and buckles that can be swapped around depending on the occasion and the other metals and leather colors you're wearing.
Matching Men's Accessories Rule #3 How To Match Your Tie
Don't buy a tie without something to match it to.
Remember, the tie is the accessory, not your suit. Buy jackets and suits first, then shirts and finally ties.
If your tie and shirt are both visibly patterned, the tie pattern should generally be bigger (not necessarily different shapes – wide and narrow stripes, for example, play together just fine). Note that, although the tie pattern size rule is a handy guide, there are exceptions like pin-dot patterns.
Imagine the men's style color wheel to coordinate ties with shirts and jackets. Go for either complementary, triad or analogous colors.
Cooler tones like deep blue, olive green, and royal purple are most versatile – they don't fight with other colors for attention. Warm tones like red, orange and yellow are riskier to match but more eye-catching and go well with a navy or charcoal suit.
If you can only buy a few ties, go for darker colors. They'll be more versatile and easier to match because they read as more neutral.
Here again, match the level of formality. Bolder patterned shirts, button-downs, and chambray shirts are more casual and go well with knit and other casual ties. Plain dress shirts deserve nothing short of silk.
Matching Men's Accessories Rule #4 How To Match Your Pocket Square
Even if the suit rental place recommended it for your senior prom back in the day, your pocket square isn't supposed to match your tie. You want matched colors but contrasting – yet complementary – patterns.
Alternatively, pick up shirt or jacket colors in the pocket square. Make sure it's not so similar to the jacket that it disappears. For instance, with a navy jacket, white with navy polka dots is better than navy with white dots.
Matching your pocket square to your outfit isn't just a matter of coordinating colors and patterns. You also need to match the formality of your outfit. The most formal color for a pocket square is plain white. This is suitable for serious business suits and tuxes and is a good choice for a job interview. At the other end of the spectrum, an eye-catching floral pattern is probably best avoided if your office has a strict dress code.
Another aspect of matching formality is your choice of pocket square fold. A presidential fold is the most formal and subtle option (that goes perfectly with that white pocket square), while the puff fold is probably the most relaxed and ostentatious. Check out my pocket square fold infographic to learn 9 different options.
Matching Men's Accessories Rule #5 How To Match Your Jewelry
Tie bars, cufflinks, bracelets, necklaces, and rings should match the metals in your belt and watch and complement the overall style of your outfit.
Keep in mind that shiny accents inherently draw the eye, so wear it somewhere that can carry the weight of that. Simple is generally better.
You also want to be sure to balance your wrists and hands. The human eye loves symmetry and balance – don't stack up one wrist with rings or one wrist with bracelets and leave the other bare.
If you're starting out with accessories, look for jewelry in dark, neutral colors (e.g. a stone bracelet with hematite, onyx). This will increase the versatility and make your accessories easier to match. Look for understated pieces – stones in men's jewelry always have an impressive effect, and you don't want to end up with an expensive accessory that's not really appropriate to wear to anything.
Let's not forget about bags! Click here to discover why a great backpack is a man's best friend.
Add small extras to your outfits gradually as you begin to get more comfortable with the general laws of accessorizing. Don't be afraid to experiment to find your own signature pieces. Accessories are what make a classic (like a navy suit, for instance) yours. 
Click here to watch the video – 10 Golden Rules For Rocking Men's Accessories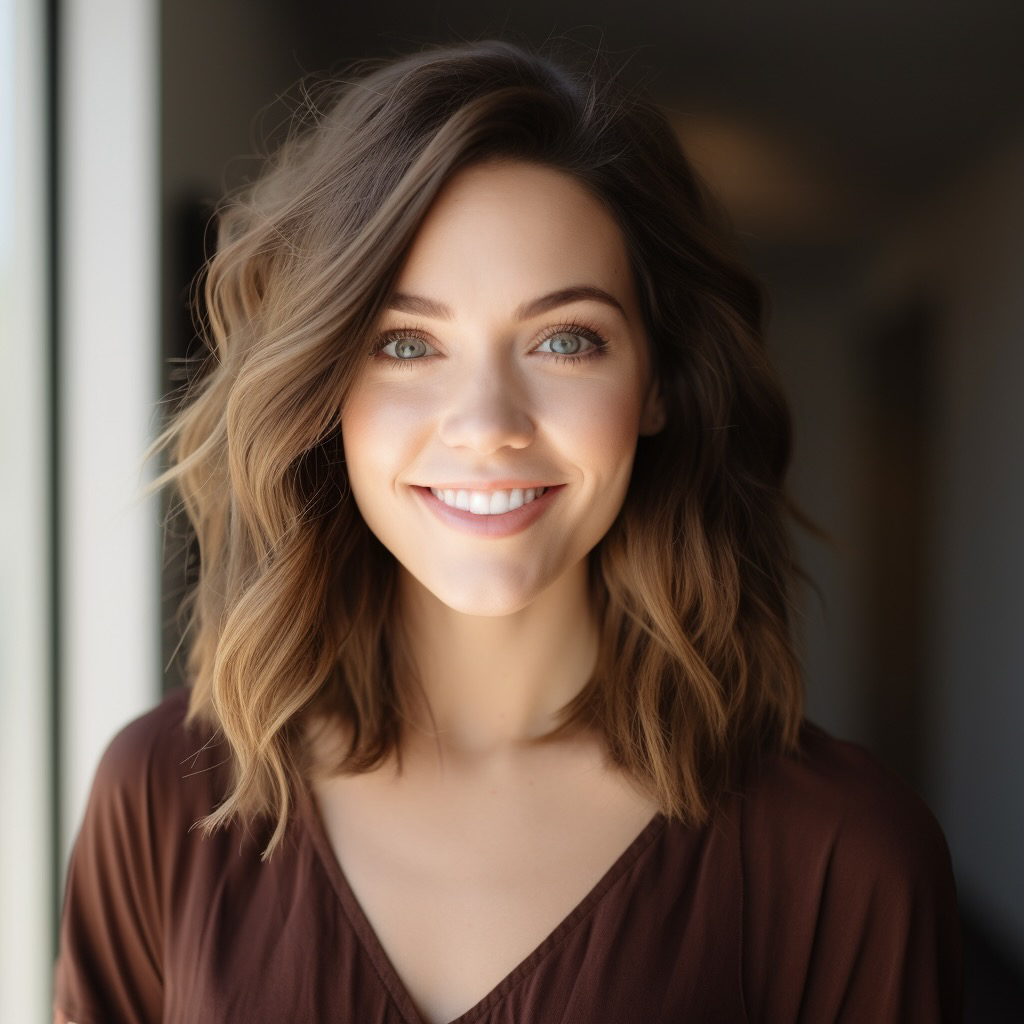 Hi! I'm a dedicated health blogger sharing valuable insights, natural remedies, and the latest scientific breakthroughs to help readers lead healthier lives. With a holistic approach to wellness, I empower individuals with accessible and actionable content, debunking myths and offering practical tips for incorporating healthy habits.