Most guys limit their jewelry to a couple of rings max. This means a watch is an expression of their personality.
The best wristwatches are simple, versatile, sophisticated, and classic, and knowing how to match a watch with your outfit is imperative.
The style of watch you choose to wear needs to match the formality of your outfit. This article will give you all you need to know to choose the right watch for you.
In this article you will find:
Watch Outfit Tip #1: Does The Formality Of The Event Dictate The Formality Of The Watch?
There is a wide variety of watch types; each one has a different level of formality and can alter an outfit all by itself. Knowing how to match a watch with your outfit begins with knowing the formality of the watch itself.
Watch Categories
The recent developments in wearable technology have allowed watchmakers to make nifty gadgets far more advanced than simple timepieces. You can make calls, track your GPS coordinates, and check your calendar through gadget watches.
Leaving exclusive gadget watches out of the equation, there are 5 categories of watches that most men own:
Dress Watches – A watch with a plain white face and no complications and a black leather band is as formal as it gets. The most formal dress watches are the ones that only show hours, minutes, seconds, and maybe the date.
Diver's watches – Also referred to as a diving watch, these work/tool watches. Don't be inspired by James Bond movies and wear a divers watch with a suit. That's the equivalent of wearing a suit with work boots.
Chrono / Sports Watches – Not an authentic dress watch, but it can be quite dressy, especially in the higher brands. Sports watches are durable, sleek, and made from high-quality plastic composites. Expect compasses, odometers, altimeters, GPS technology, pulse monitors, and a range of other functions for the guy leading an active lifestyle.
Pilot or Aviator watches – Featuring a simple dial design and a rather large (over 50mm) diameter, these watches are accurate and easy to read. Originally worn over the pilot's jacket – they have a large crown that you can operate while wearing gloves.
Field Watches – During World War I, the hacking character of a field watch allowed infantrymen to stop the second hand on their timepieces to synchronize their watches. Field watches are versatile timepieces that are tough enough for active duty. The simple design improves the legibility of the numerals. Typically, these watches are moderately sized, with white or green numerals against a black dial, and work on a hand-winding mechanism.
Levels of formality and how to match a watch with your outfit
Men's watches have a specific purpose. Avoid common fashion blunders by matching your watch style with the formality of the occasion.
Black tie / White Tie – For formal events, simplicity is critical. Historically – it would be considered rude to refer to your watch at such an event. A simple dress watch in a classic style and black leather band will mute any objections from conservative observers.
Business dress – For business – go with a classic and straightforward styled gold or silver watch with a thin dial and limited or no complications. A dark conservative suit pairs best with a classic dress watch or a diver watch with a leather strap.
Business Casual – A light-colored suit with no necktie complements a high-end Chrono, pilot, or field watch.
Casual – If a watch has a metal band, it is considered less formal. A metal band is generally suitable for casual wear, while a leather band is suitable for any purpose. You can wear any of the watch categories with a combination of jeans, a chambray shirt, and dress boots. You should only wear digital watches with casual clothes or workout attire.
Sports – The strap, case, and watch dial is protected with materials that allow you to focus on the activity – no need to worry about your watch snapping off your wrist or the glass shattering mid-game.
Watch Outfit Tip #2 Do Leather Watches Straps Have To Match Your Belt Or Shoes?
The material and color of your shoes are a suitable reference for the choice of the watchband. You should start by matching your belts and shoes.
You should wear a black watchband with black shoes and a belt; a brown band with a brown belt and shoes; a silver or gold band suit either color.
Interchangeable bands are an excellent option for men who own shoes in different colors. The watchbands don't have to be the same color as your shoes but have a similar tone (light vs. medium vs. dark).
Rough, worn-in leather straps work better with jeans. Such a watch would not be appropriate at a fine-dining event.
A good leather strap is a classic choice, but gold or silver bands are appropriate when they complement the rest of your outfit.
Watch Outfit Tip #3 How Do You Wear Metal Watch Bands?
The metal case of the watch (the frame around the face) should complement the metal accents of your other accessories. The case can be square, rectangular, round, and polygonal. The finish on the case can be matte, shiny, matte, patterned, or inlaid with crystals or other jewels.
The metals used to make the case include steel, gold, silver, platinum, and titanium.
You can wear a rose gold watch with a gold belt buckle – it's close enough.
Be sure to coordinate the metal color with your watch and ring so that all your accessories, for example, are gold.
Pay attention to the other accessories, including cuff links, shoe buckles, buckles on the side adjusters of trousers or the back of your waistcoats, and any other piece of jewelry on your outfit.
A gold-plated watch is best-suited to clothes and shoes in earthy tones, while silver goes with grey, blue, and black.
Watch Outfit Tip #4 How Do You Match Heirloom Watches To Your Outfit?
Heirloom pieces represent a legacy.
They are usually worn as a good-luck charm or as a memory of the original owner. An heirloom watch doesn't always follow the rules of matching watches with clothes.
For a simple reason – they are great conversation pieces, and they make you memorable. Heirlooms allow you to bend and even violate the rules mentioned here.
Watch Outfit Tip #5 When In Doubt Match Your Watch To Your Shoes
Black is generally dressier, but that doesn't make it the default right choice. Sometimes brown shoes are just a better choice. Interchangeable leather bands are helpful here – one in brown and one in black for each watch. Or another color for more variety.
Black leather is more formal than brown. A black watchband is more suited for formal events.
Silver watches match best with shoes in black, gray, silver, and blue shades. Gold watches go with browns, beiges, tans, and other earth tones.
Are you wearing Oxford balmoral black shoes with a dark suit? Go with a formal watch.
Watches should be proportionate to your body. Thin men can work slim watches, while bigger guys can carry watches with boxier and robust watch faces.
Use these tips to ensure harmony between your clothes and your watch. Thinking of investing in more great accessories? Click here to discover the secret world of signet rings.
FAQs: How To Match Watch With Outfit
Can I wear the same watch with every outfit?
If you have a versatile watch, such as a simple dress watch or a refined smartwatch, you could wear it with a wide range of outfits. However, having a few options to choose from can help you tailor your look to specific occasions.
Is it okay to wear a leather watch band in summer?
While leather bands can be a bit warmer, they can still be worn in summer. Consider a light-colored or perforated leather band for added comfort.
What kind of watch goes with a polo shirt and jeans?
With a polo shirt and jeans, a casual watch like a field watch, a diver watch or even a stylish smartwatch would be a good fit.
Can I match my watch to my glasses frames or other accessories?
Yes, coordinating your watch with your glasses frames or other accessories can create a harmonious and polished look.
Can I wear a watch on either wrist?
While watches are traditionally worn on the left wrist, you can wear a watch on whichever wrist is most comfortable for you.
Should the color of my watch match the color of my outfit?
The color of your watch doesn't need to match your outfit exactly but should complement it. Black, silver, and gold are generally versatile choices.
Is it okay to wear a smartwatch with a formal suit?
It depends on the smartwatch. If it has a sleek, unobtrusive design and a neutral color, it may work. However, a dress watch would be the more classic choice.
What type of watch works best with a tuxedo?
Traditionally, it's advised not to wear a watch with a tuxedo as it suggests a preoccupation with time. However, if you choose to wear one, opt for a very elegant, minimalist dress watch.
Can I wear a gold watch with silver jewelry?
Yes, mixing metals has become more accepted in modern fashion. However, try to keep a balance and not overwhelm your look with too many conflicting pieces.
Should I match my watch metal with my wedding ring?
While not a hard-and-fast rule, matching the metal of your watch with your wedding ring can lead to a more harmonious look.
How do I match my watch to a business casual outfit?
For business casual, consider a simple dress watch or a hybrid watch that blends elements of dress and sport watches. It should be understated but still sophisticated.
Should my watch face color match my outfit?
Your watch face color doesn't need to match your outfit exactly, but it should complement it. Neutral colors like white, black, or metallic are versatile and can go with almost any outfit.
What type of watch goes best with casual wear?
For casual wear, you have a lot of flexibility. Diver, field, pilot, and racing watches can all fit well. Digital watches or watches with rubber bands can also be good casual options.
Can I wear a metal band watch with a formal suit?
Yes, a watch with a metal band can be worn with a formal suit, especially if it's a silver or gold color. Remember that subtlety is key with formal attire.
Can I wear a sports watch with formal wear?
Generally, it's not recommended to wear a sports watch with formal wear. However, a high-end sports watch may work with business casual or semi-formal attire.
What type of watch should I wear with a suit?
A dress watch is the best option to pair with a suit. These watches are typically thin, understated, and made of precious metals with a leather band.
Click below to watch the video – 5 Tips To Match Your Watch With Your Outfit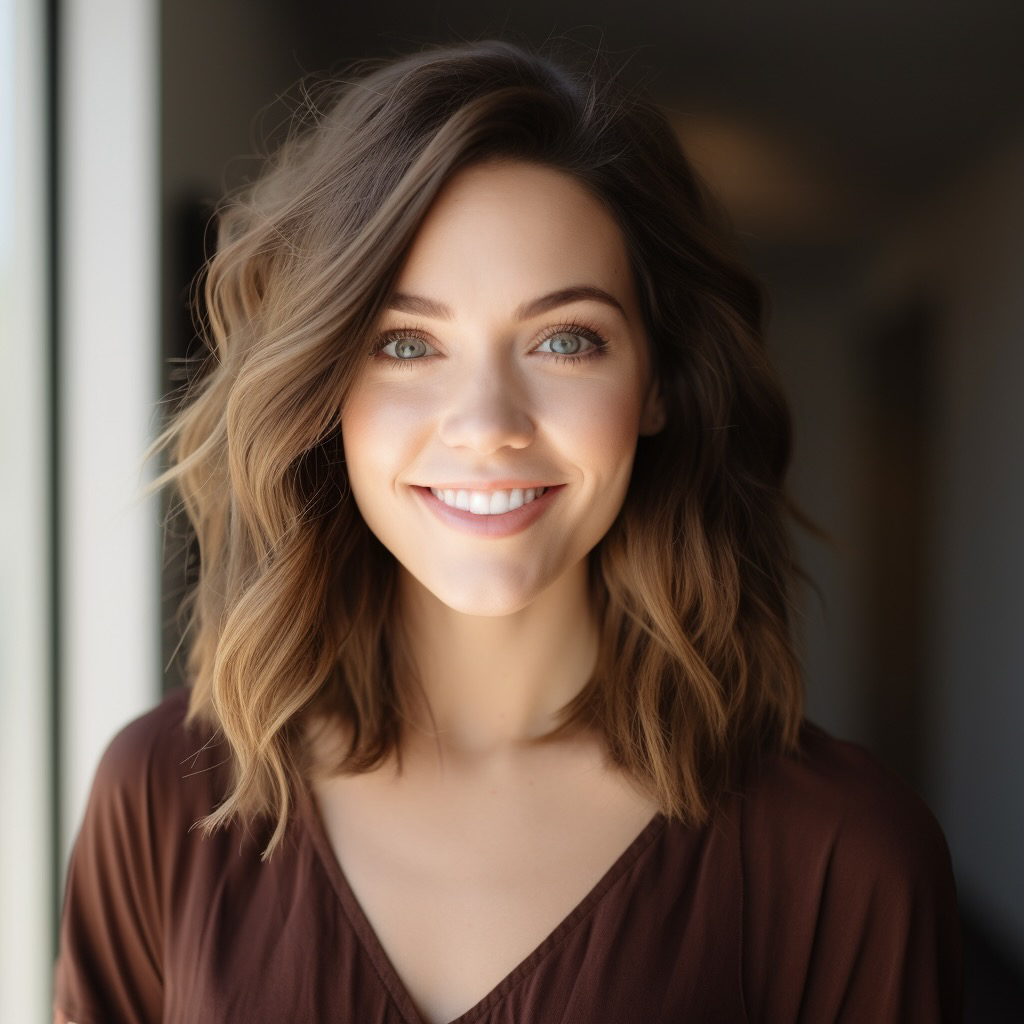 Hi! I'm a dedicated health blogger sharing valuable insights, natural remedies, and the latest scientific breakthroughs to help readers lead healthier lives. With a holistic approach to wellness, I empower individuals with accessible and actionable content, debunking myths and offering practical tips for incorporating healthy habits.