In the ever-changing world we live in, the concept of "New Money Aesthetics" has gained popularity.
It's a style that exudes confidence, luxury, and success. It is often emulated by those aspiring to the lifestyle of the wealthy elite.
Today, we'll explore exactly what the "New Money Aesthetic" is and how you can utilize it to your advantage and dress like a billionaire.
In this article, we'll cover:
What Is New Money Aesthetic?
Defining The New Money Aesthetic
New Money Aesthetic is all about making a bold statement through fashion.
This is done by embracing opulence and showcasing one's wealth. This is accomplished by wearing clothing with loud designs, bold colors, and wild patterns.
Think designer footwear and Gucci belts. New Money is characterized by a combination of high-end clothing, flashy accessories, and an 'unapologetic' display of affluence.
Most prominently is that last part – an 'unapologetic' display of affluence. New Money Aesthetic has a goal of showing off wealth and status. There is very little room for subtly here.
Key Elements Of The New Money Look
While getting the New Money look may sound like you can just throw on a pair of designer jeans, Yeezy's, and a new AP Royal Oak, there are actually more components to it than just throwing on what's most expensive.
To truly attain the look of New Money, here are a few essential components:
Luxury Brands: Designer brands like Gucci, Louis Vuitton, and Balenciaga are a staple for New Money. Logos are featured prominently.
Tailoring: Perfectly fitted clothing is important. Tailored suits, shirts, and trousers are staples of this style. Even basics like T-shirts and jeans must fit properly.
Flashy Accessories: Oversized sunglasses, extravagant watches, and statement jewelry are important items to make this style pop.
Modern Grooming: Ensuring that you have the latest haircut, grooming, and modern polished appearance is essential. More skin fades and fewer crew cuts.
Difference Between Old And New Money Aesthetics
New Money Aesthetics has one goal – to display your status of wealth. It is styled to deliberately show off expensive brands, watches, and accessories within your ensemble.
The main goal of the New Money look is to show others that you have status by means of how expensive your outfit is. Because the average person could not afford an $80,000 outfit consisting of jeans, a T-shirt, sneakers, and a $65,000 watch.
In contrast, Old Money Aesthetics has a completely opposite way of displaying the same status of wealth.
The Old Money look tends to be much more understated in its composition. It usually features timeless, classic pieces that provide a sense of wealth, without being too posh.
Old Money Aesthetic has the appeal of expensive, tailored pieces that come together in a way that exudes classic and timeless fashion. Think classic suits, tailored trousers, and a neat haircut.
If you want to dive deeper into the Old Money appeal, check out this article I wrote about Old Money Aesthetic: How To Dress Rich And Look Stylish.
Why Dress Like A Billionaire?
The Allure Of The New Money Aesthetic
The allure of this look lies in its ability to command attention, exude confidence, and leave a lasting impression.
By having a bold appearance, this style can open new opportunities both professionally and socially. When people get the notion that you are wealthy, they will naturally be attracted to who you are and what you do.
As humans, we tend to be naturally attracted to status and wealth as we see it as a means to a better and happier life. While that's a topic for another discussion on its own, when we see someone who appears wealthy, we are naturally curious.
What Advantages Does New Money Aesthetic Have?
Having this New Money look in today's world has many advantages to it.
First, it is one of the quickest ways to give off a first impression that you are very wealthy. This can have its own list of benefits but is one of the biggest advantages of rocking this look.
It also can massively help you network. As I discussed earlier, people are naturally curious when they see someone who exudes wealth. This can open the door to conversations and rooms that you may not have been able to be a part of as a regular man on the street in average clothes.
Lastly, this type of style can be very attractive to women. So if you are in your 20s-30s, this may be the perfect way for you to exude wealth and appeal to the women you are interested in.
Increase Your Confidence By Dressing Like A Billionaire
I've talked about it before how if you dress well, it can have a positive impact on your self-esteem and how others perceive you.
When you are dressed like a billionaire, it makes others perceive you as confident, knowledgeable, and attuned to your sense of fashion.
This level of known perception can skyrocket your confidence. It's the old saying of "Look good, feel good." But in the sense of New Money Aesthetics, if you look rich, you feel rich.
Breaking Down New Money Aesthetic Outfits For Men
When it comes to knowing how to dress for New Money Aesthetics, there are loads of information online as to what you should wear, and what to stay away from.
I would prefer to give you some inspiration by showing you a few different New Money Aesthetic outfits that can have you looking like a billionaire in no time.
The best part is, that these can even be done on a budget by styling something similar but less expensive.
1. The Modern Business Mogul
Components Of This Look:
A modern-cut suit: Thin lapels and rarely seen with a tie, unless extremely formal
Bold-colored footwear: Suede tassel loafers in navy, maroon, or goldenrod. Can swap for chunky, high-fashion sneakers here also.
A large, expensive-looking watch: Something styled like an AP Royal Oak or Richard Mille timepiece
A leather bag: A leather handbag/modern briefcase or backpack can be used here
Bold sunglasses: The larger and more squared off, the better
2. The Casual Weekend Billionaire
Components of this look:
A designer sweatshirt: Crewneck or hoodie, opt for bold colors or a pattern
Designer pants: Jeans or chinos preferably with a designer look of distress
A bold-colored watch: Something large with a bright colored band – think Richard Mille style
Fashionable sneakers: Large, chunky, and bold colors will go far here. Balenciaga-style or similar
A shoulder sling bag: A casual shoulder sling with a logo or pattern
3. The New Money Yacht Club
Components of this look:
Bold loafers: Go for something casual but colored, A bold driving loafer would be great here
Bright-colored shorts: Cut above the knee, bold colors, something pink, yellow, or light blue
Polo: Opt for something with a logo on it or even a pattern
Bold sunglasses: Go for square and modern, leave the Ray Bans at home
An eclectic watch: Opt for something out of the ordinary, like a Jacob & Co. styled watch
Is Dressing Like A Billionaire Stylish?
The Timeless Appeal Of Billionaire Style
Despite its association with the hottest trends, certain elements of the New Money Aesthetic have a timeless quality.
Pieces like a modern cut suit, or expensive, high-end watches can ultimately transition with the times moving forward. While they may not be everyone's favorite choice, they still offer a glimpse into what the future holds for the "new classic" style.
And whether or not you enjoy New Money Aesthetics, the overall appeal of dressing to showcase wealth is a trend as old as time. It just happens to be the current one.
How To Balance Opulence And Subtlety
While the New Money Aesthetic does celebrate opulence, it's essential to balance it with some level of subtlety.
The best way to do this is by mixing your statement pieces with a few understated items to avoid looking like a posh runway model during fashion week.
This can be done by ensuring that your base, for example, your shirt and pants, are staple, modern pieces, but aren't as overly flashy as your accessories.
Wearing a T-shirt with a small designer logo and some modern chinos in navy is a perfect base. Then add in chunky sneakers and a large watch and you've complimented the opulence with a little subtlety.
How Billionaires Influence Fashion Trends
Billionaires and celebrities often set new fashion trends by simply wearing unique and luxurious pieces. This applies to New Money fashion as well.
When you see Jeff Bezos wearing an expensive watch and a designer polo on his mega-yacht, it tends to have an effect on how you perceive his fashion sense.
Some billionaires even dress more casually and still wear a few staple New Money pieces like watches, bags, and footwear.
And because we tend to get curious when we see the wealthy elite, we oftentimes might start adding a few pieces of these items to our wardrobe to stay modern with our style.
So in conclusion, New Money Aesthetics are a great way to showcase a perceived level of wealth and if done correctly, can influence your own mindset and the confidence of those around you.
If you're looking for more current fashion trends, check out this article I did on Dark Academia Fashion.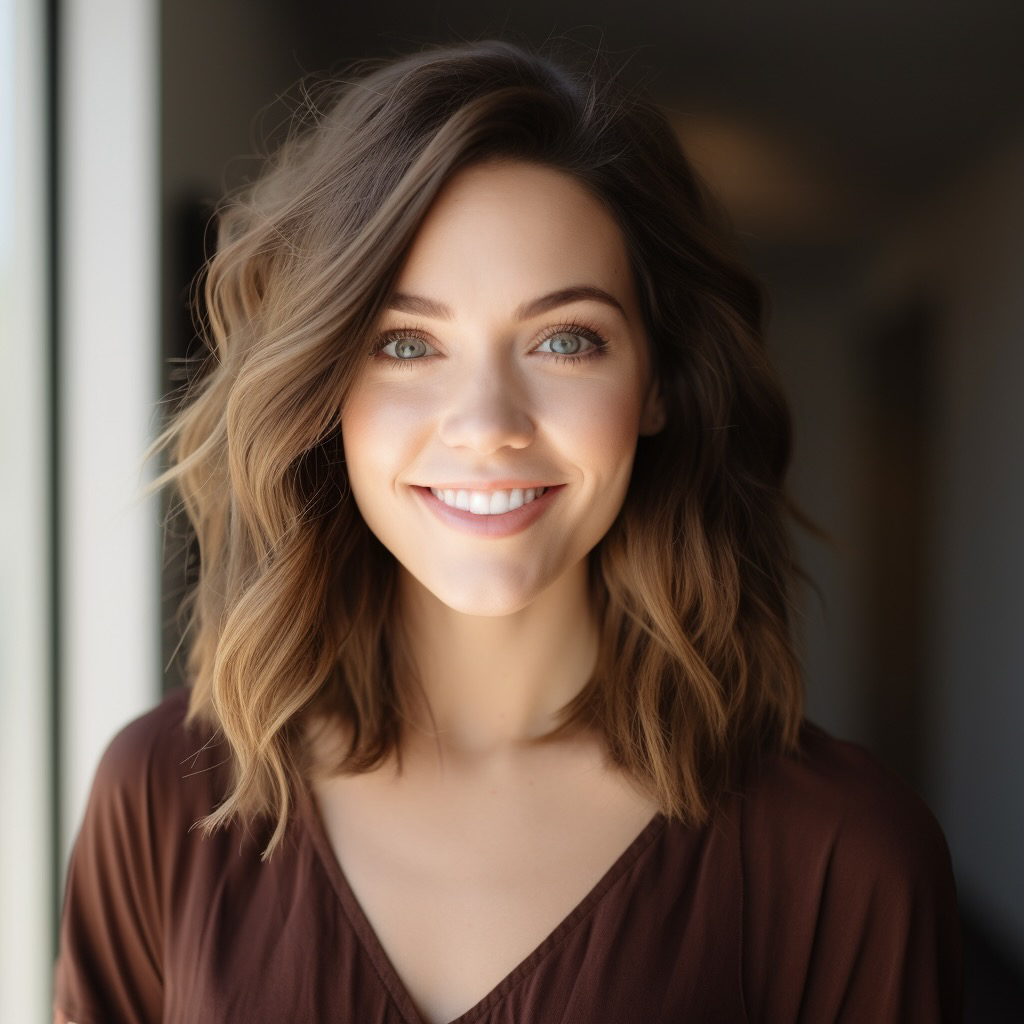 Hi! I'm a dedicated health blogger sharing valuable insights, natural remedies, and the latest scientific breakthroughs to help readers lead healthier lives. With a holistic approach to wellness, I empower individuals with accessible and actionable content, debunking myths and offering practical tips for incorporating healthy habits.