Shakespeare talked about "the seven ages of man." Happily, we guys only need to dress for one of these ages at a time!
There's a certain dignity to dressing your age… and there are consequences to violating this rule.
A 45-year-old overweight man with graying hair wearing board shorts and a graphic tee oftentimes looks like a joke. But so does the college student attending lectures in a $3000 bespoke 3-piece suit.
In both cases, neither man is dressing his age. Although it's possible to make these outfits work they just look better when key factors like environment, career, message, and age are taken into account.
In this article, we explain how should a man dress for his age. We are going to cover:
Young men (18-29)

Casual dress for the young man
Business dress for the young man
How should a young man dress like a professional?

Professional men (30-54)

Casual dress for the professional man
Business dress for the professional man
How do you know if a suit fits?

Mature men (55+)

Casual dress for the mature man
Business dress for the mature man
How A Young Man Should Dress (Age 18-29)
A full head of ungrayed hair and a body that stays in shape with ease goes a long way in fashion. Take it from an older guy; enjoy these while you have them.
Apart from the physical advantages, the "young" look is defined by experimentation, variety, and a touch of aggressiveness as far as bucking the traditional look goes.
However, knowing when to experiment and when to fall back on timeless, reliable options becomes more and more important as the young man grows. A college boy of 19 is far less likely to need a sharp-looking suit and the practice to wear it confidently than a professional man of 32.
Casual dress for the young man
Young men can usually wear just about any style as long as they're willing to really own it. That means no half-measures — funky, bright-colored trousers mean a mix-and-match look in the rest of the outfit; don't pair them with plain black dress shoes and a pressed white dress shirt. You'll confuse people.
#1 Pick one theme
When you put an outfit together, you want to aim for a look that can be described in one word. (This is good advice for all ages, but especially helpful for young men, whose experimental wardrobes tend to be more varied). Do you look at outfits with a 'preppy' or 'grunge' theme? How about a 'hipster' look? If you're looking like a little from each all at once, you probably need to change some items around.
#2 Vary your look
Style for 20 year old guys should be about experimenting, figuring out the kind of image you want for yourself. If you're a college student who wears khakis and a polo shirt every day, I highly encourage you to go outside your comfort zone. Play around a little. I've never met a stylish young man who didn't have a wide variety of tops and trousers (to say nothing of accessories) in their closet.
Varying the look from day to day keeps yourself from being pigeonholed. Dress sharp one day in a tucked-in dress shirt, slacks, and a dark blazer, then switch to bright corduroys and a henley under a denim jacket the next. And so on.
#3 Accessorize
What's the difference between a guy in jeans and a hoodie versus a guy in jeans and a hoodie with a leather bracelet?
Quite a bit, actually.
Having an eye-catching accessory somewhere in an outfit makes it clear to people that you have self-control and you're wearing a deliberate 'look' rather than some mismatched pieces grabbed at random out of your closet.
This is especially important for casual outfits, which can look like classic youthful sloppiness if you're not careful. Sharp-looking accessories mean that even if the older generation doesn't like your style, they must concede that it is a style.
How should a young man dress casually?
Dark, well-fitted blue jeans, the always-acceptable casual staple. Go ahead and invest a little extra to get a pair that fits well and is a nice, deep indigo rather than light blue.
A light-colored blazer and a dark-colored blazer, nice and casual.
Some brightly colored pieces, anything from T-shirts to trousers and jackets. Try not to wear them all in the same outfit, but use them to liven up an otherwise conservative outfit.
At least one pair of plain khakis or slacks and a dress shirt that you can wear when you go to church with Grandma (or whatever other casual but conservative events come up in your life).
Belts. Wearing trousers with belt loops and no belt just looks sloppy.
A couple of pairs of funky shoes. Colored canvas sneakers, decorated leather brogues, and saddle shoes, espadrilles, moccasins — whatever you feel like. But some options that aren't sneakers or plain black/brown men's dress shoes are key.
Some brightly-colored or patterned socks never hurt either, while we're on the subject of feet.
Business dress for the young man
As you get out of school and into the business world, the need for conservative trousers, dress shirts, and blazers increases. At least one actual suit becomes something of a necessity as well, for interviews, if nothing else.
In many cases, these are unfamiliar articles of clothing — a good fit and attention to the basics are key to looking like a grown man rather than a schoolboy in his dad's old suit.
#1 Good fit above all else
Ready-to-wear suits are made deliberately big. This lets stores sell them to the maximum number of men but is bad news for younger, slimmer men. A loose, baggy suit jacket paired with a young face is the easiest way to look like a kid in borrowed clothes.
Whenever possible, shop for jackets and trousers at businesses that offer in-house adjustments. If necessary, take them to a tailor as well. The fit should be closer than an older man's. Don't wear anything so tight it pinches, but avoid any loose cloth hanging off the body when the garment is properly buttoned.
There's such a thing as a business-appropriate dress suit with a distinct pattern or unusual features, but on a young man, it's likely to look more like an error made in ignorance than a conscious style choice.
Stick to basic styles like the two-button, single-breasted, notch-lapel business suit in a dark solid. Leave the three-piece, padded-shoulder, peaked-lapel, pinstriped suits for men who have the gray hairs to carry them well.
#3 Err on the side of overdressing
A young man who wears a suit and tie when everyone else is wearing sports jackets, and open collars look like he's striving to impress. A young man who wears a blazer and khakis when everyone else is in suits looks like a kid who can't be taken seriously.
#2 KISS – Keep it simple, silly!
You're always going to be better off looking like you try too hard than looking like you don't try enough. When in doubt, wear the suit. You can always take your necktie off and tuck it in a pocket if you find yourself badly overdressed. If you show up underdressed, there's no remedy.
How should a young man dress like a professional?
Make sure you incorporate the following into your wardrobe:
At least one suit. A simple, single-breasted model in charcoal gray or navy blue is best, and the fit should be adjusted to keep it close to the body.
A navy blue blazer. It goes with everything and is always respectable. It can also be paired with unusual shirts or trousers for a funkier look in the evening.
A plain white dress shirt, spread, or point collar (not button-down). For the most formal business settings.
At least a few collared dress shirts, lightly colored or patterned.
A minimum of three neckties, including a few conservative ones in dark colors with modest or no patterning.
A pair of plain, shined black oxford balmoral shoes. A second pair of brown leather oxfords or bluchers is also worth having for more casual business wear.
Medium gray wool slacks. They're the navy blazer of the lower body — versatile and functional with almost any look. And, of course, they can indeed be paired with a navy blazer.
A plain black leather belt and a plain brown leather belt. Your leathers should always match, and a ratty belt ruins the fanciest suit.
How Should A Professional Man Dress (Men Age 30-54)
It doesn't happen overnight but in every man's life, there is a transition point. You go from being a man who's trying different careers, interviewing often, and experimenting with life to someone who's got a path pretty well figured out and plans to keep working at it. Fashion changes accordingly.
Don't break out the walker and stairlift just yet, though. Being a professional man doesn't mean it's time for high-waisted stretch pants and retirement home brochures. What it does mean is a transition from more aggressive younger men's styles that say "look at me!" to the restrained elegance of a man who knows what he likes and feels confident about his place in the world.
Instead of "look at me!" a professional man's clothing should say "I know you're looking at me." It's all about confidence of assumption.
A little honesty also goes a long way. When your waistline starts to expand and your hairline starts to recede, change your style accordingly. Trying to wear the clothes you wore fifty pounds and a different hair color ago is unlikely to flatter you.
Casual dress for the professional man
Days and evenings off aren't entirely free time for most working men. You never know who you're going to run into, and appearances still matter. Stocking the closet with comfortable casual clothes that actually look good — rather than relying on work jeans and T-shirts — keeps you prepared without having to work at it.
#1 Raise the standard
Training yourself to dress well is easy: it requires you to only have good clothing.
Easy, right?
Most men's default wardrobes can use a raise in standards. A pair of jeans or two is fine (especially dark, fitted jeans), but you should have just as many cotton slacks and just as many wool trousers beyond that. A variety of colors keeps you varied as well as dressy.
Shirts should get the same treatment. Once you're past 30 or so, there's really no room for T-shirts outside of exercise and physical labor. It's time to show some maturity. The majority of your casual shirts should have collars. Your stepping-outside outfits should almost always be something that would look good if you threw a sports jacket on over them.
And speaking of that, a professional man's closet needs casual jackets. Several of them. A tapered shape is going to flatter your body, and by stepping up the formality a notch, you're showing everyone that you can afford to dress well for pleasure as well as business.
#2 Moderate your colors
Neon orange corduroys are a young man's indulgence. As you age and settle a bit in life you'll want to tone it down a notch.
That doesn't mean you should stop wearing a variety of colors. In fact, a professional's wardrobe can still benefit from some of the best color combinations for men (it keeps regular workwear from looking uniform), but the colors shouldn't be the focus of the outfit.
Casual clothing doesn't need to stick to the blues and grays of business wear. Explore shirts, jackets, and even trousers in subdued but rich colors like burgundy and forest green.
Or, for a more muted look, try pastels like coral pink and sea-foam green. Either of these color palettes turns a potentially basic chinos-and-collared-shirt look into something unique.
#3 Layer up
A complex life deserves a complex look. Don't be shy of visual 'noise' in your casual outfits.
Sports jackets over collared shirts are a good default outfit, but hardly the sum of a professional's options. Invest in turtlenecks, cardigans, henleys, vests, overcoats, and other pieces that add complexity to your upper body.
Texture also adds visual depth that gives a simple outfit a little added gravitas. Visible weaves are great in jackets and trousers, as are decorative elements in shoes and belts. You're wearing it for fun, so have some fun shapes in there.
Casual clothing for professional men
A couple of patterned or textured sports jackets. Throw them on over any outfit with a collared shirt and long trousers for an instant upgrade.
Pocket squares. You're old enough to be paying attention to details, and you should have one of these in the breast pocket any time you wear a jacket.
Gray wool slacks. Think of them like you used to think about blue jeans: default pants for every situation, to be dressed up or down as needed.
A good collection of casual long-sleeved dress shirts and polo shirts.
Shoes that make a statement: brogues, saddle shoes, chukka boots, or whatever other interesting options catch your eye. Tennis shoes and plain black/brown dress shoes should be reserved for playing tennis and business meetings, not worn for fun.
A few neckties with an interesting color, pattern, texture, or shape (bowties are an option here). Wearing a tie every time you wear a colored shirt is stodgy, but wearing a tie for fun once in a while shows you're in control of your look.
Business dress for the professional man
Your business dress needs are partially going to be determined by what the profession in your "Professional Man" is — lawyers need a wide selection of suits; car mechanics don't. Every man can use at least one suit in the closet for interviews, weddings and business meetings. Beyond that, use your judgment and focus on buying the kinds of clothes you wear to work regularly. But there are a few rules that work at any level of formality:
#1 Be realistic about fit
Don't kid around with the fit of your good business clothes. Get them tailored specifically to you, always, and be honest about the measurements. Counting on losing those ten pounds next month is just kidding yourself. Lose the weight, then have your clothes adjusted.
At the professional age, the fit of your clothes is a major sign of success (or failure). Someone in a slumped suit or a sports jacket that's too short for his arms is someone who looks like he can't afford or doesn't care to look better. Neither one is going to inspire much confidence in their friends and peers.
You're better off owning fewer clothes that fit better instead of lots of clothes that fit okay. Prioritize getting everything in your business wardrobe looking sharp and feeling comfortable over adding items for the sake of having a full closet.
How do you know if a suit fits?
Click here to discover how a suit should fit.
#2 Set an example
Think about the basic dress requirements for your job, whatever it may be.
Now plan on exceeding them.
In business, there's no reason to blend in. If you work for someone else — a boss or an employer — it shows them that you're comfortable where you are and don't plan on advancing. If you're self-employed, it shows clients and business partners that you're getting complacent.
So plan on going a small step beyond the "dress code" at your workplace, whether it's an official set of rules or not. If khakis and an open-collared dress shirt are the norm, alternate casual jackets and neckties as ways of exceeding standards. If everyone's already in suits and ties, invest in good dress shirts and neckties, and make sure you're always sporting a pocket square.
#3 Nail every element of your outfit
Wearing a good suit, or a good pair of slacks with a nice blazer, is only half the battle. The devil is in the details.
A professional man needs to strive for professionalism in all of his business clothes, not just the big pieces.
Dress shirts should be of good quality and fitted properly around the neck, with no loose collar standing off the skin. Cuffs should be visible a half-inch or so beyond the end of the jacket sleeve. Pocket squares should be present, bags should always be leather briefcases and not cloth backpacks or messenger bags, and leather and metal accents should always match (no silver watches if your blazer has brass buttons, etc.).
The difference between a man in a nice suit with no accents or sloppy details and a man in a nice suit with all his smaller accents in place is a striking one. Once you're getting out of your 20s, it's a difference you should be able to manage every day.
Business clothing for professional men
A proper suit, preferably a made-to-measure or bespoke. 100% wool, good fit, dark color, and a reasonably conservative style keeps it appropriate for all business occasions.
At least one pair of gray wool trousers. When your suit is too formal, wear these with a blazer instead.
A navy blue blazer. You'll need one of these at pretty much all ages, in fact. Add more blazers and sports jackets if you're at an office that doesn't require suits but does expect "business casual" dress.
Lightly patterned or textured sports jackets for business-casual events. Throw them on over your dress shirt and slacks rather than stopping with just the collared shirt.
Lots of neckties if you wear collared shirts to work on a regular basis. Nothing signals 'stuck in a rut' like the same half-dozen ties over and over again.
A couple of plain white dress shirts, without a button-down collar, for the most formal meetings and occasions.
Plenty of lightly-colored or patterned dress shirts for more casual business wear.
Black leather balmoral oxfords, in good shape and well-polished. A similar pair in brown for slightly less formal suit-and-tie occasions.
Good belts and a quality men's watch. If you're not wearing a watch at this age, you look a little careless.
How Should A Mature Man Dress? (Age 55+)
By the time you're in your 40s, people expect you to take life pretty seriously. You're also getting old enough to start seeing hints of ageism in how people treat you, especially if you're looking for a new job.
Dressing in your mature years means finding a balance between dignity and stodginess. Timeless styles are increasingly your friend; not so much trend-based fashions that fade in and out. It's also time to simplify a little, leaving the intricately detailed outfits to younger men and opting for simple elegance whenever possible.
Casual clothes for mature men
If you don't want to be taken for a fixed-income pensioner, don't give up on your casual style. Stretch pants and sweatshirts say "done with life." Have a little more crispness than that as you welcome your silver (or vanished) hairs.
#1 Don't be afraid to out-dress younger men
One of the joys of old age is that you no longer look like you're trying too hard if you wear a suit for fun, or are the only man in a crowd wearing a blazer. You're an old guy. You get to do things like that.
Casual suits are one of the underused joys of American menswear. Have a few — in striped seersucker, plaid wool, pastel linen, or anything else that strikes your fancy. When you're not in the mood for a suit, go for slacks and a sports jacket instead. An open-collared dress shirt or a turtleneck underneath will always say "I dress this way for fun."
The key thing to avoid is anything that smacks of laziness rather than studied casualness. You want to be viewed as a leader, a mentor and a man of wisdom. Your outfits should look like they took a little thought and work. There are a lot of young men out there eager to dismiss their elders as "tired-out" and "over the hill" (often so that they can feel better about ignoring good advice). Show those young men you still have plenty left to teach them.
#2 Incorporate more accessories
It's surprising how many great pieces of clothing some men never bother to wear. Hats, gloves, scarves, cufflinks — these are the refinements that an elder gentleman can use in his everyday wardrobe.
While younger guys might look overdressed, you'll look like a VIP guest or the owner of the restaurant or theater you are in.
A few beloved hats are something every man should own by the time he's 40. If you don't have them yet, work on finding them. Colored leather gloves (anything from a sedate burgundy to a stylish yellow) are a three-season piece that almost nobody thinks to wear anymore, setting you firmly apart without being anything but the soul of dignity.
Smaller accents like French-cuff shirts with casual cufflinks, colored pocket squares, and neck scarves all complete the image of a man with both the time and the skill to out-dress everyone, even on his day off. The only touches worth avoiding are ones that evoke a specific past era, whether they've come back into style or not — an elder gentleman wearing a cravat is going to look like an oil painting from the 19th century. Stick to timeless classics.
 #3 Add personality
The older you get, the more people will want to pretend you're invisible.
Don't let them.
Wear the unusual, the interesting, and occasionally the downright startling when you're on your own time. Got a favorite old tweed jacket? Pair it with a pair of brightly-colored cotton or linen trousers to go from 'aging British squire' to 'urban sophisticate'.
Mid-forties and up is also the age at which it finally becomes acceptable to wear fun, playful ties. Don't make a habit of it, but don't shy away from the occasional startling necktie that shows you have a zest for life. Break the stereotype of older men being somber and reserved. It'll put a smile on people's faces when they're looking at you, and that's always a good thing.
Just a sharp-looking pair of men's dress shoes can be enough to draw the eye in an otherwise-relaxed outfit like slacks and a heritage fisherman-style sweater.
Whatever it takes to remind people that you're there and, if necessary, that you're older and wiser than them. Even what you carry in your pockets can come in handy here; young people these days are always impressed when a sharp-dressed man in his 60s pulls out a smartphone and opens its web browser.
Casual clothing for mature men
A few non-business suits. These can be casually patterned or made from traditionally casual materials like linen and seersucker.
Vests and waistcoats are a great way to look dapper without wearing a jacket (they're also a nice way to slim any expanding waistlines). Have a few in the closet, either as part of three-piece suits or on their own.
Lots of wool slacks and sports jackets. The more colors, patterns, and textures you have in the wardrobe, the more mix-and-match looks you can create.
Quality, casual sweaters: cardigans, Guernsey or Aran Island sweaters, etc. Nothing baggy or shapeless.
Comfortable, well-shined leather shoes in a variety of patterns and colors. A few pairs of dress boots wouldn't hurt either.
All the little elements: hats, gloves, walking sticks, scarves, etc.
A good knee-length trenchcoat or similar overcoat. More than one in varying colors is no bad thing.
Business clothes for mature men
Business is a whole different world for older men. If you're coming into a new job it's going to be important to prove you can keep up with younger workers; if you're in charge of your own employees it's vital to demonstrate gravitas and wisdom.
Happily, business suits never look better than when they are paired with gray hair. You have access to the widest range of business styles, and no one will dare challenge your right to wear the sharpest of them. Enjoy.
#1 Don't be afraid to stand out in a suit or sports jacket
Single-breasted, two-button suits in plain navy or charcoal are for young strivers. An older man has the dignity and the weight of experience to carry a double-breasted suit, or a three-piece suit, and he doesn't need to shy away from elegant pinstripes either.
You don't want to violate good business dress here, of course. If you're wearing a suit for serious and formal business it should be dark, sober, and restrained. But a dark navy, charcoal, or black with pinstripes more than qualifies, and the added elegance of a full waist covering (either a waistcoat or the fold of a double-breasted jacket) is hard to argue with.
If suits are a regular business necessity, invest in a variety of business-appropriate styles. Any sign of habit or routine can be mistaken for complacency in competitive firms, so don't be 'the guy with the double-breasted suits' day in and day out. Mix it up for maximum effect.
#2 Invest in the best materials
Subtle differences are the key to any older man's wardrobe. You don't need your suits or blazers to be remarkably different than a younger man's — but they should be better.
High-quality cloth and tailored fits are the best way to achieve that subtle superiority. Two navy blazers in the same cut and color can look markedly different if one is made from thick, rich wool and cut to the wearer's measurements and the other is unadjusted and in a thinner, cheaper cloth.
Having clothes that are just a little better than everyone else's is worth a bit of an investment in your later life. And it gives the younger men something to strive for, which they can always use.
#3 Less is more
All that said, an older man doesn't need flash in his business dress. Restrained elegance is the key. Good fabrics, fine suits, and all the details right — and then stop there.
Flashy watches, designer labels, and aggressively tight silhouettes are for younger men.
Your clothing and accessories should look fine, dignified, and comfortable. That puts you above the fray of any subtle one-upmanship.
In suits and jackets, this can be achieved with softer shoulders and a less distinct taper at the waist. In more casual outfits, sticking to darker, softer colors and avoiding stark blacks and whites achieves a similar effect.
Business clothing for mature men – what to wear
Some really great, stylish men's suits. Seriously, this is your time to shine. Do not be shy about living the good life in your choice of suits.
A few crisp white shirts for the most formal business settings. For an elegant touch, wear ivory or cream rather than pure bleached white.
Enough neckties to always have just the right one for an outfit. You've been collecting them for twenty-plus years now; you should have plenty.
A navy blazer and a pair of gray wool pants in high-quality material, preferably tailored to your measurements.
Black leather balmoral oxfords, well-shined. Leather soles are an added touch of elegance (and very comfortable to walk in, once you get used to the feel).
Pocket squares, cufflinks as needed, and a simple, dressy wristwatch.
A good wool overcoat that hits at least the back of the thighs. Dark navy or charcoal are good colors, and camel hair or khaki make a good choice for a second coat.
Style is not restricted by age. But that does not give men free license to dress as they please.
Embrace the new opportunities to try different styles as you age. Don't be afraid to completely change your style as you move from one decade to another.
At the end of the day, always bear in mind these philosophies on dressing your age:
Have fun – it's okay if your outfit doesn't hit the bullseye at first (it's part of the process).
Love yourself – stay true to yourself and use clothing to represent the best version of you.
Be confident – feel as youthful/mature as you look and don't let the clothes wear you
To boost your style game even further, check out my guide to slacks and dress pants – you could be wearing the wrong pair!
Click below to watch the video – How To Dress For Your Age: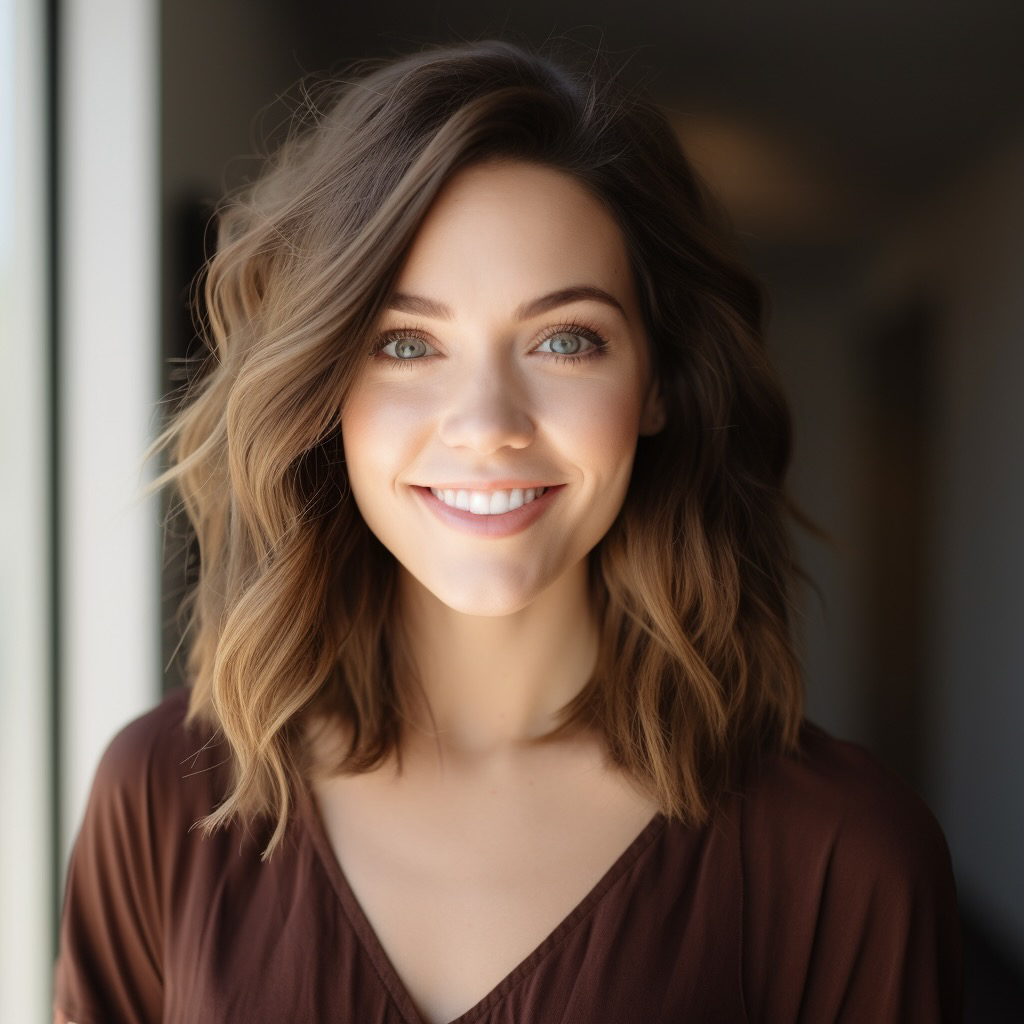 Hi! I'm a dedicated health blogger sharing valuable insights, natural remedies, and the latest scientific breakthroughs to help readers lead healthier lives. With a holistic approach to wellness, I empower individuals with accessible and actionable content, debunking myths and offering practical tips for incorporating healthy habits.