A great pair of sunglasses can take your style from good to freaking awesome.
That being said – not all sunglasses are made equal. Many guys choose a pair at random and just hope they'll look good with any outfit and face shape.
Make the wrong choice and your new sunglasses could take you from style hero to zero in a matter of seconds.
To avoid looking funny in your sunnies, you've got to know what makes a pair of shades awesome and how to choose a style that suits you.
It's easier than you think. Today, I'm breaking out all there is to know about buying the perfect pair.
In this article, we'll cover:
#1. Anatomy Of Sunglasses
You need to understand the basic terminology to know how to buy men's sunglasses.
The components that make up men's sunglasses affect how they fit and look on your face.
Top Bar – The bar that connects the top part of the lenses over the bridge. Not all glasses have one. The classic aviators usually have a distinctive top bar.
Bridge – The area that goes over the nose and supports the frame's weight. The bridge plays a significant role in determining the fit of your frame.
Nose Pads – Plastic pieces attached to the inside part of the frame. They provide comfort and help keep your glasses steady.
Frame Rim – The frame is the first thing you should look at as it determines the style of your glasses.
Temple – The arms of the sunglasses. The temples run along the sides of your face and extend over your ears. They keep the sunglasses in place.
Temple Tip – The plastic or silicone covering covers the temples' ends. They ensure comfort and relieve the pressure of the sunglasses resting on the top of your ears.
Hinge – These tiny mechanisms ensure comfort in the fit of your sunglasses. They connect the frame rim to the temples and open up the temples according to the width of your face.
Joint – The frame part that connects the temple to the frame rim.
#2. Classic Styles of Men's Sunglasses
There are well over 50 different styles of sunglasses for men available on the market today.
When considering how to buy men's sunglasses, there are certain styles you should focus on:
Aviator Sunglasses – Designed for the cockpit, this 1930s style features a metal frame with teardrop-shaped lenses. Aviators were a big hit with pilots because they offer unrestricted peripheral views.
Wayfarers Sunglasses – An iconic shape introduced by Ray-Ban. This versatile and timeless style has been around since the '50s. The trapezoidal, narrow shape has a rock 'n' roll charm.
Round Frame Sunglasses – Considered a vintage look. Circular lenses and frames are a trademark of musicians such as John Lennon and Elton John.
Clubmaster Sunglasses – Another classic style. These retro frames have rounded lenses with plastic on top and a wire rim around the bottom.
Wrap Around Sunglasses – This style is used in sports and outdoor activities. They protect the eyes from sunlight on the sides of the sunglasses.
#3. Choosing The Best Sunglasses Frame
Frame Style Types
The choice of frame style depends on the look you're trying to achieve:
Full Frame – The lenses have a metal or plastic frame surrounding them.
Half Frame – Only half the lens has a frame. The rest is open. More delicate than full-frame glasses.
Frameless – Also referred to as rimless – the lenses attach to the temple without any frame. Stylish but need delicate handling.
Frame Materials
Selecting a frame material that suits your purpose is critical. It plays a massive role in the safety, comfort, and functionality of your new glasses.
Molded Plastic – Available in multiple colors. Plastic frames are generally the cheapest frames available. Great for sports.
Acetate – Compared to a standard plastic frame, acetate frames are stronger, lighter, and more flexible. Available in various textures and colors, they come from renewable sources.
Metal – Metal frames are malleable, corrosion-resistant, and adjustable. They tend to be less durable and more expensive than plastic frames. Perfect for those who are rough with their sunglasses.
Natural Material – Buffalo Horn, Tortoise Shell, and Wood. These frames are hand-made, organic, durable, and expensive – great alternatives for people with material-related allergies.
#4. Men's Sunglasses And Lens Options
Lenses come in various shapes based on the frame of the sunglasses. Square, round, rectangular, and oval-shaped lenses are typical. The lenses on teardrop aviators and wraparounds have a non-distinctive shape.
Lens Types For Sunglasses
Optical Glass – Optical Glass Lenses provide distortion-free vision. Optical glass is scratch-resistant and durable. They tend to be more expensive, but the downside of glass is it spiders on impact.
Plastic Lenses – Lighter and more shatter-resistant than glass. A plastic lens is thicker and requires coating for scratch-proofing and UV protection.
Polycarbonate – Polycarbonate is lightweight with a high level of optical clarity. It is up to 50 times more impact-resistant than optical glass. The disadvantage is a lower level of scratch resistance.
SR-91 Lens – Offers 100% UV protection and combines the quality of optical glass with the strength of polycarbonate. It has waterproof, scratch-resistant, and anti-glare properties.
Lens Colors & Tint For Sunglasses
When making sunglasses, manufacturers treat them with UV-absorbing chemicals that block UV light. These chemicals are colorless. Tinting the lenses with a color filters light in different ways. Some tints do a better job at blocking light than others.
Different lens colors provide an array of different looks and cause your eyes to react differently to varying light.
Gray – Gray sunglass lenses are color-neutral and provide crisp contrast. Made to cut glare while reducing eyestrain, these lenses are suitable for driving.
Yellow/Orange – These lenses provide excellent contrast and depth perception. They work well in darker conditions as they can amplify available light. Ideal for skiing, snowboarding, and other snow sports.
Brown/Amber – Brown tints enhance the quality of light. They cut out brown tones and increase the wearer's depth perception and high contrast. These lenses work best in cloudy to sunny conditions. Perfect for fishing, hunting, cycling, and water sports.
Green – Green tints filter some blue light and reduce glare. They transmit all colors equally, offering visual sharpness and high contrast. Shades of green also tend to reduce eyestrain in bright sunlight. Green tints are suitable for precision sports such as baseball, tennis, and golf.
Purple/Red – Red tints increase contrast by blocking the blue light. These tints soothe the eyes and are more comfortable for extended use. They also help with visibility while driving because they reduce glare.
Blue – These lenses filter white light and enhance color recognition. They are best used for activities on water and around snow.
Protect Your Eyes by Selecting the Right Lens Coating
Manufacturers add layers of coatings to lenses for extra protection from sunlight.
Polarized Lenses – Polarized lenses protect from the glare caused by reflective light. These are particularly suitable for water sports, cycling, and driving.
Photochromic – These lenses adjust to changing light intensities. They get darker on bright days and lighter in low-light conditions.
Gradient Lenses – Gradient lenses are tinted from the top down. The top of the lens is the darkest. These lenses are suitable for driving. They block high sunlight and allow light to pass through the bottom half of the lens.
Mirror or Flash Coating – A reflective film applied to the outside surface of the lenses, designed for wearers with high sensitivity to bright light. They reduce glare by reflecting much of the light on the lens surface.
#5. Sunglasses Care Guide
When you wear sunglasses every day, the lenses often become dirty and smudged.
Here are some tips to help you keep them in good condition.
A microfiber cloth has far more fibers than an ordinary cloth, making it ideal for cleaning glass. Use a soft microfiber cloth to clean the lens and frame of your sunglasses.
Avoid using paper towels because the wood content in the paper will scratch the lenses. Breathing on the lens and using your shirt to clean it is a bad idea too. You're just grinding dust and fibers into the lenses.
Avoid using household detergents and soaps to clean your sunglasses. Glass cleaners are corrosive and can cause damage to your lenses. Clear dishwashing soap (like Dawn) works best.
The best way to clean your sunglasses? Rub them with a cloth and a liquid cleaner designed for eyewear. Or, use a pre-moistened lens-cleaning wipe.
Always store your sunglasses in a sturdy case when you're not using them.
Check the screws on your sunglasses. If they are loose – tighten them using a small screwdriver.
#6. Bonus: Two Tips To Buy Sunglasses
Tip #1 Confidence is key when learning how to buy men's sunglasses
You have to be confident in whatever you are putting on your face. Make sure those sunglasses make you feel great. The best way to do that – go into a store in person, try them on, look in the mirror, and say, "Do I like this?"
Go with your gut instinct, guys; this will point you usually on the right path. Sunglasses are all about confidence. It's all about feeling great in them and being able to carry yourself.
Tip #2 Shop for the best you can afford
Tip number two is to buy the best pair that you can afford. I know a lot of you guys like to save money and get the three for $20 deal. The problem with that is that you treat them like cheap sunglasses.
But when you invest in something that is of higher quality, you treat them better. You store them safely, clean them properly, and they will last for years as a result.
Sunglasses are an essential item for any stylish man's wardrobe. Do you know the rest? Click here to find out what other items every man should have in his closet.
FAQs: Perfect Pair Of Men's Sunglasses
What are the main points to consider when buying men's sunglasses?
When buying men's sunglasses, the key factors to consider are the sunglasses' UV protection, the lens material and type, the frame material and design, and the overall fit and comfort. It's also important to consider the sunglasses' style and how well they match the wearer's face shape and personal style.
Why is UV protection important in sunglasses?
UV protection is crucial because it shields your eyes from harmful ultraviolet rays from the sun, which can cause eye problems like cataracts and macular degeneration.
What does polarized mean in terms of sunglasses?
Polarized lenses in sunglasses reduce glare from surfaces like water, roads, and glass. This can help to increase visibility and comfort in bright conditions.
Are expensive sunglasses always better?
Not necessarily. While price can be an indicator of quality, it's possible to find affordable sunglasses that provide excellent UV protection, comfort, and style. Always check for UV protection and fit rather than focusing solely on price.
How do I know if sunglasses fit correctly?
The sunglasses should sit comfortably on your face, not pinching at the temples or resting heavily on the bridge of your nose. The lenses should completely cover your eyes, including your peripheral vision.
How can I determine the right sunglasses style for my face shape?
Generally, the shape of your sunglasses should contrast with the shape of your face. Round faces can benefit from angular frames, while square faces may look best with round or aviator-style frames. Oblong faces can be balanced with oversized frames or wayfarer style.
What are mirror-coated lenses?
Mirror-coated lenses have a reflective film on the outer surface, which can decrease the amount of light entering the eyes. This can be beneficial in very bright conditions but may alter color perception.
What are the differences between various frame materials?
Frame materials can vary from metals like titanium or aluminum to various types of plastic. Metals tend to be more durable but can be heavier, while plastics can be lightweight and more comfortable but may not last as long.
Are tinted lenses better for sun protection?
Tinted lenses can help reduce brightness and provide comfort in sunny conditions, but the level of UV protection does not depend on the darkness of the tint. It's crucial to ensure your sunglasses offer 100% UV protection, regardless of tint.
Are there specific sunglasses designed for sports?
Yes, there are sunglasses designed specifically for sports. These typically have wrap-around frames for a secure fit and lenses that enhance contrast for specific activities like golf or cycling.
Can I get prescription sunglasses?
Absolutely. Many opticians offer prescription sunglasses that provide both vision correction and UV protection.
What's the difference between gradient and double-gradient lenses?
Gradient lenses are darker at the top and lighter at the bottom, which can be beneficial for driving or reading in the sun. Double-gradient lenses are dark at the top and bottom and lighter in the middle, which can help reduce glare from above and reflected light from below.
What are photochromic lenses?
Photochromic lenses automatically darken in bright light and become lighter in low light, adjusting to changing conditions.
Are there sunglasses that float in water?
Yes, some sunglasses are designed with floating frames for water sports enthusiasts. These are particularly useful for activities like kayaking, paddleboarding, or sailing.
Can I wear sunglasses over my prescription glasses?
Yes, there are over-glasses or fit-over sunglasses designed to be worn directly over prescription eyewear. However, they may not be as comfortable or stylish as prescription sunglasses or contact lenses with standard sunglasses.
How do I decide between classic or trendy sunglass styles?
This largely depends on your personal style and comfort. Classic styles like aviators or wayfarers can be timeless choices. However, if you enjoy keeping up with trends and changing your look, trendy sunglasses can be a fun accessory. Always prioritize fit and protection, regardless of style.
Click here to watch the video – 2023 Spring Essentials (7 Key Pieces to Add to Men's Wardrobe)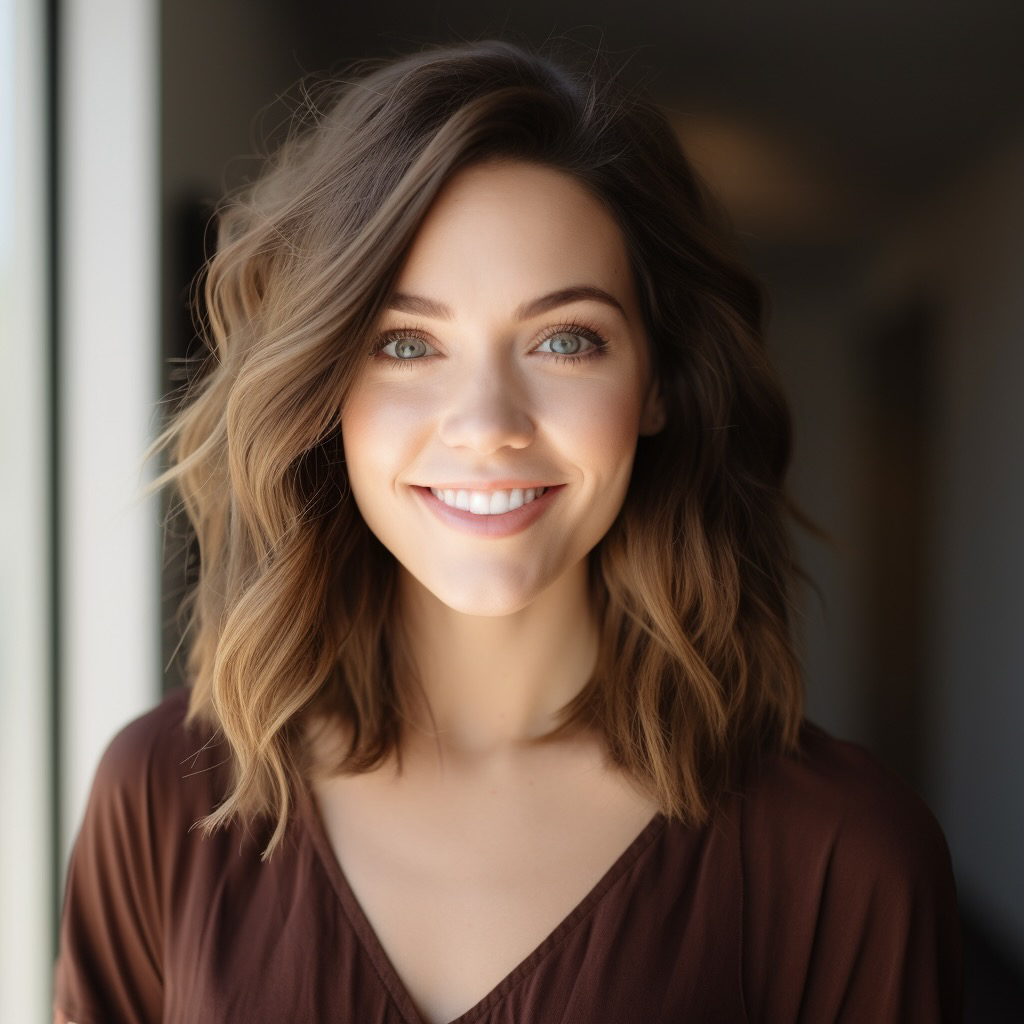 Hi! I'm a dedicated health blogger sharing valuable insights, natural remedies, and the latest scientific breakthroughs to help readers lead healthier lives. With a holistic approach to wellness, I empower individuals with accessible and actionable content, debunking myths and offering practical tips for incorporating healthy habits.