This video and these photos are not very flattering 🫣 but extreme hair loss is really unsettling and discouraging ~ so I wanted to share these tips & ideas, plus my progress & regrowth photos, for anyone else experiencing gut health issues or hair loss…
Video ⬇️ Hair Loss, Gut Health & Elimination Diets
ℹ️ I have "Long Covid Dysautonomia" which basically means dysfunction of the autonomic nervous system + a lot of neurological issues including tremors and a speech impairment etc.
I got sick in late 2020, so : more than 30 months now. The good news is I *am* improving, I'm WAY better than a year ago, it's just insanely SLOW. 🤦‍♀️😅
(in case you're wondering what's wrong with me in that video! lol)
I first shared this on facebook if you want to read or join the discussion there, or you can watch it right here on my blog (just tap PLAY above). I included some tips, examples and ideas below too, for anyone else experiencing gut health issues or hair loss…
It's so frustrating, I know – and requires lots of patience & grace!
➡️ Tip: Prioritize Protein! 🥩🥚
I also use the unflavored collagen protein powder + Almond Butter Brownie collagen protein bars 🍫 from Perfect Keto. You can get 20% off with discount code LYNN20 at Perfect Keto.
I'm going to double up on my collagen for awhile again: ✌️ 2 scoops a day.
That worked really well for me before! ✅️
🔸️ How Much Protein Should You Eat?
5 "High Protein" Keto Food Diary Examples with ideal LCHF Macros – for ideas & inspiration + more info on "prioritizing protein" on a low carb diet.
🔸️ Creative Ways To Add Collagen Protein To Your Keto Diet (And Why You Should)
– Even if you don't drink coffee 😉
🔸️ My Gut Health Saga – Part 1
🔸️ Gut Health Part 2 – Simple Fix!
I do a pretty strict elimination diet, but if you want an easier approach to help you identify & cut out culprits that are slowing down / stalling your weight loss, causing bloating or other gut health issues, etc – try this Simple 3IMAX Rule of Eating for just two weeks.
That's worked wonders for everyone that has tried it! 🙂 #RESULTS !!
Struggling With Weight Loss? Try This Simple "3 Ingredients Per Plate" Rule
RE: the fluid retention, swelling & bloating, circulation issues, etc that I mentioned in that video – I'm doing a simple manual lymphatic drainage massage on myself at home (easy!), using magnetic therapy, doing simple low impact "bed yoga" style exercises, wearing compression stockings (all with great results!) – plus now using a new vibration plate too, which REALLY helps.
🦵💪 Easy DIY Lymphatic Massage Video
I love this lady for easy-to-follow DIY videos!
➡️ I mentioned in the video I just got this AMAZING super fun whole body vibration plate – and I LOVE IT so much already!! 👏 💯❣️ After a lot of research, that's the one I picked, and I'm SO glad I did. More to come on that, a video of me on it even maybe. 👀 😆
* check out the videos on this page – it's really cool, and feels SO GREAT!
🗨 Questions or feedback? Drop a comment! 👇
I'd love to hear your personal experience with hair loss, gut health issues, food intolerance, etc.
I spent SO much money on supplements, shampoos, hair masks, magic hair growing potions 🪄 🙄 etc – but in the end: time, patience, protein, healthy eating, eliminating culprits (stress, ingredients, etc) – plus LOTS of grace and self love. 💝
This was just 4 months of hair loss shown in the video, and while I'm still losing hair (from my health issues) I have TONS of new growth lately, and my hair is longer than it's been in years!
I don't have any great pictures I guess, but you can see how much length I've gained, and that's with my hair curled up a little – and with another covid setback in between:
The first time my hair fell out AND broke off 😳 so it was barely past my shoulders (straight) and EXTREMELY thin…
This is a current picture of me, an accidental selfie when I was trying to start a video call 🤦‍♀️🤪 but you can see how much fuller AND longer my hair is now!
I hope something in here proves helpful for you. I know how discouraging it can feel to lose your hair. Or to just be unwell, and not feel like yourself. ❤️ xo
Thoughts or Questions?
I'd love to hear from you!
Best,
Lynn Terry
aka @LowCarbTraveler


🔎 Shop Low Carb / Keto at Netrition
Discount Code: LOWCARBTRAVELER
---
---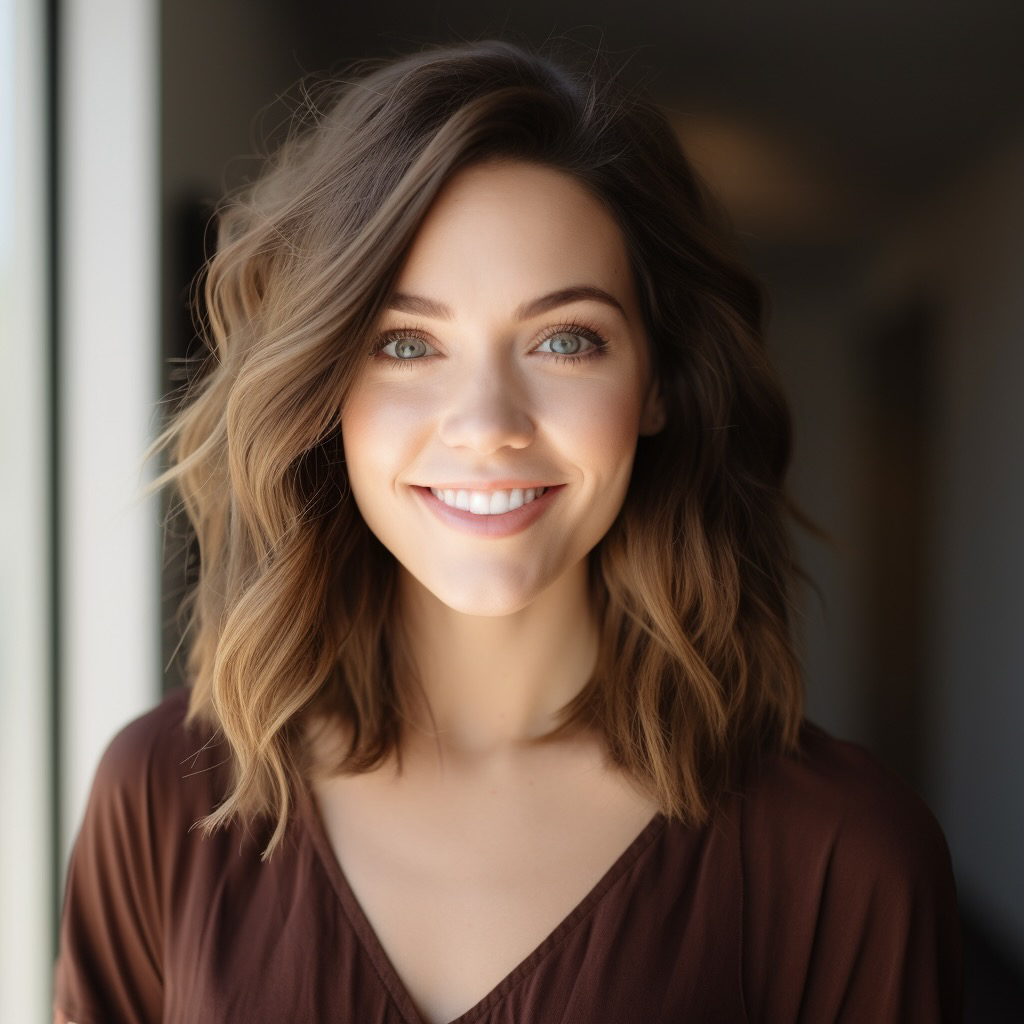 Hi! I'm a dedicated health blogger sharing valuable insights, natural remedies, and the latest scientific breakthroughs to help readers lead healthier lives. With a holistic approach to wellness, I empower individuals with accessible and actionable content, debunking myths and offering practical tips for incorporating healthy habits.