One of the many ways of romanticizing your life is through fashion, being able to customize your wears is even more fun. There are a thousand and one ways to add a personal touch and flair to your items of clothing, however we shall be discussing customizing your classic pieces to reflect streetwear in today's article.
DIY, the acronym for Do It Yourself is being able to customize your clothing pieces by yourself. So this article is basically an how-to guide on DIY streetwear, customizing already-made classic pieces to reflect streetwear.
Customizing Classic Pieces for a Trendy Look
DIY Streetwear #1: Evaluating Your Wardrobe
When beginning to customize your classic clothing to represent streetwear, the first thing you might want to do is to evaluate your current wardrobe. 
You can begin by asking questions like, what do I have available? What streetwear elements do I have to kickstart my DIY? All these questions are important in order to set the ball rolling, so you'd know whether to buy more clothing items or nah.
Here are some basic classic pieces you'd need to start your DIY
Button down shirts: This piece of clothing should never be found missing in a man's wardrobe. It's the essentials of every classic piece and provides the perfect intersection between classic elements and streetwear.
Long coats: Longcoats are stylish ensembles that should be present in your wardrobe no matter how small. This clothing offers one of the best layering styles for classic fashion and is a perfect outerwear when layering in the cold weather.
Blazers: These should definitely be in the average Joe's closet, You cannot go wrong with a perfectly fitted blazer. Whether you link them with a pair of trouser pants, jeans or any look, it comes off as stylish and trendy.
Trouser pants: One should have a fair amount of these in a closet when starting to DIY, given that a number of altercations would be made to them. So it's a safe bet to have quite a few.
Now here are some basic streetwear pieces you would need to start your DIY.
Graphic T Shirts: These are the basic staples of streetwear, when starting out a DIY styling, you should never miss this in your wardrobe.
Sneakers: Another element that creates the perfect balance between streetwear and classic fits. A pair of Air Jordans or Converse can be great to begin with.
Hoodies: Outerwears have never been this stylish, trendy, popular and at the same time functional. Getting a hoodie is literally a must have for every stylish gentleman.
Accessories: Streetwear accessories need to be incorporated into your wardrobe for the perfect DIY styling. You may want to get more of jewelry pieces like belt chains, wristwatches, rings and all that. Also headwears (hats, caps..) and other extra accessories like handbags, and so on. These would really help to elevate the look and provide the desired outcome.
Palazzo pants: Not a basic streetwear element for a beginner but a palazzo pant is most imperative when styling a DIY look. The world has gone big, so has clothing items. Everyone is now wearing oversized clothes and all, not to push that into your face because it's simply a trend, and trends tend to fall, but having this staple no matter how minimal provides the perfect alternative to regular pants and can be styled to fit into classic wear.
DIY Streetwear #2: Styling Techniques
Now let's see how we can begin to style these staples that have been highlighted above. Note that this is absolutely practical, which means it's according to one's personal preference, so feel free to add your personal "flavor" to it.
Layering
The art of layering is one undeniable aspect in DIY streetwear, sounds basic but requires a deep knowledge of depth and texture to provide the perfect balance to your fits.
Here are some things to take note of when layering
Outerwear: There are several outerwears to layer your clothing with. Make sure to find the proper balance to those varieties. For example, there's leather jackets, longcoats, blazers and so on. For a perfect combination, pair your leather jackets with a button down collared shirt.
Fit: In layering, fits matters. Be sure to get your fittings right to achieve that modern silhouette. One tip is not to pair baggy tops with baggy bottoms. Balance wide and loose fits with form fitting ones. For example, if you're wearing a wide legged pants, pair them with a fitted top.
Colors: For a more structured background, go with relatable colors and earthy tones (brown, gray). Also explore monochrome hues to bolden your silhouette.
Accessorizing
The role of accessorizing in styling both street wear and classic clothing is underrated. Accessories bring out the best in every outfit, it is the perfect finishing detail for every clothing. In fact, an outfit is considered incomplete without proper use of accessories.
One has to however be mindful when beginning to DIY street wear using accessories as it's a major trendsetter in the industry, and can also be wrongly done.
DIY accessorizing tips for your classic pieces; 
Accessorize your trousers: To make an alternative to belts, set up a chainbelt situation around your waist for that proper balance between classic and streetwear. This is one of the simplest forms of DIYs. You could do same for your boots and dress blazers too.
Get your headgear game: From fedora hats, to baseball caps, to even french berets, headgear has never been this exciting. Get a couple of these accessories and pair them up with your next classic look.
Statement Accessories: Don't forget to pull off your detailed accessory piece. Your signet rings, hand chains, wristwatches, eyeshades and whatnot, these are all important pieces to take note of when styling your classic outfits.
In all things Moderation, so make sure to not loose yourself in too much accessories. Turns out there is something such as "too much accessorizing" so take note to not fall into that.
Customization
Ever heard of the word "custom-made" or "custom pieces"? Well, these are pieces that have been customized to the wearer's specifications only and is not available for others to wear.
Now for DIY, customization is almost inevitable as the acronym DIY itself stands for "Do it yourself". So yes, at some point, you would definitely need to do some little alterations in your dress items to "fit into the matrix". But it's really nothing much, for beginners you do not need to be extravagant.
Here are some options that would help you when trying out customization.
Paint your Sneakers: Sounds cringe right, but yes you should give it a shot. Once again, you don't have to do too much. You can simply get a paint artist to draw your favorite tattoo or slang or something on your footwear. This creates the perfect customization for that piece.
Signature Blazers: You can decide to modify your blazers to fit into streetwear. One simply way to start is by lining, you could tell your personal tailor to setup structured linings or jewelry to your blazer or jackets in general for that personal customization.
Print and patterns: Explore a variety of prints and patterns you could add to your classic pieces in order to reflect streetwear. Make sure that the prints match the overall ensemble and design.
DIY Streetwear #3: Color Coordination and Patterns
Color blocking and coordination is a basic feature to take note of when customizing your outfit. A properly paired color in your outfit provides the perfect unity to the two staples involved (streetwear and classic). 
Tips on choosing colors and patterns that complement both styles.
Go for relatively close colors (red/blue/purple or blue/yellow/green).
Stick to Earthy Tones (brown, gray, cream).
Monochromatic Colors (black and white) to bolden up the looks.
DIY Streetwear #5: Fit and Proportions
When starting out with DIY styling, the importance of fittings and proportions is a paramount subject to take note of. Achieving that modern silhouette demands a detailed attention to fits.
Tips on achieving a balanced look through appropriate proportions;
Understanding your body shape (hourglass, pear, apple and so on) helps you to make informed decisions about your clothing choices. 
Your waistline should be your priority when looking to achieve the perfect silhouette. Emphasize more on belts, fitted tops, high waisted trousers.
Your choice of footwear can greatly affect your proportions. For example, wearing a chelsea boots can make you look taller and sturdy.
Balance wide fitting clothing items with form fitting ones. Do not make the mistake of pairing wide legged trousers with oversized t shirts. It's either too costumey or it's basically a fashion blunder.
One advantage of streetwear is versatility, meaning that it is able to be worn to most places if styled correctly.
There has always been a traditional method of dressing up to certain occasions. Like a tux for black tie events including corporate dinners and so on. However there are no boundaries when exploring where to wear your customized clothings to, really. Just make sure you don't go overboard with it.
Casual outings: A graphic t-shirt, layered under an outerwear (denim jacket, leather jacket or bomber jacket) paired with a trouser pants or chinos and then finished off with a pair of sneakers 
Work settings: A longcoat, layered over a turtleneck or collared shirt, paired with a customized trouser pants featuring side linings on the two legs, finished off with chelsea boots and the right accessories (signet rings, wristwatches) 
Social events: A fedora hat for headgear, a pair of chinos or jeans and a white collared shirt. Footwear could be boots or sneakers.
In conclusion, the most important element to factor in after all said and done is the element of confidence. The art of owning your individuality and preference is an underrated cheat code.
Make sure to step out in style but also in confidence to properly embody these looks.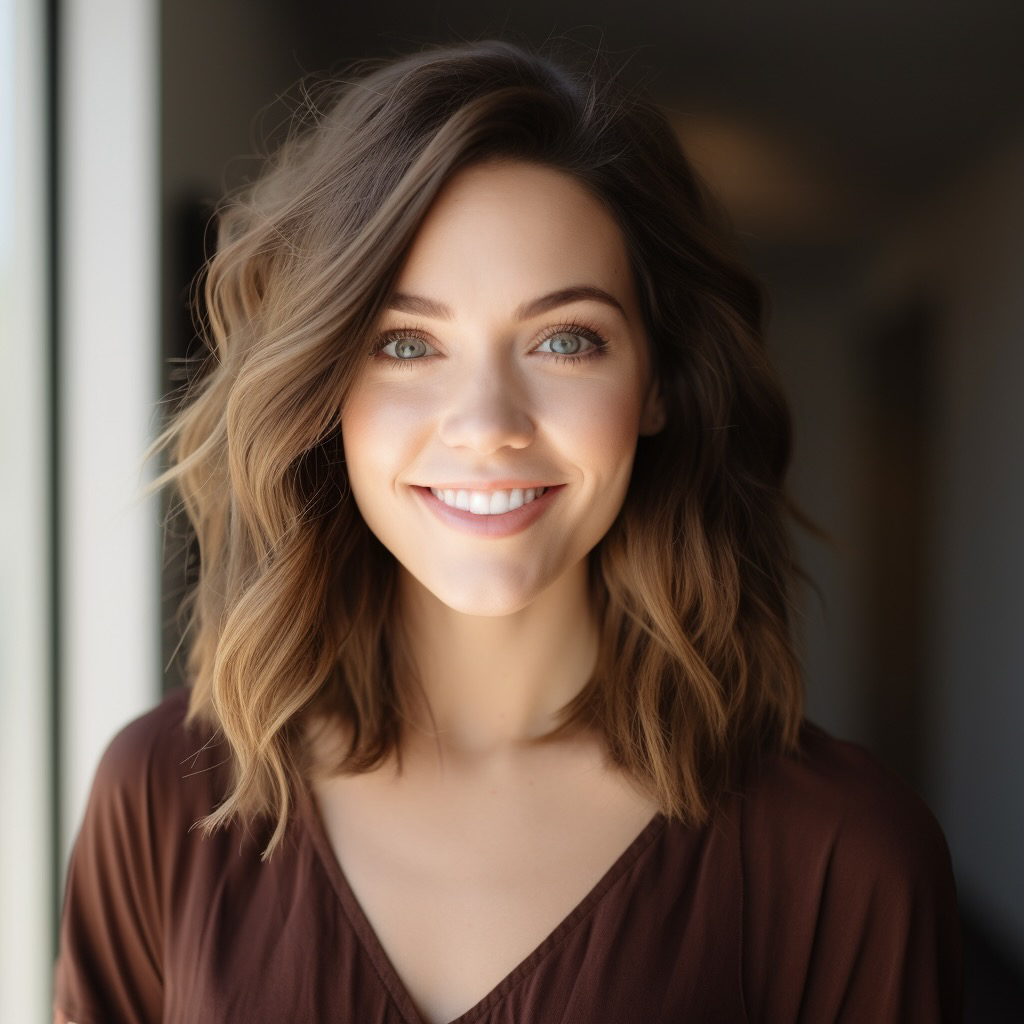 Hi! I'm a dedicated health blogger sharing valuable insights, natural remedies, and the latest scientific breakthroughs to help readers lead healthier lives. With a holistic approach to wellness, I empower individuals with accessible and actionable content, debunking myths and offering practical tips for incorporating healthy habits.