Carina Horn is a South African sprinter. She competed in the 60 meters at the 2014 IAAF World Indoor Championships reaching the semifinals. Carina enjoyed a season to remember as she claimed a fourth national 100m title of her career, a bronze medal at the African Championships and qualified for the World Championships barely six months after she had started training again last November. As it was when she won her first 100m race in over two years at the ASA Grand Prix Meeting in Potchefstroom in April, the emotion was once again written on Horn's face as she walked away with CGA's Sportswoman of the year award 2022.
She is the 100m South African record holder, the only Sub 11-second female athlete in South Africa, the fastest woman in South Africa and 60m South African record holder.
Achievements
Women's athletics representing South Africa
African Championships
Silver medal – Second place 2016 Durban 100 m
Gold medal – First place 2016 Durban 4×100 m relay
Bronze medal – Third place 2022 Mauritius 100 m
Women Fitness President Ms. Namita Nayyar catches up with Carina Horn an exceptionally talented, South African Fastest Women, and here she talks about her fitness routine, her diet, and her beauty secrets.
Namita Nayyar:
You were born in Ladysmith, South Africa. What sports did you play at an early age? Where you had your early education? On 14th March 2009, you ran 100m in 11.81 seconds at Stellenbosch (RSA). This later propelled your career to the height where you have been at the top of the world as an athlete by winning a Gold Medal in the 4×100 m relay African Championships 2016 Durban. Tell us more about your professional journey of exceptional hard work, tenacity, and endurance.
Carina Horn:
I was born in Ladysmith, small town in South Africa, and moved to the big city of Johannesburg with my mother when I was 12. I played hockey for the high school already when I was still in primary school, and that carried out to my high school playing provincials, South African team for hockey and being the top goal scorer at Nationals.
I was also the captain of first tennis team, Captain of the Women's provincial team, also played with the first team boys Cricket, was the opening bowler as i bowled an average of 125km/h and also a good batswoman and all-rounder. In my last school year my Mum said I must start to decide what I want to do as I only got back some night at 23h00 from all sports and still needed to do homework and study. I decided on Athletics, because I know what I put in my performances is all on me and not a team. I also made a life changing decision in 2012 to start training with an Austrian Coach, and that took me to World class level as well, not immediately took a few years but was a risk and it paid off. Winning silver medal at 2016 African champs was a great feeling especially having World Class athletes in the race both Gold and Bronze medal in that race are still Top in the World to this time as well.
Namita Nayyar:
You won a silver medal in the 100 m relay African Championships 2016 Durban. How does it feel to be honored for your hard work with this spectacular performance?
Carina Horn:
It's a great feeling to achieve the times in important races and honored to have achieved it and winning Silver with a World Class field in the race which is an even better feeling knowing was a super race and not just because no one was in it.
Namita Nayyar:
In your career as an athlete you are the 100m South African record holder, the Only Sub 11-second female athlete in South Africa, and the fastest woman in South Africa. And 60m South African record holder. Tell us more about these spectacular achievements and how it has been the catalyst in your meteoric rise as a world-class athlete.
Carina Horn:
To have and hold the SA records in both 100m and 60m, I can really say that I am the fastest woman ever in SA and proud to be able to say that. As both is two different races, but requires to be in Top shape and get everything right in the race, to be able to convert your training into a race and get everything right.
Namita Nayyar:
In African Championships you won gold in the 4×100 Meters Relay in the year 2016, Silver Medal in 100m in 2016, and Bronze Medal in 100m in 2022. In the South African National Championships, you have won the gold medal five times in 100m in the year 2011, 2015, 2018, 2022, and 2023. You also won the gold medal twice in the 4×100 Meters Relay in the years 201 and 2012. You also won the gold medal in 200m in the year 2011. How these winnings motivate you to work more hard to better your performance in the field and achieve more milestones in your shining athletic career.
Carina Horn:
I think I am a person that every time I achieve my goal, I see and set a bigger goal, I am never satisfied to just be okay when I achieved something but always looking to be better and what is next to achieve.
Full Interview is Continued on Next Page
This interview is exclusive and taken by Namita Nayyar President womenfitness.net and should not be reproduced, copied, or hosted in part or full anywhere without express permission.
All Written Content Copyright © 2023 Women Fitness
Disclaimer
The Content is not intended to be a substitute for professional medical advice, diagnosis, or treatment. Always seek the advice of your physician or other qualified health provider with any questions you may have regarding a medical condition.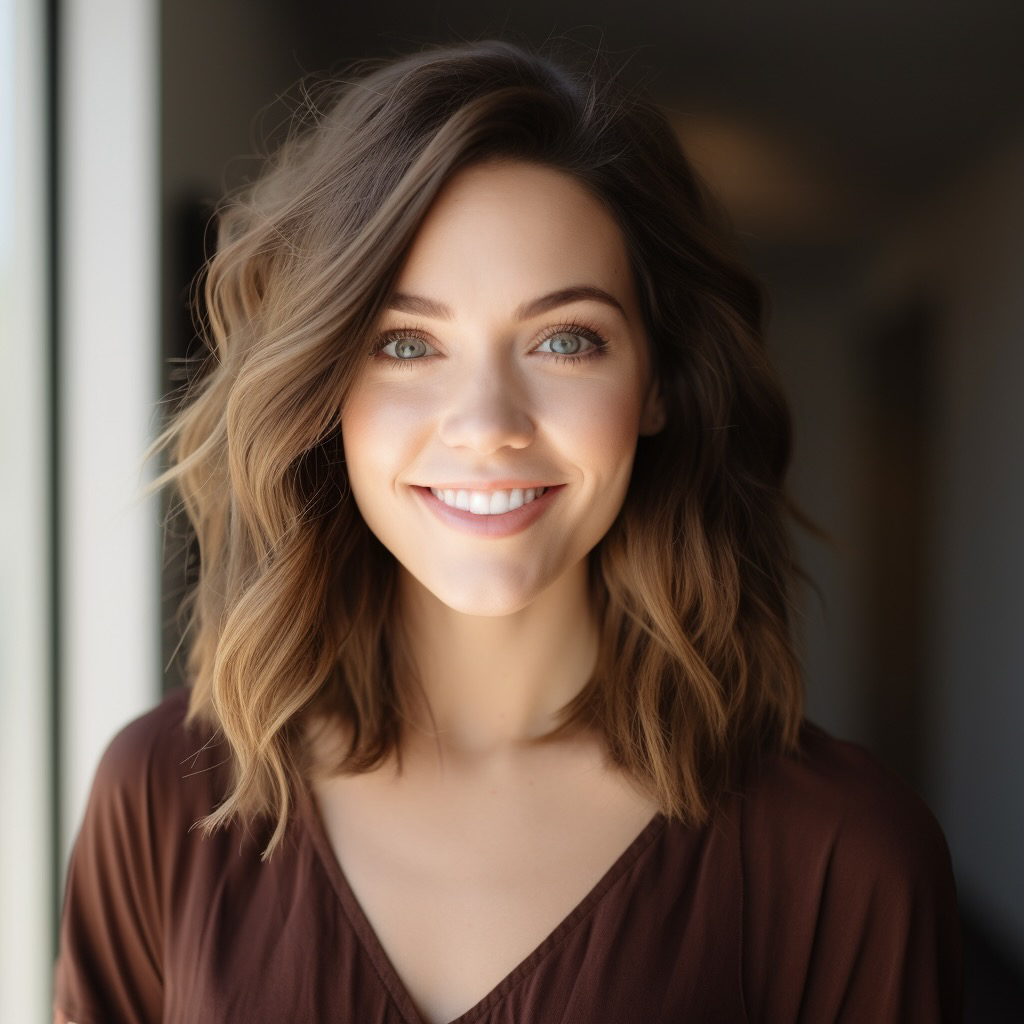 Hi! I'm a dedicated health blogger sharing valuable insights, natural remedies, and the latest scientific breakthroughs to help readers lead healthier lives. With a holistic approach to wellness, I empower individuals with accessible and actionable content, debunking myths and offering practical tips for incorporating healthy habits.