Should you tuck in your t-shirt?
It's a legitimate question.
But what's the answer?
Well… there's no official one.
Opinions tend to vary…
Like certain subcultures that love the tucked t-shirt (paired with a distinct belt)…
While other people think it's totally nerdy…
…or worse, part of the "dad" fashion.
But I'll tell you this:
The tucked t-shirt CAN be pulled off
(if you're really keen on it)
Just make sure you stick to the following style-based rules below.
Tucked T-Shirt Rule #1 – Make It A Good Fit (Not Super Tight)
We all know how big of a factor fit is for any piece of clothing…
But at the same time – anything that fits your body too tightly will work against you (and not to mention you may feel like you're suffocating).
And that becomes a bigger problem if you choose to tuck in your t-shirt. It means less air coming in between your torso and the fabric.
It only accentuates the W-shaped outline on your chest (and if you're not exactly in tip-top shape, your "man boobs" will pop out some more).
So there's a balance you've got to strike. A good fit means the t-shirt complements your body type – but doesn't press on it like a surgeon's glove.
The key is slight looseness. That's how you'll be able to come off as legitimately stylish as opposed to nerdy or military-like.
Now, it might be hard to find a shirt with that kind of middle ground. Maybe there's no official size for you – like S is too tight and M is too loose.
That's where you really have to consider the fabric. A heavier fabric type can make one S-sized shirt better than the other, as it's less prone to overexposing the outlines of your torso.
Tucked T-Shirt Rule #2 – Keep It Simple
Here's the real challenge that comes when you wear your t-shirt tucked in:
To make people forget about the fact that the shirt is tucked in.
I can tell you now – there's no solution that's 100% effective. But you know what's going to help? If you keep the shirt design simple and unimposing.
Your goal here is to bring your t-shirt over to the background. The minimal style should allow the rest of your wardrobe to catch people's attention.
That means your shirt shouldn't have any pattern, text or fancy design. It should have a single color that was strategically chosen.
It's the first step to take so you can get people to judge you by the whole outfit – instead of the mere fact that your shirt is tucked in. (The next 3 rules offer ways for you to take further steps in this direction.)
Tucked T-Shirt Rule #3 – Layer It With A Jacket
With your t-shirt pushed towards the background, this gives you the perfect opportunity to add a second layer that will:
•  Downplay your tucked shirt even more
•  Make yourself more stylish overall
I have heard of guys who layer with a leather or denim jacket – and it's worked out for them pretty well.
They aren't criticized for tucking their shirts in. Their entire ensemble is what gets people talking.
But what exactly is the biggest factor to finding the right jacket? It's contrast – both in terms of texture and color.
So it makes sense that leather and denim are great choices for a lot of men. You just have to keep your jacket on the slim side (avoid narrow lapels or features that may overpower the simplicity of your t-shirt).
But remember that color clashes must also be watched out for. That's why you should check the color wheel to see if your shirt color lies opposite the color of your jacket.
Tucked T-Shirt Rule #4 – Pick A Belt & Trousers That Complement The Shirt
At first, you might be a little reluctant about this. Why would you want your belt to stand out? Doesn't it put emphasis on the fact that you're wearing a t-shirt tucked in – and not a dress shirt?
Here's the thing: either the belt is going to stress that fact, or it's going to show off your awesome sense of style. And I'm sure you prefer the latter situation.
Your belt has to be the perfect partner color-wise. It has to tell people that you're making a deliberate style statement. So again, it helps to refer to the color wheel (take note that a black belt goes well with almost any bright, lighter color).
It's the same deal with your pants. Your best bet is a pair of normal-sized trousers (slim-fit is fine for jeans) in a complementary block color. Nothing too tight or loose – or else the whole outfit might end up slightly "off" or distracting.
Tucked T-Shirt Rule #5 – Keep The Style Casual
Finally – the more casual everything is, the better the results are.
Since any tucked shirt (whether or not it's a t-shirt) will be viewed as more "stiff" and "proper" – you want all the other details "relaxed" to nullify any formal vibe. When it's nullified, there's zero awkwardness.
It's all about finding the best men's T-shirt while avoiding being edgy. Your don't want your colleagues, friends or loved ones turned off by the unorthodox t-shirt style. You want them to be impressed by your originality – while you're still being yourself.
For example – here's one combination which you may want to try yourself:
A white t-shirt
A dark brown belt
Indigo jeans (normal or slim-fit)
A dark brown leather jacket
Chelsea boots (black or dark brown)
Vintage sunglasses (like Aviators)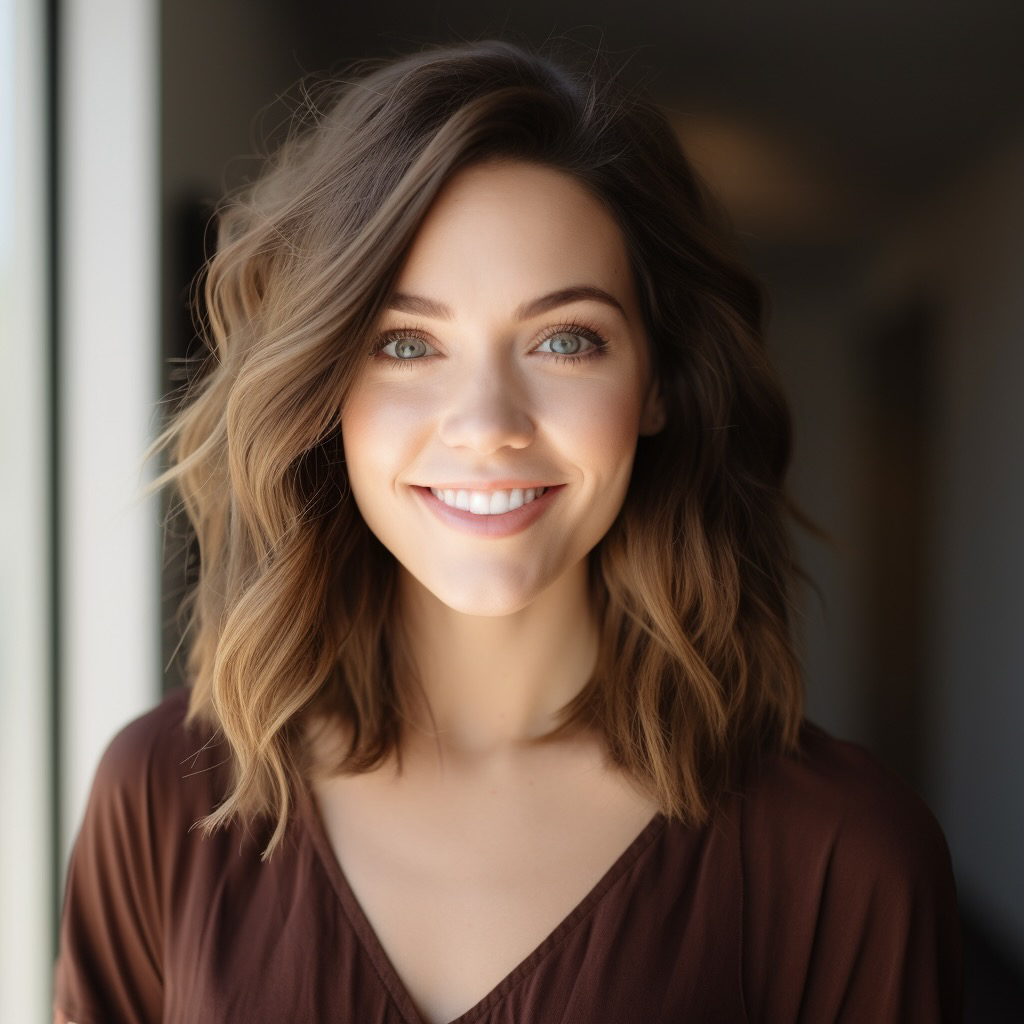 Hi! I'm a dedicated health blogger sharing valuable insights, natural remedies, and the latest scientific breakthroughs to help readers lead healthier lives. With a holistic approach to wellness, I empower individuals with accessible and actionable content, debunking myths and offering practical tips for incorporating healthy habits.