Cock rings are one of the most popular sex toys for men and penis owners. Also known as a constriction ring or penis ring, it's a circular device that's "a great tool to enhance sexual pleasure and performance," explains Natassia Miller, sex educator and founder of Wonderlust. And the best cock rings can be used during masturbation or a variety of sex positions.
Before you buy, there's some info to keep in mind.
What Do Cock Rings Do?
Cock rings sit at the base of the penis or around the shaft and testicles.
Because a cock ring applies pressure to the penis—and the area around it—it constricts blood flow during arousal, resulting in firmer, longer erections with increased sensation.
While there isn't a ton of empirical data touting the benefits, anecdotally cock rings are said to:
Improve Erectile Dysfunction
"If you're able to achieve an erection but it doesn't last as long as you'd like, a cock ring is a non-medical way to help that," explains Deysach. Because it's trapping more blood in the penis, it prevents an erection from going flaccid as quickly as it would without. It's also known to yield a slightly harder and larger erection, which is never a negative.
Boost Sexual Stamina
Again, because a cock ring is increasing pressure, it causes the blood vessels to tighten, slowing the flow of blood away from the penis. This means you could last longer.
Increase Sensation
"If you want to experiment with new feelings on your penis, cock rings are an easy and affordable way to switch up sensation," Deysach says. "Likewise, if you partner with someone who has a clitoris, a vibrating cock ring allows them to get hands-free external stimulation during intercourse, which makes sex more fun for everyone."
Now that you know more about one of the most popular male sex toys—and a quick way to enhance your erection—Miller and Deysach share some of the best cock rings available.
Related: 10 Things Every Woman Wishes You Did During Sex
15 Best Cock Rings for Solo and Partner Play: Types of Cock Rings
In order for a cock ring to be useful, it needs to be used correctly—and with a number of ring variations and materials on the market, it's best to do some research before buying.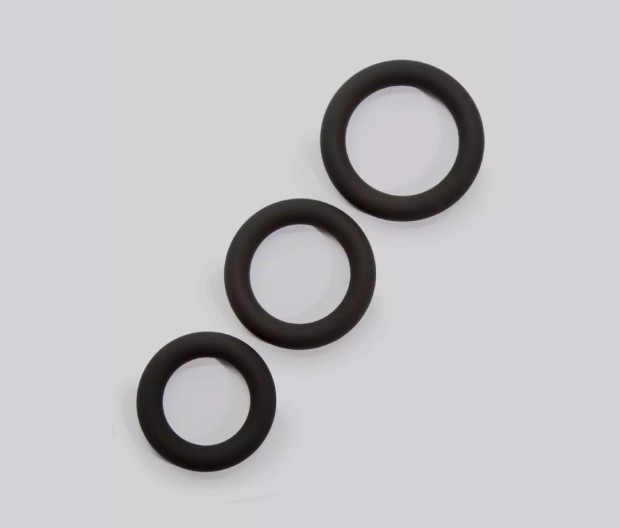 "This three-ring set allows you to choose the size that works best and can be used alone or together for a more intense experience," says Miller.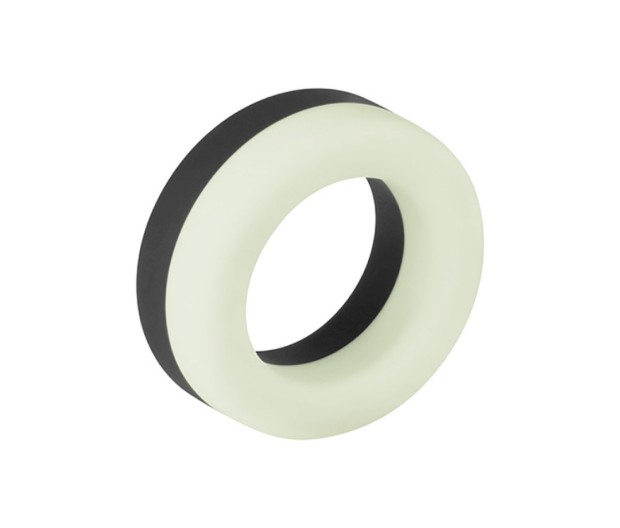 Deysach usually recommends a stretchy cock ring made entirely of silicone. "These are a safe and fun option for most people," Deysach says. "The silicone is non-porous and long-lasting, the stretchiness makes them usable with almost any size penis and, in case of emergency, they can be cut off with scissors. This ring is particularly fun and flexible as it has the added benefit of glowing in the dark."
Silicone Cock Rings
What It Is: Miller suggests starting with stretchy silicone rings. They're malleable, soft, and user-friendly.
Why We Like It: Unlike metal, silicone rings are easy to remove and often come in a multi-pack to help you find the right fit.
How to Use It: You need to ensure you've got the proper size so it's achieving the right benefits. Experiment alone before sex so you're not fumbling around in the moment. Wrap around your penis and under your scrotum when you're semi-aroused.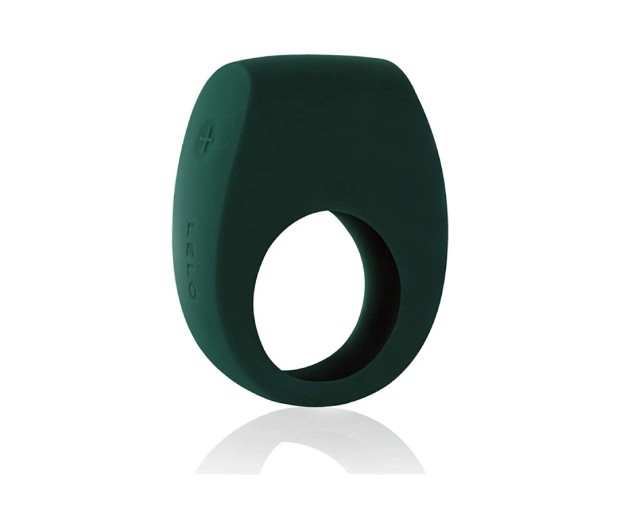 "This high-end vibrating cock ring is rechargeable, waterproof, and provides intense vibrations that can be enjoyed by both partners," says Miller.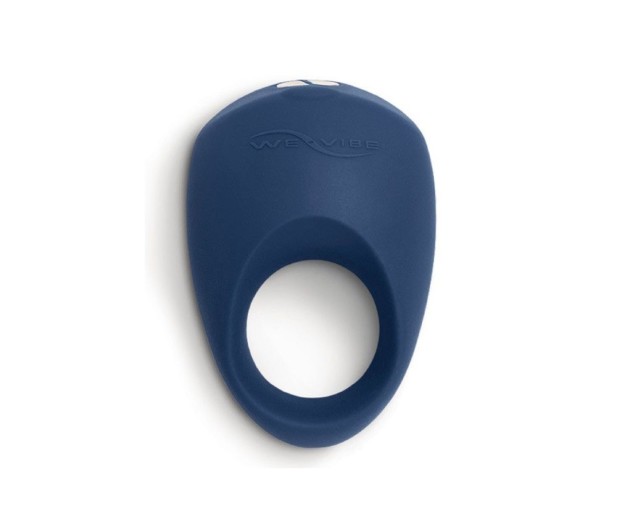 "When it comes to vibrating cock rings, in addition to looking for silicone options (always the top sex toy material), you might want one with a remote or app control so you can adjust the speed more easily," says Deysach.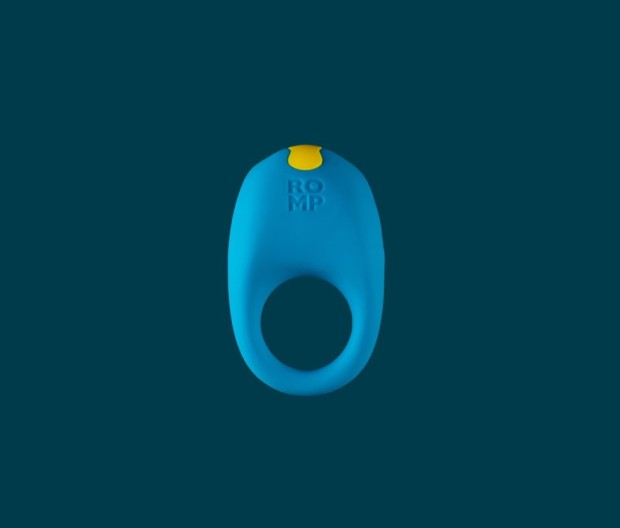 Stretchy, powerful, and at a very affordable price point, this is a great starter option for penises and strap-ons alike," says Jessica O'Reilly, sexologist and relationship expert. "It's easy to use and provides pleasure to both partners."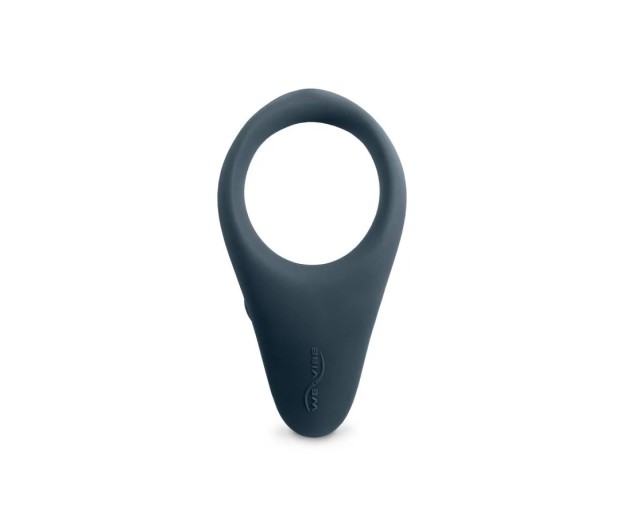 "If you want a more intense experience, the app-enabled Verge wraps around the penis and the scrotal sac with an extended arm for extra stimulation against the perineum to vibe against the internal sensitive bulb of the penis," explains O'Reilly.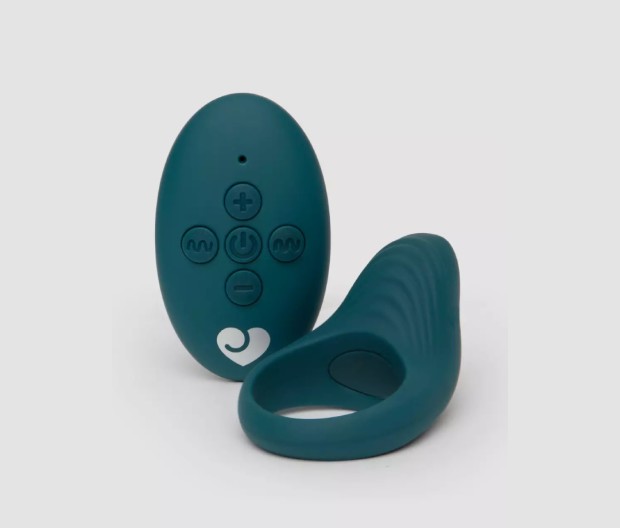 "If you prefer something with a remote control, Hot Buzz by Lovehoney is silky smooth and offers 11 vibration modes so you can play with variety," suggests O'Reilly.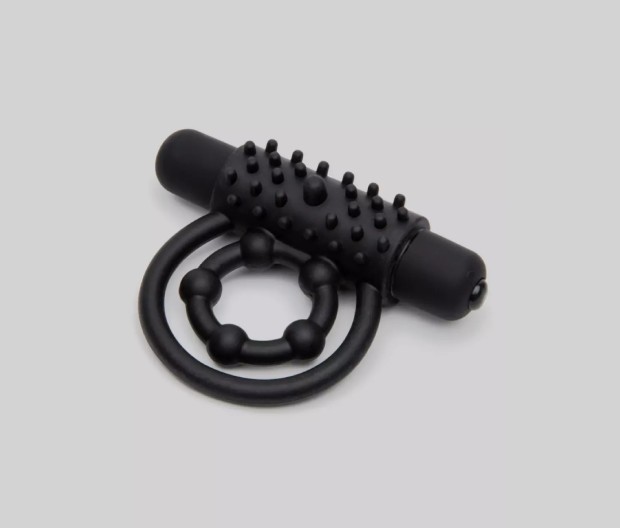 This compact vibrating cock ring is like two sex toys in one. The dual rings can be worn around the shaft and testicles for extra sensation.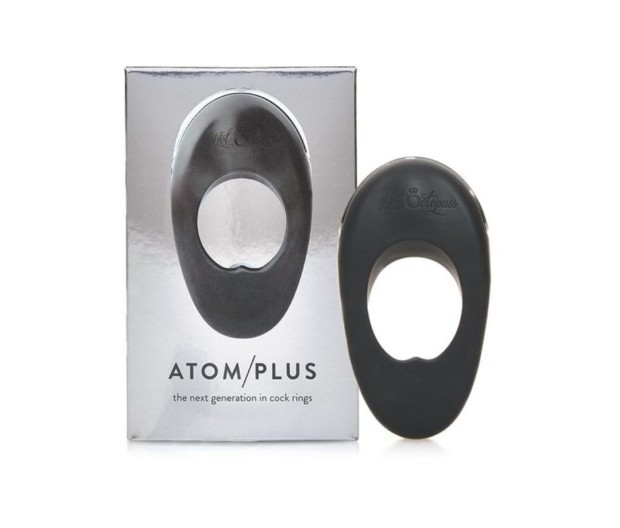 This vibrating cock ring with dual integrated motors isn't exaggerating when it advertises "all-encompassing intensity." The unique design targets the top of the shaft while also providing perineum stimulation.
Vibrating Cock Rings
What It Is: Often made of silicone, vibrating cock rings house a small motor that provides vibrating sensations.
Why We Like It: Typically, vibrating cock rings benefit the partner with a clitoris during sex, but some designs also stimulate the perineum for more intense orgasms for men.
How to Use It: These should be worn at the base of the shaft. To maximize stimulation against her clit, move your hips in a circular motion as opposed to sliding in and out. Prioritize sex positions with plenty of clitoral stimulation (think missionary or any where she's on top and in control; this is particularly helpful in order to find the right rhythm).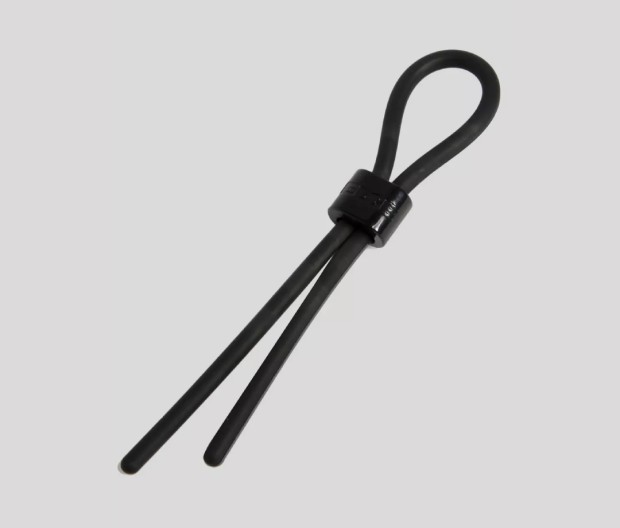 If you're not well-versed in sex toys and just getting into cock rings in general, this is a great starting point. Simply move the toggle to adjust the fit. It's easy to use with a condom and includes a step-by-step guide written by sex expert Tracey Cox.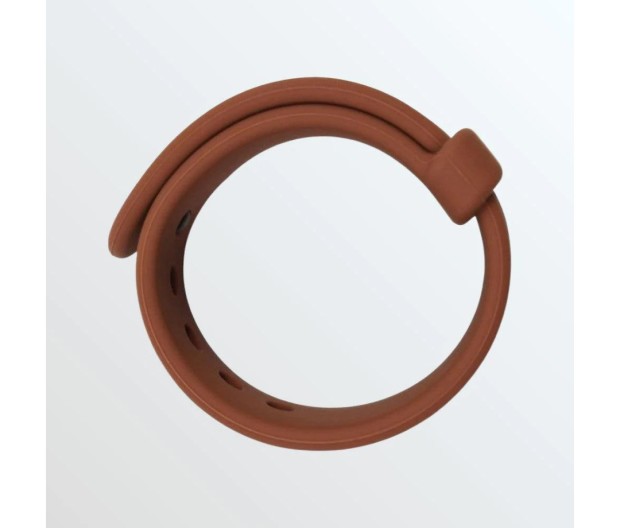 This adjustable cock ring uses a strap design so you can choose whether you want to wear it around your penis and scrotum, just the base of the penis, or just the base of the scrotum. The rings can be adjusted up to five diameter sizes, including 1.18, 1.37, 1.57, 1.77, and 1.96 inches.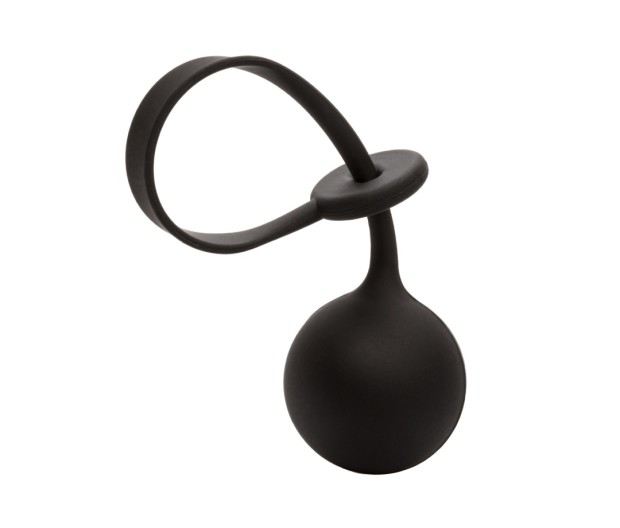 "This adjustable cock ring is made of high-quality silicone and allows you to adjust the tightness to your liking," says Miller. It's got a weighted ball attached to the end, which stretches the penis and provides a tugging sensation with each thrust for a more intense orgasm.
Adjustable Cock Rings
What It Is: Adjustable cock rings provide a more precise fit for your anatomy. Some toys have quick-release tabs, others use a sliding bead system to adjust a "lasso," and some are self-cinching.
Why We Like It: "It can be very uncomfortable if a cock ring is too tight and ineffective if it's too loose," advises Miller. Adjustable rings let you customize the fit and are great for beginners.
How to Use It: "To choose what's best for you, consider your level of experience, what you like, and the size of your penis," Miller says. Most are meant to be worn underneath your scrotum and around your penis, but there's variance among rings.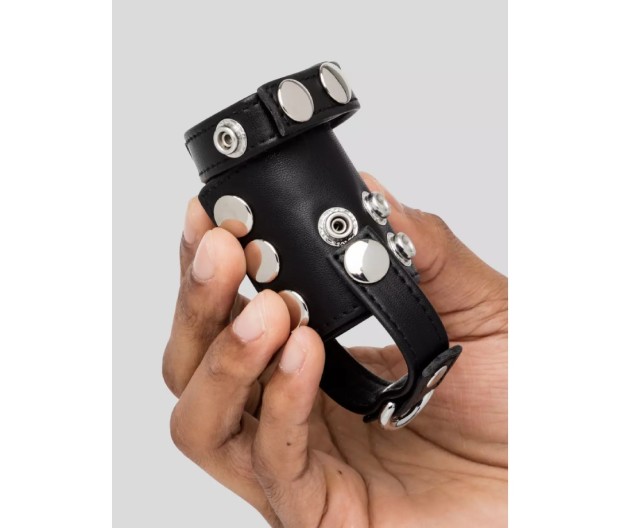 If you're looking to experiment with bondage sensations, this faux-leather cock strap with two-inch ball stretchers and an optional weight ring is the place to start; it's extra stimulating as it gently tugs your balls.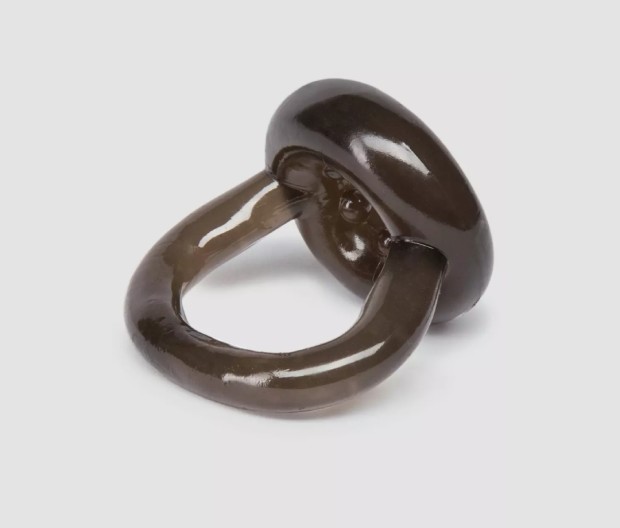 This stretchy double ring wraps around the testicles and the base of the penis. But what's unique is its internal texture, which adds stimulation and aids helps secure the ring's position.
Cock and Ball Rings
What It Is: For those who enjoy having their balls played with, Miller says to look into cock and ball rings, where one side wraps around the base, while the other wraps around the testicles to keep them pulled away from the body. There are also combos with cock rings and butt plugs.
Why We Like It: This creates testicle stimulation, but also helps delay premature ejaculation since your testicles "ride up" toward your body during orgasm.
How to Use It: "Silicone weighted ball rings can be painful if they're too heavy," Miller says. "Make sure to choose a weight that is heavy enough to provide that pleasurable tension, but light enough not to hold it down."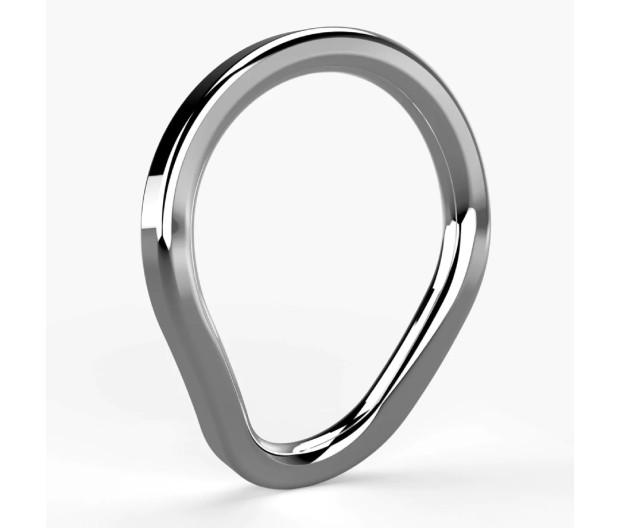 Unlike some of the more flexible options on this list, stainless steel rings are for those who enjoy the heightened constriction paired with the cool material against their penis. This particular ring offers a comfort shape which makes it simultaneously comfortable and stimulating.
Solid Cock Rings
What It Is: For more advanced users, solid cock rings provide a firmer grip since they don't stretch. Materials often vary, but we'd recommend surgical-grade stainless steel.
Why We Like It: Solid rings stay firmly in place, whereas some silicone rings might slide.
How to Use It: If the ring is too small for the penis, it can cause damage, warns Miller. Make sure to measure your penis and choose the right size. Again, these are only for experienced users, as they run the risk of penis strangulation if the ring fits poorly, gets stuck, or is left on too long.
Related: 10 Tips to Give Her the Best Oral Sex
Is a Cock Ring Safe to Use?
On another practical note, Miller cautions that not all men can use cock rings. "Certain medical conditions, such as bleeding disorders or sickle cell anemia, make it unsafe to wear them, so it's important to talk to a doctor beforehand."
If you get the green light, be sure to only wear a cock ring for 20 to 30 minutes at a time to avoid injury and ensure it fits properly.
How to Use a Cock Ring
1. Use Lube
Once you've narrowed down the style of cock ring that's most suitable for your needs, make sure you have lube on hand, which will make the entire experience more comfortable for you. Note, water-based lube should be for silicone cock rings as they won't break down the sex toy or the condom during sex.
2. Ensure Proper Duration and Placement
The C-ring should be arranged over a condom (if using) at the shaft of the penis. "It should fit snugly, not too tightly," says Miller, who adds if there's any pain or discomfort, remove the ring immediately. As noted, only wear for 20 to 30 minutes at a time. If kept on for too long, it can cause premature cell death (aka necrosis) due to the restricted blood flow.
3. Adjust the Intensity
"To enhance your erection, put the cock ring on at the bottom of your shaft and behind the testicles before you're fully erect," says Searah Deysach, sex educator and owner of Early to Bed on the variations of how to wear the cock ring. "If you prefer a sensation that's less intense, you can put the ring on the shaft only."
4. Clean Your Cock Ring
Use warm water and soap (or silicone-safe toy cleanser) to fully cleanse the cock ring after it's been used. Ensure it's dry and store someplace where it can't be damaged.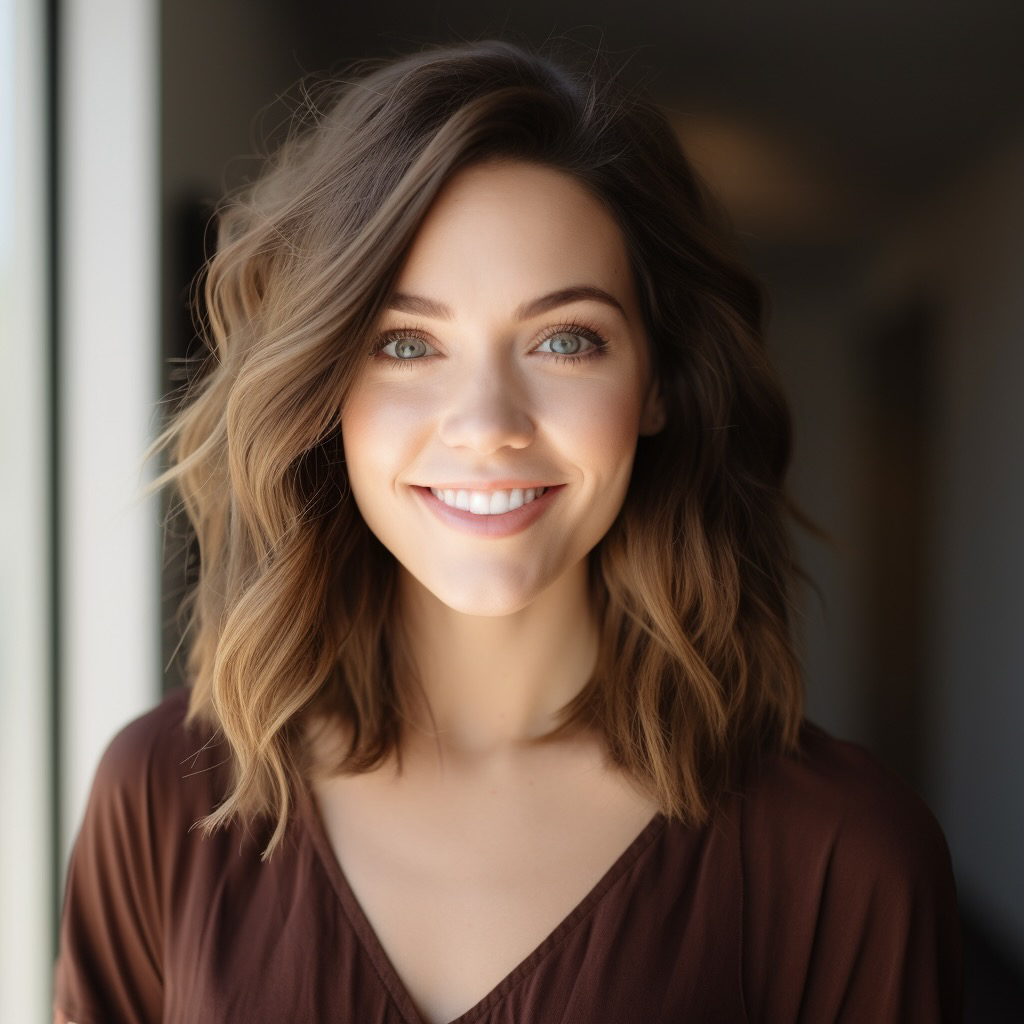 Hi! I'm a dedicated health blogger sharing valuable insights, natural remedies, and the latest scientific breakthroughs to help readers lead healthier lives. With a holistic approach to wellness, I empower individuals with accessible and actionable content, debunking myths and offering practical tips for incorporating healthy habits.