When it comes to men's footwear, never underestimate the powerful style statement a pair of sandals for men can make.
Now, many gentlemen may raise an eyebrow here. Sandals, you say? You're damn right! Sandals for men are not just reserved for beach trips or backyard barbecues. If styled correctly, men can wear them in a variety of different and interesting ways.
The idea of men's sandals being stylish may seem unconventional to some, but it's all about choosing the right kind of sandals and pairing them with the perfect outfit. Let's delve into the world of sandals and learn how to wear them with style.
Types of Men's Sandals
You can pair different types of sandals with various outfits to create a unique style statement. Here are some popular styles:
Flip Flops: These are the quintessential beach sandals. Made from rubber or plastic, they're perfect for a casual day at the beach or for a pool party. Opt for a high-quality pair in a neutral color like black, navy, or brown.
Fisherman Sandals: This type of sandal is a more stylish alternative for casual outings. They provide more foot coverage and support compared to flip-flops. Fisherman sandals in leather or suede offer an elegant look.
Slide Sandals: These are one of the trendiest types of sandals right now. Slide sandals are versatile and pair well with various outfits, ranging from swimwear to a stylish street look. They come in a variety of materials, including leather, fabric, and rubber.
Gladiator Sandals: These are the epitome of bold, stylish footwear. Inspired by ancient Roman footwear, these sandals feature multiple straps that run across the foot. Gladiator sandals are perfect for a fashion-forward summer outfit.
Mules: This style of men's sandals covers the whole of the foot, providing a sleek look that combines the easy wearability of sandals with the formality of loafers. A defining feature of mules is the open back, allowing for quick slipping on and off, making them a perfect choice for those seeking both comfort and style.
How To Style Sandals For Men
To effectively wear sandals with style, you need to know how to pair them with the right outfits. This means understanding the aesthetic each type of sandal brings and matching it to the overall vibe of your ensemble.
The right pair of sandals can uplift a simple outfit and add a touch of nonchalance to a more formal look, depending on how you choose to style them.
How To Style Flip Flops
As casual footwear, flip flops pair best with swimwear or casual beachwear. Try them with board shorts and a relaxed-fit linen shirt for a comfortable yet stylish beach look.
How To Style Fisherman Sandals
Fisherman sandals are very versatile. Wear them with chinos and a button-down shirt for a casual day out or pair them with linen trousers and a relaxed-fit shirt for a more dressed-up look.
How To Style Slide Sandals
Slide sandals go well with both casual and semi-formal attire. Pair them with tailored shorts and a polo shirt for a day out in the city. For a more relaxed look, try them with joggers and a fitted tee.
How To Style Gladiator Sandals
Gladiator sandals can add an edge to your outfit. They work great with shorts and a loose-fitting shirt, giving a bohemian-inspired look. You can also pair them with a lightweight summer suit for a bold style statement.
Sandals For Men: General Tips
Sock Rule: Never wear sandals with socks. It's a cardinal rule in men's fashion. The beauty of sandals is in their openness and the comfort they offer in warmer weather.
Foot Care: Wearing sandals means your feet will be on display. Regular foot care is necessary to keep your feet looking presentable.
Suit the Occasion: Sandals can be stylish, but they are not suitable for every occasion. They are best suited for casual or semi-casual events. For formal occasions, stick with traditional footwear like oxfords or loafers.
Comfort is Key: No matter how stylish, if the sandal is not comfortable, it's not worth it. Ensure you are comfortable walking in the sandals before purchasing them.
Sandals can indeed be a stylish footwear choice for men, especially in the warmer months. Understanding the different types of sandals and knowing how to pair them with the right outfit is crucial to pull off the look. Like any aspect of fashion, it's all about balance and understanding what works best for you.
Remember, gentlemen, style is a way to express your unique self, so don't be afraid to experiment and redefine norms.
Famous Sandal-Wearing Men's Style Icons
We can't speak of sandals and style without highlighting some iconic men who have made sandals a significant part of their signature look. Here are a few examples:
David Beckham: The retired professional footballer is a fashion icon known for his versatile style. Beckham is often spotted in sleek slide sandals, typically paired with relaxed casual wear during his family vacations or airport looks.
Kanye West: The rapper, producer, and fashion designer is well-known for his unique sense of style. West often sports his own brand Yeezy slides, demonstrating how casual wear, like joggers and sweatshirts, can be perfectly paired with sandals for a fashionable street-style look.
Brad Pitt: An actor who needs no introduction, Brad Pitt has often been photographed wearing sandals. From strappy gladiator sandals to simpler designs, Pitt knows how to rock the sandal look with a casual or semi-formal outfit.
Pharrell Williams: This fashion-forward artist is no stranger to making bold fashion statements. Williams is often seen sporting Birkenstock-style sandals or slides with vibrant socks, breaking the conventional 'no socks with sandals' rule, and pulling it off with his unique flair.
Russell Brand: The British comedian and actor has made the gladiator sandal a part of his Bohemian style. He often pairs them with skinny jeans or loose trousers for a relaxed, yet edgy look.
These famous personalities embody the idea that sandals, when styled correctly, can be a stylish and functional part of a man's wardrobe. They show us that with a keen eye for fashion and a willingness to experiment, you can successfully break the mold and redefine the norms of men's style.
Take inspiration from these style icons, but remember that the key to great style is making it your own. Pick the type of sandal that suits your personal style and comfort, pair it with an outfit that you feel confident in, and you're all set to turn heads with your impressive sandal style this summer.
Looking for more summer outfit inspiration? Check out my guide to the best summer colognes a man can wear to be attractive.
FAQs: Best Sandals For Men
Are sandals considered stylish for men?
Yes, sandals can be stylish for men if chosen and worn appropriately.
How can men make sandals look attractive?
Men can make sandals look attractive by opting for well-fitted, high-quality designs and pairing them with suitable outfits.
What types of sandals are considered stylish for men?
Stylish options for men include leather sandals, slides, gladiator sandals, and sporty sandals with sleek designs.
Can men wear sandals to formal occasions?
While sandals are generally more casual, some formal sandals made from premium materials can be suitable for certain dress codes or events.
Are socks acceptable when wearing sandals?
Generally, socks and sandals are not considered fashionable. However, certain styles like slide sandals can be worn with no-show socks for a more contemporary look.
Can men wear sandals in professional settings?
Sandals are generally not recommended for formal or conservative professional environments. However, in more casual workplaces or creative industries, open-toe sandals may be acceptable.
How should men choose the right size of sandals?
Men should choose sandals that fit comfortably and securely, with enough space for their toes and proper arch support.
Are there any specific foot care tips for men who wear sandals?
It's important for men who wear sandals to keep their feet well-groomed by regularly washing, moisturizing, and trimming their nails.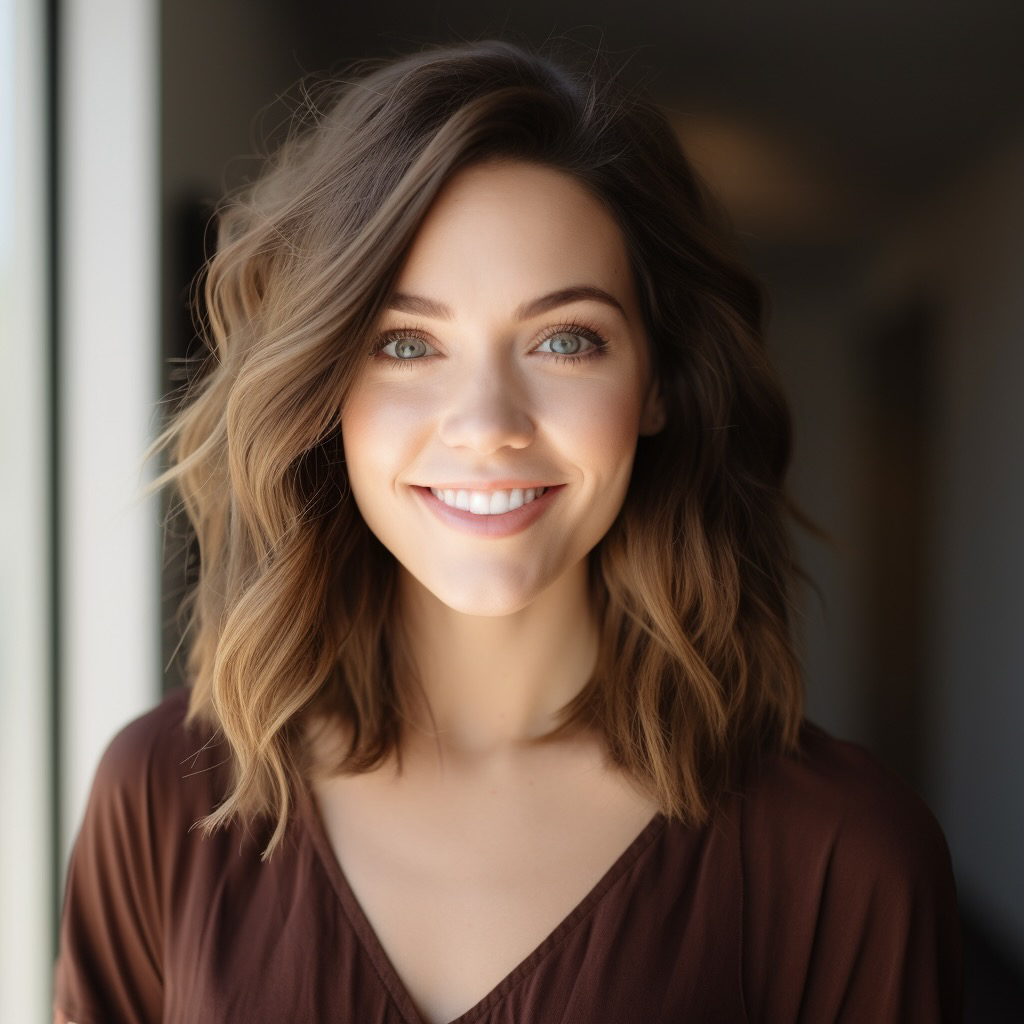 Hi! I'm a dedicated health blogger sharing valuable insights, natural remedies, and the latest scientific breakthroughs to help readers lead healthier lives. With a holistic approach to wellness, I empower individuals with accessible and actionable content, debunking myths and offering practical tips for incorporating healthy habits.