There were a lot of expectations when Aidan Hutchinson went second overall in the 2022 NFL Draft to his home state's Detroit Lions. The team ultimately fell short of the playoffs in the 2023 season, but the fearsome pass-rusher made his mark. If you need a reminder of Aidan Hutchinson stats from 2022: He had the most sacks of any rookie in the league and three interceptions, including one snatched from the hands of Aaron Rodgers. 
Despite not making it into the post-season, the work didn't stop for Hutchinson, who went back into the lab immediately to become an even stronger version of himself. Evidently, it worked out: The defensive end was one of the stars who led the Lions to a surprise 21-20 win over the Kansas City Chiefs in the season opener.
We kicked back with Hutchinson in a Courtyard by Marriott suite (the official hotel partner of the NFL) to discuss the work he put in during the off-season, expectations for his sophomore year, and how he prepares for battle on the field.
Aidan Hutchinson Stats (2022)
Solo tackles: 32
Assists: 7
Sacks: 11
Aidan Hutchinson Contract
Hutchinson signed a 4 year, $35,713,386 contract with the Detroit Lions, including a $23,153,372 signing bonus, $35,713,386 guaranteed, and an average annual salary of $8,928,347.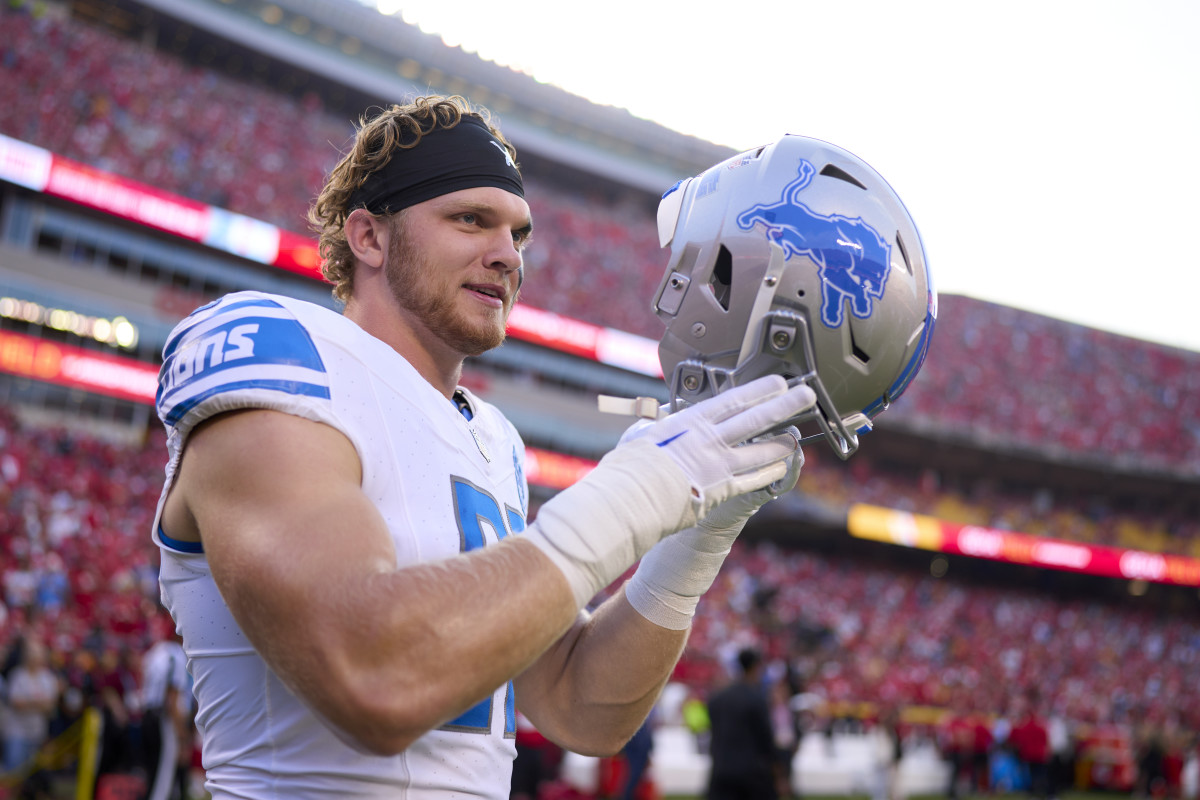 Men's Journal: In the NFL Draft, you went second overall to the Detroit Lions. Do you remember what that moment felt like?
Aidan Hutchinson: The Combine and the Draft were a whirlwind. It's hard to remember the details and how it felt in the moment, because it flew by so fast. That was the quickest I've ever had to adapt, which is helpful in the league. There are so many different scenarios and exceptions out of a player both mentally and physically. You're being thrown into new environments and there are still expectations for you to produce as well, if not better. The challenges I had in that year, as well as the physical preparation I did during it, set me up perfectly for my first season in the NFL. And I'm fired up for the next one.
What opportunity does the off-season present?
The goals and visions I have for the success we'll have as a team all start in the off-season. Those dreams live or die by the effort I put into my training, how I treat my body, and the mindset I hone before I show up on the field in Detroit.
Related: 50 Best Ab Exercises of All Time
What were you trying to improve going into this NFL season?
It's really all about the explosiveness. Those are the exercises I love training, because it's the most important factor in my position. For us, standing on the line on defense, it's about how quickly you can make an impact or apply pressure. To be able to have an effect, you need to move your weight fast and be able to make these micro-adjustments within short ranges.
I'm lucky to have worked with some great trainers, and I'm the kind of guy who just wants to listen and be told what to do. I have a lot to think about and plenty on my mind with football and plays, so leaving the strength and conditioning programming to the professionals works for me. I go into the gym to work, and I want to be put to work.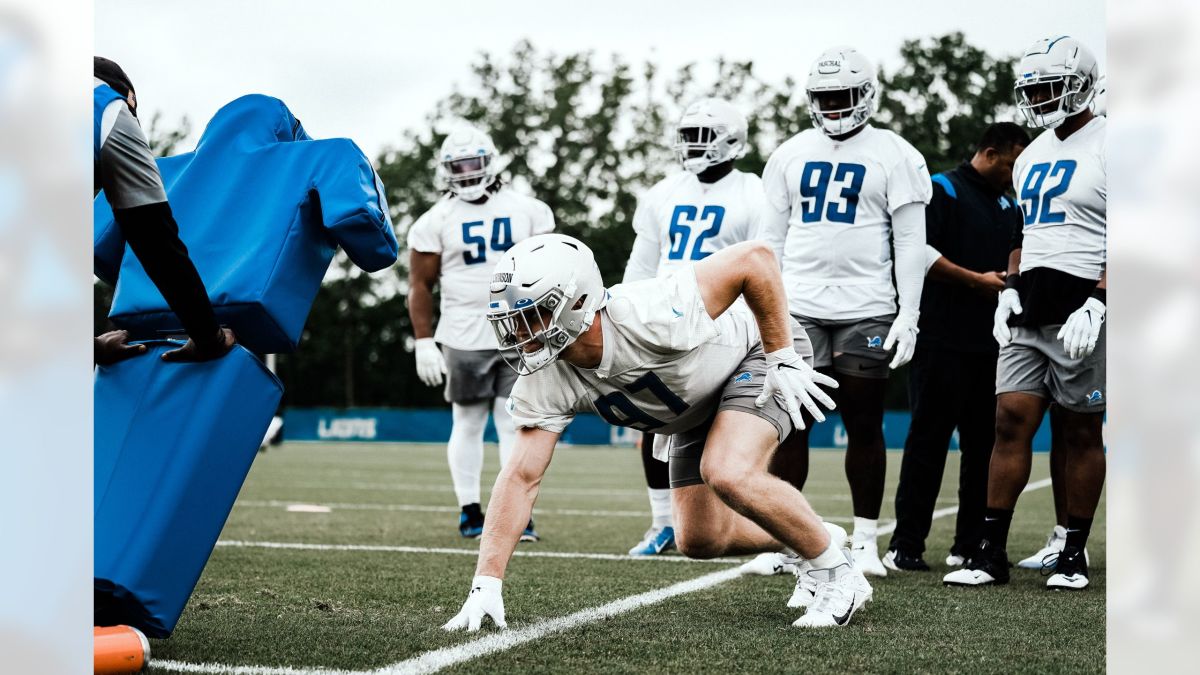 Are there any exercises you love to hate–that get results but are always dreaded?
I dread doing my lower-body days, but I know how productive they are. They take everything out of you. The bench is fun, as with anything really upper body, but when you're doing squats, that's where the pain really is. The single-leg work is also very hard. There's mental warfare for me to force myself to do lower body, but those are the moments, as small as it is, that make you more mentally tough.
Related: 50 Best Leg Exercises of All Time to Build Muscle
A lot of athletes have fully loaded home gyms. Do you have your own Iron Paradise?
I don't stock my home with gym equipment or weights. I like the feeling you get when you walk into a great gym. I like the act of going somewhere to put in that work, then having my home be a haven and a place I can recover and recuperate.
I'm sure all the travel doesn't make it easy.
The travel adds an additional challenge when you're prepping for game day. Luckily, we usually get to stay at some great places like Courtyard. The Detroit Lions probably had the shortest travel for a season out of any of the teams, which was nice for us, staying in the Midwest. But I travel pretty easily and don't have any issues sleeping on the plane. I'm actually looking forward to getting out to some new stadiums this season, like Florida and California.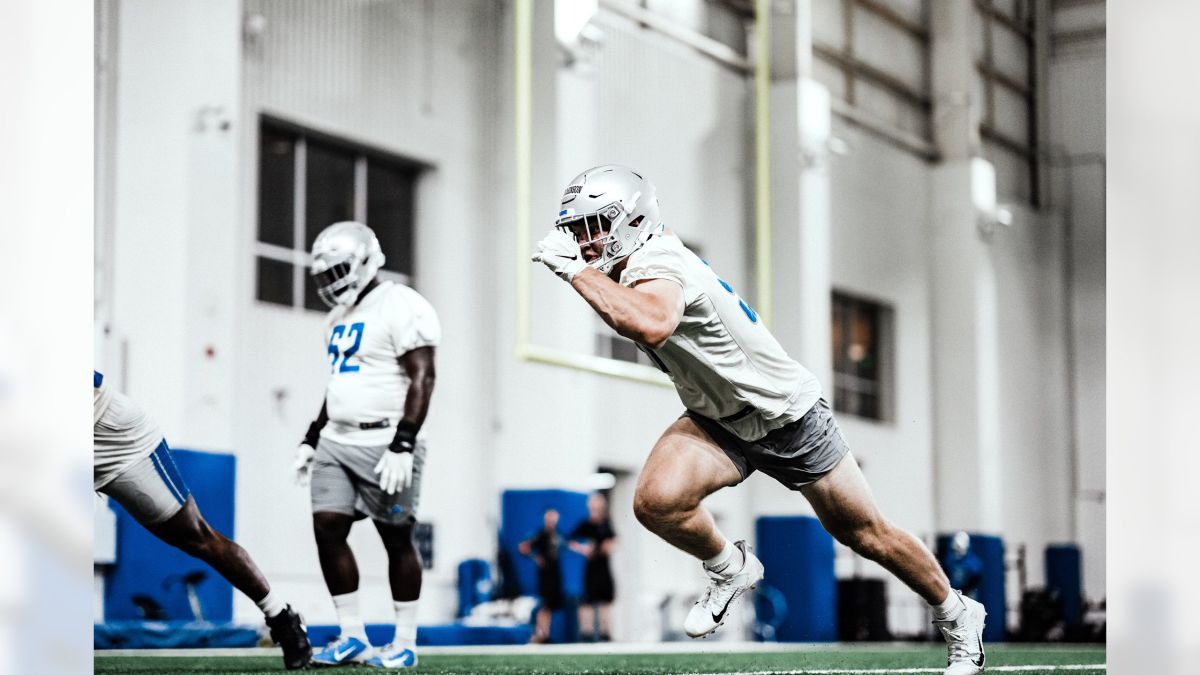 Are there any rituals on the road that keep you centered and focused on the field?
The day and hours before a game are massive, because there are always butterflies and nerves. Anyone who says they don't feel anything going into a game either is lying or not playing to win. If you're a true competitor, there's so much on the line. I'm big on meditating the night before a game day. If I'm traveling, then I'll do it in the hotel room. The meditation helps me get into my head in the correct way and get into the present task at hand.
One of the other things I do on the road that really keeps me centered is speaking with my family either on the phone or on FaceTime. I think staying true to my values helps me stay centered. I'm not big on watching a ton of football. We have our plan going into each game and I just focus on what the team is trying to do. Then I focus on what I want to do each game, which is make the other team uncomfortable.
I try to get at least eight hours of sleep a night. I will usually lie down around 10p.m.— earlier if I have to be up before 6 in the morning. I'm not super strict about it, but it helps to have targets that you're trying to hit. I'm a big cold shower guy first thing in the morning. I like how it wakes me up, and I love how I feel after. Getting out of that cold shower, entering the warm air, it just resets the baseline for me. I know my blood is pumping. There's no hesitation stepping into that freezing water. I've seen the benefits enough times.
How about once you get to the field?
I do a second meditation at the stadium, in the locker room. This time I focus more on goals for the game and try to see ways the game could go. I'll go out to the field for an extremely light warmup, where I bend my body a little bit and feel how the grass is. I don't like to exert myself too much, or do too much of a warmup, because that's energy I won't have for the game later on.
I see some guys on the field who are breaking a sweat—their shirts dripping with sweat. For me, that's less productivity I'm going to have in the game. I don't want to tap into the reserves that early. I want to show up with my body ready. I'm saving everything I've got.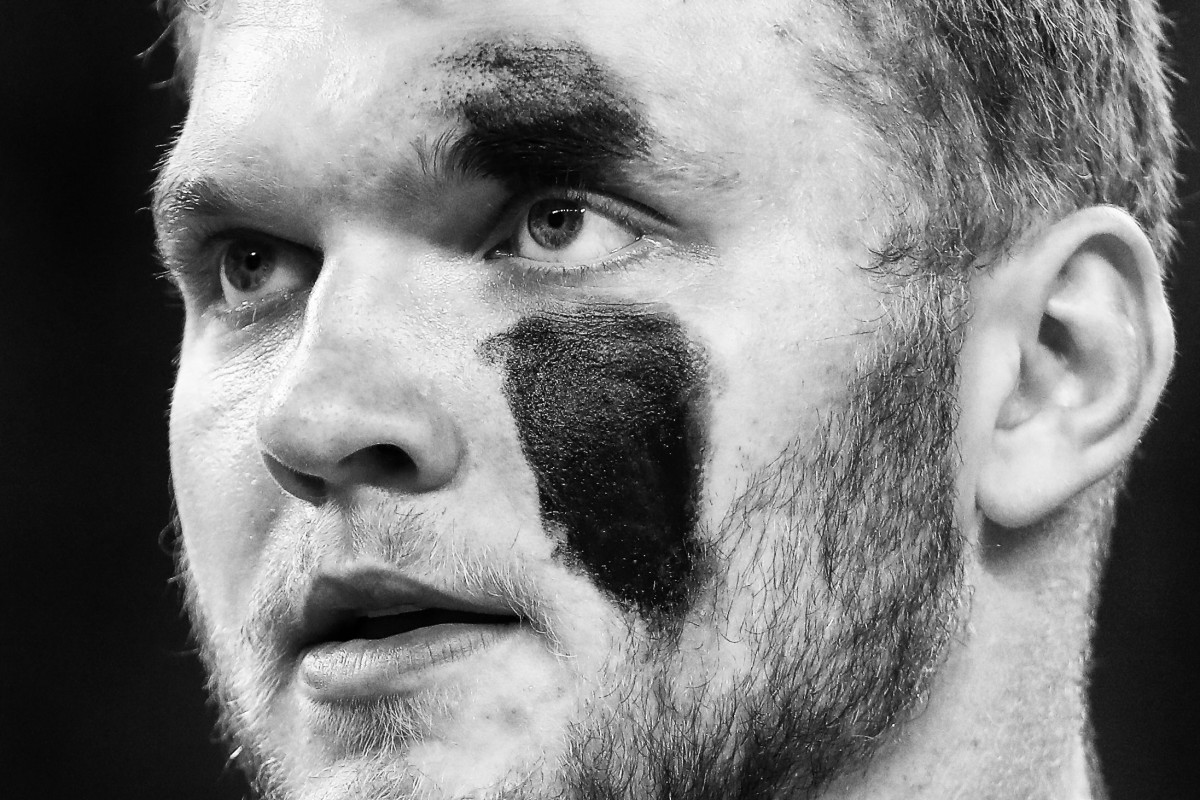 Talk to me about the eye black. Is this more than just a practical way to combat glare from stadium lights?
That helps me get into Viking mode. I'm obsessed with the Vikings series—basically anything having to do with Vikings going to war. Back in the day, I had long hair that I would braid, and people really thought I looked like a Viking. Those shows and the battle scenes get me amped. The ritual of putting that eye black on gets me ready for war.
I flip a switch when I step on that field. I like to think I'm a pretty nice guy in everyday life, but that guy is gone on the line. I'm a Viking. I'm relentless. There's nothing on my mind but running through the tackle in front of me. I feel like no one can stop me when I'm on that field, and that's the mentality you have to have.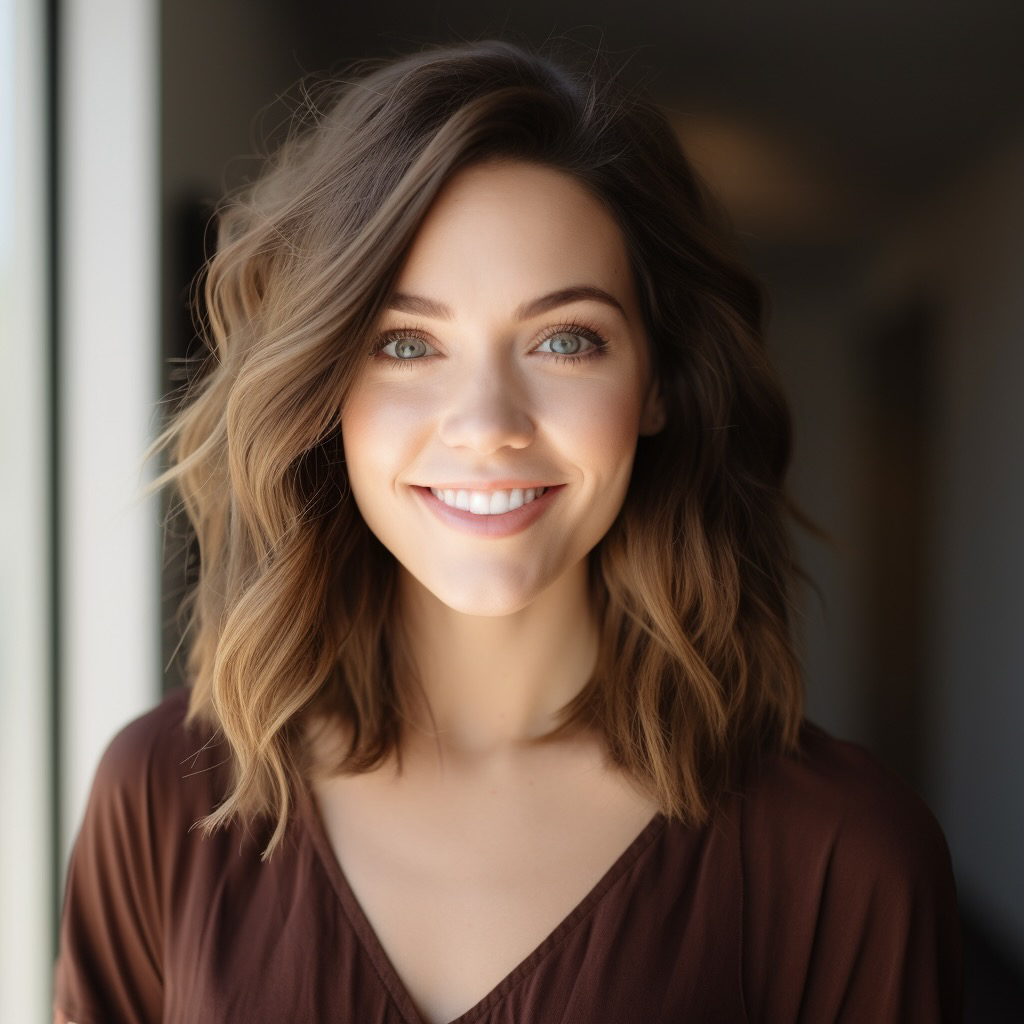 Hi! I'm a dedicated health blogger sharing valuable insights, natural remedies, and the latest scientific breakthroughs to help readers lead healthier lives. With a holistic approach to wellness, I empower individuals with accessible and actionable content, debunking myths and offering practical tips for incorporating healthy habits.