When it comes to the art of seduction, nothing comes close to the intoxicating power of fragrance.
You can be the best-dressed guy in the room but add the right cologne and you'll evoke powerful, inescapable emotions in her.
And this isn't just my opinion – numerous studies have shown that sense of smell has a stronger link to emotion than any of her other senses.
So, if you want to attract the fairer sex, pick an intoxicating men's cologne.
How do you actually find the right fragrance though?
If you buy blind online, you're risking time and money if it has the opposite effect. If you ask for advice in a fragrance store, you'll get the biased opinion of a shop assistant with sales targets to meet.
Well gents, I've done the hard work for you. I've tested hundreds of colognes and narrowed it down to these top 20 most seductive colognes.
So what are my top 20 intoxicating men's colognes that will have the ladies swooning?
Kilian's Apple Brandy
Top notes: Apple, Oak, Vanilla
Heart notes: Labdanum
Base notes: Cedar
The name Apple Brandy conjures up memories of dates on cold and crisp fall days. If you're looking for a fragrance that reminds a woman of time spent together with mulled wine and apple-picking, this fragrance won't disappoint.
Presentation is an important part of a fragrance as well and Kilian's premium lockbox design separates it from the crowd.
Creed Silver Mountain Water
Top notes: Bergamot, Mandarin Orange
Heart notes: Green Tea, Blackcurrant
Base Notes: Musk, Petitgrain, Sandalwood, Galbanum
Not everyone can go on a romantic date to the Alps. That's why Creed has brought the feeling of refreshing mountain air and trickling streams to anyone who wears this fragrance.
A woman who smells this cologne will be revitalized and relaxed. The perfect mood for getting to know someone better.
Greenley by Parfums De Marly
Top Notes: Sicilian Bergamot, Mandarin, Green Apple, Cashmere Wood
Heart Notes: Cedarwood, Petitgrain, Violet, Pomarose
Base Notes: Oakmoss, Musk, Amberwood Accord
Marly says this is 'a source of pure energy' and what woman doesn't want to be with a man who is charismatic and full of life?
If you want a vibrant yet sophisticated fragrance then look no further than this oriental fougère (a combination of exotic spices and ferns to you and me).
Paco Rabanne's 1 Million
Top Notes: Grapefruit, Mint, Blood Mandarin
Heart Notes: Rose, Cinnamon, Spicy Notes
Base Notes: Leather, Woody Notes, Amber, Indian Patchouli
A woody and spicy modern classic very popular with men looking to draw in the ladies. 1 Million has an intense sweet note that reminds me of bubblegum. This gives the fragrance a youthful and relaxed character that makes it the perfect choice for a young man.
The combination of sweetness and spiciness makes this best for fall and winter.
Armani Code Absolu
Top notes: A hint of green mandarin, cardamom
Heart notes: rum
Base notes: tonka bean, golden myrrh, vanilla
Ryan Reynolds fronts the marketing campaign for this fragrance and with good reason. This oriental spicy option is intense, masculine and the king of cool…just like our man Ryan.
Does your date have a sweet tooth? The base note of vanilla mellows out the overall experience of this fragrance and any woman who appreciates a sweet scent will love this.
Viktor & Rolf's Spicebomb Extreme
Top notes: Bergamot, Cinnamon, Pepper
Heart notes: Lavender, Cumin, Elemi
Base notes: Iris, Tobacco, Cistus Labdanum, Vanilla
The original Spicebomb is a go-to cologne for many men. This is exactly why you'll stand out from the crowd by opting for its big brother: Spicebomb Extreme.
This fragrance appeals to a wide variety of women because it covers a lot of bases. Spicebomb Extreme is rich, sweet and spicy yet balanced with the herbal smell of fresh lavender.
Versace Eros Flame
Top Notes: Mandarin Orange, Black Pepper, Chinnoto, Rosemary, Lemon
Middle Notes: Pepper, Geranium, Rose
Base Notes: Tonka Bean, Madagascar Vanilla, Texas Cedar, Sandalwood, Patchouli, Oakmoss
Eros Flame is the intoxicating flanker to the original fragrance Versace Eros. You still get the original fragrance's DNA but this is a more complex cologne designed to attract a more sophisticated type of woman.
This is also an excellent fragrance to consider when Versace Eros is one of the most popular men's fragrances right now. With Eros Flame you are much less likely to come across other men wearing the same fragrance as you.
Carlisle by Parfums De Marly
Top Notes: Green Apple, Nutmeg
Heart Notes: Tonka Bean, Rosa
Base Notes: Vanilla, Patchouli
Carlisle is a spicy-sweet explosion that communicates power and masculinity. This is a fragrance with strong projection and great longevity to match at up to nine hours.
Take Layton from Parfums De Marly and add a feeling of being in a dark wood – this is a rich fragrance best kept for fall and winter. The bottle is black for a reason!
Armani's Aqua Di Gio Profondo
Top Notes: Sea Notes, Aquozone, Bergamot, Green Mandarin
Middle Notes: Rosemary, Cypress, Lavender, Mastic
Base Notes: Mineral Notes, Patchouli, Musk, Amber
If you want a fragrance that's truly intoxicating you need Profondo. The depth and intensity of its notes have an indisputably masculine character that is designed to draw women towards you.
Longevity is also a specialty of Profondo, lasting six hours or more. This is what will guarantee you stand out from other men wearing an ordinary summertime fragrance that will be undetectable later in the day.
Tom Ford Black Orchid
Top notes: Truffle, Gardenia, Blackcurrant, Ylang-ylang, Jasmine, Bergamot, Mandarin Orange, Amalfi Lemon
Heart notes: Orchid, Spices, Gardenia, Fruity Notes, Ylang-ylang, Jasmine, Lotus
Base Notes: Mexican Chocolate, Lotus, Vanille, Incense, Amber, Sandalwood, Vetiver, Musk
Do you want to be a man of mystery? Do you want to remind a woman of a tall, dark and handsome stranger she once passed in the night? Then this is the seductive fragrance you need to be wearing.
Tom Ford is a king of cologne and this fragrance is one of the reasons why. This is a true must-try because of the vast number of notes masterfully arranged to work in unison. Like Creed, Tom Ford fragrances are priced at a premium but are well worth trying at least once to see what you can get for the money. Where else will you find fragrance with a truffle top note?
Armaf's Club De Nuit Intense
Top notes: Lemon, Pineapple, Black Currant, Bergamot, Apple
Heart notes: Birch, Jasmine, Rose
Base Notes: Musk, Ambergris, Patchouli, Vanilla
If you have heard of Creed Aventus but can't afford it then this is the fragrance for you. This masculine cocktail of a fragrance has the same seductive effect on women for a fraction of the price.
Armani is an expert at creating addictive masculine fragrances so it should be no surprise they have another entry on this list. The same complex cocktail of notes that women love in Creed are at play here too: masculinity balanced with energy and a romantic side.
Calvin Klein's Obsession For Men
Top notes: Cinnamon, Lavender, Coriander, Mandarin Orange, Lime, Bergamot, Grapefruit
Heart notes: Myrrh, Nutmeg, Carnation, Brazilian Rosewood, Pine tree, Sage, Jasmine, Red Berries
Base Notes: Amber, Vanilla, Sandalwood, Musk, Patchouli, Vetiver
Obsession appeals to a woman's sensuality. This is a playful and warm yet mysterious cologne.
Fragrances often come and go like fashion trends so I take notice when a cologne like Obsession has been around since the 80s and is still thriving. When I see the same timeless fragrance combining this many notes and offering that experience at reasonable prices…how could I leave it off this list?
Layton By Parfums De Marly
Top notes: Apple, Lavender, Mandarin Orange, Bergamot
Heart notes: Geranium, Violet, Jasmine
Base Notes: Vanilla, Cardamom, Sandalwood, Pink Pepper, Patchouli, Guiaic Wood
Layton transports your date to an orchard next to a rustic bakery in the same way that Creed's Silver Mountain Water transports your date to the Alps.
This is a fragrance with an intense aroma carried by the notes of vanilla and precious woods. The smell of caramelized coffee won't be found in the notes on paper but can be detected by the nose.
Bleu De Chanel
Top Notes: Grapefruit, Lemon, Mint, Pink Pepper, Aldehydes, Bergamot, Coriander
Heart Notes: Ginger, Jasmine, Nutmeg, Melon
Base Notes: Incense, Amber, Cedar, Sandalwood, Patchouli, Labdanum, Amberwood
Fresh, clean-smelling citrus and mint set the stage here and what woman doesn't love a clean and put-together man? This is a highly popular men's fragrance for a reason – it's a choice that almost never fails to create a romantic atmosphere.
Buy this fragrance if you want the feeling of putting on a crisp new shirt, suit and tie. Do you feel the confidence, the manliness? That's what this fragrance is designed to make your date associate you with.
Tom Ford Oud Wood
Top notes: Exotic Rose Wood, Cardamom, Sichuan Pepper
Heart notes: Oud Wood, Sandalwood, Vetiver
Base Notes: Tonka Bean, Vanilla, Amber
If you have heard of Tom Ford you know he is an elegant man who is full of confidence and completely comfortable in his own skin. This is one of Tom Ford's original fragrances and there is a lot of his personality in this bottle.
This a warm, luxurious and bold fragrance. In other words, just like its creator. Do you want to be Tom Ford? Of course you do.
Creed Aventus
Top Notes: Apple, Blackcurrant, Pineapple, Bergamot
Heart Notes: Juniper Berries, Birch, Patchouli, Jasmine
Base Notes: Vanilla, Musk, Oakmoss, Ambergris
Creed Aventus is perfect for warm spring and summer days. It also happens to be one of the most popular high-end fragrances for the last decade.
Aventus is essentially the ideal modern gentleman in a bottle: Passionate and energetic with a thoughtful and manly side.
Some have described Creed as a 'love it or hate it' fragrance. Personally, I prefer a fragrance that a small number of women are truly intoxicated and intrigued by rather than a fragrance that gets a faint smile from everybody.
Thierry Mugler's Pure Havane
Top Notes: Tobacco, White Honey
Heart Notes: Vanilla, Cacao, Patchouli
Base Notes: Amber, Styrax, French Labdanum
Do you know what women find intoxicating? Confidence.
Pure Havane channels the timeless swagger of someone cruising slowly down the streets of Havana in a classic 50s car. If you need a confidence boost to help you channel that feeling then look no further.
The nearly imperceptible tobacco top note here adds the 'je ne sais quoi' all good fragrances have. It also means you don't need to smoke fine Cuban cigars every time you want to mentally transport your date to Havana!
Christian Dior's Sauvage EDP
Top Notes: Bergamot
Heart Notes: Sichuan Pepper, Lavender, Star Anise, Nutmeg
Base Notes: Ambroxan, Vanilla
You probably know Dior's Sauvage from its Johnny Depp-fronted marketing campaign. Why is this fragrance so seductive though?
Sauvage uses high-end, exotic ingredients to create a cleansing but spicy cloud around you. It reminds a woman of a clean-cut man with an alluring dangerous side.
Think James Bond…
I recommend you purchase the Eau De Parfum (EDP) version of Sauvage. This is a small step up in price from the standard Eau De Toilette (EDT) but adds noticeable extra strength and longevity. Learn more about the difference between EDT, EDP and EDC fragrances here.
Terre D'Hermès
Top Notes: Orange, Grapefruit
Heart Notes: Pepper, Pelargonium
Base Notes: Vetiver, Cedar, Patchouli, Benzoin
Here's another fragrance that has two sides to its personality.
This is a fragrance that wouldn't raise eyebrows from anyone passing you by in the office thanks to the orange and cedar notes. When a woman is standing next to you at a bar though she will be drawn in deeper and deeper by the pepper and patchouli. Now that is what I call intoxicating.
L'Homme Ideal by Guerlain EDP
Top Notes: Citruses, Orange Blossom, Rosemary, Bitter Orange
Heart Notes: Almond, Tonka Bean
Base Notes: Leather, Vetiver, Cedar
You are probably used to seeing almonds in chocolate and cakes so why is it a heart note in this fragrance? It's because this is a 'gourmand'-like fragrance.
That means L'Homme Ideal has been designed to use the smell of food to create an intoxicating aura around you when a woman smells L'Homme Ideal.
You could even say Guerlain has created this cologne to make you smell good enough to eat. Give this fragrance a try because its powers aren't limited to just foodies.
As with Dior's Sauvage, my advice here is to pick up the EDP (Eau De Parfum) version of this fragrance for extra power and longevity.
Bonus Intoxciating Fragrances I Just Had To Add
Looking for more inspiration? See below for bonus fragrances…
Paco Rabanne's 1 Million Privé
Top notes: Blood Mandarin, Cinnamon
Heart notes: Tobacco, Myrrh
Base notes: Tonka Bean, Patchouli
What could beat Paco Rabanne 1 Million? How about 1 Million Privé? Cinnamon joins blood mandarin as a top note. Myrrh is introduced as a heart note for an oriental feeling.
The darker, dryer feeling of these notes makes 1 Million Privé a more sophisticated version of the standard 1 Million. That makes this a fragrance you can wear to the office and then re-apply for whatever romantic plans you have afterward…
Kilian's Vodka On The Rocks
Top Notes: Coriander, Cardamom
Heart Notes: Rose, Rhubarb, Lily Of The Valley
Base Notes: Oakmoss, Ambroxan, Sandalwood
Why is this fresh and woodsy warm weather fragrance so seductive? Think of Vodka On The Rocks as the aroma rising up from the ice and spirits in a woman's drink.
If Guerlain's L'Homme Ideal was designed to make women eat you up, Kilian's Vodka On The Rocks is meant to make women want to drink you in!
Calvin Klein's Euphoria Men
Top Notes: Ginger, Pepper
Heart Notes: Black Basil, Sage, Cedar
Base Notes: Amber, Patchouli, Brazilian Redwood, Suede
Euphoria Men helps you get a woman's attention by including overlooked (but intoxicating) ingredients in their fragrances. This is a cologne that specializes in subtlety and lets its herbal and woody ingredients do the talking for it.
You are guaranteed to capture a woman's interest with notes like black basil because the woman next to you at a bar will never have smelled them before. Many fragrances are seasonal but Euphoria can be worn all year round, ensuring you always stand out from the crowd.
Gucci Guilty Black Pour Homme
Top notes: Lavender, Green Coriander
Heart notes: Green Notes, Orange Blossom, Neroli
Base Notes: Cedar, Patchouli
The top of the Gucci Guilty Black bottle is colored green for a reason. The smell of nature from herbs to classic woody notes come through very strongly.
Gucci Guilty Black is designed to intoxicate women with its unmistakably manly base notes of cedar and patchouli.
Wear this during spring, summer or fall months to take full advantage of the nature-inspired notes on offer here.
Chanel's Allure Homme Sport Eau Extreme
Top Notes: Orange, Sea Notes, Aldehydes, Blood Orange
Middle Notes: Pepper, Neroli, Cedar
Base Notes: Tonka Bean, Vanilla, White Musk, Amber, Vetiver, Elemi Resin
Sea notes, pepper and amber project a seductive air of sophistication and class.
This is a gentlemanly fragrance that can be easily worn with a suit.
There you have it, gents… the 20 most intoxicating fragrances in my collection.
Kilian's Apple Brandy
Creed's Silver Mountain Water
Greenley by Parfums De Marly
Paco Rabanne's, 1 Million
Armani Code Absolu
Viktor & Rolf's Spicebomb Extreme
Versace's Eros Flame
Carlisle by Parfums De Marly
Armani's Aqua Di Gio Profondo
Tom Ford Black Orchid
Armaf's Club De Nuit Intense
Calvin Klein's Obsession For Men
Layton by Parfums De Marly
Bleu de Chanel
Tom Ford Oud Wood
Creed's Aventus
Thierry Mugler's Pure Havane
Christian Dior's Sauvage
Terre D'Hermès
L'Homme Ideal by Guerlain
And as a bonus…
Paco Rabanne's 1 Million Privé
Kilian's Vodka On The Rocks
Calvin Klein's Euphoria Men
Gucci Guilty Black Pour Homme
Chanel's Allure Homme Sport Eau Extreme
Use this knowledge wisely!
Click Below To Watch – 10 Intoxicating Fragrances Women Are Addicted To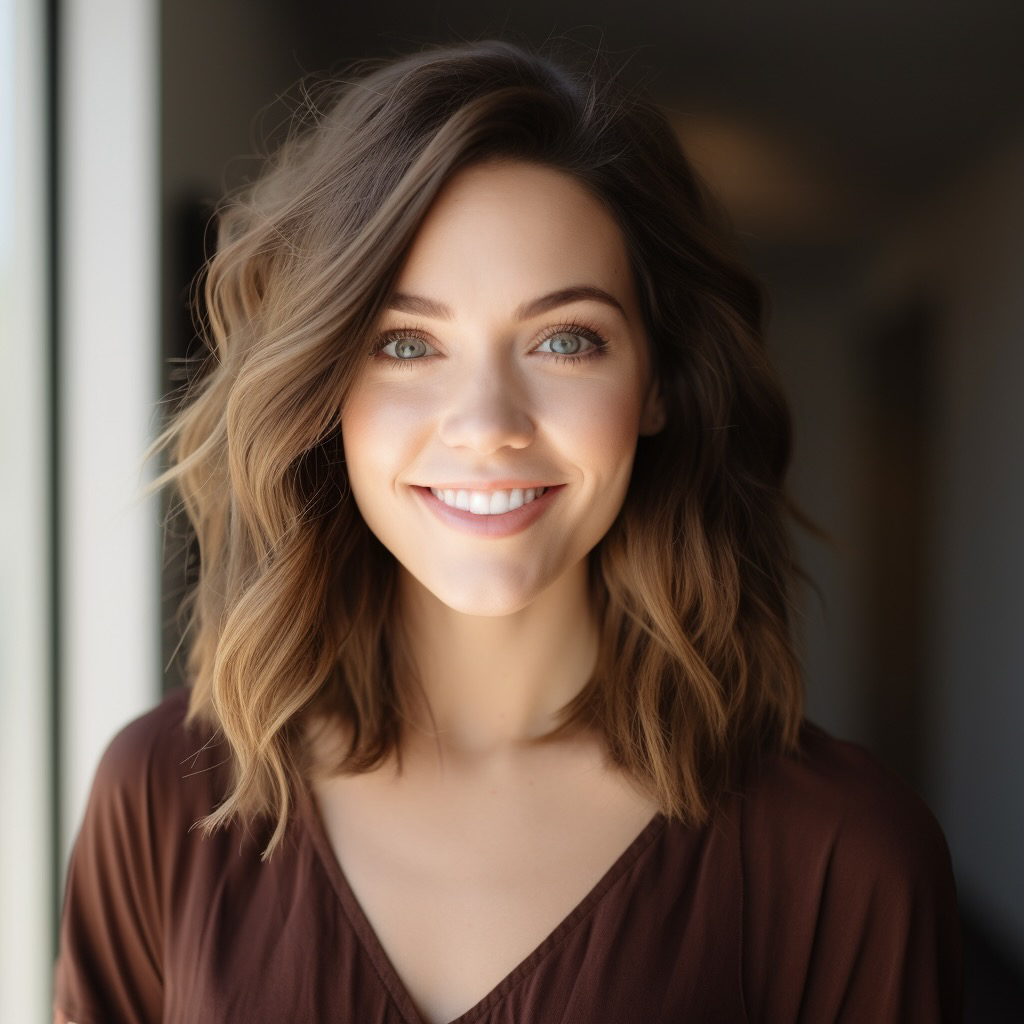 Hi! I'm a dedicated health blogger sharing valuable insights, natural remedies, and the latest scientific breakthroughs to help readers lead healthier lives. With a holistic approach to wellness, I empower individuals with accessible and actionable content, debunking myths and offering practical tips for incorporating healthy habits.