Winter is here. You've your boots, jeans, flannel shirts and pea coat ready to go.
But you're missing one thing – your cold-weather cologne.
"But Antonio, I've already got a go-to fragrance! Why do I need a new one?"
Because as the temperature plummets, your light summer fragrance just won't cut it anymore.
You need a scent with warmer notes like leather, amber and tobacco.
By the end of this article, you'll have found your perfect cold-weather fragrance so you can focus your energies on smelling awesome this winter!
Does Cold Weather Affect Cologne? – This Is Why You Need a Winter Scent
You might be wondering why you need a specific cologne for the winter. The fact is, lighter, summer scents don't work as well in the colder weather. As temperatures fall, so does your skin's moisture levels which causes it to become drier. And dry skin does not hold on to cologne as well as hydrated skin.
A light, summer scent will simply dissipate in the colder weather so you need a cologne which is stronger with heavier base notes and you need to look for scents with projection and longevity:
Projection is the distance a fragrance can project its aroma away from you and still be detected by others. This is usually measured in feet.
Longevity is how long a fragrance will last and is usually measured in hours.
What is a Winter Scent? – The Makings of a Winter Cologne
Winter colognes have warm, spicy, heavy notes like cedar, musk, leather and tobacco. Compare this to summer fragrances which have lighter notes such as lemon, bergamot, clementine and thyme.
5 Best Luxury Men's Winter Fragrances
Let's start with the most expensive options on my list – for the man with deep pockets.
1. Tom Ford Tobacco Vanille
Considered to be a niche fragrance in some circles, Tom Ford's Tobacco Vanille is a unique oriental and spicy fragrance. This is a rich and powerful fragrance that can overwhelm some people. Tobacco Vanille is polarizing – some hate it, some love it.
I love this scent's ability to blend so many layers that peel back throughout your day as you wear it. Tobacco Vanille opens with a potent blend of vanilla and tobacco leaves. It then morphs into different layers of spice with a bit of sugar on top.
This fragrance lasts forever and a little goes a long way, so be careful. Tobacco Vanille is sure to make you stand out in a crowd.
Top Notes: Tobacco Leaf, Spicy Notes
Heart Notes: Tonka Bean, Tobacco Blossom, Vanilla, Cacao
Base Notes: Dried Fruits, Woody Notes
2. Creed Royal Oud
For many men, Creed Royal Oud is one of the best winter colognes. It combines woody notes with sweet notes to make an elegant, sophisticated and mature scent.
Royal Oud breaks onto the scene with a powerful opening that some may see as too harsh. This scent matures on your skin, much like Tobacco Vanille – peeling back layers of wood, pepper and spice.
After a few hours, Royal Oud becomes more subdued with cedar, sandalwood and a light sense of oud.
Olivier Creed (its creator) aimed for a smooth meet seductive mix – think Robin Hood meets Don Giovanni. Creed launched Royal Oud in 2011 and it has been a best seller ever since.
Top Notes: Lemon, Pink Pepper, Sicilian Bergamot
Heart Notes: Cedar, Galbanum, Angelica
Base Notes: Agarwood (Oud), Sandalwood, Musk
3. DATE for Men
Created by my friend, Jeremy Fragrance – DATE for Men is an oriental, fruity powerhouse. Jeremy worked with legendary perfume artist Alberto Morillas on this new fragrance and it launched in 2019.
DATE for Men makes me feel dashing and masculine while still flirtatious. Jeremy stated that this fragrance goes through the stages of a date with each layer of notes.
Its opening notes are a fruity clash, it has heart notes of patchouli and base notes of oud. DATE for Men is a fantastic fragrance at a premium price, and it'll make you feel amazing on any date.
Top Notes: Bergamot, Lemon, Mandarin Orange, Juniper Berry
Heart Notes: Patchouli, Cardamom
Base Notes: Agarwood (Oud), Vetiver
4. Carlisle by Parfums de Marly
Carlisle by Parfums de Marly is a fruity floral scent that shocks your senses. Unusually for a winter fragrance, it has a burst of fruitiness which sets it aside from the other scents on this list.
This scent invokes images of grand ballroom soirees and elaborate decor with warm heart notes of a smooth tonic bean. This scent is elegant with a playful sexiness. Carlisle is a niche fragrance that will help you to stand out in a crowd.
Parfums de Marly aimed for this scent to be a combination of warmth and darkness, making it a fantastic winter fragrance with amazing projection.
If you are worried about the higher price, rest assured that two sprays of Carlisle will last almost 8 hours.
Top Notes: Green Apple, Nutmeg
Heart Notes: Tonka Bean, Rose
Base Notes: Vanilla, Patchouli
5. Black Phantom by Kilian
Black Phantom by Kilian is another one of the best winter colognes for men and consists primarily of synthetic edible notes such as honey, vanilla and chocolate.
Created by Sidonie Lancesseur, Black Phantom is a woody gourmand that pleases everyone. Its top notes glitter like a glass of rum rimmed with sugar, which makes way for a "caramel, boozy mix." This scent evokes thoughts of smoky, dark bars with velvet chairs and a jazz combo playing in the corner.
While Kilian's Black Phantom is a unisex fragrance, it's still very masculine and beloved by women.
Top Notes: Rhum, Sugar Cane, Dried Grape, Vanilla
Heart Notes: Dark Chocolate, Coffee, Caramel, Almond
Base Notes: Iris, Vetiver, Sandalwood
5 Most Complimented Men's Winter Colognes
Moving on to my list of crowd-pleasers. These fragrances might not be unique but in many people's eyes, these are the best winter colognes because they'll get you a ton of compliments. And who doesn't want that, right?
1. Dolce & Gabbana The One
No list of winter fragrances is complete without Dolce & Gabbana's The One. This scent is an intoxicating mix of woody and creamy notes. The cologne's creator Stefano Gabbana stated that he set out to make "a classic men's fragrance that would last for years and be the type of scent that women adore." Amen to that!
Gabbana certainly didn't disappoint with this scent and is far more complex than he let on. The One opens with a unique combination of grapefruit and coriander with fresh basil. This creates a bitter opening that continues throughout the scent, giving it a very masculine feel.
The spicy heart notes invoke a festive vibe while the base notes create a sweet vanilla tobacco accord. It is interesting to note that many famous names have been associated with this fragrance, including Matthew McConaughey and Kit Harington.
Dolce & Gabbana's The One is an intoxicating scent that combines bitter with sweet and is perfect for any close encounters during those cold winter nights.
Top Notes: Coriander, Basil, Grapefruit
Heart Notes: Ginger, Orange Blossom, Cardamom
Base Notes: Amber, Cedar, Tobacco
2. Bleu de Chanel Eau de Parfum
Another trendy fragrance, Bleu de Chanel Eau de Parfum, is the most intense scent of the Chanel collection. This version (which is springier than the original) was released in the summer of 2014.
Bleu de Chanel is a perfect fit for any occasion. Never too intrusive or penetrating while still giving you a confidence boost every time you catch a whiff of the scent.
This scent expresses independence with a woody-aromatic composition with oriental amber as well. The EDP version adds depth to all the original notes with more velvet amber woods, giving it a much warmer feeling.
Although it can be used in the spring, Bleu de Chanel works in the winter due to its playful aromatic profile that mixes reassurance with sensuality. Women find this irresistible.
Top Notes: Lemon, Pink Pepper, Bergamot, Coriander, Mint, Aldehydes, Grapefruit
Heart Notes: Melon, Jasmine, Ginger, Nutmeg
3. Versace Eros
Versace's Eros is a fragrance for the man who is his own master. This scent was launched in 2012 and has roots in Greek mythology.
Versace stated this scent aims to reveal and release unrestrained passion and accentuate desire. The fragrance is named after the Greek god Eros and uses the goddess Medusa as a symbol on the bottle.
This powerhouse cologne features a mint oil combined with fruit, tonic, and ambroxan to make a unique combination of notes that works well in and out of the office.
Versace Eros is a fantastic crowd-pleaser that will get you compliments.
Top Notes: Mint, Green Apple, Lemon
Heart Notes: Tonka Bean, Geranium, Ambroxan
Click here to read my article – How Many Should YOU Own? Ultimate Guide To Men's Cologne Types
4. Stronger With You by Emporio Armani
Stronger With You by Giorgio Armani was launched in 2017 and was created by Cecile Matton. One of the best winter colognes, Stronger with You is an Aromatic Fougere fragrance that has become a pillar of the Armani fragrance line.
Armani's Stronger With You was released with two other Armani fragrances to be an audible expression of the true love of our times. This scent is meant to evoke the smell of love with its breath-taking mix of spices, fruit and warmth.
Like 1 Million and Tom Ford's Noir Extreme, Stronger With You by Giorgio Armani is a fantastic fragrance that uplifts you and is like comfort in a bottle.
Top Notes: Cardamom, Pink Pepper, Violet Leaf, Mint
Heart Notes: Pineapple, Sage, Melon, Cinnamon, Lavender
5. 1 Million Prive by Paco Rabanne
1 Million Prive was launched in 2016 by the famous fragrance house Paco Rabanne. Christophe Raynaud created this cologne – classified as a woody oriental fragrance full of contrasts.
Prive opens with a combination of blood mandarin and cinnamon that harkens back to the original 1 Million and then builds into a heart of tobacco and myrrh. The base is a warm and sensual blend of patchouli and tonka bean.
1 Million Prive is the type of fragrance that envelops you as you wear it. This is a cozy scent with the cinnamon and patchouli spice giving the composition a more significant edge.
Top Notes: Cinnamon, Blood Mandarin
Heart Notes: Tobacco, Myrrh
Base Notes: Tonka Bean, Patchouli
5 Cheap Men's Winter Colognes That Are Actually Great
Not all colognes have to be expensive! These scents will leave you smelling great and won't break the bank.
1. Dior Fahrenheit
Not as popular as Sauvage, Fahrenheit by Christian Dior is a classic first launched in 1988. This fragrance was innovative at the time of release due to Dior aggressively using leather as a note.
Jean-Louis Sieuzac and Maurice Roger created Fahrenheit. The pair made a bold, masculine scent that mixes leather and violet for any man looking to exude confidence and make a statement.
Even though it's over 30 years old, this scent still smells modern and new. The opening notes are very fruity but they quickly make way for woody heart notes and finally, the strong base note of leather – which is very prevalent throughout the fragrance's life.
This cologne can be divisive as it seems to be a love it or hate it fragrance. Still, no matter where you fall in that discussion – you have to admit that this is an iconic cologne for men and is the epitome of a well-groomed bad-ass.
Fahrenheit by Dior is a timeless fragrance that is strong and bold and will make you exude confidence and masculinity. Be careful not to spray too much – it's very potent.
Top Notes: Lavender, Mandarin Orange, Hawthorn, Nutmeg Flower, Cedar, Bergamot, Chamomile, Lemon
Heart Notes: Nutmeg, Honeysuckle, Carnation, Sandalwood, Violet Leaf, Jasmine, Lily-of-the-Valley, Cedar
2. Armani Code by Giorgio Armani
Winner of the FiFi Award for Fragrance of the Year "Men's Luxe" in 2006, Armani Code by Giorgio Armani was released in 2004 and has been a staple in many men's cologne collections. This oriental spicy fragrance was developed by Antoine Lie, Antoine Maisondieu and Clement Gavarry.
Armani Code is a mixture of citrus, wood, spice and everything nice. It opens with a deep citrus with mild pepper, which then moves away to reveal gourmand notes in the heart. The base notes make an overall musky base with plenty of sweet and bitter notes.
It's been said that this cologne entices the senses and draws out exotic and vintage imagery, making any woman irresistibly attracted to you – this makes it an excellent choice for a winter date.
Armani Code by Giorgio Armani is one of the industry's most iconic and contemporary fragrances for men. This scent will last all day, through your entire date and well into the night – if needed.
Top Notes: Bergamot, Lemon
Middle Notes: Star Anise, Olive Blossom, Guaiac Wood
3. Burberry London For Men
Burberry's London for Men is another excellent fragrance that doesn't break the bank. Antoine Maisondieu created a unique combination of sweet, sour, tobacco, and pepper to make a versatile scent.
Often called "Christmas in a bottle", London for Men has a cinnamon and black pepper opening. The tobacco in this scent has a cherry feeling to it, giving this fragrance a sweet and spicy feel, with tobacco leaf and wood – and a side of soft leather.
Similar to Tobacco Vanille by Tom Ford, London for Men can be a divisive scent. It takes confidence to pull off correctly.
Burberry's London for Men harkens back to a simpler time of chestnuts roasting on an open fire and Nat King Cole on the radio. For this reason, it is and forever will be a timeless winter scent.
Top Notes: Lavender, Bergamot, Cinnamon
Middle Notes: Mimosa, Leather
4. CK One Shock for Men by Calvin Klein
One of the best winter colognes comes from Calvin Klein. CK One Shock for Him is an aromatic spicy oriental scent which is more robust than the original CK One. Launched in 2011 and created by Ann Gottlieb, this is a deep and complex scent.
CK One Shock for Men is a refined, oriental scent despite the loud packaging and the low price. The first words that come to my mind when using this are "warm" and "fresh."
Like London for Men, One Shock opens with fruity notes and transitions into pepper and finally reveals the tobacco base notes. The best way to describe this scent is as if a cigar is in the middle of a luscious green forest.
CK One Shock for Men by Calvin Klein is a fantastic choice for a winter scent – it's affordable, complex and refined. This unique yet inoffensive fragrance is a compliment generating machine that you can't go wrong with.
Top Notes: Lavender, Clementine, Cucumber
Middle Notes: Osmanthus, Cardamom, Basil, Pepper
5. CH Men Prive by Carolina Herrera
CH Men Prive by Carolina Herrera is an updated version and combination of CH and CH Men. Another one of the best winter colognes, CH Men Prive was released in 2015 and is classified as a woody oriental scent.
The composition of CH Men Prive is a combination of whiskey, wood and leather with accords of grapefruit and pomelo. This fragrance oozes sex appeal along with elegance and luxury.
CH Men Prive is a blend of sensuality and evocative allure, making a modern yet timeless intoxicating scent that is a fantastic offering from Carolina Herrera.
Top Notes: Whiskey, Grapefruit, Pomelo
Heart Notes: Cardamom, Lavender, Sage, Red Thyme
Base Notes: Leather, Tonka Bean, Woody Notes, Benzoin
Summary
My Top 5 Luxury Men's Winter Fragrances:
My Top 5 Most Complimented Men's Winter Colognes:
My Top 5 Cheap Men's Winter Colognes:
I've given you my top men's cold weather colognes but I've only just brushed the surface of the fascinating world that is men's fragrances. If you're keen to learn more, read my article Introduction To Fragrance, Cologne, Eau De Toilette & Perfume | Why & How To Wear Fragrances. Once you get into this stuff, you'll be hooked!
Click below to watch the video – 10 Best Men's Colognes For Winter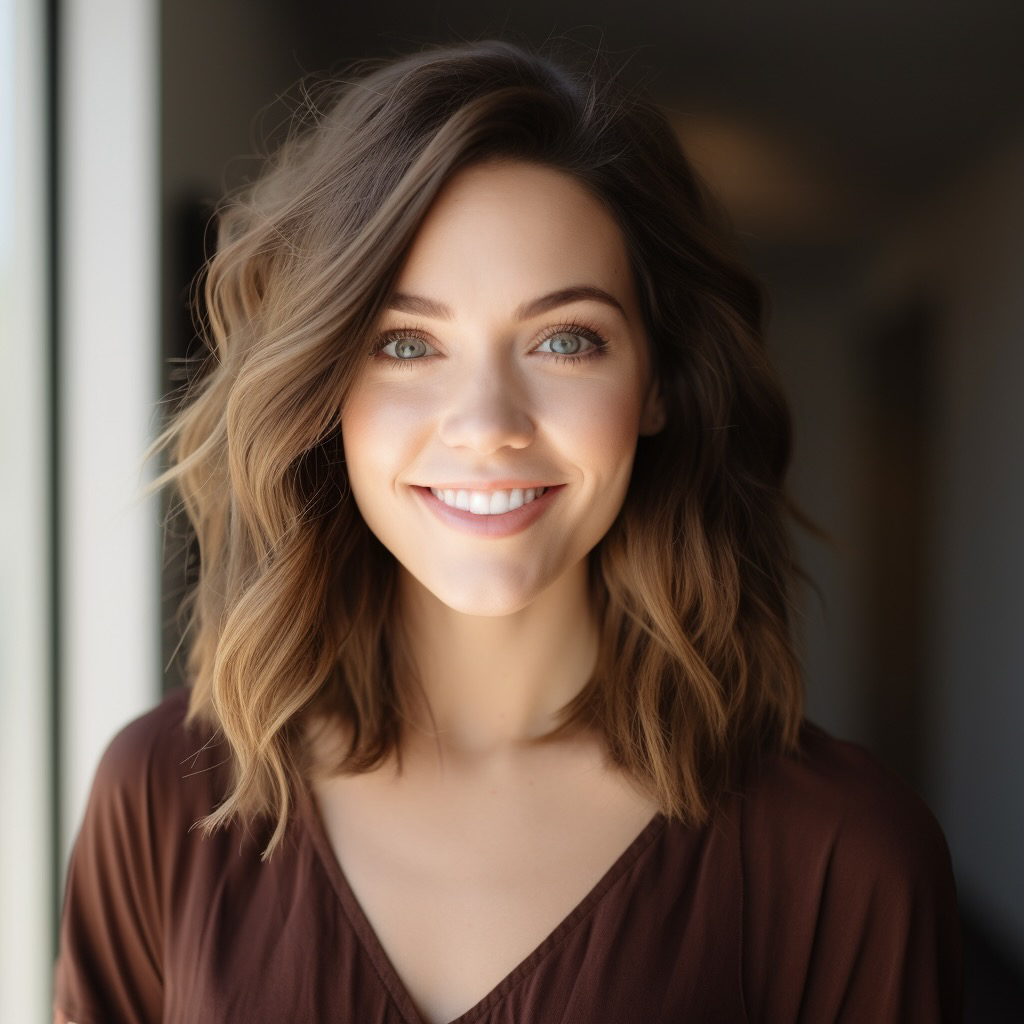 Hi! I'm a dedicated health blogger sharing valuable insights, natural remedies, and the latest scientific breakthroughs to help readers lead healthier lives. With a holistic approach to wellness, I empower individuals with accessible and actionable content, debunking myths and offering practical tips for incorporating healthy habits.