Every man on earth has his own problems. Whether it's in his career or personal life, it's simply the way the world works.
But short men face challenges others may not know about, including:
Heightism – Short men can be passed over for jobs and excluded from many things based solely on their height.
Online dating – Women will tell you to swipe left if you don't meet their height requirement.
Getting the right fit – Designers all use average measurements for their garments. That means that department stores don't have clothes that will fit the shorter than the average man.
Being passed over for promotion – Believe it or not, promotions are hard to come by for short men. Research has shown that height is strongly related to a man's success, and whether intended or not, employers are looking for leaders, and it is more challenging for short men to appear as such.
What's a short guy supposed to do? Grow?
If you are in your twenties or older, that isn't likely. Your height is what it is.
But there are ways that you can dress yourself to make you appear taller. In this article, we give you 10 style tips for shorter men!
Short Men Fashion #1 Match Your Shoe Color To Your Pants
If your shoe color contrasts with the color of your trousers (e.g. white sneakers and black denim), you'll look shorter. If you go with shoes that are a similar color to your trousers, this low contrast visually elongates your leg – making you look taller.
During the warm and hot months, there is a trick you can pull off when wearing shorts. Wearing shoes that match your skin tone as closely as possible will elongate the legs. Tans, beiges, and browns (flesh tones) – shorts should sit above the knee, which will show more leg. Creating one continuous color line makes it look like one long leg.
The final approach to shoes is to pay attention to the shape and the silhouette of the shoe. Remember that the goal is to elongate the leg. As such, you should wear a pointed toe shoe – rounded or squared-off toes can shorten the foot. Pointed toes visually lengthen the foot and, subsequently, the leg.
Keep the shoe below the ankle – this applies to wearing shorts. Low-top shoes show more ankle than high tops or boots that shorten the leg because the rise is past the ankle.
Short Men Fashion #2 The Right Haircut Makes You Look Taller
Like most style tips for shorter men, this one is about projecting stature. The higher people's attention focuses on your body, the bigger you look. If your hairstyle looks sharp up top, that's going to make you seem bigger than you are. You'll look like a man with a stylish haircut, which benefits anyone regardless of his height. Here are a few styles to start with:
Pompadour – A pompadour haircut features length and volume on top, swept-back, while the sides and back are either slicked down or short. Think Elvis Presley.
Quiff or Undercut – The defining features of these two cuts are the shorter skin fades on the sides and back and the longer cut on top. The quiff typically is a little longer on top and blown out. Think Pinky Blinders.
High and tight – This is the timeless classic used by the military to convey strength and power. The same kind of skin fade on the sides and back with more length on the top draws the eye upward.
Short Men Fashion #3 Wear A Suit That Compliments Your Body's Proportions
As a shorter gentleman, proportion should always be a goal. A suit has many places where a tailor can make adjustments to make you look taller:
Shorter jackets – Jackets usually cover the butt, but a shorter jacket will expose the leg more, giving the illusion of height.
Narrower, notch lapels – Wider and peak lapels accentuate the shoulders and make a man look broader up top. You want to play down your width for a shorter person as that will make you look taller.
Slimmer sleeve widths – Leaner cuts add the illusion of length, so slimmer sleeves that hug your arms will make them look longer.
Higher buttons – The buttons on your suit are called waist buttons. These sit at the natural waist. Sometimes, this can shorten the legs on a suit and creating a shorter appearance. Having a waist button sit slightly higher elongates the legs and gives a taller look.
Medium rise trousers – The drop of the crotch plays a big part in how long the legs appear. If the drop is too low, it will create the illusion of shorter legs and shorter stature.
What's also crucial about proportion is the fit. It should be slim, should accentuate your silhouette. Baggy fitting clothes give a wide appearance and take away length and height.
Short Men Fashion #4 Wear The Right Dress Shirts
Shirts can be very tricky for short guys. Many times dress shirts can look massive on shorter gentlemen because of the excess fabric that billows and bunches.
To combat this reality, make sure that the shirts are:
Slim or fitted through the chest – this helps to narrow the torso. Even if you are an athletic-built gentleman, you want to make sure that the shirt you are wearing narrows your chest for the cleanest fit.
High armholes – higher armholes allow for a slimmer fit with more movement. Again the slimmer fit gives a leaner appearance.
Tuck in the shirt – A tucked-in shirt shows the waist and helps with elongating. It also allows any excess fabric to be tucked away. If a button-up is un-tucked, it should not be lower than 2 inches past the waist
Sleeve Length – Generally, sleeve lengths should stick out 1/2 in. to 3/4 in. from your blazer or suit jacket. Showing 1/4 of the shirt will ensure it never looks too long for your arms.
Short Men Fashion #5 Buy A Topcoat
Topcoats are a stylish weather shielding piece, so the fabric is thicker and heavy-duty. Due to this, getting a top coat altered can be an expensive venture if tailors will be open to doing the job.
To avoid this headache, you want to purchase topcoats explicitly made for your shorter frame. These types of coats will have design elements similar to that of blazers and sport coats for shorter guys.
Right sleeve and body length – Proper scale and proportions of the jacket will keep it sleek, essential for layering during the cooler months.
Notch lapel – Keeps the eyes inward (toward the chest) instead of a peak lapel pointing the eyes at the shoulders.
Correct button placement – Buttons are like small bullseyes. The eyes immediately find them. If the buttons are out of place, then the topcoat will lose the illusion of length. For example, the higher the buttons travel up the coat, the longer it will look and the taller you will appear.
Short Men Fashion #6 Leverage The Power Of Accessories
Accessories can make or break an outfit. Wear subtle accessories up high as they will draw the eye up. Keep them subtle so that they don't overpower the wearer's height. Unlike other style tips for shorter men, this one is about subtle attempts to capture other's attention and keep it high.
Socks – Just like with shoes, the goal is to elongate and keep contrast low. Bright socks with loud patterns break up your look and keep your legs looking shorter.
Hats and scarves – These are excellent for adding color, drawing the eyes upward and to your face. Hats add inches to your head, and scarves will accentuate your facial features and keep the attention where you want it, up top.
Belts – Belts divide you in half, breaking up your attempts at elongating your look. It is best to go beltless, but in times that it isn't possible, keeping the belt slim and low contrast is best.
Ties – Master as many tie knots as you can so you can control the length and ensure that they are never too long. The longer ties make you look much shorter.
Short Men Fashion #7 Use Color To Streamline Your Silhouette
Streamline is the desired effect. The eyes of onlookers should seamlessly travel up and down your outfit. To do this, you have to
Stick with a low-contrast palette
Avoiding items that cut the torso in two
Manage accessories and patterns (no large and bright belts, stay away from horizontal patterns)
There are two ways to accomplish this:
Stay in the same color family – staying in the same color family streamlines the look and gives an elongating effect.
Lighter colors on top – If you wear different colors, ensure the brighter color is on top to draw the eyes upward.
Short Men Fashion #8 Choose Pants That Make You Look Taller
What kind of pants should short guys wear? Pants that make you look slimmer. The slimming look cleans up the lines and elongates your legs.
The following are things to keep in mind when buying pants:
Medium or high drops – The proper crotch drop in your pants is a critical component to style and fit for men who lack substantial height. If the drop is too low, it will shorten the legs even more. Avoid low drops at all costs. To the extent possible, pants should be slim through the leg and narrow at the ankle.
Avoid cuffs – a 2-inch cuff cuts into the length of your leg and makes it look shorter. The goal is to have one continuous and unbroken body line along the leg.
No pleated pants – Pleats give the illusion of wider hips and are a similar concept as the shoulders. You want to appear slimmer and lean to achieve the illusion of height.
Little to no break in the pants – The break in your pants refers to the amount of bunching they do at the shoe. The more bunching you have at the ankle, the shorter you will look as the pants will look too long. Whenever possible, no break is the best choice.
Short Men Fashion #9 Wear Bold Glasses
Wearing bold glasses keeps attention on your eyes – right where you want it (above the neck). It's such a minor, simple change, and it has a significant effect.
Short Men Fashion #10 Find A Tailor (And Make Them Your Best Friend)
Like all the other style tips for shorter men, this one is about details.
Not all tailors are created equal. Please do your research and find a good tailor who is knowledgeable and skilled in their craft. Talk to neighbors and friends to find out who they may use.
Even if you don't use a tailor often, it's best to have one in your arsenal. There will come a time that you need him or her. If the sizes are too big, they will widen you and highlight your lack of height or take away any of the above efforts to add height.
Your height is your height; there is nothing that you can do about it. If you follow these 10 tips, you will find yourself overcoming the struggles that other short men face and navigate the tall world a little above the rest.
Click below to watch the video – 3 Short Man Style Secrets: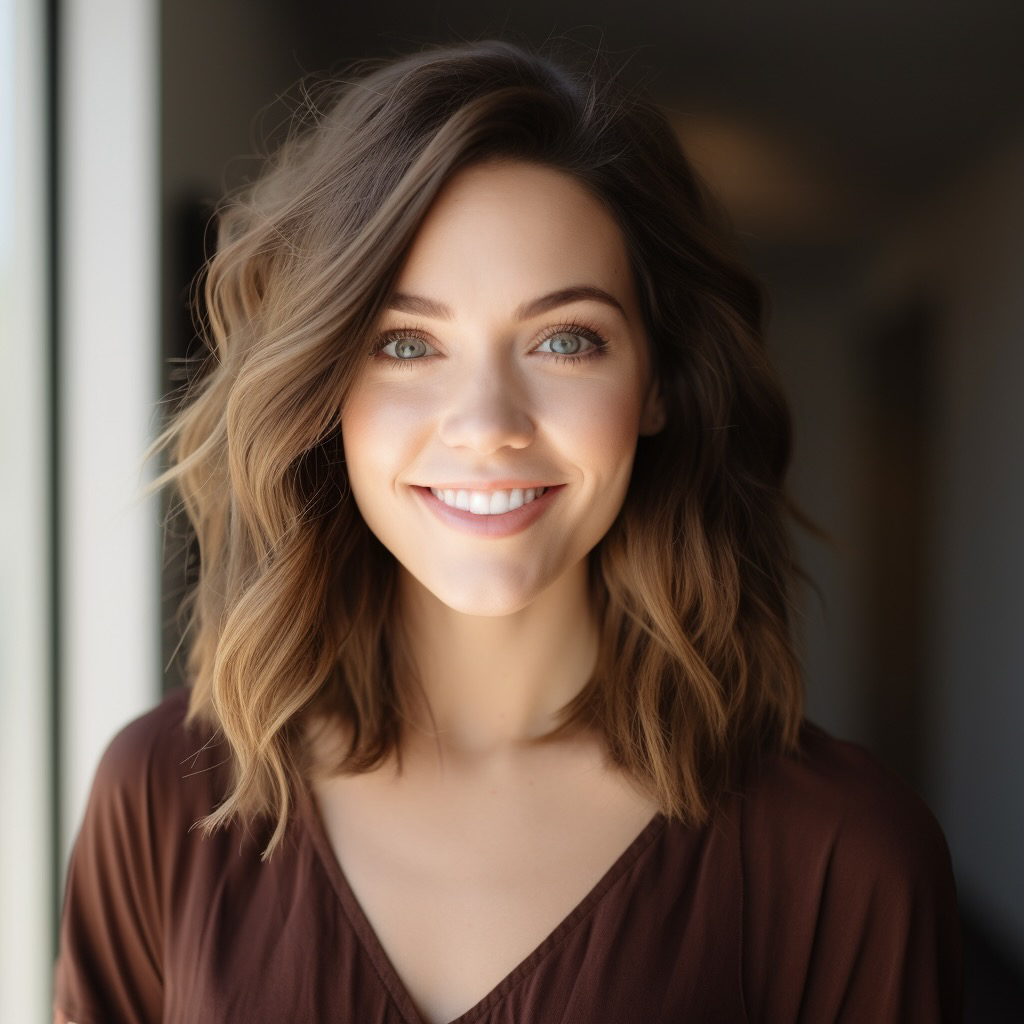 Hi! I'm a dedicated health blogger sharing valuable insights, natural remedies, and the latest scientific breakthroughs to help readers lead healthier lives. With a holistic approach to wellness, I empower individuals with accessible and actionable content, debunking myths and offering practical tips for incorporating healthy habits.