Men's Journal aims to feature only the best products and services. We update when possible, but deals expire and prices can change. If you buy something via one of our links, we may earn a commission. Questions? Reach us at [email protected].
People are finally catching on to what the Finnish have known forever: Saunas are the best. And now, with new sauna blanket technology, it's easier than ever to have one at home.
Saunas are one of the few health and wellness trends that comes with some serious science to back up its "good for you" claims. As Cardiovascular and Other Health Benefits of Sauna Bathing: A Review of the Evidence, a study in the Mayo Clinic Proceedings, notes some of these potential benefits "include reduction in the risk of vascular diseases such as high blood pressure, cardiovascular disease, and neurocognitive diseases; nonvascular conditions such as pulmonary diseases; mortality; as well as amelioration of conditions such as arthritis, headache, and flu." Best of all, some of these benefits can be felt with regular sauna bathing for just five to 20 minutes at a time.
The tough part for many people, however, is access. In the past, you either had to have a gym membership that came with a sauna or enough space to build an expensive one in your house. In recent years, however, technology has advanced, and now we have sauna blankets—a more convenient and affordable way to reap the benefits of a sauna in the comfort of your own home.
These ingenious products, just as the name describes, are heated infrared blankets that act like a normal sauna, only you get in them like a sleeping bag. Users can dial up or down the temperature to fit their comfort level, and when they're done, they can simply fold it up and put it in a closet or under a bed.
There are a ton of sauna blankets now on the market, so if you need a little help narrowing down your choices, here are 10 of the best infrared sauna blankets you can get online in 2023.
Sun Home Saunas Infrared Sauna Blanket
Sun Home Saunas has long been a leader in the sauna space, providing people with easy at-home access to the infrared experience. The blankets lay completely flat, stretching out a full 71 inches, giving even the tallest members of your household access. The blanket also displays temperatures, rather than just a 1-10 setting for better personalized control and comes with a travel bag. What we also like about this model is the unique EMF shielding that they integrated to block any dirty electricity or radiation, making it the safest infrared blanket option on the market.
[$499; sunhomesaunas.com]
HigherDose Infrared Sauna Blanket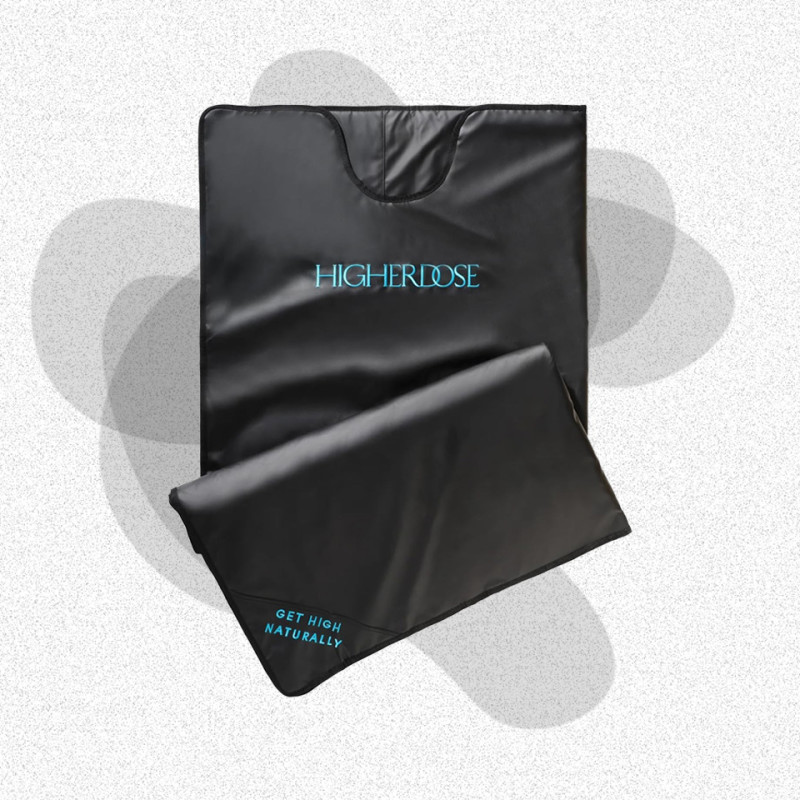 HigherDose is for those looking for a luxury experience right on their own livingroom floor. The blanket, inspired by the wellness club of the same name, also lays completely flat, and comes with a super soft interior. Users can choose from a 1-8, and stay in it for up to one hour.
[$699; higherdose.com]
LifePro Portable Infrared Sauna Blanket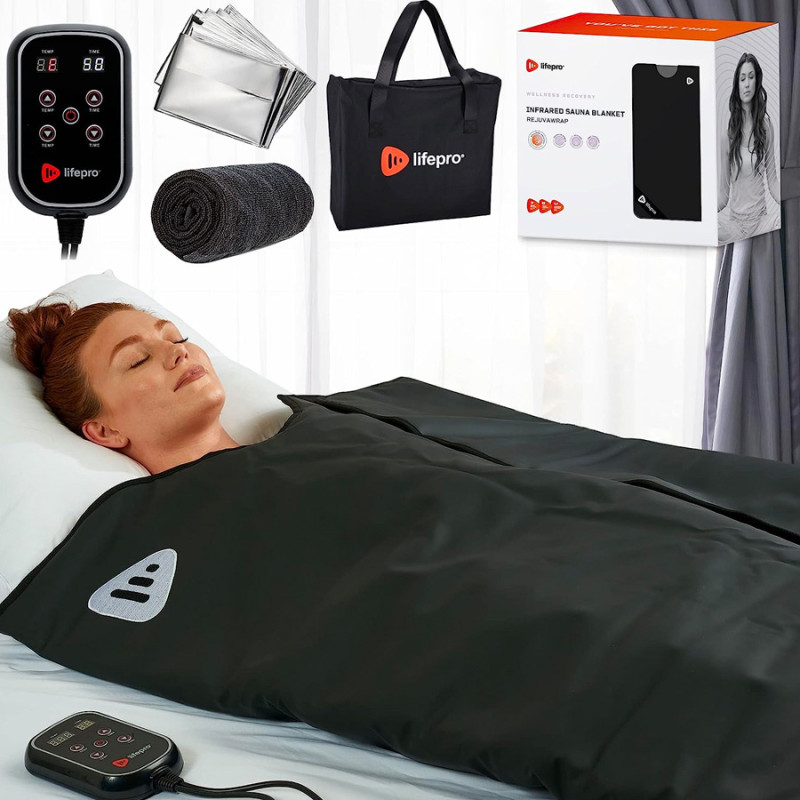 LifePro's line of sauna blankets will get you sweaty and toasty in no time. The easy-to-use blanket cranks all the way up to 176°F. It too, allows users to choose a specific temperature and comes with a soft interior for maximum comfort. It also comes with its own tote bag, so in theory, you can bring your bag wherever you'd like.
[$400; amazon.com]
Reviiv Sauna Blanket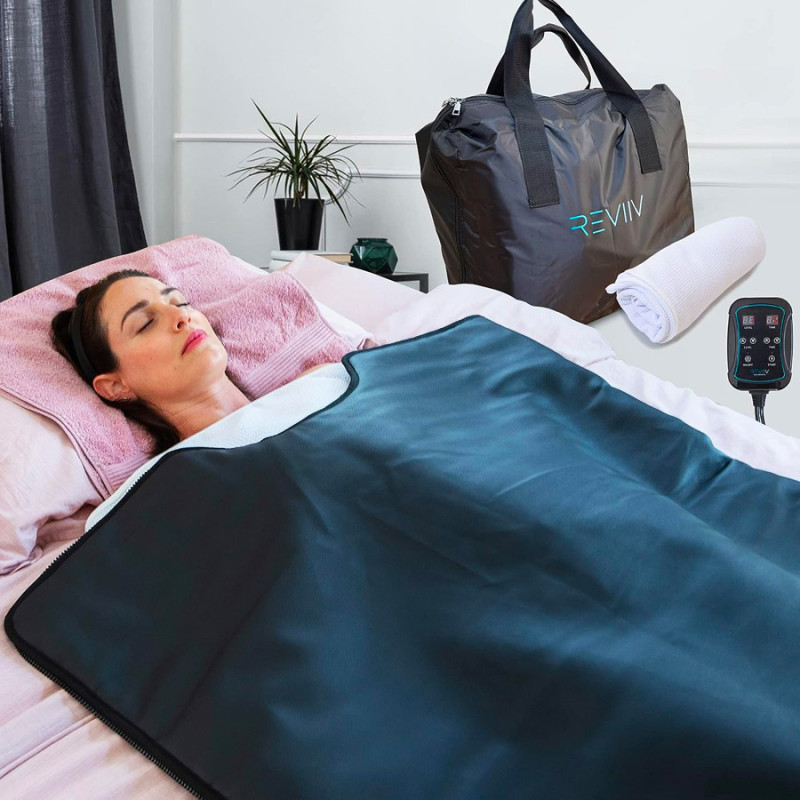 Are you someone who needs to have even more control over your sauna experience? Reviiv's sauna blanket is the choice for you. The sauna blanket can be set between 95°F to 185°F for a supreme sweat. Users can also set the timer for up to 60 minutes, but the blanket does comes with a safety auto-off feature after you hit that hour mark just in case.
[$299; amazon.com]
SurmountWay Sauna Blanket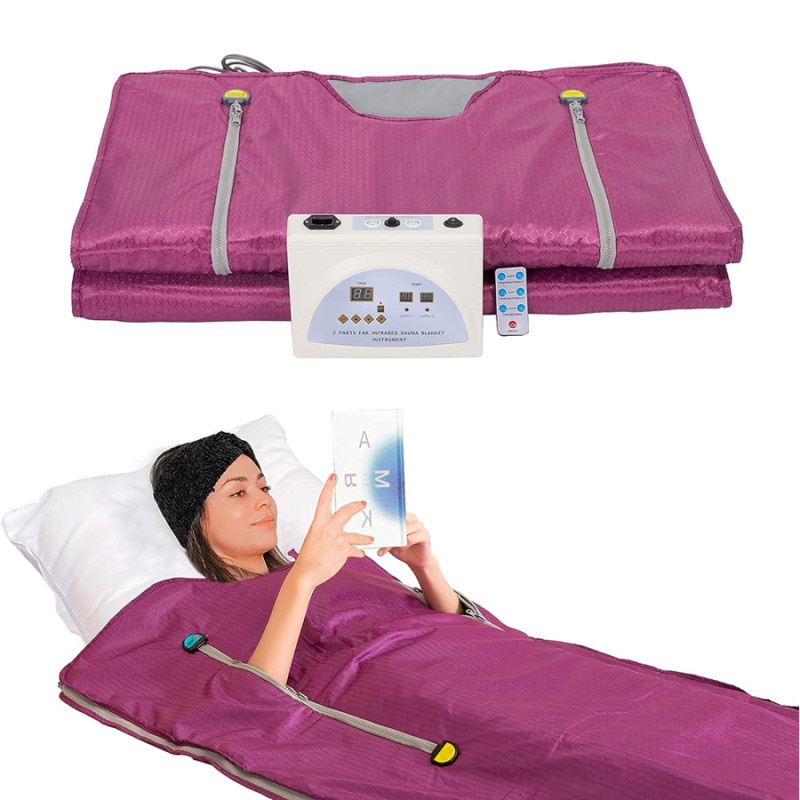 If the idea of having your entire body tucked in a sauna blanket is too much for you, you could always opt for a product like SurmountWay's blanket. Its blanket comes with the same bells and whistles as others but also includes two zip-up arm slots, so users can keep their arms free throughout their sweat sesh.
[$80; amazon.com]
Aukivon Sauna Blanket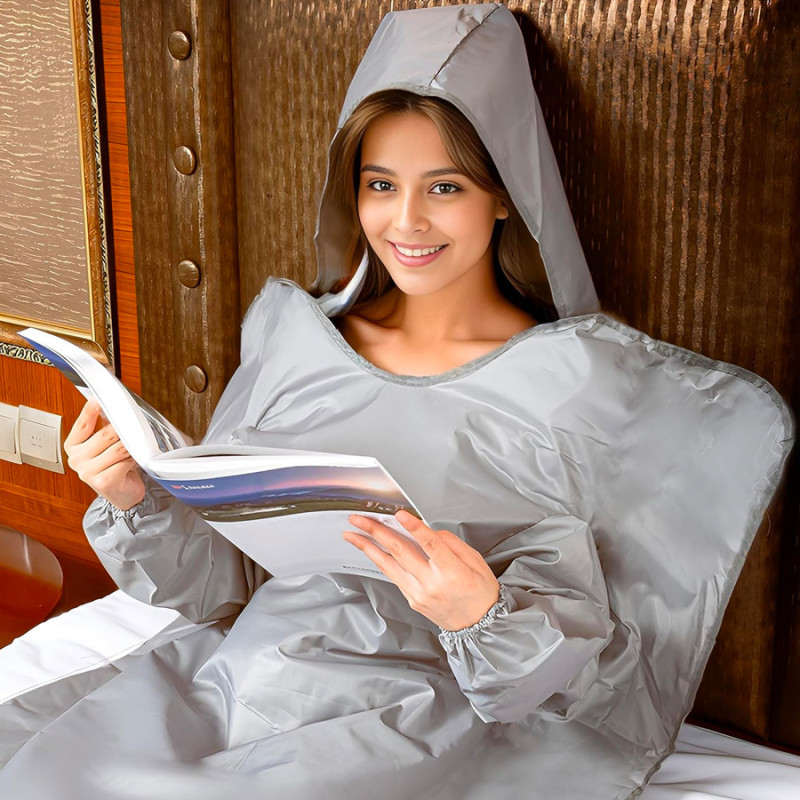 Speaking of cool ways to use your arms, the Aukivon sauna blanket also comes with slots so you can keep your arms a bit more mobile, but this time, they are covered, to ensure an all-over sweat every time. And, this blanket comes with the add-on of a hood, for a true full body experience. It also comes with a remote control temperature guage, which is adjustable up to 176°F.
[$130; amazon.com]
Gorapture Sauna Blanket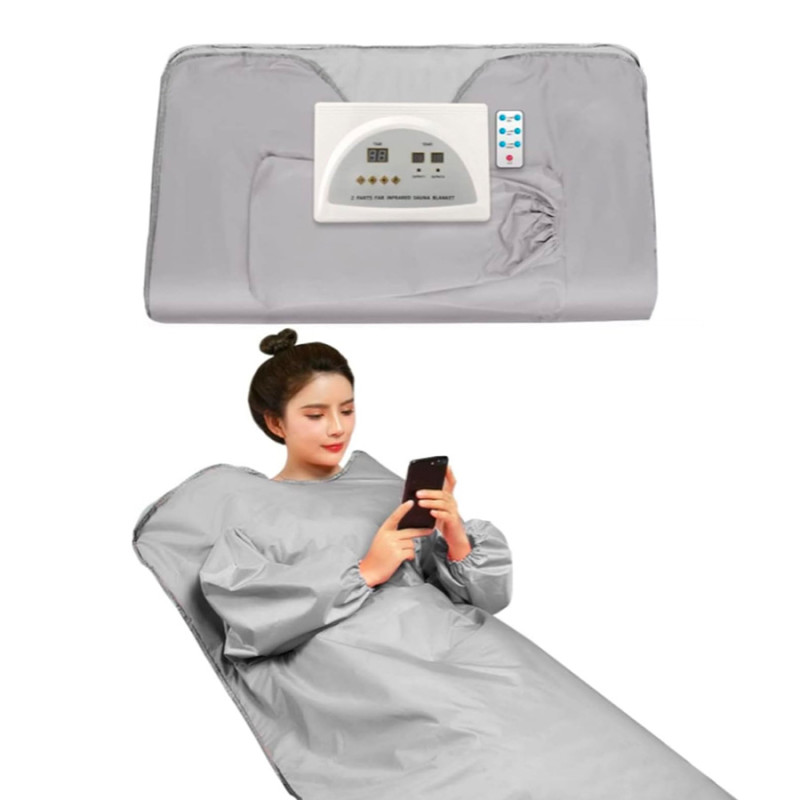 Make your infrared sauna experience an easy one with Gorapture's blanket. The blanket comes with arm sleeves with elastic wrist cuffs to keep the heat in while you relax, and the temperature can be dialed between 95°F-176°F for a light to serious sweat. The blanket also weighs just eight pounds, making it super transportable, and folds up neatly to fit in even the tiniest of spaces.
[$136; amazon.com]
MiHigh Portable Sauna Blanket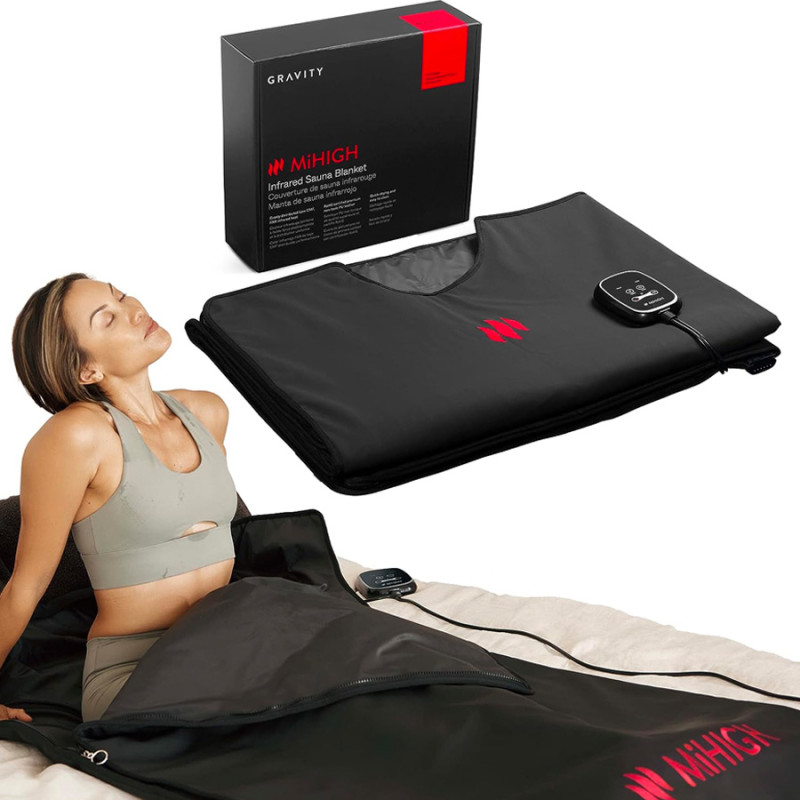 MiHigh is one more easy-to-transport sauna blanket to consider. The blanket comes with its own tote, so you never have to miss a sweat session no matter where you travel, and its temperature settings range from 77°F-167°F, so you can go as easy or as high as you'd like. It also comes with a timer, which ranges from 35 to 60 minutes, and as an optional alarm for those of you who tend to fall asleep while relaxing.
[$370; amazon.com]
Hydragun Heat Pod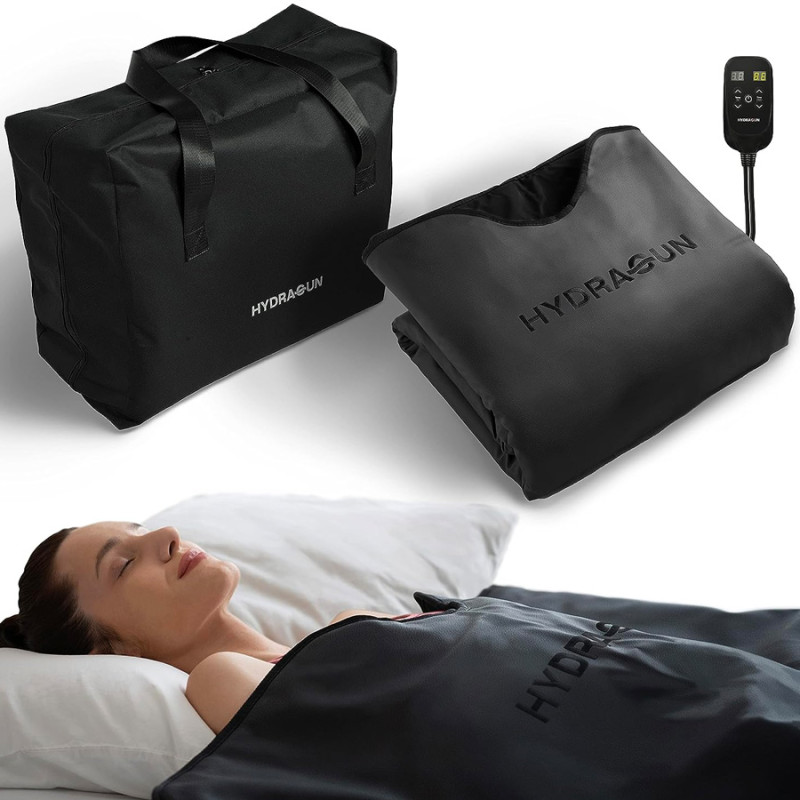 Hydragun's sauna blanket, which it calls a "heat pod," is here to give you the ultimate in precision control. It promises that users can control temperatures within a 1°C range, and has the best heat distribution in the game thanks to its densely packed interior carbon fiber coils. It also comes with a sweat-resistant lining to help it last for years to come.
[$499; amazon.com]
Sharper Image Calming Heat Sauna Wrap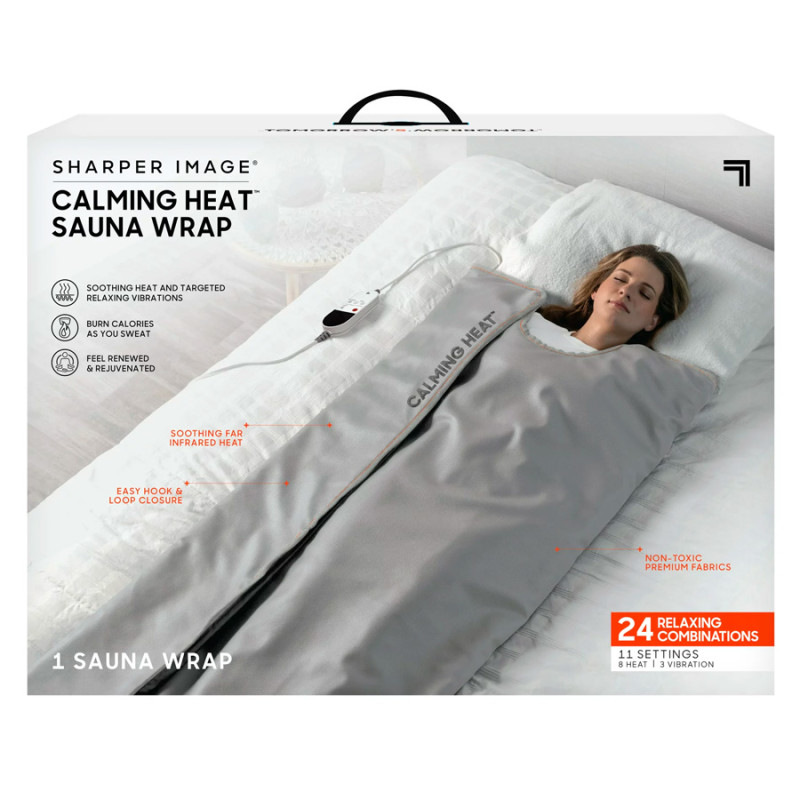 Sharper Image has entered the infrared game with its Calming Heat Sauna Wrap. Like the others, it uses infrared technology to get you sweating, with temperatures up to 150°F. It's made with an easy-to-clean, waterproof interior, but what sets this one apart is the color of its exterior. While most others come in a slick black hue, Sharper Image's blanket is in a sleek gray, giving it a unique look in case you want it to match your home's surroundings.
[$229; walmart.com]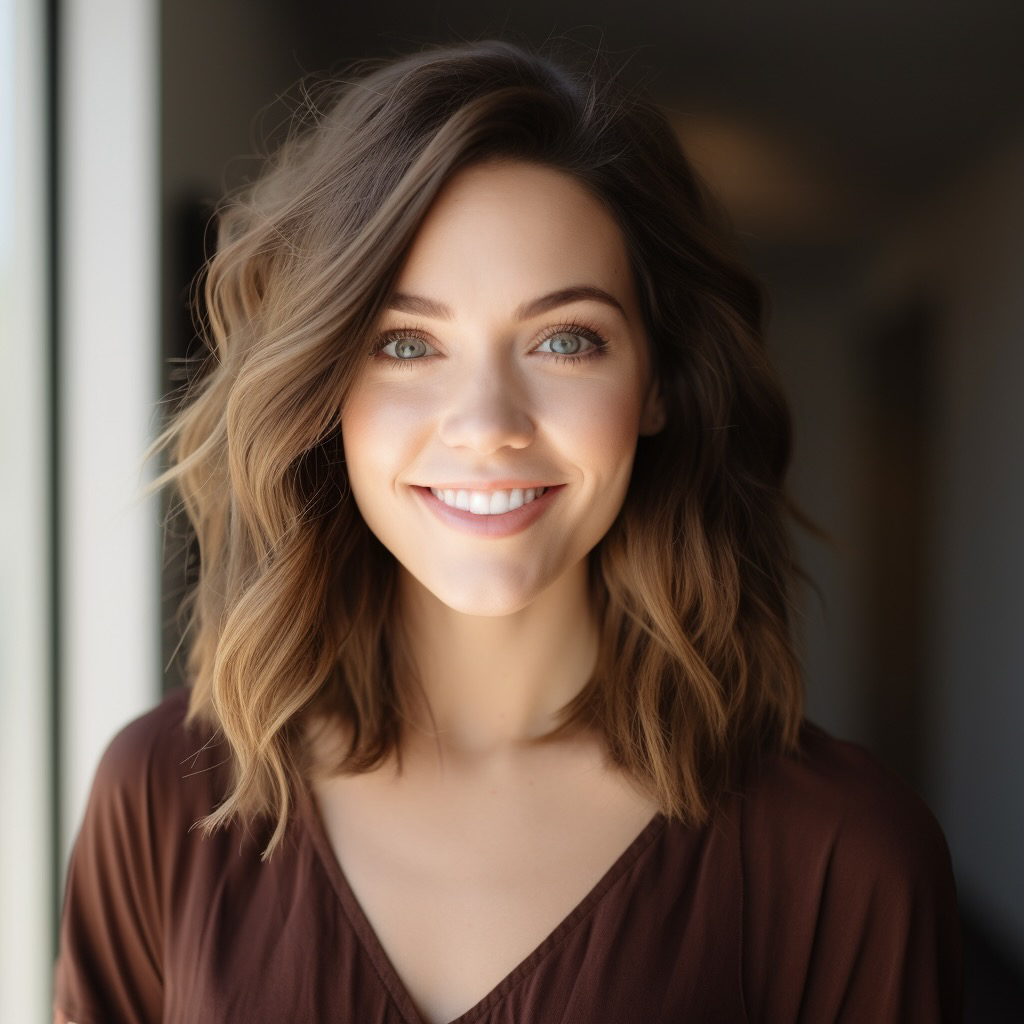 Hi! I'm a dedicated health blogger sharing valuable insights, natural remedies, and the latest scientific breakthroughs to help readers lead healthier lives. With a holistic approach to wellness, I empower individuals with accessible and actionable content, debunking myths and offering practical tips for incorporating healthy habits.